What is Ethical Hacking?
Ethical Hacking is a legitimate practice to gain authorization for the computer system within a company to identify security breaches. In other words, Ethical Hacking is a legal practice that helps to find the security loopholes within the app, computer system/laptop, and company's infrastructure above the physical security.
Many renowned and talented Ethical Hackers in India use this practice to secure the business's crucial data. Moreover, hacking the organization's systems is highly planned and allowed, unlike the black hat techniques. These CEHs thoroughly examine and test the systems and networks to identify the critical issues that can cause severe damage.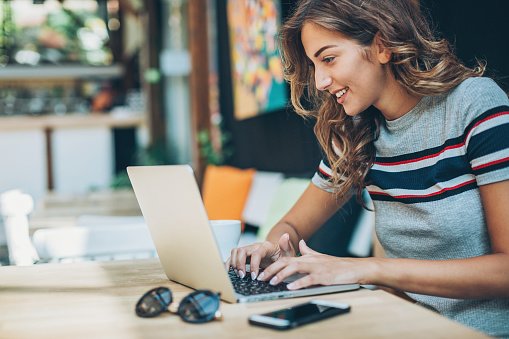 Ethical Hacking Training
Master Your Craft
Lifetime LMS & Faculty Access
24/7 online expert support
Real-world & Project Based Learning
Importance of Ethical Hacking
The importance of Ethical Hacking is vast in protecting sensitive and crucial data. Many top ethical hackers in India with years of practical experience have indicated some critical areas that require the application of Ethical Hacking. However, the following points state the importance of Ethical Hacking.
Thoroughly examine the password strength.
They execute pen testing methods after software updation or adding security patches.
They perform regular tests to verify the system as well as network security.
Check that no intruders can interrupt the flow of data exchange.
Verify all the security systems and firewall security whether working effectively.
They develop an effective firewall system for the apps and websites containing sensitive data.
Moreover, Ethical Hackers can think from the attacker's point of view to locate the potential entry point and fix the issues.
Ethical Hacking also helps to gain new skills and strategies useful in new job roles.
Top Ethical Hackers in India
The growing technical world has grown many challenges like Hacking and cyber threats. Skilled Ethical Hackers effectively handle these threats and hacks. Many top Ethical Hackers in India have years of professional practice protecting organizations' networks and data. Here is the list of some top Ethical Hackers in India.
1) Ankit Fadia
Ankit Fadia is one of the top Ethical Hackers in India and a cybersecurity expert. From a very young age, he was interested in Ethical Hacking, which made him an expert in this field. Further, he has written several books on Ethical Hacking and cyber security. Also, he has conducted many workshops and training sessions on Ethical Hacking in India and abroad. He graduated from Stanford University. He wrote his first book on Ethical Hacking at the age of 14/15. Moreover, Ankity is also a well-known television anchor and host of programs on Ethical Hacking.
2) Sunny Vaghela 
He is another top ethical hacker in India, the founder and CEO of Tech Defence Labs, an Indian Cyber Security company. He is a well-known Ethical Hacking expert and a high-paid cybercrime consultant. He has good ethical hacking expertise and conducted training programs and security audits in this area for multiple companies. Moreover, he was awarded as a top IT Expert in Gujarat. He also investigated the 26/11 Mumbai attacks to find the confidential data of a banned group responsible for this attack.
3) Sai Satish
Among the top Ethical Hackers in India, Sai Satish is also a well-known personality and a Cyber Security expert. Moreover, he is among the young entrepreneurs and a founder of Indian Servers. Also, Satish has trained several students in cyber security and ethical Hacking by imparting excellent skills. He has also conducted many workshops and seminars on Ethical Hacking jointly with top educational institutions and companies. In addition to this, he also authored a well-known book Hacking Secrets and was a public speaker too.
4) Anand Prakash
Anand is a prominent Ethical Hacker in India and a security expert. He has discovered several issues in eminent websites and has been admitted by many top companies, such as FB, Twitter, Google, etc., for responsibly revealing those issues. Moreover, Prakash is a well-known white-hat hacker on the esteemed Forbes list. He hails from Rajasthan and graduated from VIT, Chennai.
5) Trishneet Arora 
Mr. Arora is a well-known Cyber Security expert and among the top Ethical Hackers in India. He is also the CEO of TAC Security Solutions, an IT security company with good expertise in Ethical Hacking and also awarded for his outstanding contributions. Moreover, he is considered one of the 50 most influential persons in India. Also, he is an expert with many additional skills.
6) Vineet Kumar
Vineer Kumar is also one of the top ethical hackers in India and the founder and president of the Cyber Peace Foundation. He has been associated with CS for many years and is actively spreading Cyber Security awareness. He also promoted Ethical Hacking and Cyber Security education across India through various channels and workshops.
7) Koushik Dutta
Koushik Dutta is one of the top ethical hackers in India and is also known as an ace Android phone hacker. He also opened several areas of improvement in the arena. Moreover, Koushik always worked with a motto of improving the security of Android Phones. He got many opportunities to work with the world's top IT companies like Microsoft, Sony, etc.
8) Sangeet Chopra
Mr. Chopra is also a well-known public speaker and an IT security expert. He is one of India's top Ethical Hackers with excellent cybersecurity skills. Also, he conducted several workshops and trained over 5000 students from different areas of India, including students from IITs, NITs, and other top colleges.
9) Vandana Verma
She is also a top ethical hacker in India, working as a Security Solutions Architect at the top MNC, IBM. She has over 12 years of domain experience in cloud security, mobile infra, etc. She was awarded the Best Cyber Security Woman of the Year among the top Ethical Hackers in 2020.
10) Pranav Mistry
He is among India's top ethical hackers and the founder and CEO of TWO, an artificial reality enterprise. He is also a former President and CEO of Star Labs and VP of Research at Samsung's top technology company. Pranav is an IIT Bombay graduate and is also an alumnus of MIT. Further, he is well known for his innovative invention of 6th Sense technology and mouseless SPARSH.
Hence, these are a few of the top ethical hackers in India. Apart from these, many other skilled experts contribute to cybersecurity and Ethical Hacking in the country.
 Conclusion
The above list of Ethical Hackers in India may change or be replaced with new ethical hacking experts occasionally. Many aspirants want to explore this field and are willing to make a lucrative career. There are many career options available in this field. So, anyone can lead the world by having ethical solid Hacking skills.