Top 10 Technology Trends - Table of Content
Top 10 Technology Trends
Here are the top latest technology trends that continue to evolve.
AI
Blockchain
Quantum Computing
Metaverse
Internet of Things (IoT)
Cyber Security
Edge Computing
Cloud Platforms
AR and VR
RPA
Artificial Intelligence
AI has become a buzzword nowadays. It is among the top technology trends today. Many changes are taking place around us that are the results of AI in its early stage. Initially, AI has presented its dominance in smartphones, navigation apps, speech, and image recognition, and solving most complex tasks. The further use of AI will be to analyze large data sets and make predictions and suggestions. It helps businesses and their top management predict product demands and services. It also explores changing patterns of consumers through real-time data.
Further, the growing space of multiple AI systems and other platforms makes AI more accessible and helpful. The AI market share is expected to hit more than 1500 Bn USD by 2030 at a CAGR of 38% growth yearly. So, having AI skills can give you many chances to work in multiple industries.
Machine Learning, as a subset of AI, is also used in multiple industries like finance, retail, healthcare, banking, etc. Also, there is a massive demand for these skills in the market.
According to Ambitionbox, a certified AI Architect's salary in India ranges upto Rs. 30 lakhs per year with an average salary of Rs. 17 lakhs p.a. on average. Many giant companies, like Facebook, Google, etc., use AI features in their apps. So, the future of AI is very bright, and the aspirants who acquire these skills can get multiple chances like- AI Architect, ML Engineer, AI Engineer, etc. Aspiring IT professionals can learn AI to step into a lucrative career.
Wish to make a career in the world of Artificial Intelligence? Then Start with Artificial Intelligence Training !
Blockchain
The latest technology trends have created an immutable and robust technology called "Blockchain." Blockchain is a shared and immutable database ledger that secures the information shared across networks. It encrypts user information like digital transactions to secure them from hacks. However, the popularity of Blockchain Technology has grown highly with the advent of cryptos like BitCoin, Dogecoin, etc.
Blockchain is highly decentralized and offers data security and privacy. Therefore, many businesses are adopting Blockchain apps to enhance their business. With this, the demand for highly skilled experts like Blockchain Developers has also grown positively. Gartner's research says that the Cryptocurrency market already reached 2 Trillion USD. There is an expectation that Blockchain technology can produce a business value of USD 3.1 Trillion by the year 2030. Also, it can hit a volume of 176 Bn USD in 2025.
Moreover, giant companies like TCS, Accenture, and Infosys are among the top hiring companies for skilled Blockchain Developers. Aspiring individuals with hands-on skills in data structures, networking, and coding can start learning Blockchain. A Blockchain Developer's salary in India ranges between Rs. 2 to 18 lakhs per year with an average salary of Rs. 6 lakhs p.a.
Become a Blockchain Certified professional by learning this HKR Blockchain Training !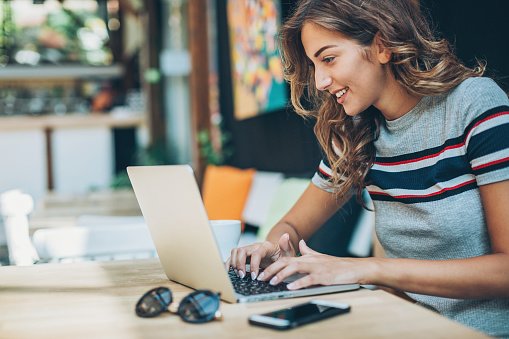 Cloud Computing Essentials Training
Master Your Craft
Lifetime LMS & Faculty Access
24/7 online expert support
Real-world & Project Based Learning
Quantum Computing
The third one on the list of the latest technology trends is Quantum Computing, where there is a competition to develop such computing at a large scale. Quantum Computing is a novel form of computing that processes data using the principles of quantum mechanics. It can transform fields like banking, logistics, and healthcare by offering solutions to complex issues. These are impractical for traditional computing.
Moreover, quantum computing uses subatomic particles to process and store data. It is expected to make computer systems a trillion times faster than the currently available traditional processors.
Besides the huge benefit, a great risk involved in the development of Quantum Computing. Cracking the code could make our encryption and privacy best practices useless. Therefore, the top global nations like the UK, US, Russia, etc., invested in its development can break the encryption applied by the Govt., businesses, security systems, etc. So, the above nations can invest more in developing QC rapidly.
Metaverse
In simple terms, Metaverse is the next generation or the latest version of the internet. It came into existence when the leading social media platform Facebook's CEO, Mark Zuckerberg, announced that they rebranded themselves as Meta.
Metaverse is a new 3D model of the internet and a network of shared and captivating virtual space. It allows people to connect with friends, family, work, shop, play games, and more. Further, it may include the AR and VR elements into the system.
Famous examples of Metaverse include Minecraft, Second Life, Fortnite, etc. Sometimes Metaverse is also mentioned as Web3 in parallel. Web3 is the latest decentralized internet backed by Blockchain. Moreover, Metaverse can provide a realistic approach to the students that helps them to learn everything. A report says that Facebook will produce more than 10k jobs in the field of Metaverse.
Internet of Things (IoT)
IoT comes next in the list of the latest technology trends. Today, many things like electronic gadgets, devices, and home appliances are built through WiFi. They are linked to the internet as well as with each other. The IoT is already creating a sensation in the tech space with the innovations like network-enabled devices, home appliances, cars, and more. They share data over the internet very safely.
There are many examples of IoT, such as locking doors from remote locations, switching on the lights with voice control, starting any device, etc. Also, we are wearing fitness bands that track our fitness levels.
Thus, we are already getting the benefits of IoT. But it is the initial stage only. The forecasts say that by 2030, more than 50 Bn IoT devices will be working around the globe. The linked devices will expand worldwide, from smartphones to home kitchen appliances. Getting skills can enhance the career of individuals aspiring to enter the IT space. The job offers in the IoT sector will include the profiles like IoT Developer, IoT Architect, etc.
Become a master of IoT by going through this HKR IoT Training !
Cybersecurity
It is the most critical technology trend among the others. With the growing use of technology, Cybersecurity has become more critical for all than ever. Today many individuals, as well as large-scale companies, are becoming the victims of cyber threats. Many top companies from diverse sectors are investing in Cyber Security measures to protect their data and systems from cyber-attacks.
Cyber Security is also continuously evolving, similar to other techs, as the threats become more scary. As many hackers grow, Cyber Security will develop and defend against them. So, learning Cyber Security skills can enhance an individual's career by adding more value to their profile. With the increasing level of third-party transactions, business meetings require tight security to protect from threats.
By 2025, around 60% of global companies will use Cyber Security in every aspect of business, as per Gartner. The top job roles that companies hire individuals with these skills include Ethical Hacker, Cyber Security Engineer, Malware Analyst, etc.
Wish to make a career in the World of Cyber Security ? Then Start with Cyber Security Training !
Edge Computing
Among the top technology trends, Edge Computing is a strong contender for cloud platforms. It allows data processing and analysis to come closer to the data source rather than depend on the cloud platform. It is used across multiple industries, such as healthcare, manufacturing, and logistics, to minimize latency and improve efficiency.
With the increasing data volumes, many companies have realized the faults in cloud computing in some areas. Moreover, Edge Computing acts like a mini data center in some conditions when it is required to process time-sensitive data remotely, which is far from the actual location. Further, the increasing use of IoT devices will also enhance the growth of Edge Computing. So, these skills and cloud computing can give your career a new wing.
Cloud Computing
Another significant trend among the top tech trends in 2023 that comes into the business world is cloud computing. It allows business entities to access and store extensive data and applications remotely. Thus, it reduces the need for physical servers and structure, which costs very high. It is being used by most companies, from small to large, to increase efficiency, scalability, and agility.
The shifting of business to cloud space is another crucial step for the growth of cloud computing. Moreover, cloud computing delivers many services effectively, such as storage, databases, networking, software, analytics, etc. It makes these services cost-effective for businesses.
Also, learning these skills can give individuals and experts good career growth with hiked salary. The skills like cloud computing, coding, networking, DBMS, etc., will help to become an expert in this space. According to Glassdoor, a skilled and certified Cloud Engineer earns an average salary of Rs. 12 lakhs annually. Further, multiple profiles are available for Cloud computing skills like Cloud Architect, Cloud Developer, etc.
Virtual and Augmented Reality (VR/AR)
Among the various technology trends in 2023, AR and VR emerged incredibly. VR and AR technologies are used in multiple industries, such as healthcare, education, and entertainment, to enhance experiences. Also, they provide new ways of interacting with digital content. Both AR and VR are the most advancing technologies.
AR combines many real-world environments with computer-produced content to give a new experience for the user. We can achieve this using smart devices like smartphones or glasses that display digital information on top of real-world objects.
VR is the technology that completely sinks users in a digital space, usually through a VR headset. It also gives technology lovers an excellent experience.
The Statista reports that the AR and VR market is expected to grow by USD 50 Bn by 2026. Also, individuals gaining AR and VR skills can also see a great future ahead. Popular careers in this field include AR/VR Developers, Unity 3D Developers, etc.
RPA - Robotic Process Automation
Last but not least, among the many technology trends is the RPA. Like AI and ML, RPA has emerged in the automation space. Many business entities process data and many routine tasks related to it. So, adopting RPA can reduce the burden of processing repetitive tasks with automation. Also, it reduces the efforts and costs for business entities on a large scale.
The future of IT lies in automation skills. Today many people think that automation will kill many jobs. But in reality, it will ease the jobs of individuals, experts, and businesses. Moreover, aspiring individuals and experts in the IT field can enhance their careers with RPA skills. The RPA skills like UiPath, etc., can help aspirants to reach their dream careers.
Further, people working in the profiles like RPA Developer can earn a handsome salary of Rs 10 lakhs per year with an average salary of Rs. 5 LPA.
Bottom Line
Thus, the above technology trends show many changes to come. Also, aspiring individuals can go through them. These technologies will change the IT space in a great way. To fast-forward your IT career, you can opt for any of the above tech skills. These skills will help you gain expertise and find a promising career.