TOGAF Certification
Last updated on Dec Fri, 2022 2759
TOGAF is an open architecture framework and also known as "enterprise architecture methodology". The TOGAF architecture framework offers a high-level enterprise framework for various software development. The main purpose of using the TOGAF architecture framework is to organize the multiple development processes by using a systematic approach and with the help of this approach we can reduce the errors, help to maintain the timeline, budget management, and align the multiple information technology services to produce the high quality products.
The first TOGAF was developed in 1995, and in 2016, it reached the peak, this is because almost 80% of the companies and also fortune 500 companies use this TOGAF framework due to its high-level enterprise benefits. TOGAF is a free software to use internally, but not available for commercial purposes. As we know that each software tool accelerated with various certifications. So in the case of TOGAF, we can see more than eight industry-oriented certificates and you will get 71 accelerated courses related to TOGAF.
Features of TOGAF 9.1:
The following are the important features of TOGAF;
Let us explain them in brief:
a. Continent metamodel component:
This TOGAF 9.1 version lifecycle process the creation and management of business enterprise architecture to support ADM methods. This also helps to implement the business proprietary architecture using tools, output checklist, richer, and streamlined approach.
b. Partitioning feature:
TOGAF latest version 9.1 that offers suggestions and guidance to participate in the specific architecture within the business enterprise.
c. Architecture repository:
This feature acts as a document that consists of participants, details, enterprise architecture, and relevant projects. This also includes the ideas, policies, framework process, and designs.
d. Enterprise continuum feature:
This is a kind of document that addresses the abstract concepts and also defines the framework architecture repository. The enterprise continuum feature helps IT and other business units which are related to one another.
e. ADM guidelines and techniques:
This feature expands the ADM information that includes how to apply the guidelines within your organizations. This also helps to establish security and protective considerations.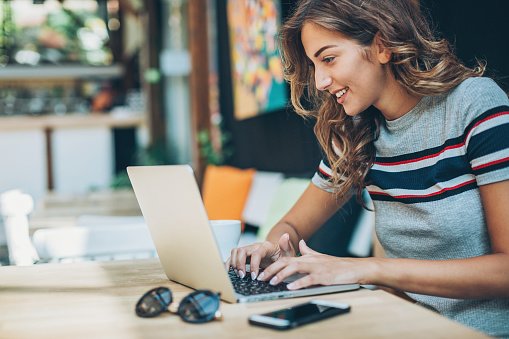 Togaf Certification Program Training
Master Your Craft
Lifetime LMS & Faculty Access
24/7 online expert support
Real-world & Project Based Learning
What do TOGAF Certified professionals do?
TOGAF certification is ideal for those who want to start their career as an architect and senior architect positions. These TOGAF certifications help software developers, architects, and technical leads to master the major principles of enterprise architecture frameworks. With the help of TOGAF certifications architects can directly work on enterprise transformational programs across multiple portfolios, help to manage the meetings, and schedule calls with overseas clients.
Below are the lists of responsibilities of TOGAF certified professionals:
1. Works on architectural strategy:
Here TOGAF professionals are able to work on all the aspects of Information technology that also include current state, data transitions, and path to perform strategies in an organization.
2. Architecture reviewing boards:
TOGAF professionals are responsible to schedule periodic meetings with stakeholders who need to discuss project planning and financial planning.
3. Managing portfolio:
This is regarding the health and project status of information technology infrastructure.
4. Organizing governing committees:
Here they need to organize a meeting with stakeholders, in general, stakeholder committees that make any important decisions that are related to company standards, protocols, standards, policies, and specifically about security management.
5. Technology lifecycles overview:
This helps to determine how to make changes and various versions will be organized about the technology used by your enterprises.
Why get a TOGAF certification?
The following are the major reasons to get a TOGAF certification:
1. Huge demand for business architects:
As we know that IT technology and architects are interrelated in any organization to achieve the desired success. Most of the Savvy companies are implementing TOGAF to plan the business enterprise and can be used on both short and long term basis.
2. Understanding a common language:
In general, all the TOGAF certified professionals share common skill sets and knowledge that helps an individual to better understand business needs.
3. Helps to provide staged approach:
The enterprise TOGAF architecture exam has two levels; they are Foundation level and certifications. This type of approach helps professionals to learn the basic implementations and structure of IT.
4. TOGAF is a budget-friendly professional certification:
The cost to get the TOGAF certification is low as $300. This cost is just to take the foundation exam. If you want to take both the exams (Foundation and professional certification exams) you need to just spend $450. Getting TOGAF certification is a clear investment for your profession.
5. Helps to boost your salary and your professional career:
As per the indeed.com job portal, the basic salary for a TOGAF professionals earns Rs. $80,000.
6. Helps to explore a new opportunity with a TOGAF certification:
When you want to work with large enterprises, they trust professional certifications. This is the reason for standardization. The reason behind this, to get professional TOGAF certifications, they should work on real time industry level projects and trained by well-experienced trainers.
7. Speak a common language for understanding purpose:
If you want to work as a TOGAF professional, then communication plays a vital role. The main responsibility of any TOGAF professional is to plan and implement IT infrastructure environments, so this task requires better communication with the professionals. This makes collaboration with other teammates easy and shares your idea with board members easy.
8. Helps to meet your organization needs in an understanding way:
Most organizations always look for the way where they need to spend the least amount of time and effort. This is the major principle of TOGAF certification and the certification helps you to work on any task effectively. This also reduces the cost of the organization and increases profits.
9. Helps to work on managerial skills:
TOGAF certification also helps to gain technical as well as management skills and this exam is considered to be a stepping stone for aspiring managers. The main role of any TOGAF architect includes developing an IT structure plan and project implementation. So this task involves collaboration with project managers.
10. Validate your TOGAF skills:
To earn a TOGAF certification means you have validated your data architect data skills and this also increases the trust. In general, most companies look for certification professionals and they trust your knowledge and skillsets. This will be validated by a TOGAF certification exam and helps to upgrade your professional career.
11. Huge networking opportunities:
There are several TOGAF communities that help you to discuss with other professionals in the same field. So you can develop contacts, and understand new trends in the TOGAF industry.
12. No prerequisites are required to take TOGAF certification:
Unlike other professional certification exams, TOGAF does not require any prerequisites. As a result, anyone can take this certification exam, even non- IT professionals also earn TOGAF certification.
List of TOGAF certifications:
Here we have listed the main TOGAF certifications:
1. TOGAF 9.1 level 1 exam (foundation exam): this exam does not require any type of prerequisites.
2. TOGAF 9.2 level 2 exams: to take up this exam you need to pass the TOGAF level 1 exam.
3. In case you fail this exam, you can take this exam again after 30 days.
Note: only three attempts are allowed in a year.
4. TOGAF 9.1 certification exam does not have any renewal process.
5. TOGAF Certified business architecture: This type of TOGAF certification designed to show business models are related to enterprise architecture. to pass this exam, one should have knowledge of business scenarios, business capabilities, value streams, and how to apply them in the development of business architecture.
6. TOGAF certified integrated risk management professional: this includes integrating risk and security architects to understand and implement essential risk and security concepts. To take this exam, candidates should have knowledge of information security management, enterprise risk management, and enterprise security architecture.
7. TOGAF essential certification: This certification is for those who already finished the level 1 and level 2 Togaf certifications. To take this exam candidates should have up-to-date information on the latest versions of TOGAF and features.
Conclusion:
In this TOGAF certification blog, we have explained the list of major TOGAF certifications, prerequisites, and why do you need a certification exam? As we know that TOGAF certification plays an important role in your professional career and get a good salary among others. The TOGAF certification exams are offered by top institutes in India. So it's always good to choose the best one where your certificate is recognized across the world. The TOGAF certification exam is also cost-effective, to earn a certificate you need to spend $300.
About Author
As a content writer at HKR trainings, I deliver content on various technologies. I hold my graduation degree in Information technology. I am passionate about helping people understand technology-related content through my easily digestible content. My writings include Data Science, Machine Learning, Artificial Intelligence, Python, Salesforce, Servicenow and etc.
Upcoming Togaf Certification Program Training Online classes
Batch starts on 6th Oct 2023

Sat & Sun (6 Weeks)

Fast Track

Timings - 08:30 AM IST

Batch starts on 10th Oct 2023

Mon & Tue (5 Days)

Weekday

Timings - 08:30 AM IST

Batch starts on 14th Oct 2023

Mon - Fri (18 Days)

Weekend

Timings - 10:30 AM IST