Tableau vs Google Data Studio
Last updated on Dec Fri, 2022 5369
Tableau Vs Google Data Studio - Table of Content
What is Tableau?
Tableau is a prominent data visualization framework that focuses on leveraging data analytics to help you create valuable visuals for your company. Tableau enables visual information creation and distribution.
Tableau can help you understand dynamics, trends, and other critical business data. Utilizing the File formats, relational and nonrelational data systems, and cloud systems to structure your information systems. It facilitates data blending, which is the process of merging all of your data sources to generate a visual representation of your data.
Become a Tableau Certified professional by learning this HKR Tableau Training !
What exactly is Google Data Studio?
GDS is a reporting and visualization tool that runs on the web. It is indeed a brand-new tool for creating data visualizations, and however, it is an excellent tool for your company. This data visualization makes creating a dashboard a breeze, and quickly one can transform the raw data into interactive displays.
Data connectors keep it short for your company to obtain information with this tool. All you have to do now is choose your graphic, drag it into the report, and configure its metrics.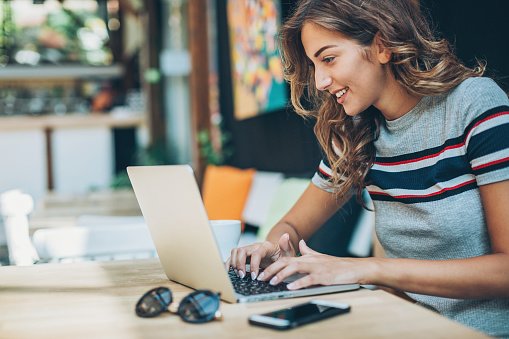 Tableau Certification Training
Master Your Craft
Lifetime LMS & Faculty Access
24/7 online expert support
Real-world & Project Based Learning
Tableau versus Google data studio: comparison
Now that you might comprehend the tools' abilities let us go a little further and see how they compare to the traditional criteria used to evaluate business intelligence products.
Installation strategy – On-premise or cloud-based :
Tableau supports both types of installations, such as on-premise and cloud-based. Moreover, Tableau can be premised and created using the Tableau desktop program. It also gives cloud-savvy customers the possibility of a managed service public cloud.
Google Data Studio was an entirely cloud-based service, and when you're using it, it will send your information to the Google cloud. Tableau was preferable for organizations because of its robust data security rules and regulations to keep the data according to their premises for this purpose alone.
Data analysis and Data Interactivity
All technologies allow analysts to engage with data and study it through respective interfaces. Compared to Google Data Studio, Tableau offers a more comprehensive collection of exploration & charting options. Tableau seems to have an advantage in this field if one needs to contact the data using complicated functions. When developing reports, Tableau allows for more interactivity. Both of these features, however, require professional developers to utilize fully. It brings us across the learning path associated with these instruments.
Learning path/Development Ease:
Google Data Studio can only handle a limited number of complicated functions and operations. When contrasted to Tableau, it implies the earning path is pretty steep, which is a significant benefit for firms that need to set up basic reports and dashboards quickly. Tableau has a higher learning curve & needs expert researchers to utilize its capabilities thoroughly.
Database Connector Support :
All Google technologies, including BigQuery, Firebase, Google Analytics, are tightly integrated within Data Studio. The Google Data Studio, native compatibility for alternative cloud-based information sources is restricted. The same might be said for the majority of file-based datasets. Google Data Studio, for instance, still doesn't accept excel spreadsheets natively. Converting to CSV and Google Sheet documents seems to be the only method for using them. Google's partner program enables community connectors to create for Data Studio. The majority of them are paid services.
Tableau, on either hand, supports multiple datasets, file-based types, and cloud-based sources of data such as Salesforce.
Collaboration Characteristics:
Data Studio implies the controlling access and sharing functionality of regular Google products, making detailed sharing a breeze to use.
Tableau's server similarly allows for sharing, and it's not as straightforward to use as Google's. However, in terms of capability, they are well-placed.
About the Google Cloud, Google Data Studio has become available for free.
Tableau is available in various licenses, with viewer licenses starting at $15/month and creative licenses starting at $70/month. Nevertheless, one creator license would be required for each deployment.
Tableau delivers an incorporated device known as Tableau Prep with its creative license. Before creating reports and dashboards, utilize Tableau prep for all transforming needs.
Google's transformation capabilities are restricted. However, JOIN operation, which may combine information from several sources, is the sole meaningful transformation available. Tableau unquestionably comes with richer features than Data Studio when it comes to change.
guidance for Real-time Updates:
Tableau & Google Data Studio supported real-time upgrades for specific data sets implied on databases or APIs were supported by Tableau & Google Data Studio. As in the context of Google Data Studio, periodic updates are required for static file-based data sources. It could reduce the necessity for manual refreshing with just some custom code and app scripting. In such circumstances, Tableau enables planned extracts and gives reports and dashboards refreshed in real-time. Despite real-time ETL outside of the Google app environment, Tableau has an advantage beyond Google Sheets.
Related Article:Tableau Vs Alteryx
Tableau Features
Tableau began as a desktop version, but it now offers a cloud-hosted interface.
It may be used to construct a customized dashboard and shines at performing more in-depth data analysis.
It has connectors for various data sources, and many of them allow live connections.
Tableau has its data transformation module, Tableau prep, which includes the creator license.

Google Data Studio Features
Google Data Studio is a cloud-based service that enables people to connect to various data sources to build interactive dashboards.
Because it's a Google product, it supports all of Google's services, including Google Analytics and Google BigQuery.
It incorporates the sharing capabilities of many other Google products, making it simple to share reports and dashboards with others.
It also supports popular on-premise data sources like MySQL, in addition to cloud-based sources of data.

Want to know more about Tableau, visit here Tableau Tutorial !
Which is better: Tableau or Google Data Studio?
Tableau and Google Data Studio are incredibly different in many data visualization aspects because you've undoubtedly already seen from the information in the sections above.
To help you decide, here is another fundamental rule. If you're a company dedicated to data extraction and analysis with a team of data analysts on staff, Tableau is the way to go. It will offer a whole new world of data visualization and advanced analytics unique to your sector that you could never have imagined before.
Suppose you're a small and mid-business which likes data visualization but isn't ready to invest a lot of time in producing high-quality statistical reports. In that case, Google Data Studio is the way to go. GDS visualization software would help you create attractive dashboards in a single glance for business investors and potential clients without requiring any financial or resourcing contribution.
Top 30 frequently asked Tableau Interview Questions !
When to Utilize Tableau?
If your demand meets the majority of the criteria stated below, Tableau may be worth considering:
Your system would use a variety of cloud and on-premise-based data sets, most of which are not part of the Google environment.
You require assistance with complex transformations.
You have a specialized business analyst team that can take advantage of Tableau's sophisticated features.
You don't bother about spending on business analytics software and be ready to pay-per-user license fees.
When to Utilize Google Data Studio?
If business use case meets the majority of the following criteria, Google Data Studio could be a suitable fit for your company:
You need to create a small dashboard using local data sources rapidly.
Google tools are the foundation of your production stack.
Before reporting on the data, you don't need to perform any complicated transformations.
Your design is primarily cloud-based, so you don't mind storing your data elsewhere.

Conclusion:
Tableau & Google Data Studio can handle the most common business analytics use cases. However, there are differences in the types of data allowed, the extent of transformations, and the learning experience. In the above, we had discussed those tools in depth. If you have any doubts, drop them in the comments section to clarify.
Related Articles:
About Author
As a senior Technical Content Writer for HKR Trainings, Gayathri has a good comprehension of the present technical innovations, which incorporates perspectives like Business Intelligence and Analytics. She conveys advanced technical ideas precisely and vividly, as conceivable to the target group, guaranteeing that the content is available to clients. She writes qualitative content in the field of Data Warehousing & ETL, Big Data Analytics, and ERP Tools. Connect me on LinkedIn.
Upcoming Tableau Certification Training Online classes
Batch starts on 6th Oct 2023

Sat & Sun (6 Weeks)

Fast Track

Timings - 08:30 AM IST

Batch starts on 10th Oct 2023

Mon & Tue (5 Days)

Weekday

Timings - 08:30 AM IST

Batch starts on 14th Oct 2023

Mon - Fri (18 Days)

Weekend

Timings - 10:30 AM IST