Tableau Reporting - Table of Content
What is Tableau?
Tableau is a reporting and data visualization tool. It simplifies data and makes it easier to explore hidden insights from raw data. So, technical and non-technical users can easily understand. It was originally developed as part of a computer science project at Stanford in the year 2003. They aim to improve the flow of analysis. Chris Stolte, Pat Hanrahan, and Christian Chabot are the co-founders of this tool. It was later acquired by Salesforce in 2019.
It employs a drag and drops functionality through which users can drop actions into data queries. Tableau has smart data preparation tools that help in preparing the data effectively. It also includes machine learning, statistics, and natural language. Tableau provides visualizations in the form of worksheets and dashboards. It provides real-time data analysis.
Take your career to next level in Tableau with HKR.Join Tableau Online Training now.
How does it work?
Tableau can connect to any data sources like Oracle, SQL Server, PDF, Excel, etc. It can also connect to cloud data sources like Amazon Web Services, Microsoft Azure SQL, Google Cloud SQL database, Salesforce, and many more. When the Tableau tool is launched, it provides native connectors to connect to any database. The connectors are limited to Tableau versions, which means the number of connectors will be dependent on the version that you have purchased.
Once the connection is successful to the data source, the data can be imported to the Tableau Desktop, or it can stream data live. The actions are available as drag and drops where we can drag the columns that we want on to X and Y axes. Once the visualizations are created, the dashboards can be published to share them among peers. The shared dashboards can be viewed through desktop, mobile, etc.
Tableau Reporting Tools
Tableau offers services through five tools.
Tableau Desktop
Tableau Online
Tableau Server
Tableau Prep
Tableau Public
Out of these 5, Tableau Desktop Tableau Prep, and Tableau Public can be considered as developer tools. Tableau Online, Tableau Server can be considered as sharing tools.
Tableau Desktop
It can connect to data on-prem or on the cloud. We can combine data from disparate sources without writing a single line of code. It provides an interactive UI through which users can create reports, charts, and combine them to make a dashboard. It provides built-in postal codes for putting your data on a map. We can create live stories that can be shared across the board.
It can extract huge amounts of data in seconds. The extracted data is accessible through the UI for analyzing. The dashboards created can be optimized for desktop, tablet, and phone with the help of the Device designer.
Tableau Server
Tableau Server can share the dashboards or reports across the organization. It provides a trusted environment such that the data and reports are governed and secure. The dashboards published through Tableau Desktop will be accessible through Tableau Server. Users who have access to Tableau Server can explore the published data sources and ask questions using natural language. Tableau uses powerful algorithms to profile indexes through Ask Data. It returns the results in the form of visualizations.
Tableau Server also empowers an AI-based statistical model called Explain Data, which helps in uncovering deep insights from the data. We can even manage the security rules on our published sources. It can also integrate with existing security protocols. The Tableau Server can be installed on-prem on Windows or Linux. It can also be deployed on AWS, Azure, or Google Cloud Platform.
Tableau Online
Tableau Online is a fully hosted reporting solution. So, the IT team doesn't have to worry about configuring servers, upgrades, etc. The servers will be maintained by Tableau group. Users can be easily added to it and the dashboard can be shared with anyone. Users can interact with it through a web browser or a mobile app.
Users can drill-down the dashboards and filter through data. Tableau Online provides web editing and new workbooks creation from the published data. We can use tableau Bridge to perform data refreshes for data located on-premises. The reports on Tableau Online can be integrated to any application easily.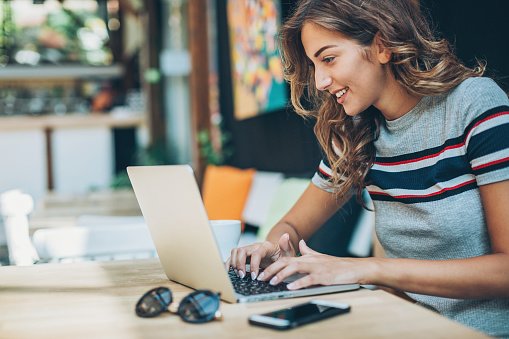 Tableau Certification Training
Master Your Craft
Lifetime LMS & Faculty Access
24/7 online expert support
Real-world & Project Based Learning
Tableau Prep
Tableau prep is an intelligent data preparation tool. It provides a visual way to clean data and perform analysis on it. It is categorized into two products.
Tableau Prep Builder
Tableau Prep provides three coordinated views that show row-level data, column profiles, and data preparation process. You can get a complete view of the data source. You can even edit the data, perform joins, and see the results instantly. The data preparation steps are displayed in a visual diagram. The steps can be re-ordered according to individual preference.
It employs a fuzzy clustering feature that converts repetitive tasks to one-click operations. The data sources can be on-premise or on the cloud. We can clean data without writing any code. The output can be easily opened with Tableau Desktop with just a click. We can even share the results through Tableau Server or Tableau Online.
If you want to Explore more about Tableau? then read our updated article - Tableau Tutorial
Tableau Prep Conductor
The flows generated in Prep Builder can be published to the server environment using the Tableau Prep Conductor. We can schedule to run the flows at a specified time. We can monitor all the flows and look at the health of flows. It can also send proactive alerts if there are any issues found in the health of your flows.
Tableau Public
Tableau Public is a free version of Tableau software. Any dashboards that we create here should be saved to the public cloud for anyone to access. We cannot save the workbooks locally. The visualizations on the Tableau Public can be integrated into web pages and blogs. They can also be sent to anyone through email.
People who want to share their work with the world can publish their visualizations to Tableau Public. They can also connect with other authors.
Advantages of Tableau
Here are the advantages that Tableau provides.
It provides effective visualization capabilities that help in creating compelling dashboards.
The user interface is very easy to use. Developers don't need in-depth training in the tool.
It provides robust performance. It can even operate on huge amounts of data in seconds.
It provides a lot of connectors through which data from disparate sources can be accessed and create a unified dashboard from it.
Tableau provides a mobile app for both iOS and Android, which encompasses the full functionality of Tableau Desktop and Online versions.
Limitations of Tableau
Tableau does have some limitations.
It cannot provide centralized data-level security.
Even when the tool is flexible to use, it still needs the IT team for configuration.
It does not have the capability of building tables and static layouts.
The pricing of Tableau is quite costly. It might be difficult for small and medium companies to employ Tableau in their solutions.
The earlier versions of Tableau do not allow rollbacks.
Creating a report in Tableau Desktop
Open your Tableau Desktop, and click on 'Microsoft Excel' under the 'Connect' section. Upload the Excel data file from your computer. Once the data is imported, it will show the data in the form of tables. Select the data fields from your data pane, drag and drop the fields on to the columns and rows of the worksheet. It will show the data in a table view.
Once all the columns and rows are added, click on the 'Show Me' button at the top right corner. A drop-down with available charts will get displayed. The charts that suit your data will be enabled by Tableau, and the rest will be greyed out. When you select a chart, the table will automatically get converted into a chart.
Click here to get latest Tableau Interview Questions and Answers for 2020
Publishing a workbook
If you want to share your workbook, make sure that you are logged in to either Tableau Server or Tableau Online. Open your workbook in Tableau Desktop and click on the 'Share' button in the toolbar. A 'Publish Workbook' dialog box appears. Select the project that you want to publish to and give a name for the workbook. If you want to set a password for the workbook, select the 'Embed Password' for the 'Authentication' field. If you want anyone with the link to access your workbook, select 'Allow refresh access' for the 'Authentication' field. Click on 'Publish' to publish your workbook.
Conclusion
Tableau is one of the most powerful data visualization tools in the market. it offers 5 different solutions. Pick the solution that fits your needs and start experimenting on your data with it. It provides native connectors for SAP HANA, Hive, Splunk, etc., to access data. Businesses of industries like healthcare, manufacturing, marketing, education, insurance, and others have already implemented Tableau. Verizon, Lenovo, Red Hat, Lufthansa, Nissan, Chipotle are some of the biggest customers of Tableau.