What is Tableau
Tableau is one of the best visual analytics platforms that transform the data for problem-solving to empower companies and people to create their data. It gains its demand in the market as the best choice for BI. It makes our data exploration and management a simple task and helps identify the insights with high speed in the business world. It help people to understand the data, and place our products in the first place in customers mind.
Want to get Tableau Training From Experts? Enroll Now to get free demo on Tableau Online Course!
Why Tableau
Tableau is the most used tool as it permits us to analyze our data with high speed, and it produces visualizations as worksheets and dashboards. It allows us to create dashboards that provide actionable insights to develop our business with high speed. Its products are operated in virtual environments when configured with the best-operating systems and hardware. We can experience plenty of advantages, as given below, by using Tableau.
Great visualizations: by using Tableau, we can work with high speed and design various visualizations through its inbuilt features. We gain the best text and many ways to explore the data in a few minutes.
Data insights: it helps companies analyze the data without any need for future goals. We can display the visualizations to gain data from various approaches.
User-friendly approach: the feature of user friendly is the best feature of Tableau, as it displays the user's capability to work without knowledge of any coding. It also provides the drag and drops part from every visualization as self depicting and built-in without any specific set of technical skills.
Working with different data sources: the main aim of Tableau is to process with varying enterprises from every head of the present world of data-driven, it can units each type of data for companies to generate the best visualizations.
Simple data setting: with the help of Tableau, we can add the new data that may blend standard fields automatically with the Tableau.
Want to get Tableau prep Training From Experts? Enroll Now to get free demo on Tableau prep Training!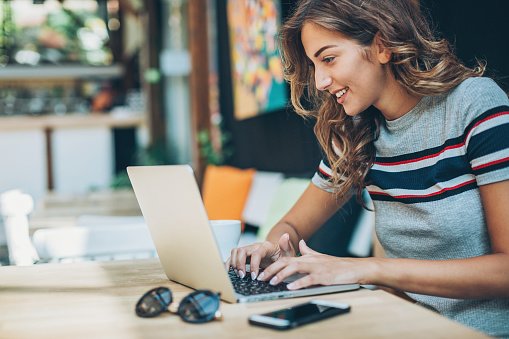 Tableau Certification Training
Master Your Craft
Lifetime LMS & Faculty Access
24/7 online expert support
Real-world & Project Based Learning
Tableau as the best business intelligence tool
Now companies are searching for the latest analytical to empower their enterprise and leverage their essential assets like data and people. Because only that platform helps their business be agile without compromising security and governance. We need to check some critical things to evaluate that analytical platform as best. They are as follows:
Can we visually explore our data: by studying data visually, we can solve problems. Naturally, the tool which we choose must need to allow us to explore our information visually. It permits us to share our data by creating beautiful visualizations.
Do the deployment options support your existing data strategy: the tool is useless when it cannot connect to our data simply. It lets us analyze our live data without using any in memory.
Does it enable governed self-service analytics at scale: it helps increase our data value. For that, we are required to deploy the governed analytics of self-service at scale. It helps our business to empower, which organizations need for their development.
What is the total cost of ownership? While evaluating the platform, we need to concentrate on ownership cost because it is not correct to go along with the price tag instead of comparing the actual price.
Is the organization committed to its customers' success: we need to put our money in the organization where we can find our success, select the company that can empower the people through its platform of analytics.
Tableau is one of the best business intelligence tools, It includes all the qualities mentioned above. Organizations that choose this tableau bi tool can satisfy the above mentioned five functions. Even many popular organizations put their trust in Tableau and use it.
If you have any doubts on bi tools, then get them clarified from bi tools Industry experts on our bi tools Community
Features of Tableau
Tableau contains different features which made it famous; the given below are some essential features of Tableau.
Embedded dashboards: within Tableau uses, and we can include its dashboards on our web page and display them in various layouts according to our frame size.
Share dashboards: it permits us to share the dashboards with other users, even though they have no dashboard end of Tableau.
Dashboards are commenting: Tableau gave support for the dashboards dynamic commenting that develops the understanding and usability of dashboards.
Patented technology from Stanford University: Stanford University launched the Tableau and changed the data working completely.
Data notification: it gave support for alerts of data-driven data across some essential marks of visualization. It serves as an email alert for respective customers to address them.
Security permission at any level: it permitted security at six levels. Those stages are like the project, site, user, group, data source, workbook, etc.
Mobile supported dashboards: it maintains our data at our fingertips.
Toggle view and drag and drop: it permits us to work between various ideas in worksheets. We can do everything with this feature of drag and drop.
Automatic updates: it permits us to check the updates automation during the view building until our company data completion.
Server rest API: through the rest server API of Tableau, we may have programmatic access for the functionalities of workbooks, data sources, projects, and site users.
No coding data queries: Tableau helps us to query data without any single line code query.
Interactive dashboards: it is one of the best features of Tableau as it permits us to visualize, demand and filter our data.
Metadata management: metadata is nothing but the content we add on top of original things manually. Tableau maintains metadata to make everything consistent and sync.
Take your career to next level in Tableau with HKR. Join Tableau Training in Atlanta now.
Conclusion
Data visualization is a powerful and effective tool, which is considered as mostly used business intelligence tool. It simplifies the raw data into a simple and understandable format; it helps design the data that may understand through experts at any company stage. It also permits the users of non-technical to create customized dashboards, and it increases the speed of data analysis to generate dashboards. The best thing is there is no need for any technical skills and programming to operate the data. It produces interest in the people from various sections like researchers, business and multiple industries.