Some of the most famous startups in India include Byju's, Ola Cabs, Razorpay, Zomato, Swiggy, OYO Rooms, Paytm, CRED, BoAt, PharmEasy, and many more. Today, many investors are showing interest in Indian startups. Moreover, India currently has 27,000 active tech startups. However, startups are the most innovative platforms to hone one's skills and abilities and help to start careers with entry-level positions. India is one of the best countries for the global startup ecosystem. 
This blog has compiled a list of top startups in India leading the market and providing multiple services to consumers, including job opportunities for many.
Best Startups in India
Here is the list of the best startups in India contributing to the growth of the Indian economy. 
Flipkart
Flipkart is one of the largest Indian e-commerce companies founded in 2007 by the ex-Amazon engineers Sachin and Binny Bansal at Bengaluru headquarters. It is now the largest e-commerce platform with over 80,000 sellers and 100 million users and stands among the top startups in India. 
In 2018, Walmart Group acquired Flipkart for USD 16 billion. Flipkart's business model is to sell multiple products online by collecting some commission from the sellers. Moreover, Flipkart generates revenue through advertisements, third-party sales, and subscription services to various consumers. Around 15,000 employees are working on Flipkart, with more than 10,000 being full-time employees, according to online research. Thus, it's one of the top employers in the country.
Byju's
Byju's is among the top startups in India and a growing edtech company. It was started as an Indian startup in 2011, headquartered in Bengaluru, by an engineer cum teacher Byju Raveendran and a co-founder Divya Gokulnath. But today, it is an Indian multinational educational tech company with more than Rs. 2,000 crores in revenue. Later, in 2015 they launched Byju's learning app, which is now the most valuable startup in India and took the top position with more than USD 22 bn. 
It has offices in the US also. Within a few years, Byju's emerged as a giant ed-tech company among the others in the competition. Today, it is one of India's top online education platforms that offers online courses and educational videos for students. Moreover, it has more than 10 million users with many giant companies as investors. Further, it generates its revenue from advertisements and subscription fees. 
Ola
Everyone is familiar with Ola Cabs, a transport service provider today. Ola started its journey in 2010 when an IIT engineering graduate Bhavish Agarwal and his co-founder Ankit Bhati started it. It emerged as the best startup in India that bridges the gap between passengers and cab owners, and it's doing very well. Also, it is among the top 10 startups in India today, and recently, it has raised funding of USD 300 million to launch 500 centres for electric scooters.
It helps passengers to book the specific vehicle of their choice through an app by selecting the pickup and destination places.
In the first two months of launching Ola Electric Scooters, it has raised revenue of more than 500 crores from unit sales. Now, it is one of the top EV producers in the country. The two-wheeler EV brings more profits to its business apart from the cab-riding business. Moreover, the management of Ola Cabs announced that in the coming years, the company would launch premium motorcycles and scooters in different variants. Also, it will soon export these EVs to the global markets by increasing its current production capacity.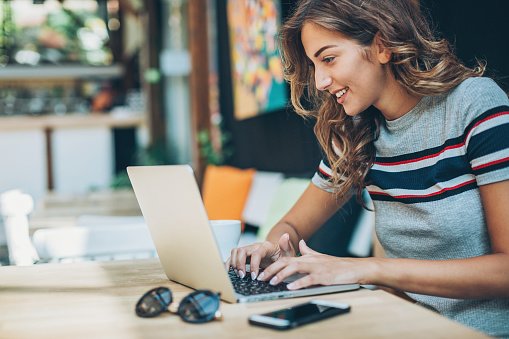 Java Certification Training
Master Your Craft
Lifetime LMS & Faculty Access
24/7 online expert support
Real-world & Project Based Learning
Paytm
Paytm is one of the best startups in India, and a listed digital payments company, Paytm, started its journey in 2010 by an entrepreneur Vijay Sekhar Sharma. It started under the name One97 Communications with the brand Paytm. Paytm emerged as India's largest online payments (mobile wallet) company and ranked among the top 4 best startups in the country. Also, it became one of the top fintech companies in India.
It has more than 400 million users today, and in 2015, it launched its mobile digital wallet; in 2017, Paytm launched its first digital payments bank. Transaction fees, merchant charges, and interest on deposits are the major revenue sources for Paytm. However, Paytm's revenue for the third quarter of FY2023 has seen a growth of 21% year on year. The payment services noted that the revenue is growing by nearly Rs. 1,200 Crores (approx).
Zomato
It is one of the many top startups in India, founded by Deepinder Goyal, Pankaj Chaddah, and others in 2008. Zomato is a fastest growing Indian multinational food delivery company headquartered in Gurugram, Haryana, and listed on Indian Stock Exchanges (BSE/NSE). Blinkit is its biggest subsidiary which also provides instant delivery services. 
Further, in 2010, Zomato launched its technology platform through a user-friendly app that helps customers find nearby restaurants/cafes to order food online. Once the order is confirmed, a delivery agent moves to the specific restaurant or cafe to collect it and delivers it to the customer's order. The platform easily connects many customers, delivery partners, restaurant partners, etc., to serve their different needs. 
Moreover, it has over 5000 employees and over 3.5 lakh delivery partners nationwide. It is also one of the biggest employers in the country today. Also, it has the biggest connectivity with the chain of restaurants and cafes for food delivery. The company's total revenue has raised to Rs. 1,948 crores, with around 75% growth in Q3 of FY 23 compared to the previous year. 
CRED
One of the top startups in India, CRED was founded in 2018 by Kunal Shah, with its headquarters in Bangalore. It is an online fintech application that offers its customer's credit card services and rewards on payments made through CRED. The platform has designed a new model, "CRED Coins," which users get as a reward for every bill they pay. Further, the platform allows users to redeem the coins to buy any product. 
It is one of the youngest Indian startups, with a value of around USD 2.2 billion. Today, CRED has more than 16 million customers, and the founder added in his news interview that they have targets to reach around 35 to 40 million households. The fintech unicorn met with a huge financial loss of around Rs. 1279 crores, where its total valuation stood at USD 6.4 Billion in the first four years after its establishment. Still, it's in the race to chase profits by improving its profits.
Swiggy 
Like Zomato, a new startup in India, Swiggy started its operations in 2014 as a food ordering and delivery chain platform. It aims to provide services to nationwide customers through the fastest food pickup and drop within a reasonable time by simplifying people's lives. Slowly, it emerged as one of the best startups in India today.
Many considered it one of the biggest competitors to Zomato. Moreover, today Swiggy has reached more than 500 cities in the country with the widest service range. It has partnered with more than 2 million restaurants and cafes across the major cities in India. In 2022, Swiggy had an active user base of around 32 million, aiming to reach 50 million in 2023. It is serving its customers by delivering delicious parcels to their doorsteps on time and making their life's happier. 
Moreover, Swiggy aims to see a growth of around 10-15% in its delivery partners by the end of 2023. It aims to improve the delivery partner's life by offering lucrative incentives, safety, and security. 
Groww
Groww is one of the top startups in India and emerged as the fastest investment startup that serves many retail investors. Groww started its operations as an online investing platform in 2016 by the ex-Flipkart employee Lalit Kishore in Bengaluru. It offers multiple investment options to its users, like Direct Mutual Funds, ETFs, Stocks, and IPOs, that allow retail investors to easily access multiple financial products and services. 
It operates through web and mobile-based applications for Android and iOS users. Also, it ensures the user's safety and security while transacting online in shares, mutual funds, etc., by encrypting the data. Therefore, it offers seamless trading and investing experience to its multiple users. Further, it is one of the best startups in India with the support of funding groups like ICONIQ, Lone Pine Capital, Steadfast, etc. Currently, it serves more than 1.5 crore users across 900+ cities in the country, which makes it the most trusted company. Further, it provides financial education to its users through engaging videos and website content.
Nykaa
Nykaa emerged as an online beauty and fashion e-commerce store in India. The company was started by Falguni Nayar in the year 2012 in Mumbai. Also, it is one of the listed companies on the Indian Stock Exchange. However, today, it is one of India's top startups that serves its users with fashion, beauty (cosmetics), and wellness products online. 
The company aims to fulfill the growing consumer demand for cosmetics nationwide for many teenagers and young adults. Today, Nykaa emerged as a top cosmetics and lifestyle brand that meets retail customers' demands. Further, the company's revenue surged by 33% YoY in the quarter ended Dec '22. 
BoAt
An India-based consumer electronics brand and one of the top startups in India, it markets electronic gadgets like earphones, headphones, travel chargers, and premium cables. The BoAt started its journey in 2016 with Aman Gupta and Sameer as co-founders. 
It is now one of the top 10 audio systems manufacturers across the globe, with good demand for its products having durability and quality. According to its financial reports through an internet survey, the company's operating revenue increased by 2x, more than Rs. 2K crores at the end of Mar '22. 
Meesho
One of the biggest Indian e-commerce and the top startups in India, Meesho started its journey in 2015 with co-founders Vidit Aatrey and Sanjeev Barnwal. A digital reselling platform that allows anyone to start their business without the need for any investment. Today, it is one of the most trusted business platforms and a great marketplace for many resellers in the country. 
It also provides its resellers and buyers with facilities to sell and buy products through social platforms like Facebook and WhatsApp. 
Digit Insurance
Under the brand Go Digit, Digit Insurance is operating as a General Insurance company in India started its operations in 2016 by Kamesh Goyal. The company aims to simplify insurance for people, which provides non-life insurance that covers your car, bike, mobile, travel, shop, home, etc. It is one of the top startups in India based in Bengaluru, and during the FY 2021-22, it generated a revenue of over Rs. 5000 crores, the highest one in the market.
Dream11
It is also one of the best startups in India, which started as a fantasy sports startup in 2008 by Harsh Jain. Dream11 is a skill-based game where users can build a team with real players for any upcoming match and win big prizes by participating. Users can play games and sports, including cricket, football, volleyball, basketball, kabaddi, and more. The company employed over 800 employees and generated a net income of Rs. 142 crores during FY22. 
Postman
One of the best startup platforms in India, Postman is a software API platform that allows building and using APIs. It offers the environment for API development for the developers. Further, it helps to develop better APIs much faster by simplifying the process of API lifecycle and team collaboration. In FY 2023, the company hits a revenue of USD 107 million with a valuation of over USD 5.6 Bn. 
Practo
A non-government health tech startup company started its operation in 2008. The founder of Practo is Mr. Shashank ND, from Bengaluru. It serves its customers through the Practo app and helps find healthcare needs such as booking doctor's appointments, online consultations, ordering medicines and medical devices, etc. 
Moreover, Practo mentioned in its reports that it had generated revenue of around Rs. 188 crores in the fiscal year 2021-22. It has a team size of 1000+ currently in India. 
Udaan
Udaan is one the top startups in India founded in 2016 by Vaibhav Gupta and Sujeet Kumar and emerged as a B2B trading platform offering multiple business services. The company actively serves small and medium businesses in India by bringing traders, retailers, wholesalers, farmers, manufacturers, and other brands on a single platform, making it easier for them.  
It provides the facility to sell their products online across India with great payment security and transparency. Further, it has seen good growth in its revenue scale of around 66% in FY21. Udaan currently has over 3 million active users across 900 cities.
PharmEasy
It is one of the top startups in India, founded by Dharmil Seth in 2015, that offers healthcare delivery services to a large consumer base. Also, it helps healthcare companies in acquiring samples and provides transport facilities. The company's revenue scales upto Rs 5700 Cr in the year 2021-22. Moreover, it has an employee base of 1000 to 2000 currently serving the company. 
 Conclusion 
Thus, these are some of the best startups in India that are leading the market in different areas. Also, they are contributing to the growth of the Indian economy well. I hope you liked this blog on startups. Stay tuned for more interesting articles.