What is Splunk
Splunk is a data platform that enables businesses to analyse, search an visualise machine-based data using a web-based platform. The data normally comes from applications, websites, devices, sensors, and other business IT infrastructure. It uses different ways to capture, index, and correlate all the data in a container. The container makes it easy to create graphs, dashboards, reports, visualisations, alerts, etc. It uses machine learning to find patterns in data, improve business intelligence, diagnose any problems, produce metrics, etc. It has made searching particular data in a big data group faster and easier. Some prefer to use Splunk in their applications due to its security, ability to provide analytics, compliance, and managing applications.
Become a Splunk Certified professional by learning this HKR Splunk Training !
Splunk Alternatives
The Splunk alternatives we are going to look at include the following:
Fluentd
It is an open-source platform that works well with structured and unstructured data. It converts data and gets it routed to the applications, services, several platforms, etc. You can extend its functionalities like log management and log shipping using plugins that provide output and input. You can also combine it with other tools to improve log management. It is a bit complicated to set it up, just like Splunk. Its setup can take upto 10 minutes.
Elastic Stack
It is one of the best Splunk alternatives. It is open-source and uses Elasticsearch to perform search and provide analytics, Kibana for visualising the Elasticsearch data, Logstash to process pipelines and ingest logs, and Beats that helps agents collect data and send it to Logtash. It has a web-based interface that enables users to access different utilities for shipping, displaying log data, and ingestion. It has both free and paid versions. The premium version lets you access all the features.
LogDNA
It has good logging models that work with private and hybrid cloud, on-premises, and cloud-based, helping all the businesses despite the size. It makes the log collection flexible and straightforward. It collects all the logs using agents and works directly with applications like AWS, Google Cloud Platform, Docker, Heroku, Syslog, and Kubernetes, among others. It's good speed enables users to index and tail all the logs faster. It has a good user interface that allows users to use the custom views and graphs to create customised dashboards.
Datadog Log Management
Datadog is a monitoring platform that collects log data from different sources. it enables the users to manage, filter, and all the logs to find any flaws in security events. It also uses charts and dashboards to represent the log. The main difference between Splunk and Datadog is that Splunk does log management while Datadog offers monitoring and analytics. It works with other platforms providing good performance. It supports most programming languages like PHP, Python, Ruby, Java, Go, etc. The users can also create alerts to detect any issues.
Sematext Logs
It is a log management platform that collects logs. It has a report pane that one can use to create dashboards. The customised dashboards are mainly for visualising the security issues, monitoring logs in real-time, and the performance. The notifications are normally through email, slack, or Pagerduty based on the conditions set. It is cheap, and it provides an amazing monitoring experience.
SolarWinds Security Event Manager
SolarWinds acts as an event management, security, and information tool that provides companies with analytics, log management, detection, data collection, responses, etc. It improves security by using threat intelligence when analysing the logs and sending alerts in case of security flaws. It is easy and fast to use compared to Splunk. It has a good dashboard where viewers can view charts and other visualisations related to threats, notifications, logs, responses, and compliance reports. Most of the compliance gets regulated by bodies like HIPAA, GPG13, FISMA, etc. One advantage of using SolarWinds is that it can work as different tools.
ManageEngine Log360
It helps in monitoring system logs, and it supports over 600 sources. It keeps compliance reports and real-time logs. It uses correlation rules to identify any insecure patterns. It is good for technicians and, unlike Splunk, it supports different avenues of alerts like SMS, email, etc. It uses different filters which you can customise to analyse the logs.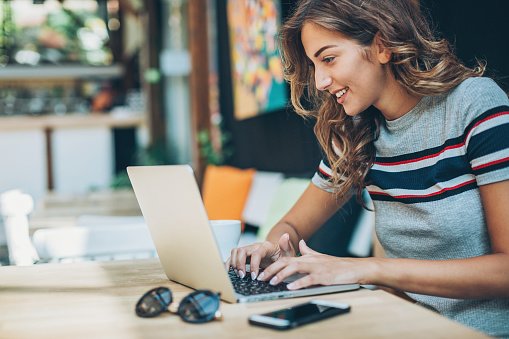 Splunk Administration Training
Master Your Craft
Lifetime LMS & Faculty Access
24/7 online expert support
Real-world & Project Based Learning
Sumo Logic
Sumo Logic is a cloud-based tool that monitors different services. It supports integrations from platforms like Docker, Azure, AWS, and Google cloud. It is a SAAS, unlike Splunk, which offers on-premises services. It is easy to scale when dealing with a large volume of data. The scaling reduces the cost of handling large data. It also monitors the system's health when collecting metrics from the cloud and other services. It has Installed Collectors that act as agents during the collection and transferring of data from hosts. The pricing of Sumo logic is subscription-based.
Loggly
Loggly is a SAAS log monitoring tool that handles large data from different sources. Most of their events are real-time and work with different sources like databases, applications, operating systems, etc. Their dashboard shows the system performance using different metrics. You can get alerts using software like Slack, Webhook tools, Microsoft Teams, PagerDuty, etc. It has a free plan which Splunk does not offer. It can generate log views based on different inherent structures and views. You can also visualise the performance using different charts and graphs.
LogZilla
It is a network event platform that provides network insights for the business network teams. It helps the teams detect all malicious activities and any issues. It can support over 30TB daily and records up to 850,000 events per second. They also offer features that you can automate to improve log management.
jKool
It is a cloud-based tool that provides log management and data analytics. It analyzes all the metrics and transactions. It works with a large volume of data which is real-time. It normally breaks data into small parts and runs different queries on each part using tags. The tags can also identify any security threats.
Want to know more about Splunk,visit here Splunk Tutorial !
Splunk Advantages
The advantages of using Splunk in your company include:
It makes it easier to conduct a specific search when dealing with large data volumes.
It enables users to convert complex data into simple and useful data.
It enables countries struggling with data integration into their companies to do it easily.
It has a good user interface.
During the collection of data, it combines all the data from different sources into one place.
It is versatile, making it easy to scale when using the platform.
It works well with all the data formats from XML, CSV, Syslog, JSON, etc.
It works well with physical devices and all the virtual environments.
It enables users to create automatic alerts that rely on your conditions.
It solves many data problems.
It takes care of all the real-time data during the operational workflow.
It has made the sharing of reports easy.
It reduces cases of server downtime and insecurity.
It does not need the help of databases.
It comes with plugins that you can use to improve productivity.
It makes the integration of machine learning, data science, and artificial integration simple when dealing with data management.
Splunk Disadvantages
The disadvantages of using Splunk include the following:
The pricing is very high when dealing with a high volume of data.
It has poor dashboards compared to other data providers like Tableau.
When dealing with optimising searches, you should develop the right skills to do the proper search.
It is working hard to replace it using open-source alternatives.
Top 40 frequently asked Splunk Interview Questions !
Logging features to look for in the right alternative
There are several features to consider when looking for the best Splunk alternative. Some of the features include:
The period of setting up the alternative.
The pricing of the alternative.
It should be user-friendly.
It should support a large volume of data.
The number of features.
Requires little skill to perform the setup.
Conclusion
When selecting the type of Splunk alternative, you have to consider different factors before settling on one. Most people make wrong decisions when choosing the log management tools and platform for their companies and regret it. The article has covered several advantages of using Splunk and other features of Splunk alternatives and what can make you consider them.
Related blogs: