1) What exactly is Splunk Administration?
Ans: Splunk is primarily used to make machine data accessible, usable, and useful to everyone. It also aids in the examination of the massive volume of machine data generated by technology infrastructure and IT systems in virtual, physical, and cloud environments.
                  Want to get certified in Splunk Learn from our experts and do excel in your career with hkr's Splunk Online Course
2) What role does Splunk play in the organization?
Ans: Most firms are investing in this new tech because it allows them to examine their end-to-end systems, avoid service outages, and gain real-time key insight into customer service experience, core business metrics, and transactions.
3) What are the prerequisites for Splunk Administration training?
Ans: There are no specific prerequisites for taking Splunk Administration training, but desired aspirants with subject knowledge skills in system administration, Linux, Windows, and so on will have an advantage.
4) Who is eligible for Splunk Administration training at reputable institutions?
Ans: Aspirants who want to become Splunk Administration experts in today's IT world can enroll in this course. IT employees, data security professionals, business analytics professionals, Splunk beginners, and Big Data technology experts can all benefit from taking the course.
5) What exactly is Splunk free?
Ans: Splunk Free is a totally free Splunk version. It's a free license that never expires and allows you to index 500 MB per day. If the users require a larger amount of data, an Enterprise license can be purchased.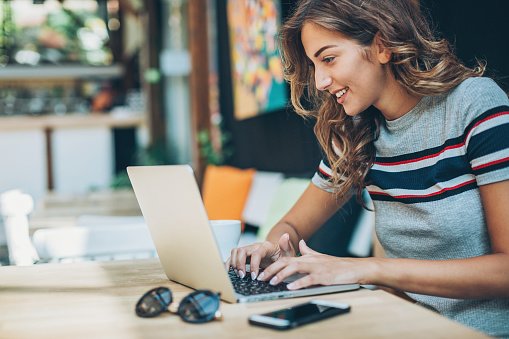 Splunk Administration Training
Master Your Craft
Lifetime LMS & Faculty Access
24/7 online expert support
Real-world & Project Based Learning
                                                                 Lets's get started with Splunk Tutorial online !
6) How do I set up Splunk?
Ans: The Splunk configuration files are the main brains behind Splunk's operation, controlling the entire behavior of Splunk. All of the files are saved with the.conf extension and can be easily edited or read with the appropriate access.
7) How does a career in Splunk Administration look?
Ans: When compared to other techniques, Splunk's Administration career is incredibly profitable, with experts earning the best earning pay scale. Splunk careers offer a wide range of job opportunities, including system engineers, software engineers, programmer analysts, security professionals, solutions architects, and technology consulting managers.
8) Why should you use Splunk over other open-source alternatives?
Ans: Splunk administration is up against tough opposition in order to determine validity, improve business intelligence, and provide security and managing IT operations.
9) Why is Splunk administration used for machine data analysis?
Ans: Splunk administration is regarded as an excellent tool for providing visibility into data generated by machines such as hardware devices, IoT devices, servers, and other sources. It can be used for evaluating machine data quickly and easily because it helps to provide important insight into IT operations.
10) How do you explain Splunk's operation?
Ans: Splunk administration is built around three main components: forwarded, indexer, and search head.
11) What role does a deployment server play in Splunk administration?
Ans: The deployment server seems to be more effective, and it likely controls the host-independent implications, path naming conventions, and machine naming conventions from a central location.
12) Is it possible to use user authentication systems with Splunk administration?
Ans: Splunk administration might very well support a variety of authentication systems, including Splunk internal authentication with role-based user access, LDAP, a scripted authentication API for use with an external authentication system, such as PAM or RADIUS, multi factor authentication, and single sign-on.
13) What does Splunk cloud administration entail?
Ans: The Splunk cloud administrator will handle the majority of the tasks in order to make the best use of the data.
14) What exactly do you mean by Splunk Administration? What is the most recent version of the Splunk tool?
Ans: Splunk can be thought of as a platform that makes data available to users. Data generated by hardware devices, networks, servers, and other sources can be easily viewed. Splunk administration aids in the analysis of large amounts of data that are used in a variety of IT operations, security, threat detection, and fraud detection. Splunk is a critical data analytics tool used in businesses.
15) Can you delete the platform's search history?
Ans: You can clear the search history by deleting '$splunk home/var/log/splunk/searches.log' from the Splunk server.
16) How do you turn off the launch message that appears on the platform?
To disable the message service, set a value like 'OFFENSIVE=Less in splunk launch.conf' on the platform.
17) Which features are missing if you use a free version of Splunk?
Ans: 
Certain features of the platforms are missing in the free version, such as

1. Authentication and pre-programmed searches
2. Dispersed search
3. Platform deployment management 
4. Data forwarding into TCP or HTTP
18) What role does License Master play in Splunk?
Ans: This platform license is in charge of ensuring that the appropriate amount of data is submitted to the index. The license is activated based on the amount of data that flows into it within 24 hours. It also helps to ensure that the platform's environment stays within the volume of data that it receives.
19) How do you install and update Splunk Enterprise?
Ans: Splunk enterprise installation must be kept private, and you must verify the hardware compatibility so that the framework can be implemented efficiently. Following verification, you could indeed install the organization on operating systems like windows, Linux, MoS, and others. Furthermore, you can upgrade the enterprise when necessary.
20) How do I find or change the current LDAP configurations?
Ans: To explore or adjust the current LDAP configurations, follow these steps: Under users & authentication, click the access control button. Then click LDAP, and from the resulting page, you can easily control specific strategies, view information, and track the LDAP mappings to Splunk roles.
Conclusion:
In the above blog post we had covered all the important splunk admin interview questions These questions help the individuals to crack the interview process easily. If you found anything not covered please drop your query in the comments section to get them answered.
Find our upcoming Splunk Administration Training Online Classes
Batch starts on 9th Jul 2022, Weekend batch

Batch starts on 13th Jul 2022, Weekday batch

Batch starts on 17th Jul 2022, Weekend batch