What can sonicwall firewalls do?
SonicWall firewalls enable you to identify and control all applications that are running on your network. By identifying applications based on their unique signatures rather than ports or protocols, this additional control improves compliance and data leakage prevention. This is accomplished by visualizing application traffic to determine usage patterns and then developing granular policies for applications, users, or groups of users, as well as time of day and other variables, for flexible control that can fit any network requirement.
Learn new & advanced Architectures in SonicWall with hkr's SonicWall Online Training!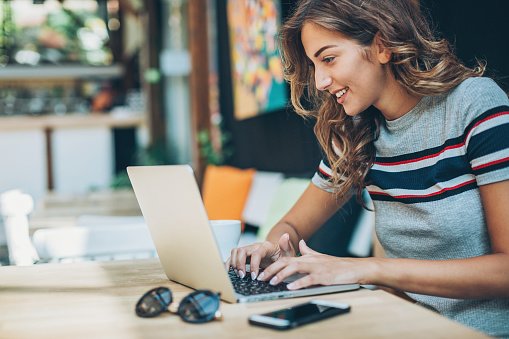 Splunk Training
Master Your Craft
Lifetime LMS & Faculty Access
24/7 online expert support
Real-world & Project Based Learning
How does sonicwall firewall intelligence works?
SonicWall recognises applications based on their "DNA," rather than less unique attributes such as source port, destination port, or protocol type, by utilizing an extensive, constantly growing, and automatically updated database of application signatures. You can, for example, allow instant messaging but restrict file transfers, or allow Facebook access but restrict access to Facebook-based games. These controls are available for all SSL-encrypted traffic, which must be inspected in the same way that unencrypted connections are.You can also easily visualize the outcomes of your controls, allowing you to fine-tune application usage and optimize network bandwidth.

How does sonicwall firewall help the businesses?

1.Controlling the applications.
You should ensure that all of your employees are using the most recent version of Internet Explorer. Your mission is to ensure that all employees who launch Internet Explorer 9 or 10 are automatically redirected to the IE11 download site and restricted from all other web access. Physically check every system every day for the web browser version. Write a custom script to automatically check browser versions.
Create a SonicWall Application Intelligence and Control policy—and stop worrying.
Click here to get latest SonicWall interview questions and answers for 2021!

2.Managing the bandwidth
Numerous mission-critical software, including Live Meeting, Salesforce.com®, and SharePoint®, are cloud-based or run across geographically distributed networks. Making sure that all these applications take precedence over ineffective web browsing boosts business productivity.
Create a policy that prioritizes bandwidth for the Live Meeting application.
1. The Deep Packet Inspection engine searches for the application signature or name.
2. Increase the bandwidth priority of the Live Meeting application.

3.Block peer to peer applications:
Unproductive peer-to-peer (P2P) applications, such as BitTorrent, are frequently used to download unlicensed versions of copyrighted media, consuming bandwidth and transmitting malware. However, new P2P applications are constantly being created, as are simple changes (e.g., version numbers) to existing P2P applications, making it difficult to manually block any single P2P application.SonicWall's application intelligence and regulated database are constantly updated to include new P2P apps as they become available. You can now simply create a single policy to block all P2P apps in the future.
Create a policy that prohibits the use of P2P applications.
1. The Deep Packet Inspection engine employs the application signature list's pre-defined P2P application signatures.
2. Select the peer-to-peer applications from the predefined signature list.
3. Make the policy applicable to all users.
4. Restrict P2P applications based on bandwidth and time constraints.

4.Blocking the unproductive elements
Social networking sites like Facebook, Instagram, and YouTube have opened up new channels of communication for both individuals and businesses. While blocking all social networking applications may be counterproductive, you may want to control how they are used in the workplace.

5.Visualizing the application traffic
With SonicWall's continuous integration traffic visual representation, users can instantaneously find the answers, quickly diagnose issues, detect out-of-compliance network usage, create appropriate policies, and immediately see the effectiveness of these policies.
Log in to the Application Flow Monitor to see all traffic in real time.
1. View graphs of all application traffic in real time.
2. View graphs of ingress and egress bandwidth in real time.
3. View real-time graphs of all user activity and websites visited.
4. Create your own filtering system to provide you with the most relevant information.
Related Article:SonicWall TZ350

6.Blocking of ransomware attacks
Network security should be at the top of any IT administrator's priority list. The ability to prevent ransomware and breaches delivered via malware and intrusion attempts relieves the organization of significant risk and saves potentially wasted resources. SonicWall security services, which are built on the high-performance and ultra-low-latency architecture of SonicWall next generation firewalls, are capable of preventing millions of known and unknown threats from entering the network and posing a threat to your organization. SonicWall Capture enhances the firewall's threat prevention capabilities by detecting and preventing unknown and zero-day attacks via the cloud.
7.Identifying the connections
Is a link to an IP address in another country from your local neighborhood office or branch site just a harmless connection from someone browsing the web, or is it botnet activity? Application intelligence can be used as a powerful forensics tool to determine exactly what is happening on your network and where the activity is coming from.
View connections by country or create filters for specific countries.
1. Determine which applications are connecting to IP addresses in other countries.
2. Determine which users and computers are connecting to IP addresses in other countries.
3. Create filters with exclusion lists to limit traffic to countries you specify.
Related Article: SonicWall Certifications

8.Prevent the data leaks
Outbound email from some companies is not routed through their email security system, or the system does not check the content of email attachments. Attachments labeled "company confidential" can easily leave the organization in either case. Because outbound network traffic is routed through your firewall, you can detect and prevent "data-inmotion."

Conclusion:
In this blog post, we discussed the sonicwall firewall in depth. If you had any doubts please drop your quieres in the comments section to get them clarified.