Snowflake Certifications - Table of Content
What is Snowflake?
Snowflake is a fully managed SaaS that provides a unified platform for data warehousing, data lakes, data engineering, data science, data application development, and safe real-time / shared data sharing and consumption.
The Snowflakes platform comprises three parts:
Cloud computing services- Snowflake's cloud services leverage ANSI SQL, allowing users to optimize their data and manage their infrastructure. Snowflake is in charge of data security and encryption. They maintain stringent data warehouse certifications, including PCI DSS and HIPAA.
Processing of queries- Snowflake's compute layer comprises virtual cloud data warehouses that allow you to examine data via queries. Each Snowflake virtual warehouse has its cluster, with no competition for CPU resources.
Database storage- Snowflake databases store an organization's submitted structured and semi-structured data sets for processing and analysis. Snowflake automatically maintains all data storage aspects, including organization, structure, metadata, file size, compression, and analytics.
What is a Snowflake certification?
A Snowflake certification validates an individual's ability to design, create, and manage Snowflake solutions for enterprises of all sizes and sectors. It teaches you all you need to know about data migration, data warehousing, data science, data engineering, safe data sharing, data applications, and data lakes.
Snowflake's competitive curriculum and expert-led data cloud courses prepare learners to get the most out of data; they will become experts in deploying analytical workloads across various cloud platforms and regions. Snowflake's comprehensive instructional tracks assist credential holders in optimizing their organization's Data Cloud.
The Snowflake Certification teaches individuals about snowflake as a SaaS platform and gives a thorough knowledge of the design, development, and management of Snowflake solutions. The certification includes the following topics:
Data loading and unloading
Data scalability
Data safety
Performance and concurrency
Connectors and data types
Account administration
Wish to make a career in the world of Snowflake ? Start with Snowflake Training !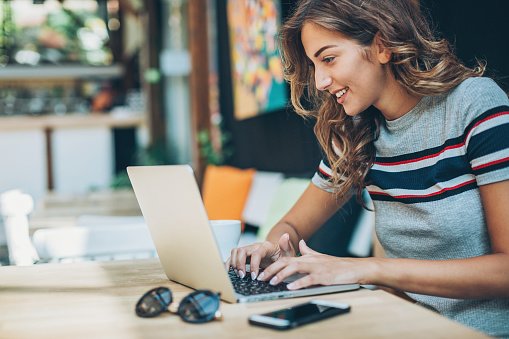 Snowflake Training
Master Your Craft
Lifetime LMS & Faculty Access
24/7 online expert support
Real-world & Project Based Learning
Types of Snowflake Certifications
1. SnowPro Core Certification
The SnowPro Core Certification trains users to grasp snowflake's cloud-based data warehousing technology and fully use its processing capabilities. The certification also assists them in gaining a complete understanding of administering and monitoring Snowflake accounts. All five of the advanced exams require the SnowPro Core Certification.
How Should I Study for the Snowflake SnowPro Core Certification Exam?
The Snowflake SnowPro Key certification exam examines core Snowflake functionalities, architectural concepts, and best practices for creating Snowflake solutions. This blog will cover ways to prepare for and pass the SnowPro Certification exam.
An ideal exam candidate should be well-versed in the following Snowflake features:
Snowflake data loading and transformation
Snowflake virtual warehouse scaling and optimization
Snowflake DDL and DML query operations that share data
Snowflake account administration
Unstructured and data that is semi-structured handling
Snowflake's continuous data security methods
Details about the SnowPro Core Certification Examination
Candidates must grasp the format and scoring methodology of the Snowflake SnowPro certification exam. The exam contains multiple select, multiple-choice, and true or false questions that are graded using a compensatory scaled scoring scheme (0 - 1000) to ensure that all exam portions are evaluated fairly. Because exam content is often revised, snowflake does not post individual exam passing scores or passing rates.
Other exam specifics include
Total number of questions: 100
Total time limit: 115 minutes Languages available: English and Japanese
The Snow Core Certification costs USD 175.
Passing Scaled Rating: 750
There are no prerequisites.
2 years of recertification.
2. SnowPro Advanced: Architect Certification
The SnowPro Advanced Architect certification validates your abilities and knowledge in Snowflake solution design, development, and deployment. It verifies that you have demonstrated knowledge of snowflake best practices, real-world deployment scenarios, and advanced tuning.
This SnowPro Advanced Architect course will teach the process of
Creating and putting into action an architecture that satisfies business, compliance, and security needs.
Using snowflake and appropriate tools, which are third-party, to help optimize architectural performance.
Using a common data set
Creating a data flow from source to consumption using the data platform for snowflake (end-to-end).
Exam Pattern
You will have to answer 65 questions and have 115 minutes to complete the exam.
You will only be able to take the exam in English.
A minimum passing score of 750 + the scaled score (0-1000) is required.
You must have passed the SnowPro Core Certification exam to obtain this certification.
Multiple Select, Multiple Choice, and True or False questions will be included in the exam. You must pay a $ 375 registration fee to take the exam.
This charge is only valid for one try. You can retake the exam after a seven-day break. You can take the exam four times in 12 months.
Become a master of Snowflake by going through this HKR Snowflake Tutorial !
3. SnowPro Advanced: Administrator Certification
If you have any previous expertise in the following areas:
Snowflake data cloud management
Administration of data and cloud infrastructure
Administration of cloud data
This accreditation will be beneficial. It will be an example addition to your curriculum vitae. Advanced SnowPro: Administrator Certification verifies your knowledge. You can learn skills in employing Snowflake elements that are used to apply broad data cloud administration principles.
You must to be able to in order to take this exam :
Snowflake data security, Snowflake account management and monitoring, and Snowflake compliance
Virtual data warehouses and database objects are managed.
Data from a database can be monitored, tuned, and shared.
The Data Marketplace and Snowflake Data Exchange should be up and running.
Control and monitoring catastrophe Data replication, recovery, and backup assistance.
The certification examination is a computerized exam that lasts 1 hour 55 minutes. Certification of SnowPro Core is available. necessary, the examination costs $ 375. The examination would have 65 Question types including multiple-selection, multiple-choice, and true or false. Passing marks are 750 or higher on a range of 1000.
The exam includes the following topics:
Control based on roles and snowflake security (25-30%)
Account administration and as well as conformity with data (25-30%)
Performance tweaking and monitoring (20-25%)
(10-15%) Data Exchange and Marketplace
Data replication and disaster recovery (10-15%)
Finally, for preparations, there are:
Snowflake Training Administration: Explaining Database Administration Concepts is an instructor-led video.
Study Guide for the SnowPro Advanced: Administrator Beta Certification Exam (paid): covers subjects for certification exams in depth.
4. Snowflakes Advanced: Data Engineer Certification
This qualification is intended for people who want to their data engineering careers. SnowPro Advanced: Data Engineer Certification ensures that you have a thorough understanding of fundamentals of data engineering as well as the ability to apply them utilizing Snowflake elements.
It would be best to strengthen your perseverance in the following areas before taking the certification exam:
Data from Data Lakes, APIs, and on-premise infrastructure are all sources of information that are being enriched.
Data can be transformed, cloned, and exchanged across cloud platforms.
Create full-fledged real-time streaming.
Create tools for scalable computing distributed workloads.
Investigate performance analytics.
You must also have 2 or more years of experience dealing with the following:
Snowflake to complete DE duties
Restful APIs, SQL queries, and pre- created data sets
When it comes to the certification examination, it lasts 1 hour 15 minutes and is a computerized test. SnowPro Core certification is necessary, and the exam costs $ 375. The examination would have 65 questions answered in multiple-choice, multiple-selection, and true or false questions. Passing marks are 750+ on a range of 1 to 1000.
The following content are covered in the exam:
(35-40%) data movement
Performance enhancement (20-25%)
Data storage and security (10-15%)
(10-15%) security
Data transformation (15-20%)
Finally, You will need to prepare. receive the following:
Snowflake Data Engineer Training is a video with a teacher that presents the Snowflake Cloud Data Platform's capabilities, ideas, factors to examine, and best practices.
SnowPro Advanced: Data Engineer Certification Exam Study Guide is a paid resource that digs into the principles and themes of the certification exam.
5. SnowPro Advanced: Data Scientist Certification
If this is the case, seeking chances in positions such as
Scientists of data
AI/ML developers
Quantitative scientists
SnowPro Advanced stepping stone: Certification as a Data Scientist verifies your capacity to apply data science ideas, solutions, and procedures using Snowflake elements.
To qualify you must obtain certification, must be able to:
Define data science terms.
Implement recommended practices for Snowflake data science.
Using snowflake, carry out data/feature engineering.
Make use of models of machine learning.
To present data, use data visualization corporate case studies.
Implement model Management of the life cycle.
When it comes to accreditation tests, they are typically 1 hour 55 minutes in length and have 65 multiple-choice, multiple-select, as well as true or false questions. Before you apply, you must obtain Core SnowPro certification and pay $375 for the examination A passing grade is 750 or higher on a range of 1000.
The examination includes the following contents:
Data science concepts (10-15%)
Data on pipelines (15-20%)
Engineering of data and features (25-30%)
Model development (25-30%)
Model deployment (15-20%).
Finally, when it comes to Snowflake, test preparation provides the following:
Videos with instructors: Data Science Education: walks you all the way through the use of Data Science and Snowflake Data Cloud workloads.
Paid content: Advanced SnowPro: Certification as a Data Engineer Test Study Guide: emphasizes certification exam topics and domains.
Top 30 frequently asked Snowflake Interview Questions !
Why should you get certified in Snowflake?
Snowflake Cloud Data Platform is an ideal candidate for establishing an enterprise's single source of truth due to its multi-cloud flexibility (AWS, GCP, Azure) and cloud-first approach. Snowflake makes huge, petabyte-scale data platforms on AWS, Google Cloud, and Azure simple to administer.
Snowflake account management is a huge duty that requires knowledge of features like multi-factor authentication, single sign-on, and multi-cloud disaster recovery, among others.
Snowflake Certifications will teach you everything you need to know about snowflakes. Whether you are a novice, an associate, or an expert, there is a course for you.
What areas are covered in Snowflake Certifications?
Snowflake covers the three areas of programming: Data structures, Algorithms, and Architecture.
Snowflake certifications are broad, which means that they cover a range of different technologies and skills.
Snowflake certifications are vendor-neutral and technology-neutral, which means the questions we ask don't lean one way or the other.
Snowflakes support all steps in a company's operation and everything surrounding it.
Advantages of Snowflake Certification
Snowflake offers several business advantages, including detailed insight and data-driven decision-making.
Cloud storage: Snowflake's main advantage is cloud storage. Data storage on cloud servers is substantially more cost-effective and time efficient than previous alternatives.
Reporting: With adequate data in the Snowflake warehouse, management can make more informed decisions thanks to thorough analytics. For enterprises, the reporting process becomes more manageable and accessible.
Detailed analytics: When combined with another platform, such as your CRM system, detailed analysis of the Snowflake database provides robust and insightful data.
Simple management: The Snowflake architecture allows you to manage the entire work effortlessly. To handle the data, you don't require a large crew.
Snowflake's data warehouse was first used by nearly all Fortune 500+ companies. This opened up a plethora of opportunities for those with business intelligence and a data warehouse.
When we state Snowflake's performance, we mean, You will become more productive by a factor of 15 with different It is superior to traditional platforms and solutions making it an excellent alternative for information-driven enterprises.
Conclusion
Snowflake is gaining popularity as a cloud computing platform, as Amazon Web Services, Microsoft Azure, and Google Cloud Platform have all gone before it. Businesses and organizations are becoming more proactive users of Snowflake cloud data platforms because it addresses the flaws and inadequacies of these big-name cloud providers.
However, like any other notion, these major players have flaws as well as flaws that make operations more difficult. Snowflake, surprisingly, not only overcomes These gaps but also improves infrastructural experiences.
Related Articles: