What is social media
It is a popular way for electronic communication, that helps to design our sites for online communication used to share content like ideas, experiences, videos, images, etc. with friends, families, and also with business partners and customers. Simply social media is a communication builder between users, retailers and marketers, it maintains three kinds of classification tools.
social publishing: It permites you for data publication in the form of content like images, videos and texts.
social networking: It is used for connecting you with your friends, relatives along with business partners and customers.
Photo based social networking: It helps in photo sharing through the sites of social networking.
Become a SMM Certified professional by learning this HKR SMM Training!
What is social media marketing?
It is a platform that helps us in business presentation for customers, through which we can develop and promote our business which increases traffic for websites, engagement of users and awareness of brands. It helps to achieve the aims of marketing by using different content forms for different platforms of social media like whats app, facebook, linkedin, twitter, instagram, etc.
SMM develops our business sales and used to build our brand, it contains content publishing in our social media profiles, to engage with our customers, to examine the results and to run the social media.They maintain the tools of media management which are used for our businesses to develop all over the social media platforms.
History of social media marketing
SMM seems to be the latest trend, but the roots of SMM expand from the beginning of the computer era, this popular trend is the result of continuous development of old social media from centuries. It began in 1979 with usenet and then upto to facebook, usenet allows users to post the content in newsgroups. BBS uses the usenet as it permits users to interact with others and provides the best way for speed messaging.
1970s and 1980s: During this period netizens use and spend their time on networks such as forums, dating sites, live journal, friendsters and six degrees.
1995-2002: During this period with help of tough events it became a usable tool in the market, it developed with marketing, brand promotion to build online websites like yahoo and google. They converted as the strategies of seo results in best search results.
2003-2004: Introduction of sites of social media like facebook, linkedin and myspace takes place during this period of time.
2005- present: Reddit was introduced in 2005 and also followed by youtube, with them customers begin to post all types of media with other users. In 2006 facebook ranked as 3 rd mostly used platform, this is the year which promotes social media as one of the best platforms for business.
In 2007 lunar strom gained nearly 1.2 million users mostly teenagers and gained popularity but it was shutdowned in 2010. Today the majority of marketers believe that social media is essential for their business promotion, it is also efficient for cost when compared with other traditional channels it is 3 times less cost, brands utilizing smm to develop their customer services.
Why is Social Media Marketing important for the business?
SMM is a Simple way for connecting with a huge amount of customers, in present day almost 3.8 million people are utilizing social media. That number is continuing increasing from 2019 to now it increased 10%, it is helpful for brand promotion of our businesses and sales. Nearly 52% of research on online brands takes place through the platforms of social media, and people come to know about the latest brands.
In 2009 people spent nearly 2 and half hours per each day using networks of social media such as twitter, instagram, facebook, whatsapp, linkedin, etc. In 2021 it grows to 14% and remains as the best way to reach the users for a long time. They are becoming essential for sales development and promoting. 43% of netizens are utilizing social media for goods and products research for purchasing them after knowing the details, and 12% users are ready to purchase online from social media such as instagram, twitter and facebook.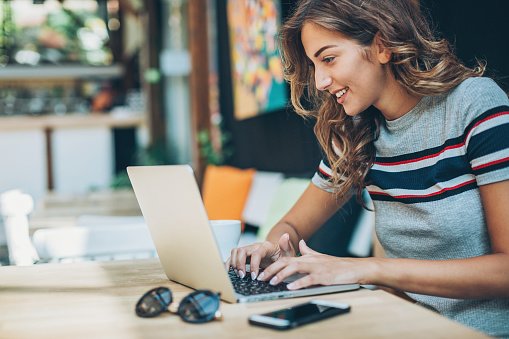 SMM Training Certification
Master Your Craft
Lifetime LMS & Faculty Access
24/7 online expert support
Real-world & Project Based Learning
Goals of Social Media Marketing
The marketing of social media helps to achieve a large amount of aims, based on the complete marketing strategy. The given below are some examples for the goals of SMM.
Popular generation and sales
Increasing of websites traffic
Maintain the feedback which are negative
Increase the engagement of community
Retention of users
Increase of audience
search of feedback
Research on customer demand
Monitoring of trends and competitors
Growth of brand awareness
social media marketing tools
SMM is a kind of internet marketing which maintains various techniqqes that consider smm as the platform to develop our business. Its platforms are like twitter, facebook, whatsapp, linkedin, pinterest, etc. Helps to promote our business sales, the given below are some essential tools of SMM.
Buffer: It is an essential application of software which maintains scheduling platforms of social media such as facebook, twitter, linkedin.
Hootsuite: begins in 2008, a tool of social media used for publication. With this we have the reports to send messages through email.
facebook power editor: SMM tools which helps to run more advertisements and design the audience of the target to produce images for our campaign.
Google analytics: Mostly used smm tool for the services of statistics, it provides free basic versions.
Bitly: popular smm tool URLs shortening.
Social mention: One of the best smm tools that enables customers for product performance measuring and trapping.
Social media marketing platform
SMM maintaining various platforms, they are like given below
marketing of facebook: It is the best provider of social network, that helps to connect with our friends, through sharing content in messages and photos. It gains an essential role in the platform of social networking.
Marketing of twitter: Another famous platform of social networking which permits the customers to read and write the message with characters namely tweets. This can avail on various gadgets like mobiles, computers, tablets and laptops.
marketing of linkedin: A business site of social media which was introduced in 2003, nearly it includes 480 million customers all over the world. It is maintaining almost 20 languages, and permits customers to design and maintain the profiles used to connect with people.
Marketing of Google+: a google operated platform of social media which is used by nearly million customers, it is a tool search engines helps to develop the local search visibility.
Marketing of pinterest: One of the essential platforms of social media, helps to share the content of images, videos, etc. also named as visual bookmarking. It is used to identify and design the ideas to save, customers may interact with others to share experiences and interests through OBB.
Social media marketing strategy
The strategy of smm is nothing but the idea of execution, which is followed by marketers to gain user satisfaction along with more profits. The given below are some strategies of smm followed by marketers.

1. Set the aims: As a initial step we required to set the aim which we want attain through SMM, Generally all the marketers have some common aims they want to attain, the given below are some of them
To increase the awareness of brand
Produce new leads
Increase revenue through sales growth
Increase traffic for their websites
To develop brand engagement
Create a community around the sales
Provide services for social customers
Growth notifies in the press
Observe the reviews about their brands
2. Get complete idea about target audience: After setting the aim we need to know about our audience, like what they like to see on social media, what they like to share, their interest etc that helps us to get complete ideas about our audience and customers. They are like the given
Who they are
What is their interest
What are the mostly used social media platform they are using
What is their method of consuming the content
3. Competition research: We need to conduct research of our competitors methods they are following to attract their audience. We need to conduct research on the question given below
Which type of content they are publishing
In which platforms are they active
Which hashtags they are using
What is the tone for their voice
Which kind of communication they are using
What is the time spending by them on social media platforms
4. Choose the right platform of social media for the audience: We are required to identify which platform suits our business, and have an effect on the audience.
5. Design brand guidelines: The given below are some important guidelines of SSM
Voice of brand
Emojis used
Hashtags used
Audience interaction protocol
Topics banned
6. Create our initial presence: Creating an initial presence introduces our business that contains information of business, images and our posts, it has some steps as given below.
Business information entering
Images uploading
First post designing
Our contacts following
7. Prepare the content type which we want to share with the audience: One of the important ways to attain our aim is content, so we need to prepare the type of content which we want to share with the audience. The given below are some types of contents.
Videos
Images
Articles
Live Streams
Stories
Photos
8. Design the content calendar of social media: The calendar of the content used to observe how continuously we are publishing the content for customers.
9. Promote sales by running advertisements: The platforms of social media permit us to run the advertisements that increase our business size. The gives below are some kinds of advertisements
Discounts of storewide
Promotion of latest products
Latest deals of customers
Promotion of events
10. Testing of results: We can convert the platform of social media which based on the given parameters
Followers
Likes
Reach
Engagements
Clicks
Social Media Marketing KPIs
The following are some important KPIs of SMM
Follower count: The best way to know if we reach enough customers or not through observing how much traffic we have on each platform, for our business campaign.
Impressions: They are a tough tool for measuring, which displays our posts on timeline. Single user may have multiple impressions, as they see once for them and another when their contacts share it, it is better to have higher impressions.
Web traffic: It is essential to have high traffic, that helps to make your followers as customers. When they get enough interest in finding business it improves our website's traffic.
Top 30 frequently asked SMM interview questions & answers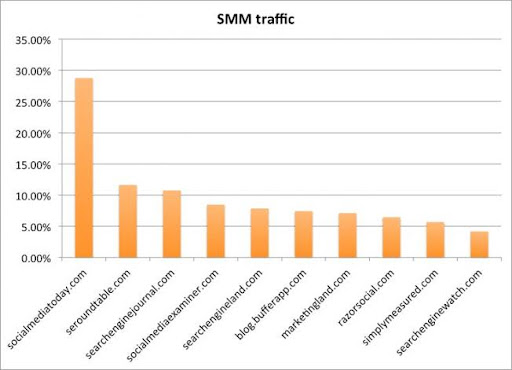 Clicks: These are easy engagement forms for measure, who have wish to click our companies websites link helps to convert followers as users or customers. If we are observing the clicks it also means we are observing the rate of likes and shares too at the same time.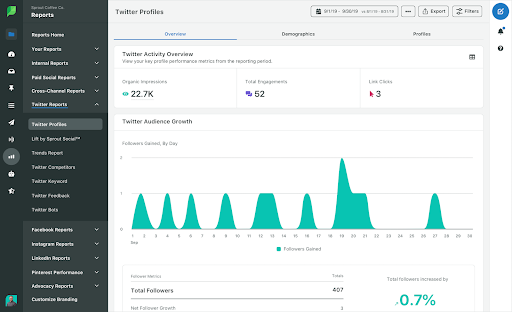 Likes: They are the best way for attention gaining for a brand, people like to use the products which are popular so when we have more likes it means that our products have. It helps to gain more attention from customers.
Shares: They indicate that the customers are interested to recommend our brand, which is a great act to develop our sales and works as the displayer of sales loyalty.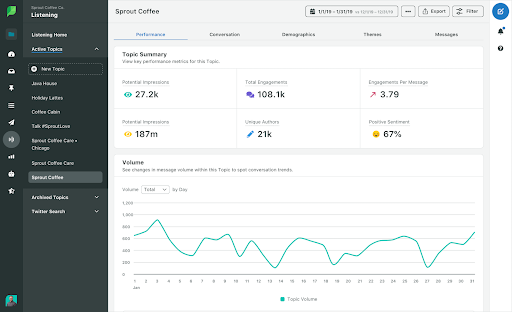 Comments: The essential point of spending time online is for customer interaction, when we provide relevant information that will attract our followers. They create loyalty among customers and we are able to know their opinions, and creates the best impression on followers and customers.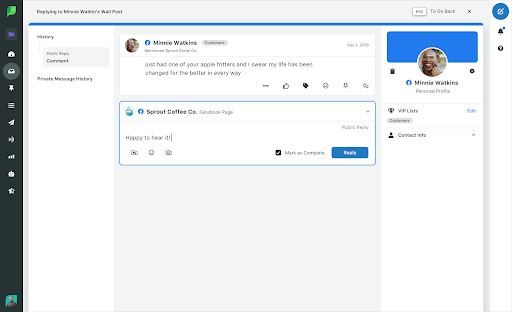 Issues resolved: This seems like the best chance to interact with customers, and provide a chance to manifest our products' value in various ways.

SMM comparison with SMO
They both are popular strategies of marketing, which makes great effect with their uses on platforms of social media. They have similarities between them but they are different from each other, smo was introduced in 2006 for promoting business in the platforms of social media, smm was introduced for appearing the content that is utilized to develop our business. Their common aim is based on seo content which is one of the marketing, that works with the help of key words, articles, blogs, etc.
SMO: Social media optimization hand out the optimization of specific websites, for content and blog posting to simplify the social media. Its aim is website traffic growth and the blog's developments from where content is shared. It is a bunch of techniques which are used to integrate different channels together for our brand promotion and publicity through the campaign of seo.
SMM: Social media marketing's main goal is to simply develop social media engagement and brand visibility development on various platforms of social media with the help of various methods. It is a process that helps to use the channels of social media and to develop our brand among millions of customers. social media marketing provides the best way to specify the market groups, and also helps to increase our websites traffic.
Become a Technical Writing Training Certified professional by learning this HKR Technical Writing Training !
Advantages of social media marketing
The given below are the advantages of SMM
1.Increase brand awareness: More than 50% people are utilizing social media for goods research, marketers also gave best profiles in different social networks to utilize the benefits of social media customers. Users may find their product or the brand on platforms of social media, the good services of social media are also essential. Customers require help from companies, when they help the customers then they feel great to promote that brand by recommending it to others also.
2.Increase traffic for websites: various social networking platforms allow companies to purchase their products without help from any other websites. It provides a good way for traffic growth, nearly 15% of web search happens from social media.
3.Simple and quick distribution of content: while the customers brace the business by posting the content, they may properly share its content through smm. Customers share necessary data with friends on platforms of social media, it helps to increase target audience. This is one of the best ways to provide information for customers to make them aware of sales, products and offers available. Social media helps in sales delivery with high speed, most of the customers choose to gain promotional messages of email and develop our business sales.
4.Helps to reach a large audience: SMM helps social media to connect with people and provide a best way to connect with customers and attract them towards our products which helps to increase our sales. The following are the audience rate who are utilizing social media.
68% for facebook
24% for twitter
35% for instagram
73% for youtube
25% for linkedin
29% for pinterest
24% for snapchat
5.Develops loyalty of brand: research proves that lots of people are spending much time in online marketing and maintain loyalty of brands with the help of their users by using smm. The given below are the guidelines using by the marketers to develop loyalty of their brands
Observing customers reviews and comments
Users review promotions
Follow the customers thoughts
6.Update our users: smm provides a simple way to update our users with latest products details up to date, and also about events of upcoming. It creates more interest in customers and makes them attracted to our websites.
7.Co efficient: smm is efficient in cost as it designs the profiles of the latest users and provides a free signing up chance for almost every platform of social media.
8.Develops the ranking of seo: post sharing in ssm uses the customers to know about websites, that is essential thing for websites for development and their success through designing backlines and high traffic. for best ranking in seo backlinks are essential, websites gain best position when there is development of our website's backlinks and traffic at a time, which speedly develops business.
9.Simple and speed communication: smm totally turns the process of communication with customers, nearly 2.8 billion customers are utilizing the smm for communication with marketers, they provide a simple way for customers to interact with marketers and share their needs which they really require from customers.
Disadvantages of social media marketing
Even Though smm is popular it includes some problems, we will have no problems when we give comments positively and share relevant content for it. The given below are some regular disadvantages of smm.
1.Time consumption: This is an essential part in smm as each start up consumes a lot of time for business expansion.
2.Negative feedback: we can have both the positive and negative feedbacks from users based on their experience in smm, that can be visible for other users also which may have an effect on our business.
3.require qualified personnel: For Concentrating on the issues of business, we need to have qualified personnel for business accounts management and to increase our websites traffic. Which represents that we need to alot more money for their hiring.
4.Exposure for competitors: SMM not only permits us to know the strategies of our competitors but it also permits our competitors to know about our strategies for business by using various platforms of social media.
Conclusion
We hope that the resources and information provided in this social media marketing (smm) tutorial is used for you to get the clear idea about smm, smm tutorial for freshers covers the smm by topic wise discussion to give a clear view of social media marketing (smm). This tutorial also helps you to implement the techniques of social media marketing (smm) for your business to develop. If you have any queries or questions that need to be answered please do comments below, to get your question answered quickly by our HKR expert trainers.