What is Six Sigma?
Six Sigma is a quality management approach to minimize or eliminate defects in products or services. It was originally developed by Bill Smith in the year 1986 to improve manufacturing processes. It is later widely adopted by many organizations for quality improvement. It is based on statistical analysis to detect unknown problems.
The word 'Sigma' in Six Sigma means data analysis. Six Sigma methodology typically includes stages like
Define - Gather requirements from the customer and define the process.
Measure - Calculate the performance of the product.
Analyze - Analyze the product for defects or errors.
Improve - Come up with the improvement actions.
Control - Maintain the process improvement.
We have to gather all the details of a product or service and calculate the standard deviation (sigma) between the mean and the nearest customer specification limit. We should limit the defects of the product to 3.4 per million opportunities.
Organizations that adopt Six Sigma identify customers' needs and expectations and plan for Critical-To-Quality (CTQ) characteristics. These characteristics are then implemented in the design of the product.
Advantages of Six Sigma
Here are some advantages of using Six Sigma in organizations.
It makes sure that standardization is followed for all the business development of products.
It improves customer service by delivering a product that exactly meets the customer needs.
It provides better compliance.
It provides shorter cycle times to launch the product to market.
It cut down costs for product development which leads to revenue growth.
It enforces continuous improvement in identifying and eliminating defects that prevent the product from performing to its optimum level.
It removes the inefficient steps that drain effort and resources.
We can build high-quality products.
It improves the efficiency of all characteristics of operations in the product.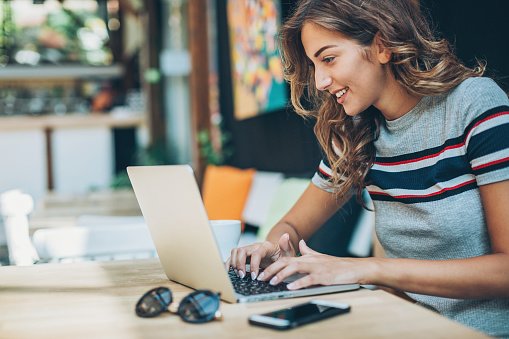 Six Sigma Training
Master Your Craft
Lifetime LMS & Faculty Access
24/7 online expert support
Real-world & Project Based Learning
Six Sigma Certification
Six Sigma certification is a way of proving that the person who took the certification is skilled in detecting defects or errors in a product and removing them. It helps organizations to validate a professional. To get Six Sigma certified, an individual should have a certain level of experience in Six Sigma. This certification helps in testifying the individual's proficiency.
The certification exams are not easy to pass. An individual has to put in so much effort to clean the exam. To get certified in Six Sigma, a candidate should meet the requirements of the certification level they want to attend. There will be a written exam for the participants. The exam will mostly contain multiple-choice questions. The time and difficulty will be based on the level of the certification.
Levels of Six Sigma Certification
The Six Sigma certification comes in five levels. It is not necessary to do all the certifications in order. One can choose a certification level based on their skill and which is most suitable for their career. Let's get an overview of all the certification levels.
White Belt
It is the basic level of certification that covers the fundamental concepts of Six Sigma. White belt certified personnel supports process improvement, change management, process performance, etc. They work on local problem-solving teams and support projects.
Yellow Belt
A yellow belt certified personnel has exposure to Six Sigma concepts that are beyond fundamental topics. They participate as a team member in a project. They might work on limited scope projects and support project improvement. They assist managers in the green belt level.
Green Belt
The Six Sigma green belt individuals will be able to perform statistical analysis like creating charts, process maps, etc. They usually get a lead role in a project and assist black belt individuals in data analysis. They also learn problem-solving frameworks like DMAIC. They work in improving products and processes.
Black Belt
This is an advanced certification level. The black belt professionals master the Six Sigma skills. They will be able to lead and plan more complex projects. They will also be able to drive changes to products, analyze statistics, and deploy LSS (Lean Six Sigma) principles. They supervise a team of green belts for a project.
Master Black Belt
A black belt certified individual can go for a master black belt to achieve strong leadership. They will have high-level problem-solving skills in LSS. They coordinate with teams across the organization. They train black belt and green belt personnel. They work at the program level and develop key metrics.
Where to get certified?
Six Sigma certifications are offered by accreditation bodies like ASQ, CSSC, and IASSC. Either an individual who wants to get certified or a company should compare the programs and select the one that suits them best. Each provider will have identical courses for the certification levels.
American Society for Quality (ASQ)
This organization mainly provides certifications like Yellow Belt, Green Belt, Black Belt, and Master Black Belt. If we become an ASQ member, we can save some money on the certification cost. They provide training and certifications that meet global standards.
International Association for Six Sigma Certification (IASSC)
This organization is dedicated to growing the Six Sigma Lean community. They do not provide any training or coaching. They only conduct the certification exam for individuals. Black Belt, Green Belt, and Yellow Belt are the certifications provided by IASSC.
Council for Six Sigma Certification (CSSC)
This is an official industry standard to get Six Sigma certification and training. They provide complete Six Sigma knowledge needed for professionals through their courses. They provide all the White Belt, Yellow Belt, Green Belt, Black Belt, and Master Black Belt certifications.
Benefits of Six Sigma Certification
Six Sigma certification is helpful for both individuals and the organization.
Professionals will become key stakeholders to improve the quality of operations.
It is applicable for many fields like aerospace, banking, electronics, financial services, IT, and many more.
They implement industry standards for all the processes.
Establish metrics to minimize potential defects.
A certification in a resume gives better job opportunities.
The certified personnel will get a higher salary.
It enables an individual to be a crucial part of the organization.
A certified individual will be able to conduct a review of the current processes and determine how it impacts performance.
We can ensure that there is no deviation from the mean.
It ensures that the correct measures are implemented throughout the organization.
It enables you to gain managerial positions.
Certification provides a better understanding of industry processes.
Individuals will gain better analytical skills.
A certified professional will increase the organization's revenue.
Conclusion
There is so much importance for Six Sigma certification in the market right now. Make sure that you are properly prepared before taking the certification exam. You can learn all the techniques needed to improve the quality of products and implement them in your organization. You can gain a competitive edge among other employees by getting certified in Six Sigma.The Six Sigma certifications are a continuous improvement. You should be willing to change with the changing market trends, and get certified in different levels to improve your career.