Servicenow Cloud Services - Table of Content
What is Servicenow Cloud Services?
Servicenow cloud helps in enhancing your operational activities to save money on cloud services, maintain hybrid cloud services, and mitigate risk exposure.The cloud is critical in today's globalized business environment and ensures flexibility and consistent user experiences in enterprise applications and service delivery through any device from any destination. The Cloud is now more akin to the web. In today's business world, cloud implementation is mandated.
With businesses implementing multiple-cloud resources, strategic planning was becoming critical.Furthermore, expanding IT infrastructure and on-demand services are giving tough competition to infrastructure cloud strategy. In this case, ServiceNow cloud management promotes qualified cloud strategy for the enterprise in order to satisfy dynamic enterprise cloud needs.
Become a Servicenow Certified professional by learning this HKR Servicenow Training !
How Servicenow ensure better cloud strategies?
With the ServiceNow Cloud Management application, it only can use a single ServiceNow functionality to obtain cloud resources, compile service offerings to a catalog, and maintain the usage of those resources, according to ServiceNow.
The ServiceNow cloud management platform provides businesses with a unified hybrid cloud management framework. To facilitate timely business service and application delivery, the ServiceNow cloud management solution creates a single record with accurate processes for public and private cloud.By exploring and visualizing the whole IT infrastructure and business services, this cloud service solution maximizes cloud operations. The security control over access to services is solely based on role. As a result, better governance and critical infrastructure are ensured. ServiceNow maximizes cloud operations and increases enterprise cloud strategy in this manner.
IT teams can incorporate any third-party cloud Azure, AWS, and VMware into their IT infrastructure, and the ServiceNow platform makes this deployment and integration simple.With accurate techniques and enterprise-level compliance and security policies, the system provides reliability and management of all third-party cloud deployments. The ServiceNow cloud solution provides additional security and accountability to cloud service providers.
ServiceNow offers cloud templates tailored to each cloud provider for efficient management of third-party cloud resources. Amazon Cloud Formation Templates are available on AWS, and Azure Resource Manager is available on Azure.These templates can be derived from existing builds or services of a variety of cloud resources. Using a single ServiceNow dashboard, administrators can easily monitor the overall efficiency and allocation of multiple cloud resources.
In the form of a cloud user portal, the cloud system enables a conglomerate to obtain, maintain, and account for all routine cloud happenings. The cloud management portal offers parameters such as cloud service usage proportion, events, cloud health, resource stack, and so on.
Get Servicenow Certified professional by learning this HKR Servicenow Training In Bangalore !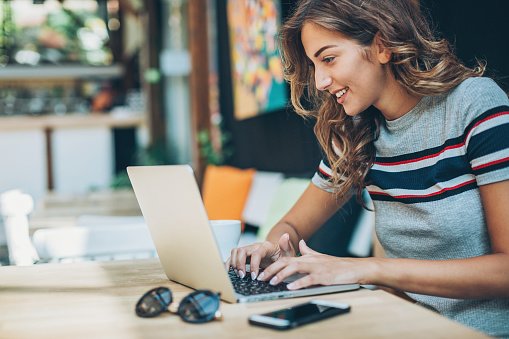 Servicenow Training
Master Your Craft
Lifetime LMS & Faculty Access
24/7 online expert support
Real-world & Project Based Learning
Now we will discuss the key features of servicenow cloud strategies.
Features of servicenow cloud strategies
Easy integrations with cloud providers:
Through The Cloud API, a REST API framework, the ServiceNow platform provides smooth connectivity with cloud management platforms and multiple third-party cloud resources (CAPI). As previously stated, ServiceNow enhances the integrity, compliance, and accuracy of both on-premise and third-party operational activities.
Self service capabilities:
Customized analytics are available through the ServiceNow cloud management user portal based on usage data, service category, cloud provider, data center, and business service. Users can calculate costs and trends based on this data. This unified view enables users to investigate the overall lifecycle of the stack, improve transparency, and control IT costs.The most important aspect of ServiceNow's cloud strategy is that it prevents cloud sprawl. This level of detail improves the business decision-making process.
Better Governance and Transparency:
Integrating multi-cloud resources to business solutions through well-defined processes allows consumers with a bird's-eye view of the overall workflow. The cloud management will provide cloud administrators through each data center resource.To optimize resources, the dashboard allows the user to set resource capability limits for an organization or group. This allows IT to effectively govern the IT infrastructure by monitoring whether or not activities are in line with compliance. Risk factors can be decreased, and IT resources can be used more effectively.
Speedy delivery of services:
If you're trying to migrate comparable or launching a cloud-first strategy, deployments that give developers versatility without sacrificing control over underlying resources will help you get there faster. Handle your cloud service operations from an unified platform for better enterprise resource standardization.
ServiceNow Cloud management includes a robust ITOM platform that lists cloud resource and service issues in the stack health section of the dashboard. Furthermore, users are given a number of tools and procedures to help them troubleshoot and resolve issues with the Discovery Tool.
Benefits of Servicenow Cloud Strategies
It helps in boosting agility, governance:Allow developers to implement and provision cloud resources created from cloud templates on demand.
Reduce manual labor:Use policies to govern deployments and resource operations to automate cloud management.
Provide cloud services more quickly:Bring together all of your cloud data and resources to boost productivity and IT visibility.
Top 30 frequently asked Servicenow Interview Questions !
Conclusion
I hope you got a deep understanding of the servicenow cloud services.It helps in improving the organization's benefits. If you had any doubts please drop the comments below.