SEO Interview Questions
Last updated on Dec Fri, 2022 {' '} 2223
SEO methods help businesses by improving the website rank for potential keywords without spending much money on search engines advertisements and bringing the most valuable traffic. It's called 'organic', 'free', 'natural' results. There are several optimization methods, activities are performed to make sure your website is search engine friendly and ranking for targeted keywords.
In this article, you can go through the set of SEO interview questions most frequently asked in the interview panel. This will help you crack the interview as the topmost industry experts curate these at HKR training.
Most Frequently Asked SEO Interview Questions
Let us have a quick review of the SEO interview questions.
Most Frequently Asked SEO Interview Questions
1. What are the steps involved in implementing SEO?
SEO involves the following steps to follow as per guidelines.
Keyword Research.
Competition Analysis.
Unique content creation.
Implementing on-page changes in the website.
Improving social sharing on major networks.
Acquiring links in natural form to the page.
Analyzing the reports.
2. How SEO is better than other web rank improvement methods?
In SEO, real-time information is available on all modules every time while with other methods the real-time information is not available.
SEO is supportive and has vast support available while other methods don't have this availability support.
SEO is economical and effective while other methods are not always necessary.
Interested in learning SEO Join hkr and Learn more on SEO Training
3. What are the various ways of generating traffic on a website?
Traffic can be enhanced on any website through a number of approaches and few of them are spotlighted below.
By taking part in appropriating SEO campaigns.
Updating the website content with respect to time.
Advertisement postings.
By considering Google Ad words.
Adding new features on the website.
By diverting the traffic from other sites.
4. What are the key elements of getting a good rank on a search engine according to you?
The website ranking depends largely on certain things. Few of them are.
The website design should be simple without any complexity.
The overall time taken for features loading should not be too high.
The website shouldn't have copied content.
There should be relevant keywords with prominent frequency in the content. Also, the content should be search engine friendly.
The website should be free from bugs.
The WebPages should be framed in a sequence manner.
The website must follow all designing and developing algorithms.
5. Can you pay a Search engine to boost your website rank?
Ans No, the search engines will not set a web rank through payments. The search engines have some well-defined algorithms which users can follow and those who do so effectively can achieve good ranks of their websites. Search engines don't charge for boosting a website rank.
6. What is SERP?
SERP is an acronym for Search Engine Results Page. It is the page where you can see all the results while searching for anything on the search engine. It includes PPC listings and organic listings. Listings are available in multiple formats based on the keyword.
7. What is the Panda Update?
Google introduced the Panda update in 2011 for penalizing or devaluing lower quality websites based on low-quality content and reward high-value websites.
Google panda de-ranks or penalizes pages with less amount of useful content and pages which contain the duplicate content.
8. What is the Penguin Update?
Google introduced the penguin updated in 2012 for finding the sites which have spammy backlinks and devalue or penalize. 
Penguin finds the link farms, buying links, blog networks and other black hat link building methods. 
Penguin update has helped Google in finding the websites that are violating Google's guidelines and building backlinks to improve the ranking in SERP.
9. What is the Hummingbird Update?
Hummingbird is the name of the Google search algorithm which helps in searching more about context and less about keywords.
Hummingbird helps Google in better understanding of the intent of the keywords, not just keywords. 
It provides better and improved interpretations.
10. What do you mean by the term BackLink?
The backLink is the process of creating the link of a website on another website with a mutual collaboration between them or by a paid promotion. 
It can divert traffic and can improve website optimization. 
Backlinks are powerful and can generate a lot of users even for a newly introduced website.
11. What is On-site and Off-site SEO?
On-site SEO is the set of rules and protocols that a web owner must apply on the website to get expected outcomes. 
Off-site SEO is all about promoting a website and writing the related content.
12. What are the keyword research tools available in the market?
There are many keyword research tools available in the market, the most popular are tools are as follows.
Google Auto-suggestion.
Google Keyword Planner. 
Uber Suggest.
Bing Keyword Tool.
Keyword.io
WordStream keyword tool.
13. What are the types of Meta Tags in Search Engine Optimization?
There are four types of Meta Tags in Search Engine Optimization.
Description having a limit of around 1200 pixels.
Meta Roots.
Meta Key tags.
Title tags.
14. What is the DA? Explain the importance of DA.
DA is an acronym for Domain Authority. It is a metric developed by the MOZ which ranges between 0 to 100. The higher its value gives the better possibility of ranking. It is used for understanding the quality of websites quickly. It helps in comparing multiple sites and understanding their authority.
15. How to see the list of pages indexed by Google?
 In the search console, you can be able to check the number of website pages google indexed. Another method is to use a search operator in Google to manually check the list of all pages indexed by the search giant.
16. What is an HTML Sitemap?
HTML sitemap is a web page where users are able to access the list of pages in a proper structure, organized in a way that they can understand and navigate the site smoothly.
It is not necessary to create an HTML sitemap if the website has a handful of user-accessing web pages. 
HTML sitemap is particularly useful for a big website.
17. What is an XML Sitemap?
XML stands for Extensible Markup Language. An XML sitemap is intentionally designed only for search engines to track the time of the last modifications performed on them. 
It lists all the webpages and also its frequent updates. 
An XML sitemap is a way for us to ask search engines to crawl and index all our important pages frequently. 
A sitemap is one of the first things search engines search when it finds a website.
18. What is robots.txt?
Robots.txt is a text file which instructs the search engine crawlers about indexing and caching of a webpage, file of a website or directory, domain.
20. What is Guest Posting?
Guest posting is a best link building activity where you will be contacting a relevant and quality website and offer to write for them to get a contextual backlink to your page. Few websites let you have links only on the author biography and few websites let you have link in-body for a small charge.
Guest posting increases the visibility of your website among your targeted customers and potential traffic to your website and improves the authority of your website.
21. What is the significance of Keywords in Search Engine Optimization?
Keywords are the single words which are written in a specific volume in the prime content of a website. The keywords are selected based on what exactly a search engine spider will write on the search bar while looking for what the website has to provide them. They are generally stored by the search engines on their databases and the results are provided based on which website has a relevant match with them.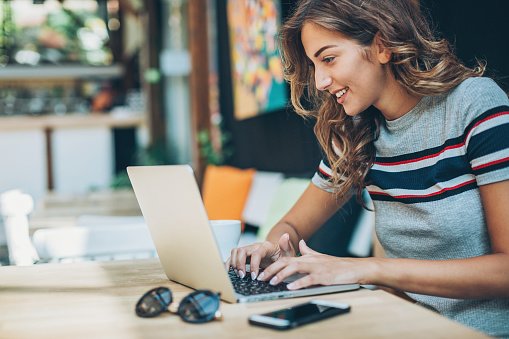 Digital Marketing Certification Training
Master Your Craft
Lifetime LMS & Faculty Access
24/7 online expert support
Real-world & Project Based Learning
22. How to decrease the loading time of the website?
We can decrease loading time by
Optimizing the CSS delivery to reduce HTTP requests.
Using external style sheets.
Compressing the images.
Minifying code.
Enabling the browser caching.
Use CSS sprites to reduce HTTP requests.
Less self- hosted videos.
23. What do you know about the Google Sandbox?
Google Sandbox is basically an unreal location where the information about SEO strategies selected by the website along with the other information is generally stored. The same gets stored temporarily until the website meets the standards imposed by the search engines.
24. Name a few popular SEO tools available in the market?
Google Search Console.
Google Analytics.
Moz.
Ahrefs.
SEMRush.
Screaming Frog.
25. What is a do-follow link?
Do-follow is the default hyperlink. When search engines find a do-follow link, it crawls the page and passes authority which is also called as link juice from one website to another. More do-follow links from high authority sites mean the possibility of better ranking in SERP as a backlink is still an important ranking factor.
26. What is NoFollow Backlink? Give examples of NoFollow Backlinks?
Any link which has the attribute rel="Nofollow" is called a No Follow backlink.
NoFollow backlinks do not pass any PR value, but still helpful for link diversity. 
All public websites like social media sites, business listing sites etc offer NoFollow backlink. 
Example: Facebook, YouTube, Wikipedia etc sites offer these links.
27. Can you explain certain rules which you follow in doing link building?
There are specific rules to be defined for the quality of links. Below are the following factors before submissions.
Quality of Backlink such as PR, PA, DA must be good.
Relevancy of the content between two sites.
Proper usage of Anchor Text.
Avoid site-wide links.
Avoid links from low-quality sites.
28. What are anchor texts? Why is anchor text important to SEO?
Anchor text is the clickable text in a hyperlink. Anchor texts help the user in understanding the page. It holds SEO value if keywords are implemented. 
Anchor text should be natural and diversity is important like branded, long tail, image links, partial and exact matches.
Search engines use anchor text for understanding the context of the page it is linking to. This holds some SEO value in terms of understanding search engines what the page is about.
29. Can social media sites be good enough to be targeted for an SEO approach?
Yes, social media is actually a good option for targeting these websites. The social media platforms have a huge number of users active on them all the time. They can easily be diverted to any website through advertisements. It allows businesses to create an official page where the right information can be conveyed to the users and they can directly be converted into clients.
30. Name the different techniques used in off-page Seo?
Following are the techniques used in Off-Page SEO work:
Blog Post.
Article Post.
Forum Posting.
Yahoo Answer.
Blog Comment.
Directory Submission.
Social Bookmarking.
Press Release Submission.
Deep-link Directory Submission.
Regional Directory Submission.
31. Tell me some of the reports in Google Analytics.
The reports in Google Analytics are as follows.
Mobile performance report.
Traffic acquisition report.
Content efficiency report.
Keyword analysis report.
New vs Returning visitors.
Landing pages report.
Bounce rate vs Exit rate report.
32) What do you mean by SEO?
Ans. It is the most frequently asked question in an SEO interview. SEO or Search Engine Optimization is the process of optimizing a website or improving the quality and quantity of web traffic in organic search results. It is the method of organically increasing the website or web page's visibility on a search engine to rank it higher.
33) What is meant by Search Engine Submission?
Ans. It is a website submission process to the search engines to make it indexed and crawled. In other words, search engine submission is listing a website on the search engines. It makes the search engine aware of the particular website or webpage. You can use different methods of submitting sites to search engines. You can submit a single page at a time using the webmaster tool. Also, you can submit the entire website by submitting the home page to different search engines. The process is also called the "mass submission" of websites.
34) Define 301 Redirect in the context of SEO.
Ans. The method 301 redirect refers to the automatic redirection to a new URL from the old URL. It is helpful in some specific cases, such as-
Modifying a piece of website/page content.

Replacing an old URL to a new one.

Integrating various elements of content.

Content migration from one domain to another.

A permanent or constant redirect from one URL to another URL.
35) What is 302 Redirect?
Ans. The code HTTP 302 indicates URL Found or Moved Temporarily.
36) What is meant by Keyword Density?
Ans. The term keyword density, or frequency, informs how often a keyword appears on a webpage. It is a percentage density of a particular keyword or phrase appearing on a website. The same is compared with the total number of words on a specific page. For example, if a particular keyword appears 4 (four) times within a 100-word text, then the keyword density would be 4%.
37) Define Long-Tail Keywords.
Ans. The long-tail keywords are the more specific key phrases or keywords with more than three words. These keywords make the search results more specific, but they have low search volume. They also hold a higher conversion value because they are more specific.
38) Explain Meta Tags.
Ans. Meta tags are the snippets of code that inform the webpage's content to the search engines. They do not appear on the web page, but they exist between the open and close head tags within the HTML code of a document. The information they share about the webpage with the search engines is called the metadata. Also, they inform the web browsers on how to present the content to the visitors.
39) What do you mean by Keyword Difficulty?
Ans. Keyword difficulty is the metric that describes how difficult it is to rank a specific keyword in Google's search results. The keyword's difficulty depends on many factors, such as content quality, page authority, etc.
40) Define the most common SEO mistakes.
Ans. The following are the most common SEO mistakes.
Lacking quality and freshness in the content

Not containing unique meta descriptions and title

Poor content quality

Keyword stuffing

Repeated Anchor text for all links

Using wrong keywords

Lack of quality backlinks
 We have the perfect professional SEO Tutorial for you. Enroll now!
41) What is meant by Keyword Proximity?
Ans. The term keyword proximity refers to the distance between two keywords within the body of a text on a webpage. It shows how keywords in a phrase are closer to each other in the body of a text.
42) What do you mean by AMP?
Ans. AMP Stands for Accelerated Mobile Pages, an open-source, free-to-use project that allows users to build mobile pages that load instantly. Many publishers use this project to manage the readability and page speed of the pages on mobile devices. It provides a better user experience by providing easy readability to mobile pages and speeding up the load process. Also, any website needs to have a mobile-friendly design. It helps to represent the changes done to the website in the same way on mobile devices.
43) What is meant by NAP in terms of Local SEO?
Ans. NAP refers to Name, Address, and Phone Number that allows search engines to identify the businesses to be displayed. These are displayed when a user does a location-based search regarding a company.
44) Define the reasons for HTTP 404 Errors.
Ans. The error HTTP 404 indicates that the page requested cannot be found, and it is a client-side error. It could occur when you enter the wrong URL or the page has been moved permanently from the website.
45) What do you mean by Bounce Rate?
Ans. Bounce rate refers to the percentage of visitors leaving the website or webpage (landing page) without any activity. In other terms, it is a single-page session divided by all page sessions on a website.
46) Define Inbound Links and Outbound Links.
Ans. Inbound links are the incoming links to your domain from other domains. Outbound links are the outgoing links to another domain from your domain or website.
47) Define SEO Audit.
Ans. SEO Audit is a practice of analyzing the health and well-being of a business's website. It helps to improve the website's health as per the insights it gets. Moreover, SEO audits include many sections, such as on-page, off-page, and technical SEO audits.
48) How is content marketing helpful for SEO?
Ans. For effective SEO, content marketing is very crucial. We can do content in any format, such as blogs, podcasts, videos, infographics, etc. Google needs quality content, giving it scope to optimize for SEO. Without content marketing, SEO is like a body without a soul.
49) What is meant by Event Tracking?
Ans. In SEO, event tracking refers to the monitoring of interactions on a website beyond the page load. It provides data on how the visitors engage with the website, which helps optimize SEO and PPC marketing campaigns to the utmost effect.
50) How effectively can you improve Conversion rates?
Ans. You can improve the conversion rates by testing various elements on the website's landing page. Also, you can experiment with a layout, style, etc., on the landing page to improve the conversion rate.
51) Define Link Popularity.
Ans. Link popularity is related to the off-the-page norm that helps manage content quality and website value. In other words, it refers to the number of incoming links to the given website.
52) What is meant by Canonical Issues?
Ans. Canonical issues most frequently occur when a website or a webpage has many URLs that present similar content. It occurs due to the lack of correct redirects to the website. Further, they can be caused by ecommerce search criteria and by publishing content on different websites.
53) Define Link Audit.
Ans. A link audit is a process of evaluating backlinks pointing to the website.
54) Why are internal links important?
Ans. Internal links are those links of your website that link another page within the website. They help to crawl and rank all the content of the website.
55) What is meant by Cross-linking?
Ans. By using cross-linking, you can link your website with another website.
56) Define TLD.
Ans. TLD refers to the top-level domain, the last portion of an internet or website address. There are many accessible TLDs such as .com., .in, .org, .co, .net, .co.in, and many more.
57) Define Google Suggest or Autocomplete.
Ans. Google Suggest or autocomplete is a feature of the Google search engine that helps users to search their queries quickly. It shows the related results whenever a user enters a query into the search box.
58) What is meant by Social Signals?
Ans. Social Signals are the people interaction metrics with any website or social media platforms such as Facebook, Twitter, Linkedin, etc. These include the following features - likes, shares, upvotes, etc.
59) How can you avoid Google Penalty?
Ans. The following are the best practices to avoid Google Penalty.
Keep the website simple, clean, good-looking, and well-performing.

The website should be both mobile and user-friendly.

Make sure that there is no duplicate (copied) content.

Use intelligent keywords and tags.

Ensure that there are no broken links.
60) How will you decide whether a link is bad or good?
Ans. There are specific criteria to determine a bad connection.
Links coming from an uncertain/unrelated domain

Links coming from a low-authority domain

Pointing to irrelevant context and source

An incoming link from the penalized website.

Links are repetitive

Link coming from over-optimized anchor texts of a website

Links come from websites that Google does not index.

Spam and Paid links
61) Name the keywords you would use for the Google AdWords campaign.
Ans. The following are the various keywords useful in the Google AdWords campaign.
Phrase match keywords

Broad match Keywords

Exact match Keywords
Upcoming Digital Marketing Certification Training Online classes
Batch starts on 6th Oct 2023

Sat & Sun (6 Weeks)

Fast Track

Timings - 08:30 AM IST

Batch starts on 10th Oct 2023

Mon & Tue (5 Days)

Weekday

Timings - 08:30 AM IST

Batch starts on 14th Oct 2023

Mon - Fri (18 Days)

Weekend

Timings - 10:30 AM IST
FAQ's
HKR Trainings is one of the fastest growing online IT Training platforms with good achievements. We provide industry-oriented training skills to students and corporate employees to make them highly skilled and ready to work from day one. Also, we support the learners so they can acquire skills of good quality. Our trainers are also well experienced with many years of real-time industry exposure.
Training the candidates includes a lot of time, effort and money. Even then sometimes the candidates may not reach the expectations of the company. Using this Hire Train Deploy program offered by HKR Trainings, Corporate companies can save a lot of time and money and can get the resources with all the skills they need, to work on the project right from the first day.
At HKR Trainings, we Conduct "Hire, Train and deploy" programs on various trending technologies. However we are experts in Digital Marketing, Python, Data Science, Full stack Java and Full stack Web development
Before we train the candidate we gather your requirements, identify the skills gap of the candidates and start our training to the candidates. We ensure that we train the candidate as per your requirements. We even test them and analyze their skills if they meet your requirements and will be able to work right from day one or not before we deploy them. So there is no question of not being satisfied.
We train the candidates as per your requirements. You are welcome, if you would like the candidate to acquire additional skills during our training process. We are even ready to serve you better by providing the candidate with additional specialized skills even in the future after the deployment.