1. What are the steps involved in implementing SEO?
SEO involves the following steps to follow as per guidelines.
Keyword Research.
Competition Analysis.
Unique content creation.
Implementing on-page changes in the website.
Improving social sharing on major networks.
Acquiring links in natural form to the page.
Analyzing the reports.
2. How SEO is better than other web rank improvement methods?
In SEO, real-time information is available on all modules every time while with other methods the real-time information is not available.
SEO is supportive and has vast support available while other methods don't have this availability support.
SEO is economical and effective while other methods are not always necessary.
3. What are the various ways of generating traffic on a website?
Traffic can be enhanced on any website through a number of approaches and few of them are spotlighted below.
By taking part in appropriating SEO campaigns.
Updating the website content with respect to time.
Advertisement postings.
By considering Google Ad words.
Adding new features on the website.
By diverting the traffic from other sites.
4. What are the key elements of getting a good rank on a search engine according to you?
The website ranking depends largely on certain things. Few of them are.
The website design should be simple without any complexity.
The overall time taken for features loading should not be too high.
The website shouldn't have copied content.
There should be relevant keywords with prominent frequency in the content. Also, the content should be search engine friendly.
The website should be free from bugs.
The WebPages should be framed in a sequence manner.
The website must follow all designing and developing algorithms.
5. Can you pay a Search engine to boost your website rank?
No, the search engines will not set a web rank through payments. The search engines have some well-defined algorithms which users can follow and those who do so effectively can achieve good ranks of their websites. Search engines don't charge for boosting a website rank.
6. What is SERP?
SERP is an acronym for Search Engine Results Page. It is the page where you can see all the results while searching for anything on the search engine. It includes PPC listings and organic listings. Listings are available in multiple formats based on the keyword.
7. What is the Panda Update?
Google introduced the Panda update in 2011 for penalizing or devaluing lower quality websites based on low-quality content and reward high-value websites.
Google panda de-ranks or penalizes pages with less amount of useful content and pages which contain the duplicate content.
8. What is the Penguin Update?
Google introduced the penguin updated in 2012 for finding the sites which have spammy backlinks and devalue or penalize. 
Penguin finds the link farms, buying links, blog networks and other black hat link building methods. 
Penguin update has helped Google in finding the websites that are violating Google's guidelines and building backlinks to improve the ranking in SERP.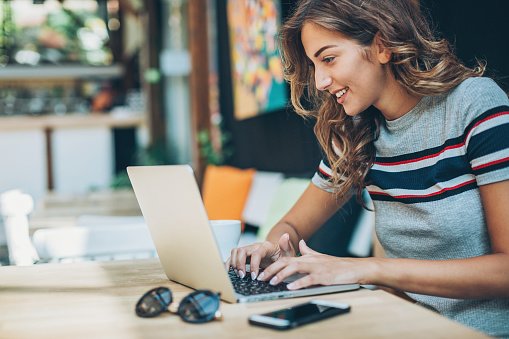 Digital Marketing Certification Training
Master Your Craft
Lifetime LMS & Faculty Access
24/7 online expert support
Real-world & Project Based Learning
9. What is the Hummingbird Update?
Hummingbird is the name of the Google search algorithm which helps in searching more about context and less about keywords.
Hummingbird helps Google in better understanding of the intent of the keywords, not just keywords. 
It provides better and improved interpretations.
10. What do you mean by the term BackLink?
The backLink is the process of creating the link of a website on another website with a mutual collaboration between them or by a paid promotion. 
It can divert traffic and can improve website optimization. 
Backlinks are powerful and can generate a lot of users even for a newly introduced website.
11. What is On-site and Off-site SEO?
On-site SEO is the set of rules and protocols that a web owner must apply on the website to get expected outcomes. 
Off-site SEO is all about promoting a website and writing the related content.
12. What are the keyword research tools available in the market?
There are many keyword research tools available in the market, the most popular are tools are as follows.
Google Auto-suggestion.
Google Keyword Planner. 
Uber Suggest.
Bing Keyword Tool.
Keyword.io
WordStream keyword tool.
13. What are the types of Meta Tags in Search Engine Optimization?
There are four types of Meta Tags in Search Engine Optimization.
Description having a limit of around 1200 pixels.
Meta Roots.
Meta Key tags.
Title tags.
14. What is the DA? Explain the importance of DA.
DA is an acronym for Domain Authority. It is a metric developed by the MOZ which ranges between 0 to 100. The higher its value gives the better possibility of ranking. It is used for understanding the quality of websites quickly. It helps in comparing multiple sites and understanding their authority.
15. How to see the list of pages indexed by Google?
 In the search console, you can be able to check the number of website pages google indexed. Another method is to use a search operator in Google to manually check the list of all pages indexed by the search giant.
16. What is an HTML Sitemap?
HTML sitemap is a web page where users are able to access the list of pages in a proper structure, organized in a way that they can understand and navigate the site smoothly.
It is not necessary to create an HTML sitemap if the website has a handful of user-accessing web pages. 
HTML sitemap is particularly useful for a big website.
17. What is an XML Sitemap?
XML stands for Extensible Markup Language. An XML sitemap is intentionally designed only for search engines to track the time of the last modifications performed on them. 
It lists all the webpages and also its frequent updates. 
An XML sitemap is a way for us to ask search engines to crawl and index all our important pages frequently. 
A sitemap is one of the first things search engines search when it finds a website.
18. What is robots.txt?
Robots.txt is a text file which instructs the search engine crawlers about indexing and caching of a webpage, file of a website or directory, domain.
20. What is Guest Posting?
Guest posting is a best link building activity where you will be contacting a relevant and quality website and offer to write for them to get a contextual backlink to your page. Few websites let you have links only on the author biography and few websites let you have link in-body for a small charge.
Guest posting increases the visibility of your website among your targeted customers and potential traffic to your website and improves the authority of your website.
21. What is the significance of Keywords in Search Engine Optimization?
Keywords are the single words which are written in a specific volume in the prime content of a website. The keywords are selected based on what exactly a search engine spider will write on the search bar while looking for what the website has to provide them. They are generally stored by the search engines on their databases and the results are provided based on which website has a relevant match with them.
22. How to decrease the loading time of the website?
We can decrease loading time by
Optimizing the CSS delivery to reduce HTTP requests.
Using external style sheets.
Compressing the images.
Minifying code.
Enabling the browser caching.
Use CSS sprites to reduce HTTP requests.
Less self- hosted videos.
23. What do you know about the Google Sandbox?
Google Sandbox is basically an unreal location where the information about SEO strategies selected by the website along with the other information is generally stored. The same gets stored temporarily until the website meets the standards imposed by the search engines.
24. Name a few popular SEO tools available in the market?
Google Search Console.
Google Analytics.
Moz.
Ahrefs.
SEMRush.
Screaming Frog.
25. What is a do-follow link?
Do-follow is the default hyperlink. When search engines find a do-follow link, it crawls the page and passes authority which is also called as link juice from one website to another. More do-follow links from high authority sites mean the possibility of better ranking in SERP as a backlink is still an important ranking factor.
Example: Do-follow link Example
26. What is NoFollow Backlink? Give examples of NoFollow Backlinks?
Any link which has the attribute rel="Nofollow" is called a No Follow backlink.
NoFollow backlinks do not pass any PR value, but still helpful for link diversity. 
All public websites like social media sites, business listing sites etc offer NoFollow backlink. 
Example: Facebook, YouTube, Wikipedia etc sites offer these links.
27. Can you explain certain rules which you follow in doing link building?
There are specific rules to be defined for the quality of links. Below are the following factors before submissions.
Quality of Backlink such as PR, PA, DA must be good.
Relevancy of the content between two sites.
Proper usage of Anchor Text.
Avoid site-wide links.
Avoid links from low-quality sites.
28. What are anchor texts? Why is anchor text important to SEO?
Anchor text is the clickable text in a hyperlink. Anchor texts help the user in understanding the page. It holds SEO value if keywords are implemented. 
Anchor text should be natural and diversity is important like branded, long tail, image links, partial and exact matches.
Search engines use anchor text for understanding the context of the page it is linking to. This holds some SEO value in terms of understanding search engines what the page is about.
29. Can social media sites be good enough to be targeted for an SEO approach?
Yes, social media is actually a good option for targeting these websites. The social media platforms have a huge number of users active on them all the time. They can easily be diverted to any website through advertisements. It allows businesses to create an official page where the right information can be conveyed to the users and they can directly be converted into clients.
30. Name the different techniques used in off-page Seo?
Following are the techniques used in Off-Page SEO work:
Blog Post.
Article Post.
Forum Posting.
Yahoo Answer.
Blog Comment.
Directory Submission.
Social Bookmarking.
Press Release Submission.
Deep-link Directory Submission.
Regional Directory Submission.
31. Tell me some of the reports in Google Analytics.
The reports in Google Analytics are as follows.
Mobile performance report.
Traffic acquisition report.
Content efficiency report.
Keyword analysis report.
New vs Returning visitors.
Landing pages report.
Bounce rate vs Exit rate report.
Find our upcoming Digital Marketing Certification Training Online Classes
Batch starts on 29th Sep 2022, Weekday batch

Batch starts on 3rd Oct 2022, Weekday batch

Batch starts on 7th Oct 2022, Fast Track batch