What is Scrum?
Scrum is a well-defined project management methodology that adheres to the Agile manifesto's tenets. Agile is frequently mischaracterized as a framework or method for project management, although this isn't the case. Agile is more of a concept for managing complicated or extremely fluid tasks like product development.
Agile is really all about working on projects in shorter time limits and getting together often as a team to discuss progress and make changes as needed. Agile is an iterative method of project management created to overcome the problem of finishing a project only to discover that you got off track weeks or longer beforehand.
The Scrum team meets at the conclusion of each sprint to assess its results and make any necessary course changes. Scrum also mandates a number of extra meetings during the sprint. These gatherings are known as "ceremonies" or "rituals," and each kind has a specific function.
To gain in-depth knowledge with practical experience, then explore Scrum Training
What is Scrum Workflow?
The meetings, procedures, and resources that teams use in the Scrum technique to deliver products are referred to as the Scrum workflow. Teams are able to deliver the greatest level of quality and maximum utility to all the stakeholders, thanks to these processes.
The Scrum methodology employs sprints, which are brief, predetermined periods of work, to uphold these Agile values. Based on the scope and backlog items, sprints can last longer than the customary two weeks. The sprint is a crucial component of the Scrum workflow. They are said to be "the soul of Scrum, wherein ideas are translated into value," in the official Scrum Guide. Sprints serve as "containers" for all process events and are usually two to four weeks long.
Delivering value in small increments is a fundamental principle of Scrum & Agile project administration in general. It is an iterative procedure where defined steps in the Scrum workflow include both product and workflow reviews.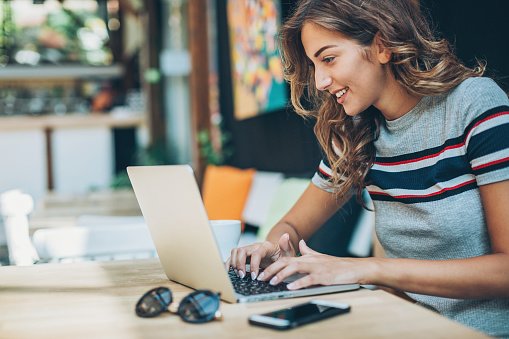 Scrum Master Training
Master Your Craft
Lifetime LMS & Faculty Access
24/7 online expert support
Real-world & Project Based Learning
Roles in the Scrum workflow
The most critical roles involved in the Scrum workflow are as follows:
Product Owner: The user group and the product owner inside this Scrum team collaborate to decide which features should be incorporated in the new product. They lead the team and direct the project's development toward success. They are the champions.
Scrum Master: The team's Scrum Master is in charge of supporting and promoting Scrum. They provide Scrum guidance to employees, product owners, and companies while also looking for ways to improve their methods. A successful scrum master has a thorough understanding of the team's workflow and works with them to improve their openness and delivery efficiency.
Development Team: The cross-functional development teams are capable of delivering product increments. To reduce reliance on the outside party, this team has programmers, testers, designers, etc. Self-organizing scrum team members make sure that each sprint is successfully completed by breaking down the Product Backlog into units of potentially release-ready functionality.
If you want to Explore more about Scrum? then read our updated article - Scrum Tutorial
Scrum Workflow Steps
Creating a Backlog
User stories & design specifications, which constitute the sprint backlog, are created by team members under the direction of a product roadmap. Teams put forth a checklist of capabilities or user stories that they must deliver in the backlog. Owners of the products pick which features go on the backlog.
Release of backlog
Which user stories are included in each backlog release is now decided by the team in consultation with the product owner. A smaller collection of tasks that finally constitute a sprint release are completed with each backlog release. Team members select particular features for every sprint upon finishing this planning and establishing deadlines for each action item.
Sprint work
In a sprint, members of the team finish a number of backlog tasks in a specified amount of time (usually 14-28 days). The agile team creates the product features during this period from a defined sprint backlog.
Sprint or scrum meetings
Additionally, teams hold sprint or Scrum meetings. The team establishes a sprint objective at sprint meetings. They reach an agreement on the backlog items that must be finished for this product iteration. The team will set priorities, make plans, and project how long it will take to finish each task during the sprint.
Routine stand-ups
The daily standup meetings help agile teams monitor their agile process as it moves toward accomplishing sprint objectives. No longer than 15 minutes should be spent on daily standup meetings. Teams can debate solutions to problems at work in stand-up meetings.
Burndown diagram
The team's progress is monitored using a burndown chart. It offers a daily assessment of the amount of work left to complete a specific sprint or release. The slope of the graph (burndown velocity), which shows the average productivity for each day, is established by contrasting the total number of hours worked to the initial project estimation. This graph aids in determining the current rate of labor. The number of user stories for the following Sprint may alter in light of those findings.
Examining
The team shows stakeholders how the product functions as it is being tested. Any required adjustments are guided by feedback from product testing.
Review and preparation for the upcoming sprint
The team then holds a sprint review to reflect on the sprint and determine what they may have done better. During a retrospective, the team focuses on three topics in particular:
What succeeded?
What went wrong, exactly?
What needs to be modified?
Retrospectives have a maximum time limit of 90 minutes. They aid in integrating ongoing changes into our sprint cadence and team. Finally, the velocity of the team is updated, serving as an information radiator to show the project's state and progress. These updates eventually find their way back to the user stories, and the cycle is repeated until the project is finished.
frequently asked Scrum Interview Questions and Answers
Conclusion
Scrum is a practical, easy-to-understand approach. Agility and continual improvement are the main characteristics that set Scrum apart from conventional methods. The project methodology is improved by scrum workflow, which regularly helps the members of the team with the changes and adjustments that need to be made.
It's perfect for challenging projects because it breaks down complex tasks into small user stories. Additionally, the distinct division of roles and scheduled activities guarantee openness and shared ownership all through the development cycle. Quick releases enable users to quickly see progress, which helps to keep the team engaged.
Scrum is a tempting framework to embrace for your company due to its effectiveness in the development of sophisticated hardware and software technologies across a variety of industries and verticals.
Related Articles :