SAP FICO Tutorial - Table of Content
What is SAP FICO?
SAP FICO module is a highly powerful module that covers nearly all business processes experienced in different industries. This module is extensively implemented within SAP and is the preferred design module for both external and internal reporting on accounting processes. The main purpose is the collection and recording of all financial transactions which are displayed by an entity to provide accurate financial statements at the end of the trading period.
With SAP FICO, companies can improve their financial administration. It aims to manage finance perfectly. It will be very hectic, complex, and stressful to use the workforce in financial accounting management. The Sap FI module helps relieve workforce stress by dealing more effectively with a company's financial and accounting needs. It also enables them to examine the company's financial situation on the market in real-time as well. That's why the SAP FI module has become the most popular module implemented successfully across organizations. This can be integrated into other SAP modules such as SAP PP, SAP SD, SAP SCM, SAP MM, etc. SAP FI consultants implements financial accounting and cost accounting through SAP ERP Financials.
Become a SAP FICO Certified professional by learning this HKR SAP FICO Training !
Why are we using SAP FI?
The SAP FI module allows you to manage data related to financial accounting in an international framework of several currencies, languages, and companies. The critical components of the SAP FI module are General ledger, Cash journal, Parallel valuations, Tax accounting, Financial statements, Accrual, Inventory, Master data governance, Accounts receivable and payable, Fixed asset, and Fast close functions.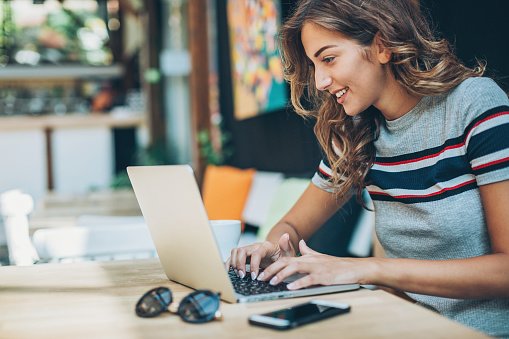 SAP FICO Training
Master Your Craft
Lifetime LMS & Faculty Access
24/7 online expert support
Real-world & Project Based Learning
The SAP FI includes the following subcomponents:
General Ledger
Asset Accounting
Accounts Receivable
Accounts Payable
Banks
Fixed Assets
Funds Management
Travel Management
Legal Consolidation
Shared service center
SAP FI module:
General Ledger: A general ledger includes every detail of a company's transaction. It serves as the main record for keeping all accounting information. General ledger entries include Customer Transactions, Supplier Purchases, and Company Internal Transactions. Some of the common T-codes used for the maintenance of General Ledger accounting are FBCJ, FB50, FB02, F-06, F-07.
Accounts Receivable and Accounts Payable: It contains details like how much amount is paid by the client and how much amount is paid by the company to the provider. This means that the Accounts Payable contains all transactions of the Vendor, and the Accounts Receivable contains all transactions of the client.
Some of the common SAP Accounts Receivable T-codes are FRCA, VD01, FD11, FD10.
Some of the common SAP Accounts Receivable Tables are KNVV, KNA1, BSIW.
Some of the common SAP Accounts Payable T-codes are MK01, MK02, XK01, FCHU.
Some of the common SAP Accounts Payable Tables are LFBK, LFM2, LFA1.
Asset Accounting: Asset Accounting covers all of the company's fixed assets and provides full details of the fixed asset transaction. The Financial Accounting's asset accounting module works in close collaboration with other modules such as SAP Plant Management, SAP MM, EWM, etc.
Some of the common T-codes in Asset Accounting are AUN0, ASEM, AT01, AT03
Banks: Bank Accounting covers all transactions carried out via banks. It consists of balance management, all incoming and outgoing transactions, and the master data of banking transactions. You may create and handle all types of banking transactions with the component Bank Accounting.
Commonly used Bank Accounting module tables are KNBK, BNKA, LFBK
Some of the common T-codes in Bank Accounting are FF_6, FI13, RVND.
Funds Management: The purpose of this module is to manage funds within an organization. It covers all transactions relating to the receipt of funds, expenditures of funds, and future expenditures. It interacts with other modules like General Ledger, SAP Accounts Receivable and Accounts Payable, SAP Material management, etc., for obtaining the details of funds. It assists a company in preparing budget forecasts and using the funds appropriately.
Some of the common T-codes in SAP Funds Management are FMWA, FM5I, FMEQ.
Commonly used SAP Funds Management tables are FMIT, FMIFIIT, and FMFCTR.
Travel Management: The purpose of this module is to manage any business travel costs. It covers all travel requests, their planning, and the expenditures involved in all travel requested. It assists an organization in managing travel expenses effectively by enabling integration with any other SAP modules.
Some of the common T-codes in Travel Management are PR00, TRIP, PR05, PRTS.
Commonly used Travel Management tables are FTPT_PLAN, FTPT_ITEM, PTRV_HEAD, TA22B.
Legal Consolidation: It assists an organization in treating its multiple units as one company; it, therefore, makes it possible to consider all the details as one financial statement for every company in the group. An organization may have a clear understanding of its financial agency as a unique entity.
Commonly used Legal Consolidation module tables are T000K, MCDX, GLT3, FILCP.

SAP CO Module:
Another important SAP module available to an organization is SAP Control (CO). It supports monitoring, optimization, and coordination of all the processes across the organization. SAP CO comprises the management and configuration of master data covering internal orders, cost and benefit centers, and other functional areas and cost elements. SAP CO consists of recording both services provided and production factor consumption by an organization. The primary focus of the SAP control module is planning. It allows you to identify variances by comparing real data with plan data, allowing you to control your organization's business flows.

Integrating SAP CO into financial accounting
SAP CO and SAP FI modules are two different elements within an SAP system. There is a steady flow of data between these components. Data flows related to cost flows to financial accounting control. Simultaneously, the system assigns costs and revenues to various controlling account allocation objects, like business processes, cost centers, projects, or orders.
Become a SAP FICO Certified professional by learning this HKR SAP FICO Training In Delhi !
Major sub-modules of the SAP CO system
The following are the major sub-modules of the SAP CO system:
Product Cost Controlling: It computes the cost of manufacturing a product or providing a service. It lets you compute the price by which you will be able to market it in a profitable way.

Profit Center Accounting: It serves to assess the gains or losses of individual and independent sectors of an organization. These sectors are responsible for their costs as well as their revenues.

Profitability Analysis: Its purpose is to analyze the benefit or loss of an organization according to individual market segments. It provides a basis for decision-making. For example, it helps determine packaging, price, distribution, channel customer, and market segment.

Cost Element Accounting: Cost and revenue accounting gives you an overview of an organization's costs and revenues. Most values automatically move from financial accounting to controlling. The accounting for cost and revenue elements calculates only those costs which have no other expense or only a single expense in the financial accounting.

Activity-based Accounting: It is used for the analysis of business processes related to cross-departments.

Cost Center Accounting: For controlling purposes in your organization, Cost center accounting is used.

Internal Orders: They are used to collect and manage based on the job involved. You can allocate budgets for those jobs that are monitored by the system to make sure they are within the established budgets.
Conclusion:
In this tutorial, we have covered all the basic information related to SAP FICO. I hope you found this information helpful. For more information related to SAP FICO, stay tuned.