Salesforce Tools - Table of Content
Top 30 Salesforce Tools for Productivity
One of the top customer relationship management (CRM) products on the market is Salesforce. Your business may improve accuracy, conversion rates, and revenues with the aid of Salesforce. Although Salesforce is a crucial CRM tool, it also boosts employee productivity.
The amount of time your employees spend on unimportant chores like updating data, synchronizing emails, scheduling, etc. is one of the major barriers to productivity growth. Making the most of your time and being effective is more important than doing a task in the shortest period of time.
A little bit of efficiency is always appreciated, even if your crew is extremely productive. Tools from Salesforce can be useful in this situation. Salesforce has over 300 tools to make you and your business more productive. When these solutions are linked with Salesforce, they may significantlySalesforce Integration Tools for Sales Team improve your employees' productivity and efficiency.
Wish to make a career in the world of salesforce? Start with HKR'S salesforce online training !
Salesforce Integration Tools for Sales Team
Salesforce claims that over two-thirds of the time spent by sales professionals is on non-core activities. Salesforce integration can assist reduce that time and shift the focus entirely to sales by automating administrative and data management duties.
1. Sales Funnel by InsightSquared
A free tool called Sales Funnel by InsightSquared enables managers to monitor the performance of sales representatives by visualizing the complete sales funnel and displaying conversion rates at each stage.

It can also make it simple to determine whether more training might be necessary. The program can automatically import data from Salesforce, and the phases may be tailored to the needs of the enterprise.
2. SMS-Magic
Interaction with potential prospects is essential for sales, but teams finding one other on various platforms to maintain numerous discussions may become tiresome. The inaccuracy likelihood increases when 30 or more apps are used in one day. This issue can be effectively solved with SMS-Magic.
SMS-Magic assists in communicating with leads using whatever platform that the client chooses, including SMS, WhatsApp, Facebook Messenger, and more. With SMS-Magic, you can manage every discussion from a single mailbox. Both automated chats and communication-based marketing campaigns may be set up with bots.
3. Adobe Sign
Salesforce estimates that administrative work takes up 25% of a sales rep's time. Adobe Sign streamlines time-consuming paperwork procedures. Agreements may be created, signed, sent, and filed directly from the Salesforce platform with the help of Adobe Sign. Because the e-signature procedure is automated, it simplifies everything and shortens the sales cycle.
Salesforce and the software communicate back and forth, and Salesforce data is utilized to populate the papers. When the contract is signed, the client's information is automatically entered into Salesforce.
4. Cloudingo
By combining or deleting redundant information and allowing bulk import and updating, Cloudingo aids sales teams in managing their data. Database maintenance is a time-consuming yet important operation. A significant chunk of the cleaning process is automated with the aid of Cloudingo.
5. ZoomInfo
It's critical to periodically update contact information in Salesforce. Therefore, large datasets make the task more difficult and time-consuming. This issue is resolved by ZoomInfo by streamlining the procedure.
A sizable database with verified contact information is included in ZoomInfo. It may automatically update the Salesforce database by checking for differences between its database and that of Salesforce.
Also, businesses may set up alerts to receive notice of new initiatives, personnel changes, and financing possibilities. ZoomInfo is used by more than 13,000 businesses, according to Salesforce, to identify and connect with specific sales prospects.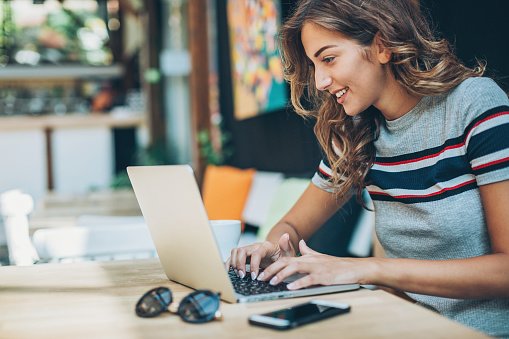 Salesforce Training
Master Your Craft
Lifetime LMS & Faculty Access
24/7 online expert support
Real-world & Project Based Learning
Salesforce Integration Tools for Customer Service Teams
Customer happiness is always one of the most important KPIs (KPIs). The following Salesforce integration technologies aid in improving customer experience and speeding up response times.
1. Progress of Case Status
Waiting may be frustrating, particularly when an issue is being fixed. Customer satisfaction increases with the speed at which issues raised by customers are resolved. A free tool from Salesforce Labs shows how long a ticket has been waiting at each level of the support process.
It can keep track of status changes and show exactly where a ticket is in the workflow. The team then seeks to enhance the pipeline and shorten the time it takes for clients to receive a solution.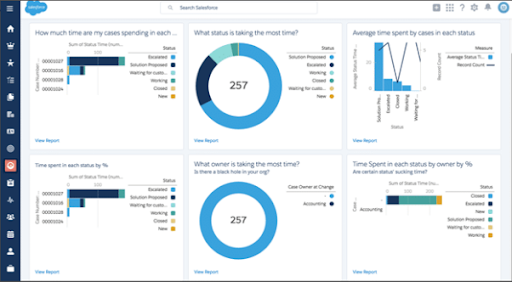 2. Whatfix
When it comes to instructing customer support personnel on how to use Salesforce efficiently, WhatFix is an excellent trainer. By guiding workers through every feature of the platform, Whatfix ensures that they have a better grasp of how to utilize it effectively and to its full potential.
Whatfix offers instructions on how to answer inquiries from customers via email or social media. Moreover, it sends out alerts about new updates and features to keep the team informed about everything that Salesforce has to offer.
3. Social25:
Customer involvement on their favorite social networks is aided through Social25. Because all of the communications are received within the Salesforce platform itself, Social25 allows you to observe and reply to clients without having to navigate between windows.
Employees may easily communicate with clients using Social25 via Facebook Messenger, Kik, WhatsApp, Twitter Direct Message, etc. Moreover, chatbots can improve immediate client engagement.
4. Five9:
Five9 functions as an omnichannel contact center and is a fantastic solution for call management for customer care teams. Customers are sent as quickly as possible to the appropriate agents because of its capacity to automatically prioritize and route calls. Moreover, it has a chat feature that enables agents to message consumers, which lowers the number of calls even more.
Five9 gives agents insight about the consumers so they may offer suggestions in line with it using Salesforce data. The conversation and the data are both handled by the Salesforce platform, saving the agents time from having to look for information.
Get ahead in your career with our Salesforce Tutorial l
5. SurveyMonkey:
Because it makes direct surveys feasible, SurveyMonkey is a crucial tool for increasing customer satisfaction. This technology streamlines and automates the whole surveying procedure. With SurveyMonkey, it is simple to collect consumer feedback and save it in Salesforce. A mobile-friendly design is part of SurveyMonkey's features, and there are ready-made templates that may be used right away.
Also, SurveyMonkey supports Salesforce's data analysis, which speeds up the process of contacting specific consumers.
Salesforce Tools for Email Integration
Email is the most popular method of communication inside a department. By synchronizing inboxes and calendars, Salesforce email integration enables simple scheduling, updates, and customer communication management.
Cirrus Insight:
Email leads and answers to emails may be easily tracked using Cirrus Insight's Salesforce integration of emails and calendars from Outlook, Google, and Office 365. Moreover, it permits data entry into Salesforce without switching between platforms. Time is saved since appointments made through emails are automatically put to the calendar.
Groove:
Another fantastic time-saving native Salesforce tool called Groove allows you to sync Salesforce with Gmail or Office 365. Salesforce records may be updated automatically by Groove from emails and calendars. Emails and calendars both allow you to view Salesforce data.
Groove offers faster data reporting and update times than non-native apps. In-demand businesses like Google are among Groove's more than 50,000 users, according to Salesforce AppExchange.
Salesforce integration tools to increase team productivity

Unlike products that are targeted at a single team, certain Salesforce integration technologies serve to increase efficiency across several teams.

1. Youreka :
When operating in the field, rough internet access and unreliable loading times are possible. By allowing access to surveys, forms, and checklists without an internet connection, Youreka, a Salesforce-native application, offers a perfect answer. It increases the field team's output.
Also, the program includes a number of templates that facilitate and speed up form generation. The papers are immediately updated with the right information by Youreka when the forms are linked to Salesforce fields. When the fieldwork is over, the team may also produce Salesforce reports and keep the data there.
2. Asana:
Asana promotes productivity, prevents data silos, and enables cross-departmental cooperation. This software is used by sales teams to monitor the progress of Salesforce initiatives. With Asana Task, assistance from other departments may be asked. The Salesforce platform itself may be used to create, assign, and evaluate tasks thanks to Asana's connection.

3. Conga Composer:
Repeating the required paperwork takes a lot of time. Document production is possible using Conga Composer, which provides consistency and efficiency while saving time. It enables the production of standard documents including proposals, contracts, work orders, estimates, invoices, etc. Conga Composer automatically fills the papers with data from Salesforce, lowering the likelihood of administrative mistakes.
4. Dataloader.io
Any department may find that importing and exporting data takes a lot of time and leaves a lot of chances for error. Large volumes of data may be imported, exported, and removed quickly with Dataloader.io. This integration tool for Salesforce is open source.
Because the fields in Dataloader.io and Salesforce are automatically mapped to one another, accuracy is guaranteed and time is saved. Direct data transfer is possible between sources like Dropbox and Box. Also, this application supports scheduling, which permits automated data changes.
The following are a few other helpful Salesforce integration solutions that businesses utilize in addition to the ones described above.

5. RapidiOnline:
RapidiOnline is without a doubt the best at integrating Salesforce and Microsoft Dynamics data. Pre-configured templates are implemented by this user-friendly connection tool, which makes it simple to connect Salesforce to Microsoft Dynamics ERP.
RapidiOnline combines Salesforce with several additional ERPs in addition to Microsoft Dynamics ERP. It provides original integrations that are made to order. The majority of businesses will be able to use this tool for their Salesforce integration and locate what they need.
RapidiOnline is distinctive in that it can save and show useful ERP data, such as payment and sales history, a financial overview, open orders, and so on, wherever it is required inside the Salesforce platform.
Data is presented in RapidiOnline in a way that is simple to use with the common Salesforce-related lists. RapidiOnline boosts the value of the data from Microsoft Dynamics ERP in Salesforce and is brimming with pre-built reports and dashboards that are simple to adapt to specific company needs.
6. Dell Boomi:
Salesforce can be integrated with many other systems using the scalable integration platform Dell Boomi. Usually, larger firms or those that are expanding swiftly should choose this technology platform. It is a good alternative for enterprises that need integration with a range of systems and databases due to its capacity to combine many platforms.
Amazon AWS, Google Cloud, Microsoft Dynamics, Oracle Netsuite, and many other services are supported by Dell Boomi. The platform can support intricate structures and systems and is particularly made to take full use of cloud computing.
7. Jitterbit:
Jitterbit caters to the high-end market and provides API connectors to a range of platforms for businesses of all sizes. The solutions are all accessible on the Harmony platform, where customers may evaluate outcomes utilizing an on-premises or hybrid cloud architecture. According to the amount of assistance needed and the number of systems that need to be linked, users can choose between three service tiers.
Jitterbit's primary mission is to support businesses in growing by assisting them in achieving their objectives via problem-solving. Jitterbit fosters organizational growth due to its infinite alternatives and simple integration adaptability. For large, rapidly expanding enterprises that require flexibility, Jitterbit is a good fit.
8. Commercient:
A cloud-based tool called Commercial connects CRM platforms like Salesforce with ERP platforms. Commercient is very flexible and can be tailored to meet specific company needs. It also has a core group of committed developers who are always working on new platform connections. Around 65 systems may be integrated by Commercient with Salesforce or other CRMs.
ETL, coding, or mapping are not necessary for the integration, which lowers expenses. Real-time or predetermined sync times are used for the data. It is possible to add on a number of features, like sales territory setting, specialized reports, industry-specifics, etc. Its product-specific information makes it simple for users to use the best implementation methods.
9. Guru:
Guru, a potent content management system, offers Salesforce users additional benefits. It enables you to organize the sales material and add text to cards, making it easier to find salespeople. Each time a lead, contact, or account page in Salesforce is accessed, a signal is sent indicating the presence of pertinent collateral.
10. Ambition:
Ambition's solutions for sales management software provide comprehensive scorecards and KPI tracking, practical coaching sessions, efficient gamification, and more. Ambition is one of the greatest solutions for firms that utilize several platforms for the collection of crucial business data to curate and provide performance metrics from Salesforce plus third-party systems in a single location.
11. Prezi:
The business platform for Prezi enables Salesforce an unparalleled level of direct connectivity. It is perfect for sales representatives who want to measure prospect clicks, view time, and other metrics to determine the effect of their shared presentations in Salesforce.
12. Drift:
Drift includes forms, lead enrichment, lead capture, hyper-personalized online chat UIs, and direct Salesforce syncing. You may track and gather information from discussions that took place in Salesforce by using Drift.
Drift will be a huge asset to sales teams for businesses with more transactional sales processes. It assists in quickly closing agreements and considerably shortens the length of the sales cycle.
Click here to get frequently asked Salesforce Interview Questions & Answers
13. Quip:
Quip is a set of productivity tools for the web and mobile devices that enables teams of people to collaboratively generate and modify documents and spreadsheets. It is mainly employed in commercial settings.
The primary features of Quip are word processing and spreadsheet capabilities, which are available online, on iOS, and on Android. Moreover, independent chat rooms and a live-updating history of revisions are available. Collaboration is made easier by the ability to highlight certain sections of a document and make comments on them.
14. Clearbit:
With the help of Clearbit for Salesforce, it is simple to enrich prospect data in the CRM by adding contact, social, and business information. Add an email, reload the page, and Clearbit will do the rest directly inside of Salesforce.
Clearbit will provide all the insights you need with the least amount of human work, whether you want to better understand your ideal customer profile, obtain a full perspective of your client list, or reduce the size of your lead form. Drift, Slack, and Gmail are all effortlessly integrated with it as well.
15. Gong:
For analytics, call recording, and coaching, Gong's extensive interface with Salesforce is unrivaled. Existing phone systems and online conferencing platforms may be used to record, collect, analyze, and store talks. The system then provides advice and details on the prospects' level of engagement, the elements that have the greatest influence, etc.
For sales teams that often communicate with prospects across several platforms, Gong is a need.
16. Tenfold:
For both incoming and outgoing conversations, Tenfold enables the viewing of caller data and insights. Tenfold is one of the top platforms for today's fastest-growing businesses because of its click-to-call capability and direct interaction with Salesforce.
17. HelloSign:
Thanks to its automatic notifications and slick connections, HelloSign is a user-friendly e-signature solution that motivates the sales force to update opportunity stages throughout the funnel.
HelloSign is a terrific solution for sales teams to improve pipeline data integrity and speed up the proposal and contract preparation process since it is flexible and reasonably priced.
18. AppExchange:
With over 4,000 ready-to-install solutions that expand the functionality of Salesforce across all sectors and categories, AppExchange is the top cloud marketplace. The professionals on AppExchange have a variety of applications that may be used to address business problems.
Around 4,600 pre-built and programmable software, parts, flow, lighting, and bolt data solutions are available. For assistance with Salesforce installs and integrations, there are close to 2,000 certified experts available.
Wish to make a career in the world of salesforce? Start with HKR'S Salesforce Training in Hyderabad !
Conclusion:
These are some of the top Salesforce reporting tools for increasing team productivity that are currently available. This blog discusses a variety of Salesforce integration technologies, some of which are excellent for large enterprises and others of which are effective for small businesses with few resources.
Related articles:
1. Approval Process In Salesforce

3. Code Coverage in salesforce