Salesforce for Project Management
Last updated on Dec Fri, 2022 5460
Salesforce for Project Management - Table of Content
What is project management?
At the beginning of the desired project, you have a set of tasks that are needed to be done within the given time duration while maintaining certain conditions. Project management includes the documentation of a project, the use of tools and knowledge to better people's lives, and making every job easier. It also includes the development of software that will keep the customer connected with the company, producing wonderful CRM results. For small and medium businesses, budget is a constraint. For them, integrating PSA tools and CRM tools can save effort and money to a great extent.
Become a PMP Certified professional by learning this HKR PMP Training!
What is the best Salesforce project management tool?
Salesforce is one of the most talked about CRM tools available in the vicinity. But when the deal is closed, one cannot use Salesforce software for project management purposes. It is theoretically not impossible as some features are still available for the user. But it is practically impossible as all the options now have limitations added to them. You cannot complete a task at this point; thus, one should go ahead with an integrated Salesforce project management tool. Salesforce PSA software is tailor-made for such purposes.
Why Use Salesforce for Project Management?
A reputed and intuitive software is required to maintain the sanity between all departments under a project. To handle complex project management, one smart and adaptive tool is important. Many companies out there use Salesforce as their project management tool. So, using this tool for a better understanding of all project works, keeping data safe and secured, communicating with all departments, and collaborating with other companies is necessary.
You can always go ahead with using different tools for different tasks. But syncing all data from different tools can be tough. There's a scope of data misplacement, errors, etc. No matter how often you keep syncing all tools, they can repeat the same mistakes. It is always important for you to choose something simpler yet efficient; thus Salesforce for project management fills the blank accurately.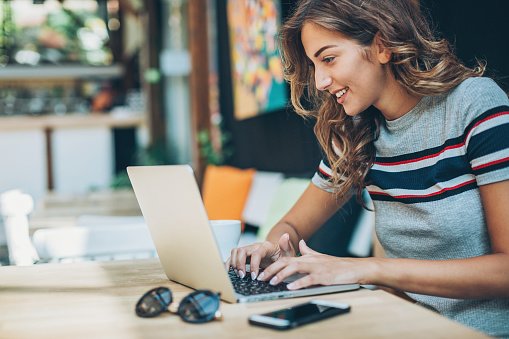 PMP Training
Master Your Craft
Lifetime LMS & Faculty Access
24/7 online expert support
Real-world & Project Based Learning
How To Use Salesforce For Project Management
When clubbed with some third-party tools, Salesforce works as a magnanimous work machine. But before you punch it with other tools, let's dig into what this particular tool has in store for the user. Here are some basic features of this tool that make it a perfect and most important project management tool for users.
Salesforce Tasks: This Salesforce tasks feature is wonderful if you want to maintain sanity within a group. When a project is going on, many tasks must be done. This feature allows you to assign different and individual tasks to every team member of yours. You can set reminders so that everyone can finish their tasks on time. You can keep an eye on their progress and sync data with one another when needed. You can check their progress and their tasks in different view styles.
Chatter:
You cannot finish a job successfully if you do not have good communication in a team. Salesforce allows you to chat with team members, share task reports, solve problems, assign new tasks, share project-related information, etc. Everyone can chat in a common window; or go in separate groups. Everything discussed here is kept in record. Chatter external license is also a feature that enables external stakeholders to give their opinion on different things.
Account Teams:
If a team works together and without any disruption, projects can complete on time. Account teams are a wonderful feature that gives access to people at different levels in a project management tool. Account owners are there who give away access to their employees as per their job roles in the project. This ensures that no one gets too much information and lacks any required information. So everyone can complete their tasks and send reports to their reporting heads on time.
Reports and Dashboards:
This is a necessary and important part of this tool. Reports and dashboards are crucial to keep the project managers informed about current data. Dashboard builders can help them access and organize data as per their requirements. They can customize the dashboard as per their requirements. They can check different sections of the tool, such as scheduled tasks, finished tasks, the project timeline, budget details, etc. Finding the right data on time can help them take necessary steps and make project-friendly decisions.
Use The Salesforce AppExchange
In-house work can lead to more cost and consumption of time. To cut down the budget, one can easily turn towards Salesforce AppExchange. Here, lots of pre-designed features are available for the users. Custom-built solutions are available to be used by the users. This will save some time and upgrade the workflow for sure.
Project Management Apps
Several project management applications are available under this section. The Solutions by type tab shows the project management category available here. Every solution is unique but somehow connected to the Salesforce management app. So, no matter how versatile they are, they are designed to meet all the necessary requirements of fundamental project management. Here are some common features to begin with;
1. Gantt Charts:
This feature offers a clear view of the whole project. Some features like What the scenario is, how much work is done, and what percentage of work is yet to be done can be calculated. The project managers can make data-driven decisions with the help of this feature.
2. Resource Allocation:
This feature shows how resources are allocated within a team. Reallocation of resources can be done with the help of a few buttons so that everything is properly allocated among all the team members. This ensures that the job is done on time and that too effectively.
3. Time Tracker:
Tracking time in a project is very necessary just to make sure that everything is done on time. A project needs to be completed successfully within the given timeframe. You cannot lag behind the given time, and hence, keeping an eye on the timer is important. This feature is necessary when the budget is a constraint and project managers want to finish the project successfully on time.
4. Project Templates:
If your company takes on repetitive projects, it is important to keep your project templates saved for future use. It can save a lot of time of yours, and you can reuse those templates when a similar project creeps in. you can save time here and manage your team well, and can deliver outstanding performances by your team.
Document Generation and E-Signature For Project Management
Document generation when a project is going on is one of the most important tasks. You have to maintain your document and keep everything up-to-date just to ensure that you will not lag when any of your project managers needs the data and information. Document generation and E signature are two of the most important features offered by the Salesforce project management app.
1. Create Project Documents in A Few Clicks:
Different document templates are available on the app, and this will help get the job done easily. All the information and data will automatically get synced with the app within seconds. All information should be documented properly, and that is where this feature comes in handy.
2. Save Time With Automation:
Documents keep generating and compiled in the background when you are handling other project management stuff. Sometimes, this feature also auto-generated emails for signing purposes when a part of the work is done.
3. Supercharge Your Reporting:
Document generators are lifesavers in Salesforce. They can auto-generate reports as per the pattern followed earlier and include all information required for the report. Charts, information about team members, and parts of the chatterbox can be added to this report as per requirements.
4. Streamline Approvals:
A lot of documents and invoices needed to be signed on time. As a project has many heads, it is tough for managers to get the sign done on time, and hence, due to the lack of approval, some tasks get piled up. With the help of this app, the signs will be done within hours, resulting in the quick delivery of a project.
Increase profitability and productivity:
It is important to ensure that every invoice is paid on time. So, the software offers some amazing features to ensure that your profitability and productivity stay healthy over time. The features are; GPS time tracking, Self-driving time tracking, Mobile app, Browser extension, and dashboards and reporting.
Control project success:
Once you have sealed the deal, you are a project manager or owner. Now you need to know what is happening in your project, and here, the dashboards come in handy. You will see how the team is working and what necessary steps should be taken to finish the job on time.
Contract management in Salesforce:
You will get contract templates in the app. You can choose the type of contract required for your project, and you can customize them as per your requirements and scope of work also. Contracts should be done and signed on time, and hence, having some templates handy can be really helpful.
Task management in Salesforce:
Task management is one of the most important features as this ensures that you are going on the right track and your project will finish on time. Task management ensures that every employee is assigned a particular task and finishes the task on time.
Conclusion:
With all these high-end features and wonderful integrations, the PSA software can be helpful in managing the project. A project has different heads, and they require different types of importance. With this software syncing to the project management system, jobs will be done on time. You can successfully finish a lot of projects on time for sure.
Related Blogs:
About Author
As a Senior Writer for HKR Trainings, Sai Manikanth has a great understanding of today's data-driven environment, which includes key aspects such as Business Intelligence and data management. He manages the task of creating great content in the areas of Digital Marketing, Content Management, Project Management & Methodologies, Product Lifecycle Management Tools. Connect with him on LinkedIn and Twitter.
Upcoming PMP Training Online classes
Batch starts on 6th Oct 2023

Sat & Sun (6 Weeks)

Fast Track

Timings - 08:30 AM IST

Batch starts on 10th Oct 2023

Mon & Tue (5 Days)

Weekday

Timings - 08:30 AM IST

Batch starts on 14th Oct 2023

Mon - Fri (18 Days)

Weekend

Timings - 10:30 AM IST
FAQ's
Salesforce has many out-of-the-box features that help to manage and perform project management. Further, developers in Salesforce can take the benefit of the Apex code and other tools to enhance the capabilities.
To manage large scale projects it needs a robust organization with excellent communication. Salesforce makes the project management more efficient and accurate. Many giant companies use Salesforce as a perfect project management tool
The project management team of an organization delivers most typical Salesforce projects which need specialized skills. To become a Salesforce Project Manager, a person needs to be expert in communication skills, project planning, stakeholder management, leadership, confidence, and team player.
A Salesforce project manager is responsible for various tasks to perform such as designing tasks, goals, planning for Salesforce project development, etc. It also includes dealing with clients, costs, timely project deliveries, and meeting objectives.
There are a few key project management pillars that support the overall project management. They are planning, people, process, finish, and post-planning.