Salesforce Developer Roles and Responsibilities
Last updated on Dec Fri, 2022 4586
Salesforce Developer Roles and Responsibilities - Table of Content
What Is Salesforce Developer
The salesforce developer can be considered as a hero because they save the organizations on its own salesforce technology setup. Salesforce developers can be called as a ninja; they always come forward to solve the hurdles faced with salesforce development. It is important that, if any company needs to get complete benefits from their salesforce implementation setup, they just need to hire high-level salesforce experts. So this is the major reason most of the top companies across the world, they are on a constant hunt to find the best salesforce talents. As per the GARTNER report, the demand for Salesforce Developer has increased from 30% to 40% in the last few years. According to Indeed.com job portal, Salesforce developer is one of the highest paid job designations, at an entry level of Salesforce developer expert earns $65,000 and an experienced professional earns more than $100,000. The major industries are booming with Salesforce Developer job profiles, and it is one of the top 5 most wanted job profiles across the world.
Wish to make a career in the world of Salesforce Developer? Start with Salesforce Developer Training !
Who is a Salesforce Developer
A salesforce professional expert is the one, who has an in-depth knowledge on Salesforce and its capabilities. More importantly, salesforce developers no need to work with any organization directly, but they are also responsible to build the Salesforce apps across many PaaS, IaaS, and SaaS platforms. The salesforce development is completely coding and programming applications. The main purpose of Salesforce developer is to create the cloud-based salesforce application with the help of Domain called Force.com.'
Now it's time to know the roles and responsibility of Salesforce developer:
Salesforce Developer ( fresher) Roles and Responsibilities
The primary responsibility is to create and configure the principally customized structures for Salesforce.com tools to help different clients with the usage and visibility of companies' business groups. The salesforce fresher act as a creator in the generation of primary source codes.
The salesforce developer freshers sometimes need to work at administration level to make arrangements for the salesforce business clients which enables the user to access basic business capacities and satisfy adventure destinations, customer determinations, and objectives to keep up the various options to basic CRM model.
They are required to oversee day-to-day activities to help and support the many inward salesforce business projects, and guide the long-haul improvement capacities to make the definite interface with developing the target prerequisites satisfied and to have the option to satisfy the total customer requests along with the appropriate instrument usage.
The salesforce developer –fresher should communicate with project managers, clients, and different engineers to plan on regular endeavor techniques and make sure that constant participation through all the phases of development, testing, and producing the end results.
They should be keeping up a proactive work environment and must be adaptable to encourage a brisk reaction to bring changes in any endeavor details, and also customer business targets. They are responsible to develop approaches to satisfy the target goals perfectively and effectively.
Most important challenging parts are to interface straightforwardly and directly with end clients, business directors and managers and it's important to assess adventure business targets and capacity details, such as client association details, working on customized projects, and correspondences with in-house sales teams. They are also involved in reviewing parts.
The salesforce developer – fresher are required to co-ordinate and work together with various inward offices, for example, administration, advertising, procedures, to make sure that the salesforce cloud internal system needs to be identified with useful and proper execution. So the final end-product will be comprehended and examined.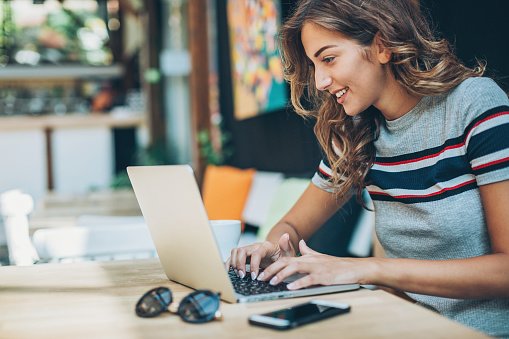 Salesforce Training
Master Your Craft
Lifetime LMS & Faculty Access
24/7 online expert support
Real-world & Project Based Learning
Salesforce Developer ( intermediate) Roles and Responsibilities
Now we will know the roles and responsibility of Salesforce developer intermediate.
The salesforce developer (intermediate) usually leads the testing and execution of various programming advancements they may be included in are coding, designing, upkeep the work, establishing, testing the code, and investigating the code related bugs. They are also involved in overseeing the events and delivering the specialized valuable documentations.
They will work intimately with different business groups, and also they perform various surveys to gather information, able to answer on Complex CRM related tools to guarantee that prescribed application procedures are pursued and to provide the best agreements.
They may be included in exchanging officers with various groups; their tasks must be included in code setup, and mapping the necessary salesforce requirements.
More importantly, they should keep up the client jobs; assure them there are no security breaks in the organization's information hazards.
They are responsible to make specialized plans and various procedures for different organizations, and the IT groups, working on far-reaching location issues and producing effective outcomes.
They are responsible to make arrangements that act intently with extensive business objectives, conducting salesforce designers' workshops for various groups to enhance the point by point comprehensions and recognize any loop holes in the frameworks.
They develop the alternative arrangements inside the salesforce stage to help the salesforce developer (fresher) to know about business capacities, meet the final task targets, and work on customer prerequisites.
Salesforce intermediate developers should manage day by day backing activities and support the salesforce inward case, and direct the long haul improvement activities to guarantee the advanced mission prerequisites.
They should communicate with task directors, clients and various engineers to plan durable procedures, and guarantee cooperation during the time of advancements, testing, and documentation.
They are capable enough to maintain an adaptive and proactive working environment to encourage the co-workers, venture prerequisites, client targets and valuable approaches to meet the mission objectives effortlessly.
Having a better interaction with customers, office administrators, and end-clients. Also involved in investigating the venture goals, and ability necessities including details like user interfaces, connectors, and redid applications.
They provide framework organization for inner and client confronting salesforce conditions, particularly with tweaked applications, security settings, custom articles, and client consents.
They also collaborate with various inward officers, promoting, and task improvements to guarantee that the Salesforce condition underpins and identifying the usefulness and executable requirements.
Get ahead in your career with our salesforce Tutorial
Salesforce Developer (Senior) Roles and Responsibilities
Now we will discuss about the Senior salesforce developer roles and responsibilities:
They are involved in the execution of client salesforce agreements. Extensions they may be included are Customer relationship managements (CRM), service cloud or (call centers), chatter or collaboration cloud, cloud marketing systems, custom cloud applications. They also need to combine the degrees to meet the customer desires.
Closely work with client executives, SMEs (Client topic experts), and data innovative staff to complete the salesforce usage applications and errands.
They will be closely served on the base of Sales and customer services.
Senior Salesforce developer provides ventures for the salesforce administrative staff.
They will possess the solid comprehensive business tasks.
They are responsible to establish the salesforce usage benchmarks.
They will provide advice based on assortments and worries from the client-side executives regarding any extended prerequisites, records and documents, principles and conditions, status of business solicitations, and decide the possibilities related to project, activities and discoveries.
They will be taking responsibility to deliver the results.
Having closer communication with client groups, and App exchange sellers.
They will represent as a senior salesforce developer who impacts the senior level client administrators on any critical matters.
They will be working under general bearing, freely deciding and creating various ways to deal with the arrangements.
Salesforce senior developer demonstrates the salesforce dominance and utilizes the chief achievements to bundle the extra salesforce affirmations as required by an organization from time to time.
They also help the current clients to settle upon administration levels.
They lead the specialized structural sessions, planning and recording of specialized administrative level arrangements that are pipeline with the customer's business destinations.
They will be responsible to provide the direction during the time of assessments and check how it will tend to meet the requirements related to point or snap arrangements, and coding.
Click here to get frequently asked Salesforce interview questions & answers
Conclusion
In this blog, I have tried my best to explain the major roles and responsibilities of Salesforce developers. As I said earlier there is a huge demand created for Salesforce experts. The salesforce developer will work from administrative level to final product release. I hope this blog may help few of you to have the basic knowledge on roles and responsibilities of salesforce developers and you may interact with senior experts across the worldwide.
Related Article :
About Author
Ishan is an IT graduate who has always been passionate about writing and storytelling. He is a tech-savvy and literary fanatic since his college days. Proficient in Data Science, Cloud Computing, and DevOps he is looking forward to spreading his words to the maximum audience to make them feel the adrenaline he feels when he pens down about the technological advancements. Apart from being tech-savvy and writing technical blogs, he is an entertainment writer, a blogger, and a traveler.
Upcoming Salesforce Training Online classes
Batch starts on 6th Oct 2023

Sat & Sun (6 Weeks)

Fast Track

Timings - 08:30 AM IST

Batch starts on 10th Oct 2023

Mon & Tue (5 Days)

Weekday

Timings - 08:30 AM IST

Batch starts on 14th Oct 2023

Mon - Fri (18 Days)

Weekend

Timings - 10:30 AM IST