SailPoint Versions - Table of Content
IdentityIQ 4.0.10 - Cloud cut over of Identity Registry
It was released on June 1, 2018, and it has the following features:
To promote the goal of transferring all IAM systems to the cloud, adjust the configuration such that the authoritative source for all data in the QA environment is obtained from the RDS instance in the cloud.
Want To Get SailPoint Training From Experts? Enroll Now For Free Demo SailPoint Training
IdentityIQ 4.1.0 - Stage RDS, HU-LDAP, CrimsonPrint, FAS Laps
It was released on October 5, 2018, and it has the following features:
Life Cycle management for FAS/GSAS Lapsed Students (IAMPROV-205, IAMPROV-213, IAMPROV-215, IAMPROV-216, IAMPROV-253, IAMPROV-254)
Life Cycle management for DCE Summer Students (IAMPROV-288, IAMPROV-305, IAMPROV-303, IAMPROV-304 )
UNIVAD based CrimonPrint licensing (IAMPROV-62, IAMPROV-329)
Enhanced
When it comes to endpoint target provisioning, the Identity Maintenance Task now respects environmental configurations. (IAMPROV-189)
Recently Termed Employees and Recently Graduated Students have additional LDAP attributes. (IAMPROV-175, IAMPROV-286)
Current LDAP attributes have been updated to support attribute release and consumer data requests better. (IAMPROV-217, IAMPROV-238, IAMPROV-240, IAMPROV-134, IAMPROV-302, IAMPROV-301, IAMPROV-287, IAMPROV-285, IAMPROV-252)
JVM parameters have been updated. (IAMPROV-250)
To avoid mass deprovisioning, restrict regular full AD aggregations to 1000 deleted accounts. (IAMPROV-306)
Bug Fixes
Error handling has been improved. (IAMPROV-139, IAMPROV-298)
IdentityIQ 4.1.2 - Updates to HULDAP Attributes
It was released on July 2, 2018, and it has the following features:
IIQ must establish a new branch of Unified LDAP to enable decommissioning of HU-LDAP servers. Updates to main components are summarised as follows:
Include students who have left in the last 365 days in the Sailpoint view, as well as employees who have left in the last 90 days.
To ensure proper provisioning, upgrade IIQ as required.
Refresh all users of legacy HU-LDAP accounts so that they can create/update records in the unified HLDAP system. (~150k)
To provide data compatible with HU-LDAP, define acceptable views and ACIs for H-LDAP.
Enhanced
Attribute changes are made regularly to meet existing and future needs. (IAMPROV-318, IAMPROV-319, IAMPROV-325, IAMPROV-337, IAMPROV-338, IAMPROV-339, IAMPROV-347, IAMPROV-349, IAMPROV-350, IAMPROV-351, IAMPROV-353, IAMPROV-354)
Bug Fixes
IAMPROV-317, IAMPROV-301, IAMPROV-321, IAMPROV-324, IAMPROV-333, IAMPROV-334, IAMPROV-336, IAMPROV-352, IAMPROV-357, IAMPROV-369, IAMPROV-371
IdentityIQ 4.2.0 - Priority Fixes for HKSAD
It was released on August 15, 2018, and it includes the following features:
To apply 2-factor authentication support to O365 user accounts, add IIQ Entitlement.

Enhanced
Remove the following six attributes from the HKS provisioning plan: division, c, co, company, countryCode, harvardEduADHUID, harvardEduADHUID, harvardEduADHUID, harvardEduADHUID HKS Housekeeping should be turned on. harvardEduStudentStatus not provisioned for Class Participants, modify IIQ Communities to endorse MFA (DUO), harvardEduStudentStatus not provisioned for Class Participants, MFA Required Communities should be updated.

Bug Fixes
Unexpected Notifications - Creating increase in tickets - Concurrent community issue
IIQ HLDAP: Modify Role privacy values
IIQ HLDAP: Incorrect privacy provisioning for EMP and STU
IIQ HLDAP: displayName missing Prefix and Suffix
Known Gaps and Remediation Steps
A new IT role has been created (no built invalidation)> Before incorporating this role, service desk users can manually check for UNIVAD EXO Sharepoint functions.
IIQ can build a disabled UNIVAD account if the task is allocated but no UNIVAD account exists. This work will be added as an update in the future.
If you want to Explore more about Sailpoint? then read our updated article - Sailpoint Tutorial
IdentityIQ 4.3.0 - PublicLDAP provisioning, UnivAD Housekeeping
It was released on September 27, 2018, and it has the following features:
To populate Public LDAP, generate an LDIF from IIQ.
Build a Housekeeping simulation and a report for deleted UNIVAD accounts.
Bug fixes
Right visibility guidelines for viewing those categories of Persons of Interest in the Global Address List.
When provisioning, make a change to an attribute setting STU_BOARD_STATUS = "B"
IdentityIQ 4.4.0 - O365 Password Confirmation & SDM VOIP
It was released on November 7, 2018, and it has the following features:
After authorizing an O365 Email address, an updated message is sent.
Allow the O365 Email Opt entitlement manually.
Students of Dental School now have access to VOIP.
UNIVAD accounts were able to be deprovisioned.
Bug Fix(s)
In the stack upgrade code, a version number was corrected.
IdentityIQ 5.0.0 - IIQ Infrastructure Upgrade
It was released on November 29th, 2018, and has the following features:
An update to the underlying supporting technology is a sub-project of the IIQ Software Major Version Upgrade (6.3p6 to 7.3p1) scheduled for January 2019.
Using an integrated build and release process for the environmental stack
Tomcat has been updated, as well as the MySQL database engine and driver that supports the IIQ registry.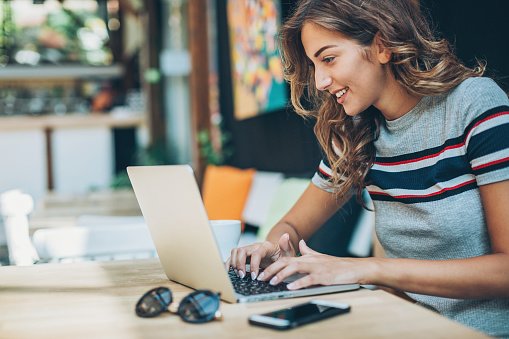 Sailpoint Training
Master Your Craft
Lifetime LMS & Faculty Access
24/7 online expert support
Real-world & Project Based Learning
IdentityIQ 6.1
This version maintains our track record of providing cutting-edge technologies to meet changing consumer needs. Through the configuration of forms and workflow, IdentityIQ 6.1 allows consumers to provide a personalized user interface across access request and provisioning processes without the need for complicated custom coding. With ready-to-deploy connectors, IdentityIQ can now be easily integrated with a range of business and cloud-based applications. Besides, SailPoint has made unique improvements in IdentityIQ 6.1 to assist consumers migrating away from old, obsolete technologies (such as Sun Identity Manager) with new functionality and updates such as:
Simplified Business Process Management:
Due to modern data-driven workflows, the setup of creating/editing identity business processes has been streamlined. It also expands IdentityIQ's use of conditional step execution to streamline process flow.

Enhanced Service Management Integration:
Improves the synchronization of IdentityIQ and utility catalog systems' access request and provisioning procedures.BMC's Service Request Management products and ServiceNow's cloud-based Service Catalog are all supported by this feature.

End-user self-registration:
Simplifies the onboarding of new personalities, including consultants, associates, and clients who are not employees. Following active registration, it offers the option of automating the provisioning of "birthright" access.

Electronic signatures:
Enhances audit controls to meet legal requirements for signing and obtaining compliance-relevant decisions.

New connectors:
Jive, Rally Software, and Tenrox are now included in the growing list of SaaS connectors.
IdentityIQ 6.2 Highlights:
It's the first integration of its kind with AirWatch, Good, and MobileIron mobile device management (MDM) solutions.
The user interface has been redesigned to have a crisp, clean look and feel.
Support for vital IAM processes has been enhanced in terms of scalability.
Improvements to workflow and quick link setup have enhanced the administrative user experience.
Simulated separation-of-duty (SoD) policy
Tablet support for the end-user (iPad)
Aid for STEALTHbits, Cyber-Ark, and Microsoft FIM integration
Epic and GE Centricity connectors have been added to expand healthcare integration.
Frequently asked SailPoint Interview Questions and Answers
IdentityIQ 6.3 Highlights:
New mobile user experience: From a mobile device, users can request entry, reset passwords, and open locked accounts.
Enhanced ServiceNow integration: ServiceNow's front-end service request expertise is combined with IdentityIQ's vital back-end governance and provisioning.
Integration with HP ArcSight: Provides identity background of an ArcSight incident to determine whether the event is harmless or demands intervention, and receives events from ArcSight to take action.
To boost the customer experience, some workflow and functional changes are made, including:
Deep linking was provided to maintain the Identity Management context outside of IdentityIQ.
Streamlined the access request process by including more direction and precision.
For personalities of several positions or tasks, the administration is streamlined.
Regulation and controls have been strengthened by splitting entitlements, enabling you to delegate a position to different accounts on the same application.
Identity IQ 7.1