QlikView vs QlikSense - Table of content
What is QlikView?
QlikView is a powerful BI tool that gives an innovative user experience and helps to convert raw data into meaningful insights. It visually analyzes the relationships among data and can read from different data sources. Further, it provides deep insights into multiple business data and dynamic analytical features. Compared to different traditional BI platforms, QlikView is a unique tool. Its in-memory data processing feature delivers results much faster to its users.
Moreover, it automatically handles the data relationship without the need for developers. Also, we can easily search data across the enterprise directly. It also offers faster development and integration features.
Why is QlikView
Quick view maintains various features which tempt us to use it, the given below are some essential features of Qlik sense.
1. Associative data modeling: Qlik view based on an associative model of in-memory. There is no need for an external IT expert when we can write SQL choose Query, and have a complete idea of our idea.
2. Platform: Qlik view is the only product of windows, but it is optimized generally for multiple processors and 64 bit.
3. Cost-effective: Qlik view is one of the best apps with memory residents, so it becomes highly cost-efficient for our company.
4. Economical: It is very economical based on disk space. Its memory is based on our data size requires for every application.
Interested in learning QlikView ? Click here to learn Advanced QlikView Online Training from our Experts!
What is QlikSense
QlikSense is a business analytics platform and a BI tool that supports multiple ranges of analytics. It is a handy tool for analyzing and visualizing data and helps develop innovative and interactive dashboards and reports. Moreover, it helps in extracting data from different data sources. Both non-technical and technical users can benefit from this tool for better data visualization. It provides effective data visualization.
Further, it has many drag-and-drop features and a wide range of visualizations. It allows users to create powerful and flexible visualizations. It offers different types of visualizations that fit best for different screens. Therefore, it is a handy and popular BI tool.
Why is QlikSense
We can change the information in various technical ways by scripting in the Qlik sense when our QLik sense utilization perspective is analyzing and displaying the data in proper graphical ways. It is considered the right choice. Qlik sense offers the best offer of flexibility for other users, as it can bring out the entire operations independently with the visualization services and analysis. It is supported by machine-guided automated research through the cognitive engine, and it is entirely controversial for the traditional based model. It utilizes an associative model in which customers can explore the giant data labyrinth; it is where the intuitive insights are drawn with the ways and directions. There is a chance for massive data integration from various sources without any problems. It also provides collaborative properties for Users and the ability to design ingenious inferences from data. Qlik sense permits users to share the applications data, centralized hub reports, secure data model sharing, data story exporting, and business flourishment.
Become a Qlik Sense Certified professional by learning this HKR Qlik Sense Training !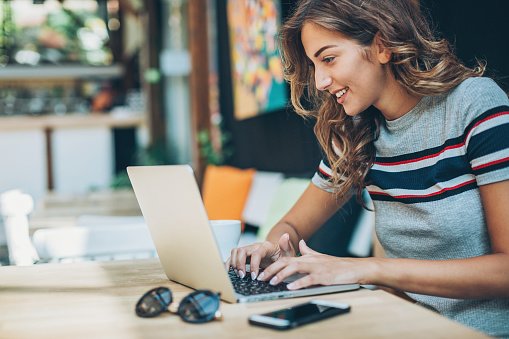 Qlik Sense Training
Master Your Craft
Lifetime LMS & Faculty Access
24/7 online expert support
Real-world & Project Based Learning
Comparison between Qlikview and Qliksense
The given below are some essential differences between QlikView and license.
1. OLAP functionality
Quick view: It offers the ability of online analytical processing for operations performed on the data.
Qliksense: But whereas the license has no facility of OLAP functionality.
2. ETL capability
Qliksense: It provides the abilities like loading, extraction, and transformation.
Qlikview: It offers various capabilities, same as Qliksenses, such as loading, extraction, and change.
3. Self-service visualizations
Qliksense: license maintains various kinds of visualizations which are self-service in nature.
Qlikview: when compared to Qliksense, QlikView doesnt have any such self-service visualizations.
Top 30 frequently asked QlikView Interview Questions!
4. Guided analytics
Qliksense: Qliksense doesn't have any functionalities like guided analytics.
Qlikview: but here, QlikView has various functionalities of the guided analytics.
5. Filter requirements
Qliksense: Qliksense does not need any particular kinds of data filters.
Qlikview: unlike the Qliksense, it requires some specific type of data filters.
6. Data storytelling
Qliksense: Qliksense maintains the unique feature of storytelling.
Qlikview: QlikView has no such kind of quality as storytelling.
7. Modern visualizations
Qliksense: Qliksense is named for its interactive and popular user interfaces. It offers the latest modern visualization methods to display the data with simple utilization functionality like drag and drop.
Qlikview: Compared to the license, QlikView has no popular and latest visualization methods as it maintains only the basic visualizations.
8. Associative indexing engine
Qliksense: Qliksense maintains the robust associative index engine at its best.
Qlikview: just like a Qliksense, it also has the complete associative indexing engine at the core.
9. Mobile support
Qliksense: it provides mobile apps as it has mobile apps and has support from IOS.
Qlikview: same as the Qliksense, it also provides the capabilities of mobile. And it supports the apple mobile safari that has browser support.
Want to know more about QlikView,visit here QlikView Tutorial!
10. Data mining and analytics
Qliksense: data mining and analytics is the license that offers unique capabilities.
Qlikview: QlikView has no features of data mining and analytics capabilities.
11. Advanced analytics and integration
the Qlik aims to offer the best-featured abilities on the integration. The advanced analytics and the best-developed integration are represented in both the tool of the Qlik, namely QlikView and license.
12. Environment of the integrated app development
Qlikview: Qlikview is a kind of Qlik based on development and offers an environment of integrated app development.
Qliksense: Compared to the QlikView, it doesn't maintain the integrated app development environment as it is a centric tool of visualization.
13. Verdict
Qlikview: it is a kind of technical tool, which is traditional. It is used to share the BI, analytic data, and reporting. It is designed on the ground where Qliksense also developed and required to work as the business intelligence tool but vary from each other. It concentrates on the development of applications and is guided on responsiveness and user interactions.
Qliksense: it is considered the platform of modern data exploration; it is designed on the ground where QlikView is also intended. And it needs to work as the tool of business intelligence, but they vary from each other. It is famous for its sheer utilization and simplicity in the market; it is a data exploration tool and the self-service that the customers of any skillset can utilize.
We can't judge perfectly which is the best tool among them; they both are indeed helpful tools as requirements.
14. Architecture
Qlikview: it is one of the best business intelligence tools, and it is an intact architecture that comprises the software framework. It is a compatible application based on windows with the architectures of both x86 and x64. Its architecture includes three essential components, and they are server, publisher, and desktop. Those components are very helpful in implementing, developing, and designing the applications of QlikView. It is also utilized by IT, business developers, end-users, and business analysts. Qliksense architecture Its architecture is also described with the aim its provides for each kind of user.
Qliksense: its architecture is designed to offer the simple, secure, and scalable environment for the users. Its architecture includes various services and components that work to bring out the benefits, user visual analytics, and data management tools. It is flexible and has the scalable system, and it includes multiple nodes in a single site. Its architecture is based on the latest technologies with abilities. Its architecture is made up of various components. The given below are some essential components of Qliksense architecture.
Qlicksense clients
Qlicksense nodes
Qliksense sites
Qliksense storage
Its architecture provides various services, and the following are some essential services of architecture.
Qliksense proxy
Qliksense engine
Qliksense schedule
Qliksensse repository
Qliksense applications
Features of QlikView
The following are the various features of Qlikview:-
It speeds up the data discovery process through advanced research. Also, it uses some custom connectors to connect with multiple data sources.

Qlikview offers a very safe and secure environment to work where it deals with sensitive data.

It allows users to share data visualization and reports through an enterprise server or a cloud.

Qlikview offers the flexibility to create dashboards and process data in their way.

It provides complete control over the data to the users by offering them user-based data discovery.

It is compatible with mobile devices supporting iOS and Android through Qlikview Servers.

It also provides many enterprise platform features that fully support and enhance enterprise performance.

Qlikview is highly cost-effective, and it uses in-memory data storage technology.

It provides consistent reporting through attractive report templates.

Moreover, Qlikview is a highly IT-efficient tool that supports agile development.

Also, it integrates both frontend and backend, which helps developers to work efficiently by making coding easier for custom apps.

It exclusively uses the associative data discovery model.
Features of Qlik Sense
Let us know the various features of Qlik Sense.
Qlik Sense offers innovative data visualizations and analytics that respond to users quickly whenever he makes any selection. These visuals are highly intuitive and interactive.

It uses an associative model for quick data processing.

It offers enterprise-level security for the entire enterprise.

Qlik Sense has an intelligent search feature through which it gives quick results.

It helps with data preparation and integration services. Also, it uses drag-and-drop features that facilitate users with data integration.

Qlik Sense has a self-service capability that helps it simply build an application.

It's easy to use and allows drag-and-drop features to offer easy-to-build apps and prepare and load data quickly.

Further, it offers real-time data analytics, accessible from anywhere and anytime.

It provides a centralized hub to share various apps and reports with other users.

Moreover, Qlik Sense is highly elastic and offers great scalability that helps users to load and analyze large data volumes.

Qlik Sense uses a powerful QIX Engine, a major driving force behind the Qlik Sense.

Also, it has great storytelling capabilities through which it produces smart stories and gives meaningful insights to the data analyst.
Advantages of Qlikview
The following are some essential advantages of the Qlik view.
It is effortless and intuitive to utilize this platform.
The Qlik view provides the latest and meaningful visualizations.
Instant response time without any need of restrictions on our data amount.
It permits us to check through the entire data indirectly or directly as per our requirement.
It gave support for dashboards, analyses, and dynamic applications.
Maintains the speed of data integration from various sources as a single application.
It used us to recognize the trend and data to take the innovative decisions.
Quick view permits us to retrieve and analyze the information from mobile devices.
It helps for a speedy return of investment in a short period of implementation.
Fast development and management change.
End-users self-services of BI.
Disadvantages of Qlikview
We just discussed the advantages of QlikView, as it has advantages; some disadvantages are like the given below.
The accurate time analysis of data proves that it may become ineffective in some times.
There is a problem with the less RAM, as QlikView loads considerable information, but there is a limit for computer RAM sets. It also affects the number of cells and columns in a table, fields, tables, etc.
There are some issues with the development of applications, and it may look complex to develop the applications of end-users. As they require expertise in a technical field, there is a need for a sound knowledge of SQL for scriptwriting and application development. To resolve this problem, organizations are required to appoint expert developers and train their employees.
There is a need for extra purchases. Even if it is affordable, other business intelligence giants such as congos small-scale organizations may feel it as pricy. It needs additional purchases and an excellent price, which makes most organizations shift to the remaining BI tools with low prices.
Qlikviews integration with other tools might be a bit tough, as it varies with various appearances.
The poor new ratings and the demand for sales increase from shareholders organizations, it comes later with the approaches of unprofessionals. The QlikView reputation impacted it and gained the average ratings in the recent survey.
Its customer support is unsatisfactory and inadequate.
Qlikview developed as old in tools, and its interface is provided to the customers. There are no latest functions and new interfaces that offer you the new competitors in QlikView.
Top 50 frequently asked Qlik Sense Interview Questions!
Advantages of Qliksense
The given below are some essential advantages of Qlik sense.
It maintains the ability of self-services.
It has to augment visualizations and the exploration of smart searches.
The model of association.
The collaboration and the central sharing.
The architecture of hybrid multi-cloud.
The interactive analysis.
The reporting and interactive storytelling.
The support of various devices and mobility.
Data integrations of large and small.
The scalability and management of the enterprise.
The security is robust.
The advanced analytics and graphics.
The advisor of Qlik insights.
The on-premise scalability, public and private cloud environment.
Disadvantages of Qliksense
Along with advantages, Qliksense also has some disadvantages; we need to resolve those mistakes every time to release the latest version of Qliksense. The given below are some of the disadvantages of Qlik sense.
It has some problems on the client's side, such as IOS manufacturing, and there is no chance to save IVF files and now.
In some cases, the more space is used than the normal usage during the analysis mode working, the process slowdowns and affects the applications' normal functioning.
The problems with adjusting with screen size and other issues with the desktop objects are reported by the clients, utilizing the Qliksense in mobile devices such as tablets, mobiles, ipads, etc.
Data loading problems in load editor and script have to be encountered, and the issues with the connections of ODBC, data exporting from sheets, debug mode of hands, and many other problems need to be resolved.
In some situations, the software become unresponsive and hangs in the modes like storytelling and script editing. This may become a barrier for the users to gain the excellent experience with the software.
There is no ideal working from the console of Qlik management in some cases, and some commonly reported problems are like
Files with large size cant are imported for the internet explorer through QMC running.
When multiple files need to be executed simultaneously, the execution status hangs, and users need to delete and do it again.
The process of selecting the various users may take a lot of time.
There are limitations for the storytelling as there is no support from some languages like Chinese, Japanese, etc.
There is a problem with the Qlik engine glitches as they include various issues like reloading, improper loading, execution, static data, error messaging connections of ODBC.
Users may face some problems while deleting the folders and unable to read the local files, as the given URL hangs without proper working even the connection of the database are fixed.
Want to know more about Qlik Sense,visit here Qlik Sense Tutorial!
Conclusion:
We go through the essential topics to bring out the variations between the license and QlikView, as everything has its advantages and disadvantages. Qliksense put its total concentration on development and improvement as a tool, spending many of its resources and time. The main aim of these two tools of business intelligence, to offer customers the best and total visualizations of data along with the analytic software and Qlik efforts. Those efforts of the Qlik decrease the variations between the tools of business intelligence to make them the best versions.
Other Related Articles: