Python has an in-built IDE called IDLE which stands for Integrated Development Environment, also called python shell is a great tool for python coders to simplify things in python. It is a lightweight IDE and effortlessly easy to use. Apart from this, a number of options in IDEs are available to make coding fun in python. As we discussed above, an IDE has 3 basic tools. Let us now discuss the use of those 3 tools in python IDE.
Source Editor: This tool handles the code in python.
Automated tools: These help in the building and execution of the python program.
Debugger: This tool helps in finding out the errors and then debugging them.
What Are Essentials of Suitable Python IDE
Work and save the file : After working on a code, the first and foremost essential thing is to save it. If an IDE does not provide this required framework of saving the task easily, it is not a suitable IDE to work on.
Run-time Compilation : As the programmer is doing the work, it is essential part that there should be an embedded run time interface so that the user does not have to switch to another application for running the program. In this case where a programmer has to halt and switch, is not a suitable IDE for work.
Error Support : There should be a proper mechanism in the IDE that can catch the errors while working itself. All the good python IDEs have this feature embedded in them for debugging errors.
Text Highlighting : While writing the code, a suitable IDE should have a mechanism to highlight the important words in the syntax which improves the code readability as well as makes the understanding of the same much more feasible.
Formatting of code : This method provides the programmer with a chance to easily transfer or communicate the intent in his deliverables.
Autocomplete : As the user writes the code, autocomplete feature already predicts what the user will want to write next. This feature makes the coding simpler as well as faster.
These are not the only features that a user should look into an IDE before starting to work on it, but the main key features that should be present in an IDE. Along with these, come a lot more features like testing tools, smart indentation, a language bar, etc.
Become a python Certified professional by learning this HKR Python Training !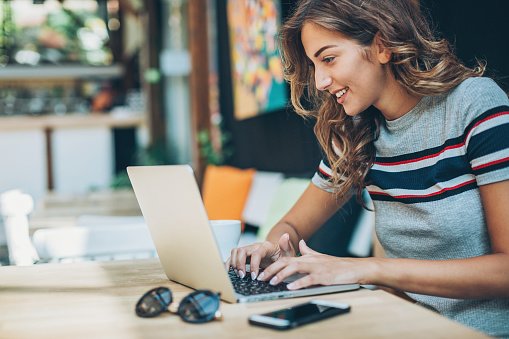 Python Training Certification
Master Your Craft
Lifetime LMS & Faculty Access
24/7 online expert support
Real-world & Project Based Learning
Python Compatible IDEs
ECLIPSE - PyDev :
PyDev is an IDE for python used by most python developers who also have a background in java. Basically, PyDev is an extension of the eclipse to work with python. It has all the abilities which a programmer needs in an IDE such as editing, source coding, compilation, debugging, formatting, etc. to install PyDev in eclipse, it is not a very difficult job.
Below are the easy steps to install PyDev in Eclipse:
Go to Eclipse, and click on 'help'
Then go to Eclipse marketplace
There you will find a search button, search for PyDev there
Press 'install' button
PyDev IDE will start working, in case it doesn't, restart eclipse.
Sublime Text :
Next to PyDev, Sublime is a great code editing platform for python programmers. It contains a number of built-in packages for python which have features embedded such as editing, syntax formatting, etc.
There is a major drawback of using Sublime which is it is not free for a long period of time. If the programmer needs to install some additional extensions, they are chargeable. This IDE is best known for its fast debugging.
PyCharm :
This IDE is generally not used by regular python coders or developers. PyChram is used by high-end professional python developers. You must have heard of JetBrains company which is very popular for its computer software. PyCharm is an amazing development of JetBrains only.
PyCharm comes up with two versions which are:
Professional version: It is a paid version for the python users however it comes with full-fledged support for web development services.
Community version: This is an unpaid version that is used as a regular coding platform for python. It is lightweight in comparison and good for basic development.
Thonny :
This IDE in python is designed with built-in Python-3 features. There is not much hassle with this IDE as the user can simply download thonny, install it, and then can start writing the python code. As we talked about PyCharm that it was designed for professionals, thonny is specially designed for beginners. The interface and thonny platform is so easy to go with that users do not find it much more difficult to work with thonny. Being so simple, it still has all the basic features of a good IDE such as code debugging, syntax highlighting, formatting, etc.
Atom :
Atom is a very similar IDE to Sublime text (discussed in point 2) with features also very similar to Sublime. It was developed by Github and is an open-source editor for python code. The user can install packages according to his need for atom. There are a few popular packages in the atom which are autocomplete-python, flake8, etc. if we compare atom and sublime text, users generally prefer atom over sublime for python code development. It is mostly used for the development of desktop apps using languages such as HTML, CSS, etc
Spyder :
Spyder is not only an IDE for working with python but an open-source platform for complete data science programmers. It is perfectly designed for beginners or programmers who want to hit coding from the scratch. Spyder is not as beautiful as atom IDE to work on, but it is the smoothest IDE as compared to the rest of the IDEs. It consists of in-built libraries such as Numpy, IPython, Scipy, etc. Having been designed extensively, it still has all the features of a great IDE such as code debugging, code completion, syntax highlighting, formatting, etc.
Jupyter Notebook :
This IDE was developed in 2014 from IPython. As the name signifies, this is used especially to create notebooks or notebooks like structured codes. It is famous for its interactive environment as it is not only used as an IDE by the users but also used as a tool for educational purposes. For students/people who have a background in data science or wants to start their projects in data science, Jupyter Notebook is the right choice for you. Along with all the IDE features, it gives its users the benefit of prototyping as well as visualization. It is very easy and simple to use.
GNU/ Emacs :
This is an IDE in python with a wonderful set of in-built features. It is one of the most popular IDEs in the developer community. It is very simple to work with and customizations are very easy. It supports a lot of advanced tasks such as internet surfing, compiling programs along with writing, discussion forums, etc. This IDE is strictly not recommended by beginners in the computer software development domain.
Top 30 frequently asked Python Interview Questions !
Right Python IDE for you
Here are a few tips to choose the right kind of IDE in python for your project:
For beginners, it is not much advised to go for IDEs that need lots of customizations. Hence, they should opt for minimal hassle, and the less it will be, the great.
If you do not work on a single platform for all the tasks and you divide your work by using text editors for documentation, then better opt for code editors.
For professional software developers, it is better to choose an IDE where you can embed a toolset in your existing project work. It is not a good idea to switch to another IDe later after understanding the drawbacks of the previous.
It is important to have a good knowledge of the pros and cons of working on an IDE before choosing an IDE.
Below is a table to understand which IDE is best suitable for which platform:
Free IDE in Python IDE for Windows IDE for mac
PyDev PyDev PyDev
Visual Studio Code Visual Studio Code Visual Studio Code
Spyder PyCharm PyCharm
Thonny Spyder Thonny Spyder Thonny
Text Editor v/s IDE
To start with, let us first understand the basic difference between a text editor and IDEs. A text editor is actually a platform where a user can only write his code. A code editor/IDE is an upgraded version of a text editor embedded with a lot more features. It has features like syntax highlighting which a text editor doesn't have. A user can only write his code in a text editor whereas an IDE highlights the important parts of the code that the user cannot miss to recognize, especially during error checking.
We have already discussed much more features of IDEs in the article above.
If you want to Explore more about Python? then read our updated article - Python Tutorial .
Conclusion
Python is a well-versed language and one of the most common languages in demand nowadays for building applications and softwares. To make this language even more powerful, the use of IDEs is definitely going to make your work easy and profitable. Whether the IDEs are paid or free, they are anyways going to make your work much simpler. The approach a user needs to understand and work on is choosing the right IDE for his work. IDEs can help you cover all the processes from writing the source code to debugging the code. There is no hard and fast rule to only go for traditional IDEs, if one is comfortable with modern IDEs, notepad++ is a great option. The only problem with modern IDEs is they need the installation of lots of plug-ins in them which is a hassle. Hence, make your work easy and your code execution easier with updated python IDEs.
Relatede Article :