What is Project Management?
To understand Project Management better, it is integral to understand what it means by a "Project". A project is a set of interdependent tasks that are to be successfully completed to deliver an output. Also, this project is a time-bound phenomenon that is performed by some individuals who work under a defined scope with the required resources to meet the deadline.
So, Project Management is a practice that is implemented by organizations, no matter how small or big, to complete their projects with the best possible output. The overall process enables teams to focus on what's necessary and make the most out of the resources they have at hand.
The biggest thing that is to be kept in mind about Project Management is that it is different from general management as here there is a specific output that is to be achieved within a definite time, unlike management which is an ongoing process.
Also, there are six Project Management constraints that complete the overall practice:
IMG
1. Scope - Deliverables of the project that are to be considered while making the project.
2. Time - Estimated time required to complete the project and deliver the project in that span is important considering stakeholder satisfaction.
3. Quality - The quality of the project, focuses on the features of the deliverables that are to be delivered.
4. Cost - Estimation of the cost factor of the project including different expenditures like software, equipment, factory, and other overhead charges.
5. Risk - Risks that must be considered and foreseen by the Project Managers at every step.
6. Resources - Resources refer to the human resources and other things like tools or technologies required to complete a project.
Before moving forth in the topic, let's check why it is important to learn Project Manageme
Become a Project Management Certified professional by learning this HKR PMP Training!
Why Learn Project Management
One of the most important things for a business to flourish is Project Management. No matter it's IT, Finance, Marketing, Healthcare, or any other industry, all of them require Project Management to effectively deliver their projects.
Project Management enables teams to understand the basics of the project after collaborating with the stakeholders. Then it helps in impactful communication all across the team and hence prioritizes those tasks. Also, with effective Project Management, they know the scope of the project which not only enables cost and time optimization but also saves a lot of project resources.
After knowing the basics of Project Management, let's understand who should learn it.
Who Should Learn Project Management?
Anyone who wishes to get into this domain of Project Management or wants to be a Project Manager must learn Project Management. It can be extremely beneficial for people with a business management background but can be opted for by anyone who is interested and wants to excel in this field.
This Project Management tutorial is for everyone who wants to understand and learn about Project Management from the basics. It will help them to know what they are signing up for once they become a Project Manager, what their day-to-day work includes, and what challenges they will have to face.
So, the next thing to understand in this tutorial is to understand the way to become a PMP or a Project Management Professional.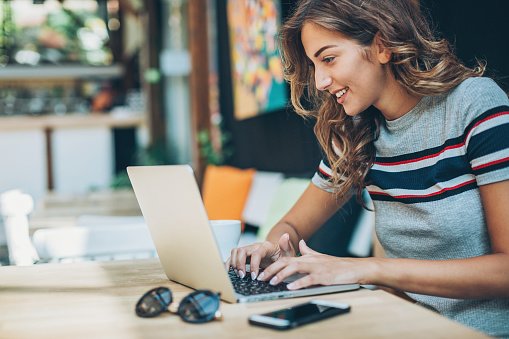 PMP Training
Master Your Craft
Lifetime LMS & Faculty Access
24/7 online expert support
Real-world & Project Based Learning
How to Become a PMP?
Project Managers are professionals who are responsible for taking the project from the first phase to the last phase. They are in charge of overseeing all the Project Management steps from planning, development, and execution, to completion, keeping in mind the project scope and all the project resources.
IMG
To add more value to Project Management, Project Managers can opt for a PMP Certification. That certification will take their career to a new height and will make them recognisable in the market. The demand for PMP-certified professionals is always high and industries prefer to bring in such professionals.
Though there are a lot of things to be kept in mind before you go on to take a PMP certification from the PMI (Project Management Institute), it is worth it. If you are a certified Project Manager you are open to a lot more opportunities and probable to earn a lot more than non-certified Project Managers.
If someone wants to have a PMP certification, there are some criteria that they must fulfill. The two options provided by the PMI for certification eligibility are:
Group A
Graduation Degree - four years or more
Project Management Training of 35 hours or a CAPM® Certification
Experience in leading projects for 36 months
Group B
A high school diploma and an associate degree
Project Management Training of 35 hours or a CAPM® Certification
Experience in leading projects for 60 months
If a professional meets any of the above criteria they can go for the PMP certification.
Moving forth, let's have a look at the Project Management principles.
Become a Project Management Certified professional by learning this HKR PMP Training in Canada!
Project Management Principles
Project Management Principles refer to the basics of Project Management that must be kept in mind from the first phase to the last one. These principles when followed properly guarantee the success of the project. Hence, the project principles mentioned below are of utmost importance for the development and successful delivery of the project.
1. Project with a vision
2. The Key Role of a Project Manager
3. Accountability and Commitment
4. Creating a structure with estimated timelines
5. Have a defined framework
6. Clear Goals and Milestones
7. Measuring Progress and Success
8. Being aware of Risks
After the principles of Project Management, the next integral factor is to have a grasp on the applications of Project Management.
Applications of Project Management
Project Management is a collection of diverse activities. So, when it is about the applications of Project Management it refers to several integral things involved in executing and successfully managing a project. The applications of Project Management can be categorized as under:
1. Team and Timeline Management
There are several teams involved in the process of Project Management. There are developers, testers, content creators, marketers, and many more, so it is important for all of them to have healthy relationships and always be on the same page. So, Project Management makes sure that all the teams are properly synced and that they are updated about each other's progress.
2. Team Organisation
Another thing that Project Management helps in implementing is team organization. It is the responsibility of the Project Manager to be directly involved with all the teams and communicate to them what is important, especially regarding the timelines, project progress, deliverables, and accountabilities. So, because of such proper and timely sync-ups, all the activities are streamlined and an effective project output is achieved.
3. Technology Integration
Now, with technology in every aspect companies have started adopting technical systems to analyze data, synthesize it and sometimes manage the project. Project Management skills can be implemented even more effectively when collaborating with technical advancements. So, it is the work of a Project Manager to understand and have hands-on experience with several digital platforms and various Project Management software.
4. Leadership
Among the extremely important Project Management skills is leadership. A Project Manager must have effective leadership capabilities to lead the team, develop a spirit of teamwork, keep his teams motivated, resolve conflicts, and take charge of unforeseen circumstances.
5. Performance Tracking and Measurement
It is critical in Project Management to understand and learn several performance tracking and measurement techniques to understand what's happening with the project and to always have a data-driven approach. It is crucial to effectively interpret data, make reports, and share insights with the stakeholders and hence it is important to have a grasp over several performance metrics like click-through rates, open rates, etc.
Now that you have a firm grip on several Project Management topics, let's have a look at some of the popular Project Management tools.
Become a Project Management Certified professional by learning this HKR PMP Training in San Francisco!
Project Management Tools
Trello
Trello is a Project Management tool that is famous because of the way it enables its users to visually represent their tasks. It makes it easy for all the parties to understand what their project needs, track different tasks, and what is to be done.
Asana
Asana is a Project Management tool that is used across several types of industries for tracking their work and the progress on different projects. The tool enables the team members to create to-do lists, add or assign deadlines, add remarks, and even enable you to assign specific work to a specific team member.
Basecamp
Basecamp is one of the preferred Project Management tools if a project has several teams and team members and all of them are remotely working. The simple yet effective tool enables people from diverse backgrounds to collaborate effectively and be a part of the process.
Wrike
Wrike is a cloud-based Project Management tool that enables teams of all sizes to effectively plan and manage their project workflow. It enables team members to use customizable dashboards, Gantt charts, and other features for effective resource management and efficient collaboration.
Gantt Chart
Gantt Charts are used in Project Management to effectively plan, schedule, and monitor the project. These charts are used to improve the overall planning and scheduling of the project. There are two sections in the chart - one is the left side which has the list of tasks and the second or the right side has the timeline for each task in the form of bars.
AceProject
AceProject is a web-based Project Management application used to manage tasks, documents, expenses, and other details. It has an easy interface that has a lot of features, amazing filters along with an advanced reporting system.
ProofHub
ProofHub is popular among clients as it has enabled them to work without being bothered about emails, enabling them to have real-time discussions. It is a widely accepted Project Management tool that helps teams in making effective reports using easy-to-use dashboards and multiple layout views.
ClickUp
ClickUp is one of the highest-rated tools because it has all the popular Project Management features that can be used in an extremely simple way. The teams can collaborate easily using this tool, can even create marketing campaigns, and manage development sprints.
WorkZone
WorkZone is a cloud-based Project Management tool that is known for providing automated emailed reports. Also, the tool provides easy project collaboration, document management, resource management, and customizable reporting.
Scoro
Scoro is an end-to-end Project Management software that is used to streamline projects and automate billings. The tool not only shows what teams are currently working on, but it also shows the worth or value of the time being spent. Along with the signature Project Management tool features, Scoro provides a smooth relationship between time and money.
Now that you know about Project Management tools, let's have a look at the life cycle of any project.
Project Life Cycle
Project Life Cycle as the name suggests is the overall life cycle of the project that starts from the first step of initiation and goes up to the closure phase. There are 5 phases in a project life cycle.
IMG
Let's have a look at all those phases one after the other:
1. Initiation
The first and most important step of the project life cycle is initiation. In this step, the scope of the project is defined and whatever resources are required are determined. This process is extremely important for the forthcoming steps and the overall success of the project.
2. Planning
Next in the life cycle comes the planning phase in which a project plan is laid out considering the decided scope. The plan is important to figure out the important constraints of time, cost, and resources.
3. Execution
Once the plan is ready, it is time for its execution. This is when the resources are allocated and meetings begin. With these meetings, the processes required to complete the work are defined and the team begins to move in the direction of project completion.
4. Monitoring and Controlling
Post the execution, begins the work of tracking or monitoring the project for its performance. It is of utmost importance that if you want to deliver a project of the best quality its growth is to be monitored on the grounds of cost, time, and other constraints. Also, the possible risks and problems are to be considered so the preventive measures can be taken on time.
5. Closure
The last phase of the project life-cycle kicks in when the project is ready for delivery. Now, the project is evaluated against the initial plan and checked to see how well it meets the expectations of the stakeholder. Also, the final meetings for team feedback and documentation are done.
Post the project life cycle, the next critical thing to understand are the Project Management methodologies.
[ Related Article: pmp training in Landon ]
Project Management Methodologies
Project Management Methodologies refer to the guiding principles of Project Management. The methods that help Project Managers to perform well in their day-to-day tasks. These help Project Managers direct, manage and control the overall flow of the project effectively and efficiently.
Several different methodologies are followed by different organizations and chosen by Project Managers. Some of the commonly chosen methodologies are:
1. Traditional Methodologies
a. Waterfall Methodology
b. Program Evaluation Review Technique (PERT)
c. Critical Path Method (CPM)
2. PMI Methodology
a. Project Management Book Of Knowledge (PMBOK)
3. Agile Methodologies
a. Agile Methodology
b. Scrum
c. Kanban
d. eXtreme Programming (XP)
e. Adaptive Project Framework (APF)
4. Change Management Methodologies
a. Event Chain Management (ECM)
b. eXtreme Project Management (XPM)
5. Process-Based Methodologies
a. Lean
b. Six Sigma
c. Lean Sigma
6. Others
a. PRINCE2® (Projects in Controlled Environments)
b. PRiSM (PRoject Integrating Sustainability Measures)
Roles and Responsibilities of PMP
One of the most crucial roles in an organization responsible for its growth and success is the role of a Project Manager. So, this not only increases their demand in the market but also increases the skills they must have to fulfill several roles and responsibilities.
IMG
Following are some of the major responsibilities of a Project Manager:
Strategising everything from the first step of planning to the last step of the delivery.
Breaking complex tasks into smaller segments or subtasks so that they can be easily understood by the team.
Making sure that the project dependencies and deliverables are clear with all the project stakeholders.
Communicating well to all the stakeholders what is expected of them and what is the exact agenda of the project.
Managing the project work by the committed deadlines.
Making sure that everyone on the team is working effectively and helping them in case of any issues.
Delegating tasks and responsibilities to the required team members.
Proficiency in using different Project Management tools to manage different project tasks.
Managing the stakeholders and their demands concerning the objective, process, completion due date, schedule planning, and schedule controlling.
Ensuring that the company's interest is in place with the project.
Analyzing the risk and issues in the project or that may appear in the future.
Tracking the progress of the project and keeping the required stakeholders updated about it.
Handling any roadblocks in the project progress.
Always see the bigger picture and understand which team members can be given what responsibilities.
Indulging in regular meetings to sync up with all the project team members.
Documenting all of the necessary details like time and budget when the project is complete.
Maintaining a record of what went well during the project and what did not go well, can be used for future reference.
Ensuring that the project is in line with all the project requirements that were established in the beginning.
Having a Plan B in case anything goes south in the project.
Always ready to take up new challenges and deal with new changes suggested by the client.
Proficiency in multi-tasking and experience in diverse roles.
Conclusion
By now you would have understood all there is to know about Project Management. In this Project Management Tutorial, you began with learning the basics of Project Management and went on to understand the need for Project Management.
Once you knew the relevance of learning Project Management, you checked about who could learn Project Management and finally go for a PMP certification. In that section, you understood the importance of a Project Manager and how important a PMP certification can be for him/ her. Then you checked the principle of Project Management and to have a better grasp of the topic you went on to check the Applications of Project Management.
Being familiar with the applications, you learnt about different Project Management tools and what a Project Management life cycle looks like. Finally, you learnt about the methodologies of Project Management and if someone is a Project Manager what would his roles and responsibilities include.
Related Article :