What Is a Project Management Plan?
A project management plan is a written document that describes how a project will be implemented, monitored, and controlled. It includes a project charter, which is a high-level overview of the project. It also includes a detailed project schedule that specifies which tasks must be completed and when. The project management plan also includes a budget outlining the project's costs. Finally, the project management plan includes a risk management plan that outlines the risks of the project and how they will be mitigated.
The process of planning, carrying out, and monitoring a project to ensure its success is known as project management. A project management plan (PMP) is a document that outlines the steps and tasks required to complete a project from start to finish. A PMP can assist in keeping a project on track and completing all necessary tasks on time.
During the project planning phase, the project management plan should be developed and updated as needed throughout the project.
A project management plan is a necessary tool for keeping a project on track. It should be used to communicate the goals and objectives of the project team and other stakeholders. The project management plan should be used to track progress and identify potential issues as well.
Want to get PMP Training From Experts? Enroll Now to get free demo on PMP Training.
[ Related Article: PMP Training in Landon ]
What are the Components of a Project Management Plan?
A project management plan is comprised of numerous components. At the very least, a project management plan should include a project timeline, budget, and risk management plan. Depending on the scope and complexity of the project, however, the project management plan may also include a communications plan, a quality management plan, and other components.
A project management plan's elements will vary depending on the project and the team in charge of it. However, all project management plans should be tailored to the specific project and include all necessary information to ensure the project is completed on time, on budget, and with high quality.
The components of a project management plan can vary depending on the type and scope of the project, but there are some key elements that are typically included.
These parts are as follows:
Despite the fact that a project plan is a living set of documents that will undoubtedly change throughout the project, a deliberate course must be charted to meet the project objectives.
The project scope statement is one of the most important aspects of a project plan. The rest of the project's strategy is built on top of it.To ensure that everyone involved is on the same page, the project manager finalizes and records all project details in the project scope statement. This statement describes the project's steps and requirements. It is typically used to obtain agreement and buy-in from external project stakeholders.
Timeline
List of stakeholders
Risk management plan
Communications plan
Budget
Each of these components is essential to completing the project on time, within budget, and in accordance with the stated objectives. A well-crafted project management plan can help any project succeed.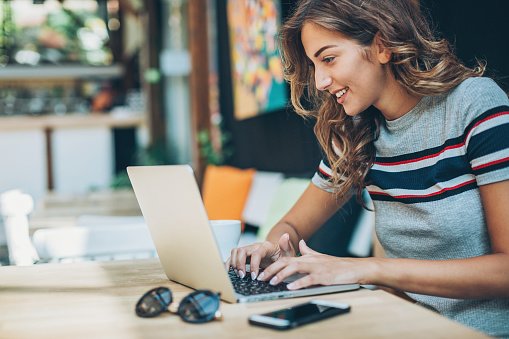 PMP Training
Master Your Craft
Lifetime LMS & Faculty Access
24/7 online expert support
Real-world & Project Based Learning
What is the Importance of Project Management Planning?
The value of project management in corporate organizations cannot be underestimated. When executed properly, it increases the effectiveness of every aspect of the business. Without being distracted by uncontrollable tasks or unmanageable budgets, your team will be able to concentrate on the important work.
Things You Need to Know Before Writing a Project Plan
Every project needs a project plan, which is essential. It outlines the project's goals, objectives, and deliverables and offers a completion date. A strong project plan can make the difference between a successful and unsuccessful project.
When creating a project plan, there are a few things to keep in mind.
First, be upfront with yourself about the scope and timeline of the project.
It is essential to establish goals that you can actually accomplish and to set realistic expectations for your available resources.
Confirm that each project participant is aware of their specific roles and obligations.
Ensure that everyone is aware of their responsibilities and prepared to fulfill them.
Don't forget to account for risks. Every project carries some level of risk, so it's important to plan how to handle it when it does.
Create a timeline for your project.
Make sure your project plan is realistic.
Don't forget to include a budget.
Creating a Project Management Plan
Step 1: Determine the project goal
When constructing anything substantial, laying a solid foundation should be your first priority.
Start by posing a few queries to yourself such as What goal does this project hope to achieve? What does it accomplish?
What effect will it have on the people who matter to you?
And make sure to follow the below mentioned to help you respond to them:
Even though you might have a clear understanding of why you are taking on this project, it is crucial to back it up with facts.
How are things going for your company right now? What is successful? What is wrong?
Are there sufficient resources? What more is required?
Determine the actual current difficulties and fully comprehend it before attempting to change the existing mechanics.
Get feedback from your team by consulting them.
During this phase, meet with someone that might be connected to the project. Discuss with team members who will be working on this project before focusing your efforts.
Identify the participants.
Keep in mind that there are other people to take into account in addition to the Board of Directors and other stakeholders.
Think about your priorities prior to beginning working on your goals. What matters more here? What is postponable?
After addressing the aforementioned concerns, you are prepared to establish clear, as well as measurable objectives.
You have to reply to:
What do you want to accomplish?
How will you evaluate that?
What constitutes success?
Once you have this crucial information in hand, you can use a rough sketch to outline the project's scope.
Step 2: Define the scope
The concrete foundation would be the first stage if your project management plan were the blueprint for constructing a house.
The next step lays out the strategy for how to get things done and how the project appears once it is up and running.
Please answer the following questions before moving on:
What is your spending limit?
How big is the project you're working on?
Which goods do you deliver?
What's the delivery schedule for your products?
Step 3: Create a plan or outline
The next thing you should do is design an outline and action plan based on what you've already learned.
Even though this is still the only prototype, it still serves to finalize easily as it avoids having to go through numerous rounds of edits.
Include the following in the project's outline:
Whys, GoalsBudgets, scopes, and deadlines for deliverables for stakeholders
Also Incorporate a page outlining your research as well. The most important findings should be highlighted, along with information on how those findings changed your project management strategy.
You can distribute your document to your team after you've polished it and added a few branding features.
Step 4: Present this initial concept to your team
You must first finalize your document with your team before getting overly enthusiastic and sending it to all of your stakeholders.
To save time, most of the project managers skip this step, but doing so is a crucial error.
There will be many difficulties when the original plan and the method of doing the work are not in agreement.
This draught plan should ideally be completed by you and your team before being submitted for review.
By doing this, you can be certain that this project will go as seamlessly as you anticipate.
Organize a Project Management Plan launch event to:
Let your team know the specifics of the project, as well as when and what are you expecting from them.
Fix any anomalies that might emerge.
Step 5: Decide on your plan
You're now all set to improve your plan using the suggestions from your team.
You must take your time writing this plan because you will be distributing it to stakeholders.
A section outlining potential problems and your strategy for resolving them should be included.
Despite the fact that they may find it unreasonable, highlighting potential pitfalls will show your stakeholders that you are taking a proactive rather than a reactive approach. Thinking ahead is something that is always admired.
It's a good idea to allocate roles in this stage of the project plan so that stakeholders are aware of how to contact you at each stage.
Step 6: Use a Gantt chart to keep things organized
To make a timeline of deliverables, you can make use of this free Gantt Chart template if you have Excel.
With the help of this practical tracker, you can be sure that all members of your team and the stakeholders are aware of when and what to expect.
So that everyone can see where your project is at the moment, ensure that you have this updated as it develops.
Once you are done with creating your project management plan and using a Gantt chart to create a timeline, you can now communicate it with everyone.
Step 7: Distribute your project management Strategy
Once the plan is prepared to be shared with stakeholders and the rest of your team, you'll be able to respond to the queries and start putting it into practice.
Plot the major turning points, and then explain your plan to get to each one by setting daily, weekly, or monthly goals. You can stay on course by doing this.
All that's left to do is manage your team and the deliverables after that. Simple as pie.
Before using this template once more on the upcoming project, execute a project post mortem.
Step 8: Execute a project post mortem
Just like the launch event, this occurs once the project is finished. The goal of a project post-mortem is to determine the entire process of your project, including any hiccups you encountered.
You should compare your results with your original plan as well.
By giving things some thought, you can almost certainly make sure that your subsequent project won't make the same errors.
You should also highlight the benefits of the project and express gratitude to your team for an excellent job done.
This will enable you to maintain momentum in your subsequent project.
Take notes on everything you learn so that you can later use it to refine your project management strategy.
Project Management Plan Approval
The Project Management Plan (PMP) for the XYZ Project is what this document aims to get approved for. The PMP describes the organization, structure, and processes that will be used in the project management strategy.
A dynamic document, the PMP will be updated as the project moves forward. The project sponsor must, however, approve the initial version of the PMP before work on the project can begin.
After the PMP has been approved, it is the project manager's responsibility to make sure the project is carried out in accordance with the plan. Before altering the plan, the sponsor must give their approval.
PMP is attached to this document for your review. Please send comments and approval by close of business on (date).
Explore PMP Sample Resumes! Download & Edit, Get Noticed by Top Employers! Download Now!
Conclusion
Making a project management plan is the first step in ensuring that your projects are delivered on time and in accordance with organizational and client requirements. The delivery master plan is part of the project plan. Making the effort to create a thorough, realistic plan, sharing it with sponsors and stakeholders, and winning their support are essential steps in project management.
By choosing the best project management software with a large selection of project planning tools, you can organize your projects, simplify project management, improve team collaboration, and quickly increase productivity.
Other Articles :
Components of Project Mangement