What Is a Project Coordinator?
A project manager is an official that works closely with project managers to ensure the project is completed on time, within budget allowances, and by following given guidelines. Project coordinators are responsible for making sure all the pieces of a project come together. They work with all stakeholders to identify their needs and then make sure those needs are met. They also manage communication between teams and ensure that everyone is on the same page.
Become a PMP Certified professional by learning this HKR PMP Training !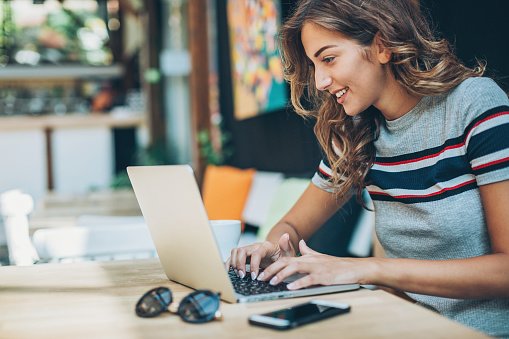 PMP Training
Master Your Craft
Lifetime LMS & Faculty Access
24/7 online expert support
Real-world & Project Based Learning
What Does a Project Coordinator Do?
A project coordinator is a person who manages projects, either in an office or on the job. Project coordinators are responsible for the overall progress of a project, checking that all deadlines and tasks are met. They may also be responsible for managing budgets and keeping track of expenses.
Project coordinators often have strong computer skills and knowledge of software packages like Microsoft Word, Excel orSharePoint. Some positions require experience working with financial management systems like QuickBooks or Xero. Project coordinators should be detail-oriented and organized, with excellent communication skills and the ability to multitask effectively on multiple projects at once.
Roles and Responsibilities of a Project Coordinator
The Roles of a Project Coordinator
Project coordinators are responsible for managing the day-to-day activities of a project. This can include scheduling meetings, reviewing agendas, and making sure that tasks are completed on time. A good project coordinator will have excellent communication skills, excellent interpersonal skills and be able to work well with others.
If you're interested in working in this field, take note of the following requirements:
Excellent communication skills
Excellent interpersonal skills
Ability to work well with others
The Responsibilities of a Project Coordinator
The project coordinator is the person who takes care of the details and keeps everything on track. They are responsible for managing all the daily tasks related to their specific project. The project coordinator must have excellent communication skills and be able to work well with people from all levels of an organization.
The responsibilities of a project coordinator include:
1. Creating an action plan for each phase of the project
2. Identifying and managing dependencies between tasks
3. Managing the project schedule, budget, and resources to ensure that goals are met
4. Ensuring that all decisions made by team members are documented for future reference
5. Ensure the documentation is properly filed, maintained, and made available to people on time
6. Coordinating with other departments such as marketing, engineering, sales and finance to ensure that there are no conflicts between them
7. Overseeing quality assurance tests to ensure that everything works properly before proceeding to the next phase in the process
8. Coordinating with vendors such as suppliers, subcontractors and consultants when necessary
9. Serving as liaison between different projects for external and internal stakeholders
10. Managing multiple projects and stakeholders efficiently, including communication and coordination of tasks
11. Managing the flow of information between different departments and teams to ensure that everyone is on the same page with respect to project status
12. Formulating and implementing strategic plans for all aspects of a project, including resource allocation and timelines
13. Manage multiple projects at once by prioritizing work and delegating tasks
14. Maintain a high level of productivity and focus while working under pressure to meet deadlines
15. Leading and managing a team of project managers or assistants
[ Related Article : pmp training ]
Conclusion
Project coordination is an essential skill that every business needs to have. It's important to have a project coordinator who can help you coordinate all of your projects and make sure that they are completed on time and within budget. The above points should give you a good idea of what skills are needed to become a successful project coordinator, as well as what's expected of a professional project coordinator.
Related Blogs: