Best Professional Courses
Let us know the best professional courses you can pursue to enhance your career exceptionally.
The following are the best IT professional courses to learn:
ServiceNow
Workday
CyberArk
Snowflake
OKTA
Power BI
DevOps
Cybersecurity
Salesforce
Data Science
AWS
ServiceNow
In the best professional courses list, ServiceNow is at the top. It is a popular cloud-based IT automation platform that helps improve a business's operational efficiencies and automates routine IT tasks. Moreover, ServiceNow offers multiple products and services that allow companies to streamline their operations better.
Learning ServiceNow Course can help you enhance your knowledge and skills to become more efficient in your workplace. There are multiple benefits of getting ServiceNow Certification, such as; getting industry recognition, improved productivity, becoming highly skilled and more competitive, and getting paid higher. Also, the demand for ServiceNow experts is growing well in the current market.
Further, learning Service Now will be beneficial if you're working on different workflows and projects. It helps to automate regular tasks and improves your productivity. Also, there is no need to learn coding skills if you perform basic ServiceNow Admin tasks. But to build a career as ServiceNow Developer, you must be familiar with several skills like HTML, CSS, SQL, XML, and similar concepts.
Moreover, ServiceNow Certification skills can help you get multiple job roles such as ServiceNow Admin, ServiceNow Developer, ServiceNow Business Analyst, and many more. The average salary of Service Now experts in India ranges between Rs. 3 lakhs to 20 lakhs per annum.
Become a Servicenow Certified professional by learning this HKR Servicenow Training !
Workday
Another trending and widely used technology is "Workday", among the top professional courses. Workday is a popular enterprise-level application that offers cloud-based solutions and is used across industries. All sizes of businesses, from medium to large scale, can use Workday. It provides complete Finance, HR, Payroll, Planning, Integration, and Spending management solutions.
Many top brands across the globe use Workday in their business operations for multiple purposes. Further, Workday Certification has global recognition that validates an individual's skills, knowledge, experience, and ability to perform well. Acquiring Workday HCM, Workday Financial Management, ERP, etc., skills can benefit Finance, HR, IT, and Business Analysis professionals.
However, learning Workday skills can open the doors to multiple career paths, such as HR Manager, B A, Training & Development Professional, Finance Expert, etc. Among the many in-demand IT skills, Workday is also at the top.
Moreover, Workday Consultant is the popular job role in this domain, and these experts get an average salary between Rs. 4 to 15 lakhs p.a. With the increasing experience level and positions, this salary range can go more and more.
Become a Workday Certified professional by learning this HKR Workday Training !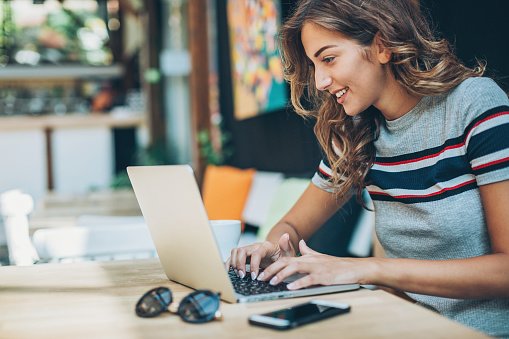 Servicenow Training
Master Your Craft
Lifetime LMS & Faculty Access
24/7 online expert support
Real-world & Project Based Learning
CyberArk
In the world of identity security solutions, CyberArk is a leading service provider. It is a popular IAM tool that offers Privileged Account Security solutions. It is also popular among the best IT professional courses trending in the market. Learning CyberArk skills can benefit your career path by providing multiple choices in IT security.
The popular careers you can grab after you learn CyberArk skills include CyberArk Admin, CyberArk Analyst, CyberArk Engineer, etc. Moreover, experts with CyberArk can earn a salary of Rs. 3.5 to 15 LPA on average. The salary and other perks can differ depending on the organization and work location.
Snowflake
Among the best professional courses, the Snowflake course is another trending one in the market. Snowflake is a popular cloud-based relational database. It helps to build data warehouses based on the cloud infrastructures like AWS, MS Azure, GCP, etc. It is a leading cloud data solutions provider that offers multiple career choices through upskilling.
IT professionals like Data Scientists, Data Analysts, Database Admins, and aspiring Snowflake experts can learn these skills. Snowflake can benefit enterprises on a large scale in cloud-based data warehousing services. Moreover, the possible career options after learning Snowflake Course are Snowflake Developer, Snowflake Data Analyst, and Snowflake Data Engineer.
The salary range that Snowflake experts can earn on average stands between Rs. 4 to 11 lakhs per annum. It can grow further with the changing trends and experience levels.
OKTA
In identity and access management, OKTA is another in-demand technology offering cloud-based identity solutions. It helps to connect employees with an application on any system by managing access to these apps or systems.
By learning the OKTA course, you can become an expert like an OKTA Admin, Okta IAM Consultant, OKTA Developer, etc. Okta is among the leading technologies many brands adopt, offering the best salary package to the experts. It ranges between Rs. 3 to 11 lakhs per annum on average, and it can differ based on the company, location, and job role.
Power BI
To excel in Data Analysis and Data Visualization skills, learning Power BI among the best professional courses is suggested by many industry experts. Among the leading BI tools, Power BI is widely used across industries to get better data visualizations. It helps businesses in making informed decisions through interactive insights into data. Also, it is helpful to analyze large-scale data and share its insights.
The career path for Power BI learners includes Power BI Analyst, Power BI Consultant, Developer & Admin, etc. Further, the salary of Power BI experts ranges between Rs 3.5 to 8 Lakhs per annum based on the job role.
DevOps
Development and operations are vital in delivering quality software in the IT industry. In this regard, DevOps methodology emerged as an innovative platform combining development and processes to deliver software much faster. It includes a set of practices and tools that automate multiple IT operations and development tasks. There is an excellent demand for DevOps experts across the IT industry.
By learning DevOps, you can excel in your career in the IT industry with better opportunities. The career path after learning DevOps include DevOps Engineer, DevOps Architect, Release Manager, DevOps Cloud Engineer, Automation Engineer, etc. The salary of a DevOps Engineer in India ranges between Rs. 3.5 to 13 LPA on average.
Cybersecurity
Security is a major concern for many companies, especially in the IT sector. Today, most companies face cyber attacks that badly impact the company and its crucial data. The ever-increasing security threats have raised the demand for Cyber Security experts greatly. It is one of the most in-demand IT professional courses that offers excellent career progress.
Cyber security protects an organization's systems, network, and sensitive data from digital threats. There are multiple career opportunities available for Cyber Security experts with good skills. Top-level IT certification skills can help you start a promising career as a CS Expert.
Further, you can explore many job profiles like Cyber Security Expert, Ethical Hacker, IS Auditor, IS Analyst, Security Consultant, and more. A Cyber Security Expert's average annual salary ranges upto Rs. 17 LPA.
Salesforce
Another technology on the list of best professional courses is Salesforce. It is a leading cloud-based CRM (Customer Relationship Management) software and application provider with a global presence. Many renowned companies and brands use Salesforce in their business operations and services. It mainly concentrates on e-commerce, sales, operations, marketing, app development, and customer services.
It helps to automate the services and business operations to meet the client's needs and to improve the user experience. Also, it improves overall productivity. Salesforce skills offer multiple careers in the job market with good salary packages.
Learning the Salesforce Course gives you a great career path. It includes profiles like Salesforce Admin, Salesforce Developer, Salesforce Consultant, and more. Moreover, Salesforce-certified experts earn an average annual salary of up to Rs. 10 lakhs.
Data Science
One of the best professional courses to pursue to enhance your career after graduation is "Data Science". There is a great demand for data science professionals in the global job market. Moreover, Data Science is considered the most in-demand job of the 21st Century.
The average Data Science expert salary in India is around Rs. 6.2 LPA. Multiple career opportunities are available in Data Science, such as Data Engineer, Data Scientist, Data Science Manager, etc.
AWS
In the world of Cloud Computing, many leading companies offer specialized cloud computing services to global companies. Cloud computing is a rapidly growing space in IT due to the shift of businesses to digital platforms. Among them, AWS (Amazon Web Services) is one of the leading cloud services providers.
AWS course is one of the in-demand and popular IT professional courses which offers the best cloud computing skills and a better career. The AWS career path consists of multiple job profiles such as AWS Solutions Architect, AWS Developer, AWS Systems Architect, Cloud Security Engineer, etc.
An AWS expert in India with excellent skills can earn an annual salary of upto Rs. 11 LPA with an average salary of Rs 3.5 LPA. It can go upto Rs. 30 LPA, depending on the skills, experience, job location, and company.
Final Words
Those mentioned above are the top professional courses in the IT sector and learning which can give excellent career choices with higher salary packages. Many emerging technologies, such as Blockchain, IoT, AI, Robotics, Project Management, etc., are available today. But the above-discussed are the most in-demand ones and help aspirants to become skilled experts in their respective domains.
Related Articles: