What is Meant by a Product Based Company?
A product-based company is an organization involved in manufacturing various products that may or may not be related to software. Companies involved in producing various products may introduce only those products in the market which have good value and can satisfy numerous customers. However, choosing the right product for the right use is important. Many people wisely think while selecting the right product. But it all depends on the quality of the product. Without good quality, no product will be saleable in the market.
For example, when you go to a shopping complex to purchase any household item, you will thoroughly check the quality and price and compare it with similar products. Among them, you will choose the right product that matches your interest, design, and budget.
Based on the season and changing trends, companies try to offer various products. For this, many brands also advertise their products and services to the customers' attention.
Why do you want to Work in a Product-Based Company?
Here, it would help if you were clear with your thoughts and vision before joining a product-based company. You must know the work culture, professional growth, and future scope of product-based companies. However, there are some professional benefits to working with a product-based company.
Generally, product-based companies have a growth-oriented work culture with growing sales.
These companies mainly focus on developing and delivering the best products for the global market, which creates a great difference.
Unlike other companies, they offer you multiple opportunities for growth and development with innovation.
These companies offer ample space that enhances curiosity and provides employees with an exclusive area to advance their skills.
In these companies, you are developing end-user products that allow users to use this product in their business operations.
Now, let us know about the top product-based companies in India.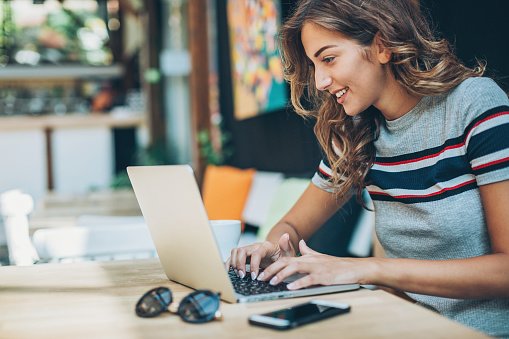 Java Certification Training
Master Your Craft
Lifetime LMS & Faculty Access
24/7 online expert support
Real-world & Project Based Learning
Top Product-Based Companies in India
Multiple product-based companies in India offer a variety of products to customers across the world. Here is the list of top product-based companies in India.
Microsoft
It is one of India's best product-based companies, founded in 1975 with its headquarters in Redmond, Washington, USA. Bill Henry Gates and Paul Allen founded it as an MNC that produces consumer electronics, software products, and related services. In India, it currently employs over 8000 people at offices in different locations like Hyderabad, Mumbai, Chennai, Kolkata, Bengaluru, Ahmedabad, etc.
Microsoft offers many cutting software products that are essentially used by every business entity. These products include Microsoft Windows, MS Office Package, and MS Edge Web Browser. They add more value to the business operations. Many freshers dream of starting their career in such a big MNC company that can offer multiple career opportunities.
Alphabet
Alphabet is one of the best product-based companies in India, and it is the parent Incorporation of the IT giant Google. Google was founded in 1998 by two engineers, Larry Page and Sergey Brin, and its HQs in Mountain View, California, USA.
This tech-based MNC company mainly focuses on developing cloud computing products (GCP), search engine technology, digital advertising (G Ads), AI, consumer electronics, and many more. Moreover, Google offers its users multiple products, like Gmail, Google Docs, Google Maps, Google Calendar, Google Translate, Google Chat, GoogleSheets, Google Slides, Google Drive, Google Lens, and Google Meet.
Google has multiple offices in India within the cities like Kolkata, Hyderabad, Pune, Chennai, Mumbai, Bengaluru, Kochi, etc.
Amazon
Another top product-based company in India is Amazon, which offers various on-demand cloud computing services. Jeff Bezos founded it in Bellevue, but now its HQs are in Seattle, Washington.
After Alphabet, Microsoft, Meta, and Apple, Amazon is the leading product-based company in the world. It offers multiple products and services across the globe to multiple clients. Initially, it started as an online book-selling company and slowly grew to a giant MNC that helps fulfill many peoples' daily needs.
Further, Amazon offers a variety of products and services such as Amazon Web Services, Amazon Prime (Ecommerce & OTT Platform), Amazon Kindle, Fire Tv, Echo, etc. It has offices in India in different locations, such as Mumbai, Gurgaon, Hyderabad, Chennai, Bengaluru, and Pune. Also, it offers multiple career opportunities to youngsters in India in tech and non-tech fields with good salary packages.
Intelv
Among the top product-based companies in India, Intel is another best company that offers multiple products and services. Intel is a leading semiconductor chip producer worldwide and develops microprocessors in computer systems. It also supplies microprocessors to the world's leading computer and laptop producers, such as Lenovo, Dell, and HP.
Further, Intel's top products include graphics chips, semiconductor chips, processors, motherboard chipsets, etc. Major offices in India include Bengaluru (Silicon Valley) and Hyderabad.
Salesforce
Another top product-based company in India is Salesforce, a leading CRM software producer. Salesforce is a leading customer management service provider-based cloud platform. It was founded in 1999, and its headquarters are in California, USA. Moreover, Salesforce provides various applications and services related to app development, sales, marketing automation, analytics, etc.
It offers products like sales cloud, service cloud, and commerce cloud. It has offices in Hyderabad, Gurgaon, Bengaluru, and Mumbai.
IBM
IBM, or International Business Machines, is a leading product-based company established in the 1880s that offers multiple software products and services. It has many offices in India, like Chennai, Bengaluru, Ahmedabad, Kolkata, Mumbai, Delhi, Hyderabad, etc.
SAP
SAP is the full form of Systems, Applications, & Products in Data Processing and is also one of India's leading product-based companies. It is an award-winning German MNC company and a leading producer of ERP software. Many top companies in India use SAP software services, such as Tata Steel, GAIL, Tata Motors, BPCL, BHEL, M&M, Bajaj Auto, and more.
It has offices in India in multiple cities like Mumbai, Hyderabad, Bengaluru, Pune, Gurugram, etc.
META
Among the best product-based companies in India, the leading social media platform Facebook turned Meta is HQs in California. Mark Zuckerberg founded this company, and it offers services in many nations. It is one of the leading social networking sites and is mostly used worldwide. There are approx. 3 billion active users of this leading social platform globally.
McAfee
It is one of the top product-based companies in India and a leading cyber security solutions provider. McAfee was founded in 1987, and its HQs are in Santa Clara, California. It provides the leading software security products that protect from malware and provides internet security. In India, it has offices in Bengaluru and Mumbai.
Cisco
It is also one of India's leading product-based companies, founded in 1984 in California. Cisco is a leading MNC company producing electronics like Switches and Routers, mostly used in computers and networking. Also, it is a producer of Cyber Security solutions. Moreover, Cisco has multiple offices in India in different cities, such as Bengaluru, Kolkata, Mumbai, Chennai, Hyderabad, and Gurgaon.
Apart from these, many other leading product-based companies in India, such as Informatica, HP, Adobe, Flipkart, Uber, PayPal, VMWare, etc. They provide the best products leading the world and serve customers' various needs.
Conclusion
So, these are the top product-based companies in India. They offer multiple products and services to many users and clients in India and globally. Getting jobs in these companies is highly competitive, and they offer lucrative salary packages too. But having excellent skills and experience, you can easily grab many job offers in these companies.
Related Articles: