Prince2 vs PMP - Table of Content
What do you mean by PMP?
PMP stands for Project management professional, this is a certification exam mainly designed for project managers.PMP was first offered by a project management institute or PMI, United States of America. This project management tool is an essential certification for project management professionals. There are several PMP certifications available across the globe and considered to be one of the toughest exams in recent times. As we know that the project manager is responsible for the success or failure of the projects. The main responsibilities of any project manager included are planning, executing the project, closing the project, project definition, building the work plan blueprint, and managing the project.The main benefit includes high professional market value, increased credibility, and higher salary.
Want to Become a Master in PMP? Then click here to learn PMP Online Training in Abu Dhabi from HKR Trainings!
What is Prince2?
Prince2 or Project IN controlled environment is also one of the popular project management methodologies widely adopted across the globe. This is also a tool mainly developed for the project managers in the organizations. Prince 2 is also a flexible method that is an essential tool for managing successful projects. This prince2 method consists of four integrated elements such as principles, themes, process, and the project environment. In prince2, you can see there are seven major principles to get the successful project and they offer guiding requirements to determine whether the project is genuinely managed using Prince 2. Themes in prince2 describe the aspect of project management that will address them in parallel throughout the project development. Process is nothing but a project life cycle and each process offers a checklist of various activities, guidance, and responsibilities.
Want to Become a Master in Prince2? Then click here to learn Prince2 Online Training from HKR Trainings
Comparison between PMP and Prince2
Here we going to explain the major differences between PMP and Prince2 based on a few requirements:
1. Foundation:
a. As we know that PMP methodology is based on approaching the ideal project management process in a theoretical manner. PMP also consists of various process guidelines and standards in the project management field.
b. Prince2 is the complete opposite process of the PMP certification. PRINCE2 methodology is a process-based approach and helps to know each and every specification completely.
2. Framework:
a. The PMP methodology allows a descriptive framework that means it focuses entirely on a detailed standard of project management. PMP is also a reference guide and consists of techniques
b. The Prince2 is a prescriptive framework and also describes the procedural sequence of how projects should be carried out throughout the implementation process. Prince2 is like a manual guide that helps managers to know when to apply the techniques and how to apply them.
3. Definition:
a. The PMP methodology entirely focused on the role of a project manager and describes their authority and responsibilities.
b. Whereas Prince2 describes each and every role of the individuals involved in the project development.Prince2 doesn't cover the responsibilities of individuals except the project manager role.
4. Varying demands:
a. PMP certification gets lesser appreciation this is due to project management varies from country to country. This depends on where you live, and earn certification from the various institutions.
b. Whereas Prince2 has a higher chance of getting a better job with a respectable salary.
Note: PMP certification is highly recognizable in the United states of America and Prince2 is most widely used in the United kingdom.
5. Driving prospects:
a. The PMP framework is mainly developed to fulfil the customer needs instead of business needs.This means that PMP consists of guidelines that will focus more on what the customer is looking for from the end product and offers a more efficient approach towards achieving the same.
b. The Prince2 framework is driven by the business cases rather than focus on customer needs. The Prince2 guidelines seem to be a more effective and beneficial one.
6. Prerequisites:
a. The PMP consists of few restrictions such as candidates should have a secondary degree along with 35 hours of project-based course or four-years of degree, 4500 of leading projects.
b. There is no such restriction when it comes to Prince2 certification, and to take this certification exam, it's mandatory that candidates should have some real-time project management-related experience.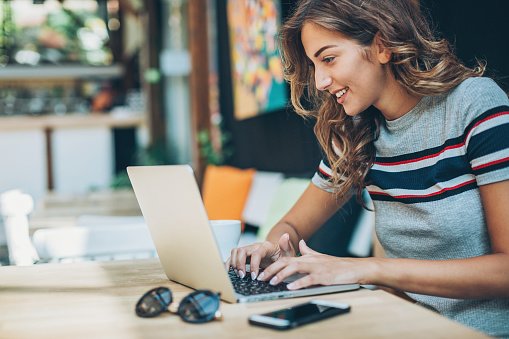 Prince2 Training
Master Your Craft
Lifetime LMS & Faculty Access
24/7 online expert support
Real-world & Project Based Learning
Benefits of PMP:
The following are the key benefits of PMP:
1. Project management professional is a credential process to show your commitment and responsibility towards project development.
2. With the help of PMP you can understand your ability and knowledge in project development.
3. Nowadays, there are huge demands for PMP professionals around the world with higher pay.
4. PMP certification can lead to greater career opportunities and appreciation.
5. Industries with more than 1/4th of project managers can deliver projects on time and manage the budget.
6. PMP certification helps to build self-confidence as project managers.
7. Project managers with PMP certification allows you to get recognition from the companies.
8. PMP also helps to improve the professional career by creating a large professional community with similar experiences.
Wish to make a career in the world of PMP? Start with PMP training!
Important features of Prince2
Below are the few benefits of the Prince2 management tool:
1. Earning Prince2 certification helps to eliminate the waste and inefficiency in an organization, thus helping to get an effective outcome.
2. Prince2 methodology is also defined in a structured format and defines the specific roles of the participants.
3. Prince2 is developed on the base of four components, principle, process, themes, and project management.
4. This is a data-driven methodology and helps project managers to analyze the process.
Following are the few approaches offered by the Prince2 methodology:
a. Helps project managers to improve the business process.
b. Helps to find out the errors, and bugs.
c. Reduce the process variability.
d. Managing the budgets.
Important PMP certifications:
Below are the important PMP certifications:
1. PMP or project management professional certification.
2. PMI- ACP or Agile certified professional.
3. Certified associate in project management (CAMP).
4. Certified scrum master (CSM).
5. Certified project manager (CPM).
6. Professional in project management (PPM).
7. Project management in IT security (PMITS).
Wish to make a career in the world of PMP? Start with PMP Training In Chennai !
Top 5 reasons to get PMP certification
The following are the key factors that matter when you want to become a successful project manager and also explain why you want to earn certifications:
1. Globally acknowledged certifications:
A PMP credential is a globally recognized and demanded (more than 450K PMP certified professionals worldwide source) and therefore qualifying a PMP exam and achieving.
2. PMP certification salary:
A PMP credential holder witnessed a dramatic increase in salary, new research from the project management institute reports that 71% of project managers saw an increase in compensation over the last 12 months.
3. Expanded Market Reach:
By achieving a PMP certification, a professional becomes hokier of a globally acknowledged credential that is valid across the globe.
4. Better job opportunities:
According to the price Waterhouse cooper survey, almost 80% of high-performing projects use PMP credentialed project managers and according to the PMI Pulse of the Profession study, organizations with more than 35%.
5. Challenging projects:
A PMP certification earns challenging and important industrial projects in a professional place. A PMP certification demonstrates one's dedication to project management and showcases the required knowledge and experience.
Wish to make a career in the world of PMP? Start with PMP Training In London!
Why learn the Prince2 method?
The prince2 offers major key concepts:
1. Critical to quality: this consists of major attributes which are mainly used by customers.
2. Managing defects: this helps managers to detect bugs or errors.
3. Process the capabilities: this specifies what your process can deliver at the end of the project.
4. Variation: this specifies what the end customer sees and feels about the end product.
5. Stable operation process: this feature ensures the consistency, predictable process to improve the product delivery.
[Related Article: What is Prince2]
Final words
I hope in this blog, we have tried our best to explain all the aspects of both popular project management tools such as PMP and Prince 2. This PMP vs Prince2 blog also helps you to learn and know about various certifications of PMP and Prince2 project management. In this blog, we have given fewer features to know their differences; you can take Foundation, Framework, definition, varying demands, driving prospects, and Prerequisites. Sometimes, you may get a situation where you have to work on both operating systems. My suggestion is to try to use both of them to know their benefits, limitations, and various features to choose which one is best on your own.
Related Articles: