What is Power BI?
Microsoft Power BI is a data analysis tool that investigates and visualizes original data to provide useful insight for business and other development purposes. It combines business analytics, data visualization, and best - practice guidelines that enables businesses to make data-driven decisions. According to Microsoft, "Power BI is a business analytics system that allows you to visualize your information and transfer extra information throughout your organization or incorporate them in your website or app." The framework is made up of various products and services, and the pricing and ease of application result from attempting to utilize the individual elements and employing how they interact with one another.
Become a Power BI Certified professional by learning this HKR Power BI Online Training !
What is QlikView?
QlikView is an analyser that can integrate data, perform communicative analytics, and modify original data into a base of information. QlikView allows for impromptu enquires and quick decision-making based on readily available data. This software operates on a conceptual prototype and pursues alternatives in a variety of ways.
Power BI Vs QlikView - Key Differences
Ease of Operation
Power BI provides simple reports and dashboards that are easy to understand and navigate, much like MS Excel. It is like a more advanced version of Microsoft Excel. Furthermore, these reports and dashboards can be accessed from any device, whether mobile or desktop. QlikView is a little complicated in that it offers numerous capabilities and display options and is difficult to comprehend. Furthermore, it provides a secure workplace with standard documenting highlights.
Integration with other tools
QlikView depends on various APIs for assistance, which has limitations. Power BI is the most inclusive and simple to reconcile to Microsoft tools such as Excel, SQL Server, Kinetics NAV, and so on. Microsoft Power BI is superior in terms of foundational endorsement, and it can easily coordinate with a wide range of applications, for example, Microsoft Dynamics, Salesforce, Google Analytics, GitHub, and etc.
Data Access and Sharing
QlikView employs an in-memory configuration, which allows it to obtain information from sources much faster than traditional methods. QlikView makes it easier to collaborate and share information. Accessing and sharing information is challenging in Microsoft Power BI.
Complexity
The complexity of the parts has a significant impact on Power BI versus QlikView. The main disadvantage of QlikView is its complexity. As a result, only skilled business analyzers and computer programmers can collaborate with this phase more efficaciously. No one else without genuine capacity can cope with or collaborate with it from now on. However, when compared to the coding-driven element of QlikView, PBI is remarkably simple to comprehend.
Analytical Capabilities
QlikView excels at investigation but falls short of Power BI. Power BI outperforms QlikView in terms of understanding because it provides reality-based updates on the dataset's enquiry.
Data Management Capability
QlikView enables the customer to regulate the device even at the back-end tier. This is a better tool for affiliation executives' data than Power BI. While Power BI is excellent at providing information to executives, it makes it possible QlikView to take the prize.
[ Related Article : power bi online ]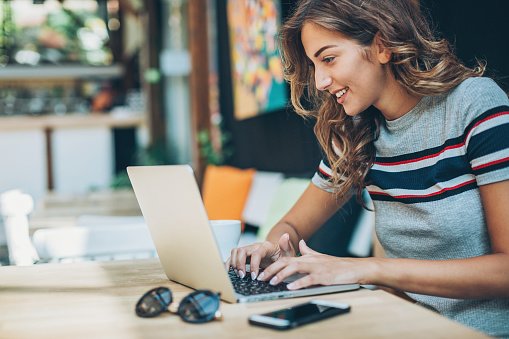 Power BI Training
Master Your Craft
Lifetime LMS & Faculty Access
24/7 online expert support
Real-world & Project Based Learning
Cost
When it comes to the value of these BI gadgets, we can say that both have a great deal of interest. However, the QlikView equipment is a little pricey when a customer wants to purchase a licence to use it professionally. On the other hand, Power BI is less expensive or more pragmatic than the Qlik View equipment.
Reporting
Reporting is one of the main elements of BI devices. It sorts out information to show what is happening in a specialty unit at some random time. Clients with all memberships to Power BI can make and share reports across the association. Clients can fabricate, tweak, and examine intelligent reports utilizing a simplified point of interaction. "NPrinting" is an element in QlikView that considers progressed report age and assignment. Associations can make reports in an assortment of famous configurations, like MS Office, PDF, and HTML website pages, a lot quicker. To guarantee that the right reports contact the perfect individuals, the NPrinting highlight offers both oversaw dissemination and self-administration detailing. This should be done through specially appointed demands, arranged reports, email conveyance, or another technique.
NLP (Natural Language Processing)
The MS PBI device incorporates a Q&A highlight for investigating information by posing inquiries in normal language and getting replies as diagrams, graphs, and pictures. Clients can type in their questions regarding an assortment of subjects. These reports could incorporate wise accounts created by NSQ, a state of the art normal language (NL) creation device. Clients can alter the talks and offer them with one another. Besides, Power BI underwrites both text-based and voice-based normal language handling (NLP) questions.
Want to know more about Power BI,visit here Power BI Tutorial !
Advantages and Disadvantages of Power BI
1.Affordability
One major benefit of utilising Power BI for data analysis and visualisation is that it is reasonably priced. Power BI Desktop is available free.
2. Custom Visualizations
Power BI provides a wide variety of custom visualisations, which are visualisations created by development companies for a specific purpose. Microsoft's global market provides customized visual effects.
3. Excel Integration
You can also publish and view your data in Excel using Power BI. You can export data from a Power BI report or dashboard to Excel by selecting/filtering/slicing it.
4. Data Connectivity
Another great benefit of using Power BI as your data analysis method is the ability to acquire information from a multitude of data sources. It provides connectivity solutions to data files (such as XML and JSON), Microsoft Excel, SQL Server databases, Azure sources, cloud-based sources, and internet services like Google Analytics and Facebook.
5. Prompt Updates
Microsoft releases monthly updates to Power BI. Microsoft has created an userbase where people can upload their Power BI recommendations and modifications.
Disadvantages
1. Table Relationships
Power BI is great with taking care of basic connections between tables in an information model. Yet, assuming there are intricate connections between tables, that is to say, assuming that they have more than one connection between tables, Power BI probably won't deal with them well.
2. Configuration of Visuals
Power BI doesn't give numerous choices to design your perceptions according to your prerequisites.
3. Crowded User Interface
The UI of Power BI is frequently seen as swarmed and cumbersome by the clients.
4. Rigid Formulas
One can play out a lot of activities involving the DAX equation in Power BI, it is as yet not the most straightforward language to work with.
5. Handling Large Data Volumes
Power BI has a constraint of ingesting information at a time which is roughly 2 GBs of information.
Advantages and Disadvantages of QlikView
Advantages
1.Data Interpretation & Analysis
It's visual and dynamic dashboards and applications help in speedy and productive information understanding and investigation.
2.Information Sharing
Various groups can work together to take significant choices on information driven data and understandings. This joint effort is worked with by the social examination and constant information sharing ability of Qlikview.
3.Self-Service Tool
QlikView is a self-administration BI instrument as it empowers a client to work capably on the device without depending on the IT division and hindering its labour force.
4.Low Maintenance
The execution of the product is exceptionally straightforward and bother free. Indeed, even in the later years, the product doesn't require a lot of upkeep or specialized oversight.
Delimits
1.Troublesome Application Development
The end client application advancement is a piece troublesome in light of the fact that it requests specialized aptitude. The improvement of uses and content composing requires somebody who is knowledgeable with SQL.
2.Requires Much Extra Purchase
Despite the fact that QlikView is reasonable when contrasted with other BI goliaths like Congos, limited scope undertakings actually think that it is expensive. Alongside the base value, QlikView requests a lot of additional buys.
3.Installing
Installing or incorporating QlikView with another programming could appear to be somewhat odd as it has an exceptionally particular appearance.
4.The most recent Ratings are Poor
Because of strain to expand the deals from organizations' investors, QlikView has of late concocted un-proficient deals draws near.
Top 50 frequently asked Power BI Interview Questions !
Power BI v QlikView- Which is better?
Microsoft Power BI may be a better option than QlikView. With the inclusion of a comprehensive Microsoft toolkit as an alternative for convergence and cloud assistance. QlikView is marginally ahead of Power BI. However, both techniques are effective. Nobody should be wronged by picking a clear victor between the two.
We have illustrated the differences between both the technologies. Every user's needs are different. you need to create a list of needs you wish to be fulfilled in your business intelligence tool. Then you should see which tool is matching your needs and go for it.
Conclusion
Power BI and QlikView both are quite comparable. There are a few differences that we have already illustrated in the article. Read all the differences carefully and decide the better technology for your needs. If you have any queries, do write back to us, we will be happy to solve them.
Related Articles: