What is Power BI?
Power BI can link to spreadsheets in Excel, the cloud, relational data sources, NoSQL databases, data warehouses, flat files, Big Data tools, and other source materials. Power BI is super strong, simple, quick, and enterprise-grade, with extensive modelling, customized advancement, and real-time analytics capabilities. Power BI is still available in three flavours: Power BI Desktop for Windows, Power BI Service for Software as a Service (SaaS), and Power BI Apps for phones, tablets, and Android devices.
Power BI is made up of several components that all work around each other, beginning with the three fundamentals:
• Power BI Desktop, a Windows desktop application.
• The Power BI service, an online SaaS (Software as a Service) service.
• Power BI mobile apps for Windows, iOS, and Android devices.
Wish to make a career in the world of Power BI ? Start with Power BI Training!
What is Excel?
Excel comprehends your trends, organizes your data, and saves you time because it is empowered and augmented with understanding. Excel includes a number of frameworks that can be used to create spreadsheets and draw conclusions and execute modern-day formulas. Excel can help you vizualise your data more effectively. There are numerous charts, graphs, and images available to help you present your data engagingly with sparklines, format, and tables to assist in understanding the collected data.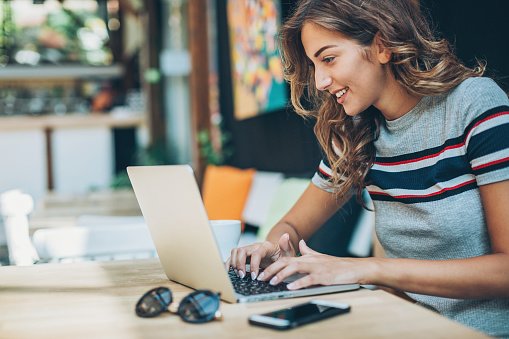 Power BI Training
Master Your Craft
Lifetime LMS & Faculty Access
24/7 online expert support
Real-world & Project Based Learning
Key Difference between Power BI and Excel
Data Model
Power BI is heavily related to data consumption and the easy creation of conceivably complicated data modelling techniques. Excel is entirely centered on organized and simple data models with a variety of features.
Language Dependency
For querying the underlying Data Model, Microsoft Excel uses the MDX language, whereas Power BI uses the DAX syntax. MDX, or Multidimensional Expressions, is a query processing language that is used for online processing and analysing and is supported by a DBMS (Database Management System). It is mainly a calculation-based language with syntax similar to Spreadsheet equations.
Collaboration
Microsoft Excel has limited capabilities for collaborative efforts, assimilation, and a variety of other features and configurations. Meant to set KPIs and organising complex structures of data is made easier in Microsoft Excel by the existence of a rich set of mathematical formulas to assist you. With just a few clicks, you can share your dashboards and reports with other employees.
Data Security
Connectivity to a file, worksheet, or workbook can be confined in Microsoft Excel. The user can also conceal the files by locking them or giving them read direct connections to preclude formatting or alteration. When it comes to data safety, Microsoft Excel has nothing to offer. Unlike Power BI, it lacks a rigorous, built-in safeguard.
Data Visualizations
When compared on the parameters of data visualisations, Power BI outperforms Microsoft Excel owing to its capacity to analyse large amounts of data with convenience, as well as a broad range of charts such as Tables, Area Charts, Doughnut Charts, Funnel Charts, and so on. It also offers personalised monitoring systems with a panoramic view of operations, findings, and sets of data.
Reporting and Dashboarding
When it comes to interactivity and function range, Microsoft Excel provides a limited number of dashboards. It has a tabular data format that allows you to visualise data using various chart formats. It is not, however, an ideal tool for larger datasets. Power BI comes with a slew of useful features, including easy formatting, natural language querying, resizing, editing, and filtering.
If you have any doubts on Power BI, then get them clarified from Industry experts on our Power BI Tutorial !
Pricing

Power BI Pro: Power BI Pro expenses $9.99/client/month. Microsoft Excel comes at a level expense of $139.99 assuming you are hoping to purchase just Microsoft Excel, any other way, you can get it at a lower cost of $6.99/month as a component of the Office 365 Suite.
Cross Filtering
Power BI permits progressed highlights in Cross separating between graphs. Dominate doesn't progress Cross sifting between graphs.
Requirements
Power BI has generally been utilized for Visualization and dashboard sharing. Dominate is for the most part utilized for profound driver investigation.
Purpose
Powerquery is really smart to improve on cleaning and crunching any wellspring of information. Dominate is an authentic investigation device for a business or data analyst.
Language Dependency
MS-Excel involves MDX language for questioning the information model. Then again Power BI involves DAX language for questioning the information model.
Processing Speed
In Excel, the speed for handling tables, diagrams, and separating are slow. In Power BI Faster Processing with table, diagram, and sifting.
Flexibility
In MS-excel dataset and report are not so flexible. Sharing data and report is very flexible.In MS-excel datasets and reports are not really adaptable. Sharing information and report is truly adaptable.
Popularity
Dominate applications are somewhat hard to utilize contrasting Power BI. Then again Power BI is an incredible asset and simple to utilize contrasting dominate.
Microsoft Power BI vs Excel
Power BI and Excel are both Microsoft products. Excel is a very old Microsoft product, whereas Power BI was released only a few years ago. I believe that 95 percent of Windows users have used Excel at some point. Excel is a well-known product. Power BI is entirely a Microsoft analytics and data visualisation product. Power BI is used by a large number of companies that are all working on the analytics side. In terms of development time, Excel and Power BI are nearly 80 percent identical. Power BI allows you to migrate an entire data model from an Excel report to Power BI desktop with a single click. Power BI experts specialize in online features and visualizations, whereas Microsoft Excel experts specialize in data analysis, data exploration, and pivot tables.
frequently asked Power BI Interview questions and Answers !!
Conclusion
Power BI and Excel both have their own use and functionality. In the article above the main points of differences has been mentioned. You can select the functionality that matches with your needs the best.
Related articles