Peoplesoft vs Workday - Table of Content
In this blog post we are going to discuss what is peoplesoft, workday, similarities and key differences between them.
What is peoplesoft?
PeopleSoft seems to be a software application used by mid-sized to big companies as a workforce management system. PeopleSoft is a piece of software that really is a component of the Oracle product line. PeopleSoft has been initially intended to support finance as well as human resources, and it has now expanded to provide more devices and technologies for overall business activities.
Numerous different management aspects, such as components, communication systems, and payment processing, are some of the purposes that companies and banks have towards integrating PeopleSoft.
Get ahead in your career by learning PeopleSoft Admin Course through hkrtrainings PeopleSoft Admin Online Training!
Why peoplesoft?
Oracle's PeopleSoft applications are developed to meet the most demanding business needs. Those who offer detailed business and trade solutions, enabling firms to enhance efficiency, speed up operational efficiency, and lower overall costs.
What is a workday?
Workday (NYSE: WDAY) offers cloud services for strong and united finance, human capital, and student/faculty management solutions that are constructed for the manner employees work in organizations today. Workday, founded by veterans Dave Duffield and Aneel Bhusri, integrates a lower cost property with a new approach to enterprise systems
Workday appears and functions similarly to your favorite consumer website. Workday can be readily accepted by all customers with minimal skills. Consumers could do what they're doing from the first time those that communicate with Workday.
Get ahead in your career by learning Workday through hkrtrainings Workday Online Training!
Why workday?
Built for the cloud
Unified finance and HR applications
Proven leadership
Highest customer satisfaction rate
Global at its core
Workday helps in incorporating the change, optimizes the resources, engage deliberately with the users.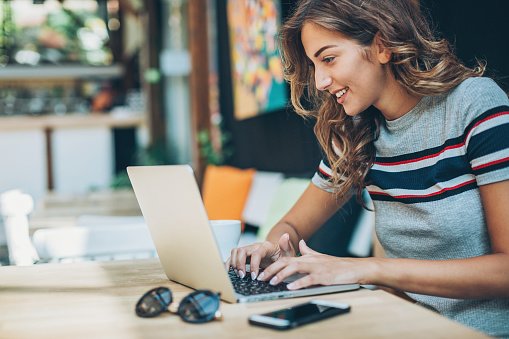 PeopleSoft Admin Training
Master Your Craft
Lifetime LMS & Faculty Access
24/7 online expert support
Real-world & Project Based Learning
Similarities between workday and peoplesoft:
Workday and PeopleSoft provide a wide range of suites and functionalities, including Human Capital Management, Financial Management, Student Information Systems, and Enterprise Resource Planning.
While PeopleSoft includes many out-of-the-box features such as on-premise, cloud-based, and built-in CRM.
Workday has lesser embedded functionalities but more third-party software integrations. Workday also has strategic alliances with other industry-leading technology companies like Salesforce and IBM.
Both tools are offered as cloud-based services. Workday is only available in the public cloud, whereas PeopleSoft can run on any public or private cloud storage system. PeopleSoft performs best when hosted on the Oracle Cloud.
We have the perfect professional Workday Tutorial for you. Enroll now!
Key differences between workday and peoplesoft:
The following are key differences between workday and peoplesoft. They are:
Deployment:
The main distinction between Workday and PeopleSoft is in how they are deployed.
Workday was designed for the cloud, whereas PeopleSoft began as an on-premise solution before releasing a cloud-based version. This is significant for two reasons: updates and price.
Workday's developers instantly push software updates via the cloud, eliminating the need for system administrators or end users to deploy periodic software updates.
It also means that you will not be required to engage in any hardware or infrastructure. PeopleSoft is available in the public cloud, but it can also be purchased on-premises or in the private cloud. PeopleSoft employs a selective adoption workflow for updates rather than installing them as they become available.This means that new versions of the software are released on a regular basis, but system administrators can choose which updates to download and when to download them.
Whether you're used to it from SaaS tools such as Workday, it may seem like the obvious option, however when it relates to a structure as large as a detailed HR and ERP software, many businesses prefer the room for customisation options that an on-premise solution provides. IT assets and employee dimensions vary, including among enterprise-sized business owners.
An on-premise remedy will necessitate substantially more IT assets than a cloud-based solution, and software running in a private cloud will be more expensive than software running in a public cloud.
CRM:
Furthermore, there are several distinctions between Workday and PeopleSoft core features. PeopleSoft provides its own CRM solution, which communicates with the rest of the PeopleSoft platform and can be customized to fit a variety of industries. Workday, on the other hand, lacks a built-in CRM application but does offer native integration with Salesforce as a result of a strategic partnership between the two companies.
Analytical and Reporting:
Workday and PeopleSoft, like other modern corporate software solutions, include business intelligence features. These characteristics vary the most depending on where the business's data will be stored. PeopleSoft stores its customers' data in proprietary databases, whereas Workday connects to external data sources to create analytic reports within Workday.These devices are required throughout the process to support insights directly into the dashboards, however the addition of external data enhances the feature to the level of a business intelligence tool.
User Interface:
Workday's natural architecture is one area where it shines. Workday is built on modern architecture and has a web-based user interface. Workday provides users with a unified experience across mobile, tablet, and desktop platforms. The user interface is designed to evolve in line with the latest consumer trends and needs, without affecting the product's core functionality. That implies that UI changes do not affect the user's way of working.
Peoplesoft's transition from an on-premise mobile browser to an adaptable mobile-ready ecosystem is also technically difficult, but it also necessitates training current users on the new UI. Peoplesoft is now competitive with other cloud-ready software as a result of this unavoidable change.
Click here to get latest Peoplesoft Admin interview questions and answers for 2021!
Pros and cons of peoplesoft:
Pros of peoplesoft:
It's very stable and scalable, making it a dependable solution
The scalability of the solution is good.
PeopleSoft is the market's best payroll software.
This solution's new version is extremely scalable.
PeopleSoft is simple to use, and any logged-in end user can easily navigate through the menus.
In general, this solution is easy to use and performs well. Forms are classified into two types.
Cons of Poeplesoft:
Better processes and automation, as well as features that allow for a paperless environment, could be included in the solution.
The solution must improve its mobile technology.
If there is another release, they should consider moving to mobile computing in order to remain competitive.
The system's adaptability could be improved.
Pros and Cons of workday:
Pros of workday:
The two most valuable features of this solution are its performance and usability."
The solution has a very high level of stability.
It's a cloud-native solution that relies on the community for development.
It has a very good open architecture and can communicate with other systems. It's also very stable and quick in terms of response.This product is light years ahead of the competition.It contains no legacy coding at all.
The platform itself is very robust, and I like the reporting and analytics capabilities in general.
Cons of workday:
Reporting can be difficult to set up.
It is necessary to improve reporting systems. It should be improved if you want to report it on paper, if you want something more BI oriented, more high level predictive, or more data-driven.
It's great that much of the development is based on community input, but this can often lead to details being overlooked and small, nagging issues being overlooked.The user interface, or UX (user experience), is extremely poor. It's not particularly interactive.
Conclusion:
Workday is a sophisticated platform. It is designed for today's workforce. Their technology is in line with current IT trends. Their continuous updates and enterprise focus make them a viable option for businesses.
PeopleSoft is built to handle the most difficult business requirements. Oracle is continuing to push PeopleSoft toward cloud functionality and flexibility. The change provides all users with improved access to their ERP data from any location.
In a nutshell, Workday and PeopleSoft are at the forefront of workload Management Cloud solutions.based on your need you need to pick the perfect one.
Other Related Blogs: