1. What do you know about the Oracle database?
Ans: Oracle data base is one of the multi-model database management tools; this tool is developed and marketed by Oracle corporations. The main purpose of using the Oracle database tool is to run any online transaction processing, data warehousing, and work well with mixed database workloads.
2. What are the roles and responsibilities of Oracle database administrators?
Ans: Below is the list of roles and responsibility of any Oracle database Administrator;
Helps to assess the database performance and implementing security measures for any information system.
Helps to develop information security policies and procedures.
Update any database information and create the database table to store the datasets.
Helps to set up the database parameters and specifications
Developing performance-related metrics and standard information technologies.
3. Mention the four possible ways (direct or indirect) to execute an SQL query against an Oracle database?
Ans: The below are the four possible ways to execute an SQL query against an Oracle database;
The first method is using the SQL plus command-line argument tools.
Using a graphical user interface (GUI) like SQL database developer.
Using the Oracle Enterprise Manager method (this is one of the indirect methods used to execute the SQL query).
By writing your own set of programs. This is one of the widely used methods now a day.
4. Who is responsible to update the indexes?
Ans: Oracle database software automatically maintains and uses the data indexes. When you make any changes to the table then oracle database software automatically reflects the changes to relevant indexes.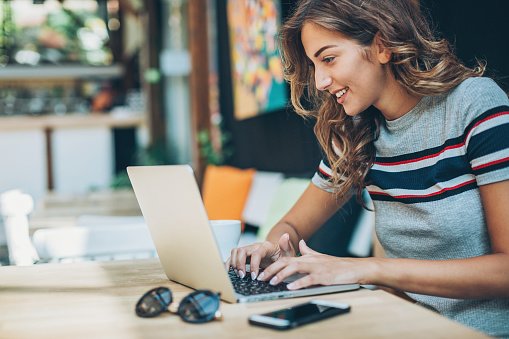 Oracle Database Certification Training
Master Your Craft
Lifetime LMS & Faculty Access
24/7 online expert support
Real-world & Project Based Learning
5. In Oracle terminology, what is a Synonym?
Ans: A synonym in Oracle is an identifier that is used to refer to another database object in a SQL statement. This type of database synonym will be created for a table, view, Sequence, and another Synonym.
6. What is a Password file and why is it needed?
Ans: Password is used by Database users which are stored in the data dictionary of the database table. This password is used when the user wants to log into the database. At the same time, the username and password are provided by the database user to check against data values they are stored in the data base server.
7. You want to find out how many users are defined in the password file and what privileges those users have. How would you accomplish this?
Ans: Firstly you need to query the file called "V$pwfile_users" which is used to view all the information related to the database.
Then execute the SQL query as follows;
Sql > SELECT * FROM v$pwfile_users;
This query returns the four columns for each database user and this action can be done by using a password.
8. Mention the four column names used to store the database passwords and information?
Ans: The following are the four important columns used by each database user;
They are,
USERNAME -> this column is used to show the users' USERNAME and PASSWORD details.
SYSDBA -> this column is used to check whether the user has SYSDBA privileges or not.
SYSOPER -> this column is used to check whether the database user has SYSOPER privileges or not.
SYSASM -> this column is used to check whether the database user has SYSASM privileges or not.
9. Mention the differences between Oracle database and SQL database server?
Ans: The below table explains the major differences between Oracle database and SQL database server such as;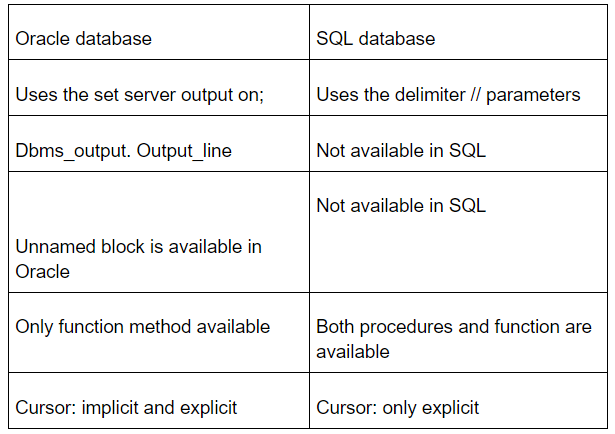 10. What constitutes an oracle database?
Ans: The following are the important constitutes available in the Oracle database such as;
Data Files: These types of files hold "USER" data or "SYSTEM" data. Here the "data dictionary" of the database server is an example of a "system" data type.
OnlineRedo log files: this type of data file holds the "change" records. All the data files must be written in online redo log files.
Control files: these are small files but essential for the database. This file contains physical structure data base information and online redo log files details.
Lets Strat With ASM Training !
11. Which tools can you use to start up an Oracle database?
Ans: By using these three tools you can start up an Oracle database;
1. SQL Plus
2. Oracle Enterprise manager
3. RMAN.
12. How to analyze the AWR report and ADDM report?
Ans: 
AWR report: this report is mainly used to analyze the query elapsed executions and time.
ADDM report: this is a type of utility that offers recommendations and statistics collections.
13. What are the different types of backups that are available in Oracle?
Ans: The three different types of backups available;
1. RMAN
2. Datapump.Exp/IMP
3. Cold backup.
14. List the important Database components?
Ans: Below are the important database components such as;
1. set line 200;
2. set page size 9999;
3. Col COMP_ID format a15;
4. Col COMP_NAME format a50;
5. Col COMP_ID, COMP_NAME, STATUS from dba_registry;
15. List the different areas which are used to perform tuning?
Ans: They are;
1. Database Designs,
2. Memory allocation
3. Disk Input/output
4. Database contention
5. OS level (CPU).
Find our upcoming Oracle Database Certification Training Online Classes
Batch starts on 3rd Jun 2023, Weekend batch

Batch starts on 7th Jun 2023, Weekday batch

Batch starts on 11th Jun 2023, Weekend batch