What is okta certification?
Okta is a technical platform for the IDaaS category, which gives users and their colleagues access to all applications with one login. It not only works on the computer and laptops but also on mobiles and tablets. It provides a cloud based directory which is flexible in nature, users can give their employers easy access to all applications. It gives access to all your applications at a time called SSO, single sign on helps you in saving time from every time login for each application with different passwords. There is no need to remember the number of passwords, they are replaced by a single sign on, the feature of okta. It secures your information from hackers by avoiding unknown access into your application.
Okta announces a certification program that possesses knowledge regarding identity management and the concepts of mobility. The professionals who have certification are related to the simple directory and familiar with okta technology, single sign on and user life cycle management. 
why okta certification
Those who go through this certification program and passed all the levels of this certification. They became proficient in using this tool efficiently. And also they are able to help other customers and organizations who are maintaining the good relationship with okta and its services. This programme is specially designed for IT professionals to develop their skills and knowledge. This certification is not for companies it is the program for individuals. It demonstrates commitment for success and benefits for individuals along with companies.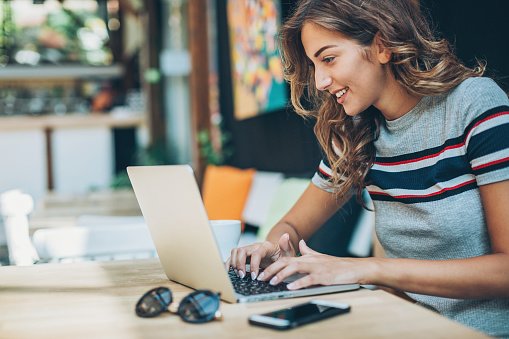 OKTA Training
Master Your Craft
Lifetime LMS & Faculty Access
24/7 online expert support
Real-world & Project Based Learning
Types of certification
It is wonderful news for users that okta provides a certification programme. It has two kinds of certifications. They are. 
1. Okta workforce identity certifications: It includes three levels to complete this certification.
Professional: The first level of certification, to get this professional certification you need to pass this okta professional test. You need to have identity management and also mobility concepts knowledge. Okta service users gain support for the completion of day to day tasks. Who become professionals they gain the complete knowledge of various features. Those are like directory integration, okta technologies, single sign on, and also the aspects of customer life cycle management.If we get a passing percentage in this test. We will complete this level completely. We get certified by an okta professional. 
This test contains:
60 questions and 
It has to complete in 90 minutes
it is in online mode.
Administrator: after completion of first level we have to face this administrator level. To complete this level and get certified as an okta administrator. We need to face another test. The certified administrators gain the proficiency in managing okta services technically. Also gain the knowledge of lifecycle scenarios which includes mobiles, policy frameworks, SSO options, integration for premise access using universal directory and also troubleshoot techniques. 
This test contains:
60 questions and 
It has to complete in 90 minutes
it is in online mode.
Consultant: the third level is for consultant certification. Which made consultants who gain proficiency in implementing services of the okta. In various kinds of configurations. They became expertise in integrating mostly used applications like office 365, salesforce with okta. They acquire the knowledge of implementing okta integrations. Which includes multi domains environments and SSO. And also have experience of working. Provide the options of configuration. 
This test contains:
60 questions and 
It has to complete in 90 minutes
it is in online mode.
2. Okta customer identity certification: This certification includes a single level of Developers level.
Developer: with this certification it gets proficiency in gaining knowledge of building security and seamless experience. It supports building authentication. They have working knowledge. 
This test contains:
60 questions and 
It has to complete in 90 minutes
it is in online mode.
Who suits for this certification.
Who met the requirements of the qualified SME for the purpose of designing okta certification.
The requirements which the candidates need they are 
The person who holds the active part minimum in administrator certification.
Those who are able to work for customers or organizations. Who maintains good standings with okta. 
Those who are willing to participate in programs by following the conditions applicable.
Benefits of okta certification
1. Protect your okta investigation: While the products of okta are designed as easy to manage and user friendly, they also provide nearly endless solutions for organizations. How better your team understands their work, you will see the more benefits.
2. Improve ROI: This adds value to your investment as fast return on your investment, the certified members have increased their confidence, self-sufficiency and production of okta products.
3. Demonstrate team brilliance: Okta certification creates a recognized benchmark on which your team may evaluate their skills and prove their knowledge to the company.
4. Create morale and employee loyalty: Organizations win present talent wars by investing in employee professional development which creates boosting job satisfaction creating positive perceptions of the organizations. Increase your organization reputation like a great place to work, which helps you to attract talent Instead of always dealing with turnover.
Conclusion
The program is designed for IAM practitioners who already have the knowledge of okta services. And also used for them to develop okta certification exam related products. They will help to ensure the exams of okta certification. And assessing the knowledge relevant to the world. And for the successful implementation of okta. They participate in technical interviews which will be a good fit for. It is proved in the survey that in the IT field more than 5000 are earning good salaries. According to the results of certifications magazine in 2020. It is kind of role based and created to set key standards for technical proficients.