Netsuite Vs Quickbooks - Table of Content
Netsuite vs Quickbook
Overview of NetSuite
Oracle built Netsuite, which is the world's most popular cloud-based ERP. Although Netsuite's strong nature implies it's better suited to large Enterprises, its functionality caters to entrepreneurs and even complicated industrial or retail integration. Netsuite claims itself to be a top-of-the-line company management suite, with project management systems incorporated into its billing system. Using a cloud-based, integrated platform that offers actual information with customizable features and role-based dashboards, NetSuite's financial planning solution supports enterprises at each stage of growth. Beyond accounting, NetSuite provides a whole spectrum of business solutions to help firms improve operational efficiency across the board, including professional services automation, HR management software (HRMS), CRM, e-commerce, and more. It also gives real-time business data and does not require additional IT infrastructure since it is cloud-based.
NetSuite is an end-to-end financial solution that allows you to manage your profitability and revenue and automate contract fulfillment and incorporate budgeting. It has features beyond just organizing data and can help you save money by reducing the number of people you need to hire. It's also designed to operate your entire company.
Looking for Netsuite Course? Enroll Now to get a FREE demo on Netsuite Training
Overview of QuickBooks
Because of its inexpensive price, QuickBooks would be the first choice for many small businesses looking for bookkeeping software. Customers may keep track of their income and expenditure, link their bank or credit card accounts, and generate financial reports such as balance sheets and income statements.
QuickBooks Online is a self-contained, cloud-based accounting program. QuickBooks Enterprise provides certain stock management functions, and it's generally constrained and depends on third-party connections for more complex features. Transferring spreadsheets and seeing data across several platforms may require detailed reporting.
Quickbooks software is based on the idea that people would succeed by assisting others in managing their business in the ever-changing working world. The technology accomplishes this by allowing small enterprises to develop and adapt to changing global working patterns. Quickbooks makes it easy to issue invoices, track receipts, track spending, and evaluate statistics. The program functions as an online hub that allows you to handle your company's finances anywhere with an internet connection
.Quickbooks vs Netsuite Features
Both platforms may accomplish comparable goals and mark on most of the same boxes. However, a detailed examination reveals several disparities as commonalities, particularly in terms of robustness and completeness. The complexity of function does significantly influence the quality and resources necessary to execute finance operations for expanding businesses. According to a recent poll of NetSuite clients, enhanced features and functions are the major reasons CFOs transition from QuickBooks to NetSuite.
Some examples of NetSuite's main characteristics are given below.
Revenue Recognition
NetSuite enables accounting teams to comply with revenue recognition standards and plans revenue to be recognized immediately, whether a sales transaction focuses on a single action, a sequence of activities over time, or several sorts of deliverables in a bundle. Financial statements and predictions are up-to-date and accurate.
This is particularly useful for software and services organizations with various deliverables—like upgrades, services given over time, or new licensing requirements that accounting teams have to recognize and withhold revenue at various times. QuickBooks can devise ingenious workarounds for the limits, but these workarounds certainly result in a tangle of repetitive journal entries, convoluted recognition schedule spreadsheets, and hazy or zero forward sight.
Billing
NetSuite enables businesses to receive real-time visibility. Consolidated billing, automated rating methods, and scalability for numerous pricing models to incorporate setup fees, subscription counts, and dynamic consumption in one phase provide more transparency.
When referring to subscriptions billing, NetSuite's payment capabilities far outperform QuickBooks. Renewals that are automated assist in retaining revenue while also reducing the necessity of manual control. Businesses could also set customer-specific pricing and discounting, eliminating the requirement to supervise and route subscription changes manually.
On a single bill, NetSuite SuiteBilling can mix one-time service or product purchases alongside periodic services, such as a mobile phone, activation fee, and monthly service. SuiteBilling also offers a wide range of subscription billing choices, such as fixed-rate (annual, multi-year, and monthly), intake, or a mixture of the two. You can also handle promotional pricing, including a reduced rate with modified automatic billing after the free trial time, and quickly alter contracts or pause and restart subscriptions.
[ Related Article : netsuite training ]
General Ledger
NetSuite's general ledger (GL) allows you to modify your GL to match your business requirements by providing accounting information from a system-level down to the individual transactions. People can add unique GL impact lines to transactions across single or many accounting books, like invoices or vendor bills, decreasing the time and effort necessary for the accounting system, period closure, and auditing.
A basic chart of accounts makes it easy to classify and comment on actions at the transaction level, eliminating the need to sift through thousands of lines to discover what codes should be applied to which transactions. The NetSuite Multi-Book engine could indeed document all book-specific activity relying on a specific business transaction from the P&L allocations, general ledger, depreciation, revenue recognition, expense interest expense, and more, thanks to preconfigured mapping capabilities among your primary and secondary accounting system and also book-specific functional exchange rates.
Multidimensional reporting allows you to add tracking information at the transaction level, eliminating the requirement for a complex chart of accounts. QuickBooks attempts to make their solution function through tags. However, there are only so many tags that quickly run out as users use them.
Accounts Payable
Although QuickBooks lacks purchasing procedures, NetSuite's approval workflow engine mitigates risk by guaranteeing that purchasing and accounting controls and policies are adhered to. It facilitates clearances when individuals aren't seated next to each other, either due to numerous workplaces or a work-from-home situation. If invoices don't match purchase orders, customers could automate discount computation or exception processing, then reduce manual data input errors and the time it would take to handle vendor bills.
Role and user-based authorization in NetSuite help preserve the division of responsibilities by limiting what data and functionality users have access to. On the other hand, QuickBooks has a constrained approval workflow and only a few user responsibilities, resulting in a weak control framework and real transparency.
Accounts Receivable
The accounts receivable tools in NetSuite help us maintain your client list, monitor your collections, and accept payments without recording specific account balances. Customer aging, recurring bills, invoice analysis, and exception findings that indicate account irregularities are available in real-time through customizable dashboards, analytics, and KPIs.
Customers could also self-serve real-time information on purchase requisitions, stock levels, and payment details. Using invoices sent through email and various financing options, the payment procedure is simplified. QuickBooks is capable of creating entries but just not downloading or schedules. NetSuite Advanced Revenue Management makes it straightforward to predict and track revenue from agreements with milestone billing and renewal functionality. As performance goals are met, forecasted revenue instantly changes to recognized revenue.
Management of fixed assets and leases
One could track depreciating or nondepreciating corporate assets from formation to depletion, evaluation, and disposal, control an asset's whole lifecycle or quickly report overall fixed assets. It helps keep track of all financial assets, cover purchase costs, property status, and document and maintain accurate records.
NetSuite notably tackles the specific accounting and reporting needs for leased property, including creating amortization schedules and the separation of interest expenditure from variable costs for balance sheet and income statement reporting purposes, as well as different accounting treatments. These fixed asset and leasing management features are not available in QuickBooks.
Management of Inventory
NetSuite inventory management provides businesses with a comprehensive picture of their inventories. Inventory management in NetSuite allows businesses to see exactly what they have on hand. NetSuite inventory management automates real-time tracking of inventory levels, requests, and sales across the stock lifecycle, reducing manual processes and providing the information necessary to make data-driven choices, increase revenues, and obtain increased control over their organization. Core factors, select, pack, and dispatch, embedded barcoding, and multi-order picking are accessible warehouse management tools.
Reporting
Standard accounting statistics, including P&L and cash flow, are available in QuickBooks and NetSuite. On the other hand, NetSuite has a large library of real-time reports, ranging from sales forecasts to aggregated parent and subordinate reports. One could also report in the domestic currency of the countries wherever affiliates are situated, owing to NetSuite's multi-currency capability.
Want to know more about Netsuite, visit here Netsuite Tutorial !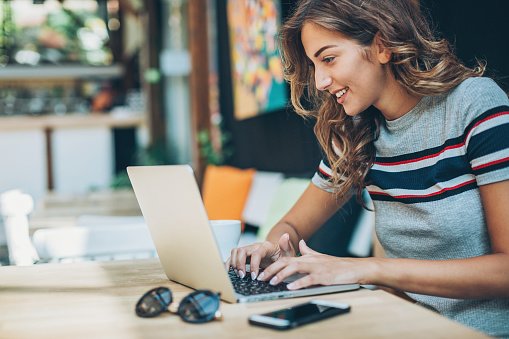 Netsuite Training
Master Your Craft
Lifetime LMS & Faculty Access
24/7 online expert support
Real-world & Project Based Learning
Main Differences Between Netsuite vs Quickbooks
Netsuite software is ideal for businesses and organizations that need a reliable online business management system (financial management). Consider getting a NetSuite ERP subscription if you need software to help with inventory tracking (inventory management), Enterprise Resource Planning (ERP), accounting software, customer relations, and more.
Quickbooks is great for small businesses looking for a cost-effective and simple way to monitor and handle their finances. You should consider purchasing a Quickbooks subscription if you're an employed full-time business owner or simply searching for a cheap and efficient way to handle your accounts virtually.
Netsuite is excellent for companies looking for an all-in-one cloud-based business suite, while Quickbooks is ideal for only small businesses looking for finance and accounting software.
Quickbooks costs per monthly license and capability, but Netsuite costs per integrated design user and more.
Quickbooks accepts cash per license and monthly; however, Netsuite only accepts payment per license.
Quickbooks does not have a Price Planner to assist customers in setting a price and equipping your service with essential features, however Netsuite offers.
Quickbooks allows customers to pay for your license monthly, while Netsuite does not.
Tasks Can be Achieve Using Netsuite vs Quickbook
Netsuite :
Finance and accounting, revenue recognition, financial analysis, billing, worldwide accounting, and consolidating are all aspects of financial management.
Financial planning includes budgeting, forecasting, and planning.
Pricing and promotions, sale order tracking, and returns management are all aspects of order management.
Product data management, planning, work order management, scheduling, and quality assurance are all examples of production management.
Planning, implementation, interaction, and assistance are all aspects of supply chain management.
Logistics management, outbound logistics, inventory control, and warehousing solutions are all aspects of warehouse and fulfillment.
Finding, procurement, and payment are all aspects of purchasing.
Quickbook :
It can create and track Invoices
It could keep track of bills & expenses
It can print financial statements for your business
It could track employee hours and run payroll
The taxes can be simplified.
Tax planning tools.
Invoicing and payment processing.
Estimates.
Intuit and third-party integration options.
Mobile application access.
Customer support.
General reporting.
Netsuite vs. Quickbook Pricing
NetSuite and QuickBooks share similar broad features and functions, but NetSuite ERP provides enterprise-level technologies that QuickBooks Online does not. As a result, NetSuite and QuickBooks are vastly different when it comes to pricing.
Frequently asked NetSuite Interview Questions and Answers !!
Pricing for NetSuite ERP:
Like many other enterprise-level business applications, NetSuite has a specialized pricing model. Instead of advertising pricing on its website, NetSuite enables customers to track them down and negotiate with them to develop a plan (and price) that suits your company.
The cost of NetSuite ERP software is mostly affected by the company's size, the features that are required, if you're already combining multiple products, the number of people you require, and other factors.
Even though there is no method to know how often NetSuite will charge without dealing with them, several web reviews estimate the monthly price at around $1,000.
Pricing for QuickBooks Online:
The pricing of QuickBooks Online is significantly more transparent. QuickBooks charges a monthly subscription fee, which varies depending on the plan you choose:
$25 per month for a simple start.
$50 per month for the essentials.
Plus, there's an extra $80 per month.
$180 per month for advanced.
QuickBooks also has premium add-ons such as QuickBooks Payroll, T sheets, and others that you can use for a monthly fee.
Even though the QuickBooks Advanced option is frequently regarded as one of the most expensive small-business accounting software, one of the four QuickBooks Online packages would be considerably cheaper for the majority of the local businesses.
Pros and cons of NetSuite and QuickBooks
Pros of NetSuite ERP (Enterprise Resource Planning)
NetSuite ERP is a business-to-business solution. Compared to certain other enterprise-level systems such as Sage Intacct and QuickBooks Enterprise, NetSuite ERP offers a wide range of capabilities to meet all other corporate finance and accounting requirements.
NetSuite is an appealing alternative if you're searching have an all platform that can be specifically configured and fitted to your firm.
It provides a plethora of tools complementing ERP software which will help manage the whole of the business procedures in one location.
In contrast to its set of features, NetSuite's software is famous for its web-based design. Despite the fact that QuickBooks Online is indeed web-based, not that allenterprise system solutions have moved from localized to cloud hosting.
Compared to other enterprise-level systems, NetSuite provides better access and versatility since it is web-based.
Pros of QuickBooks Online
QuickBooks Online is among the most frequently purchased accounting software solutions here in the industry for a cause.
QuickBooks Online is a fully efficient, accessible, and consumer-friendly solution that can support businesses of all types and sizes.
Many small businesses benefit from QuickBooks Online since it can effectively fulfill their needs sans overloading customers with features and functions they do not even require.
Furthermore, QuickBooks' price is open and straightforward, enabling you to properly evaluate what it delivers or charges to certain other alternatives in the industry.
Even though QuickBooks Online is frequently chastised for its expensive price compared to rivals, there is no denying that this is a valuable tool.
Cons of NetSuite
Pricing isn't written in stone, so you'll need to schedule a free consultation with a "price architect" to figure out how much it will cost depending on the attributes you need.
There is no free trial, just a sample.
You must be cautious during the installation step to avoid paying for more services than your requirement.
Cons of Quickbooks
It's not even close to the power of Netsuite.
There isn't a one-size-fits-all solution.
Lower-tiered plans provide basic functionality.
Conclusion
NetSuite ERP is a comprehensive, enterprise-level solution for larger enterprises that require more than basic accounting and financial planning capabilities. Because of its multitude of options, feature-rich software, and user-friendly platform, QuickBooks Online is best suited for most small-business owners. However, suppose your company is expanding internationally, and you expect to need an ERP framework for managing things. In that case, NetSuite may be a great option that puts you on the road to success.
Other related articles: