Netsuite Connectors - Table of Content
Introduction to Netsuite Connectors
NetSuite Connector is an American Cloud computing company established in 1998, and its headquarters is in Sar Marto California. NetSuite connector offers software and services to manage finances, business operations, and customer relations. NetSuite is the no.1 cloud ERP system on the market. It is a cloud-based ERP software that helps businesses run more effectively and cost-effectively. The NetSuite is a unified business suite that offers an end-to-end business system that includes the following areas and more. Areas included are Enterprise resource planning (ERP), financial management, and accounting customer relationship management (CRM), e-commerce inventory, and warehouse management. Whereas NetSuite eliminates the need for separate applications for critical business functions and seamlessly connects information across the business in one unified source. More than 50,000 organizations running on NetSuite applications. NetSuite is 10 times larger than the next larger competitor in the ERP market. A broad range of functionalities with industry-specific. NetSuite works with your unique business requirements and real-time dashboards provide engaging graphical reports, insight into forecasting, profit, inventory, and more customizable functionalities.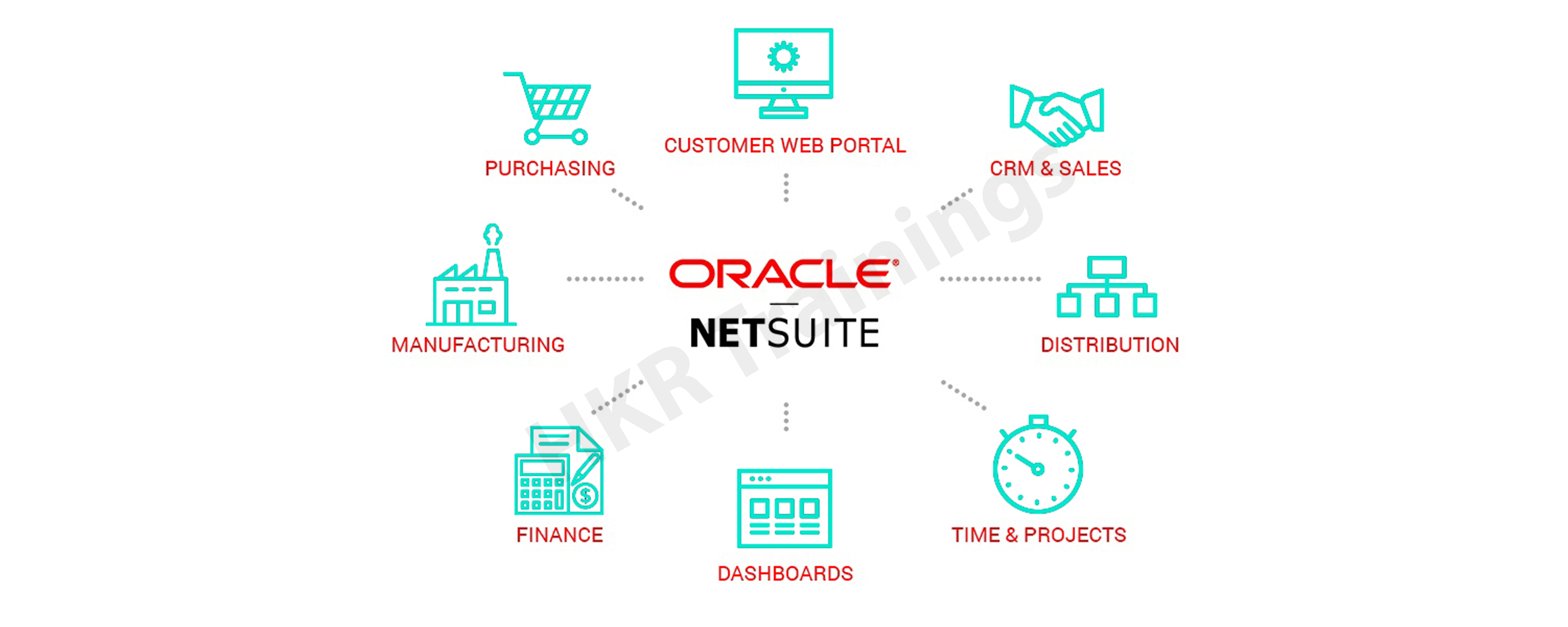 Looking for Netsuite Course? Enroll Now to get a FREE demo on Netsuite Training.
Why Netsuite Connectors?
Here we are going to list out a few things that will explain why most of the ERP-based companies adhere to the Netsuite Connectors.
Netsuite connector is intelligent:
This type of cloud system holds all corporate data in a single database, giving you access to your key performance metrics on a customizable, real-time dashboard. As a result, Netsuite enables you to make better and faster decisions.
Netsuite connector ids integrated:
within a single, powerful application, it combines the complete customer-facing CRM and E-commerce capabilities with back-office accounting ERP and well-service portals for partners. As a result, it allows companies to unite fragmented data and automate the business processes from end to end.
Netsuite connector is simple:
with Netsuite, implementations are both faster and less expensive than traditional business applications. Modularity enables phased implementations according to your company's needs. In addition, click not code, and advanced customization supports business as you define it. As a web-based on-demand solution, Netsuite significantly reduces your total cost of ownership.
Netsuite Connector Architecture
NetSuite Architecture will explain the work and nature of the application. So let's learn the Architecture of NetSuite.
The following image illustrates the complete work nature of the Netsuite Connector;
NetSuite is a full two-tier ERP strategy kit, where two-tier ERP is nothing but a business and technology strategy that helps the organizations to keep their cost or investment in existing ERP systems. ERP systems such as SAP or Oracle at the corporate level services, such as empowering subsidiaries and many divisions to innovate with an ERP system that gives more agility and better ownership. For the customers, NetSuite is the first and only-on-demand two-tier ERP system to deliver real-time financial consolidation, and global business management, customization, and full integration with SAP or Oracle. NetSuite testifies the two-tier ERP as a practical and proven solution that provides driving quantifiable business benefits.
[ Related Article: Netsuite course ]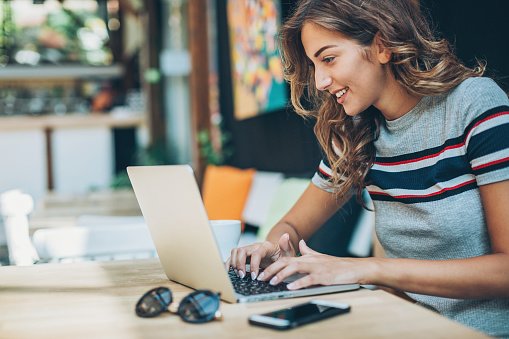 Netsuite Training
Master Your Craft
Lifetime LMS & Faculty Access
24/7 online expert support
Real-world & Project Based Learning
NetSuite connectors features
The Netsuite connector offers the following key features;
Financial management:
Accounts receivable
General Ledger
Multi-currency
Fixed asset management
Multi-company and Consolidation support
Supply chain management:
Order management
Inventory management
Procurement
Employee resources and planning:
Ecommerce and Retail:
Point of sale
Mobile point of sale
Product content management
Marketing automation
Professional service automation:
Project management
Timesheet management
Expenses management
NetSuite connector advantages
We know that Netsuite is No.01 cloud computing service provider. What makes it reach no.1 place over the other cloud computing software? Here are the reasons;
Now let's know the benefits of Netsuite connector;
NetSuite is easily integrated with CRM systems. This allows companies to unite fragmented data and share it with every department.
NetSuite is a cloud-based system. Instead of hiring additional IT employees, daily system maintenance like backups and server updates are outsourced.
NetSuite houses all of the financial information in a single database. Instead of tracking and supporting multiple software products and databases, NetSuite provides users with access to key performance metrics in real-time.
NetSuite offers dashboard and other business intelligence tools updated in real-time. With more visibility and better access to data, management is able to recognize and seize opportunities quicker.
Real-time data transfer: event-driven solution provided for the business transactions between the applications.
Functionally verified: All the key business flows are thoroughly verified for both applications.
Aligned with the business flows: All the different aspects of the business transactions are identified and have been integrated seamlessly.
Want to know more about Netsuite, visit here Netsuite Tutorial !
Suiteflex in Netsuite Connector
Suiteflex is the technology platform for customization, verticalization, and business process management within Netsuite. Suiteflex gives customers, partners, and developers all the tools they need to easily customize all aspects of the Netsuite.
Key Benefits of Suiteflex in Netsuite connector:
he Suitflex plays personalized roles to optimize individual and team productivity.
Customizes the end-to-end business processes to your precise company and industry requirements.
Helps to build the new functionalities, workflows, and processes your business demands.
Connects to legacy and third-party applications and content providers.
Key components of the Suiteflex NetSuite connector
The below are the key components of the Suiteflex Netsuite connector:
To define the components, we have come up with an image;
SuiteScript: it builds new functions, processes, and entire applications and hosts them in Netsuite.
Suite talk: seamlessly extends the Netsuite to legacy systems and third-party vertical applications.
Suite builder: personalize and configure NetSuite with easy-to-use, point-and-click tools.
Top 30 frequently asked Netsuite Interview Questions !
Suiteflex benefits
The following are the major benefits of suite flex;
Offers unlimited custo mization: No more settings for a "one size fits all" hosted application solution. Suiteflex transforms Netsuite into your company's software, completing you with the terminologies, your business functions, and processes.
Easy verticalization: Verticalization to your industry-specific needs has never been easier.
Customization doesn't break: Customization and extensions carry forward seamlessly with upgrades, making maintenance nightmares make a thing of the past.
Open: Standards-based web services make it simpler to extend Netsuite to other systems, vertical solutions, and third-party add-on capabilities.
Reliable: Applications you build using Suite flex are hosted within Netsuite - which comes complete with a 99.5% uptime guarantee, robust-based Oracle, and J2EE architectures, and world-class security infrastructure.
Final notes
As is said earlier, NetSuite connector is essential for all companies to produce innovative technologies and deliver services. It also helps them to expand the market and increase the number of customers globally. NetSuite Connector is a cloud-based one-stop solution to all the problems related to business. NetSuite
Connector tool has come up with advanced features and capabilities to help organizations in training and testing the employees. This is also cost-effective, saves time, and fewer errors in the production process. Users can also work on a new project without changing any modifications to the existing projects. I hope this blog may help you to learn and grow.
Other related articles: