JIRA vs Confluence
Last updated on Dec Fri, 2022 3360
JIRA vs Confluence - Table of Content
What is JIRA?
Jira is one of the most popular software development tools used by agile teams. The tool enables the development teams to plan, manage, and report work in the most collaborative way possible. Whether it is a startup or a well-established organization, this Atlassian tool will help you track and resolve issues.
No matter the size of the team, Jira can be used to divide huge chunks of work into smaller sections which eventually improves overall productivity. The tool is fully customizable which not only provides effective issue tracking but acts as a full-fledged project management software.
The biggest reason why teams across the globe use Jira for their agile projects is the great agility it provides. When the team uses Jira, the process is governed by the team and not the tool.
Talking about Jira, there are three application types developed keeping in mind a particular segment of the audience:
Become a master of Jira by going through this HKR Jira Training!
1. Jira Software
Jira Software is a component made specifically for development teams so they can use agile methodologies and different functionalities in an effective way. There are a lot of things teams can do with Jira Software, like sprint planning, release management, and bug tracking.
2. Jira Service Management
Jira Service Management IT Service Management platform that is used by different stakeholders to raise requests and issues. Then these requests are taken into consideration by the required team and all of them are fulfilled in an orderly manner.
3. Jira Work Management
Jira Work Management is the Jira component that is used by business teams. It enables business teams like marketing, sales, or HR to track their work using Excel-like list views, Calendar views, and other basic forms.
Now that you know what Jira is and what are its three important components, let's have a look at the second major Atlassian tool, Confluence.
What is Confluence?
Confluence is one of the most preferred tools when it comes to sharing knowledge effectively and efficiently. Using this tool, the teams can not only create but also closely collaborate and share information, irrespective of the size of the team.
This Atlassian Tool enables the users to stay on the same page throughout the project as all the team members have access to all the relevant information whenever they need it. Confluence will never let you down if you have a high-stakes project which needs rigorous efforts as the tool that enables you to take quick decisions and gain alignment.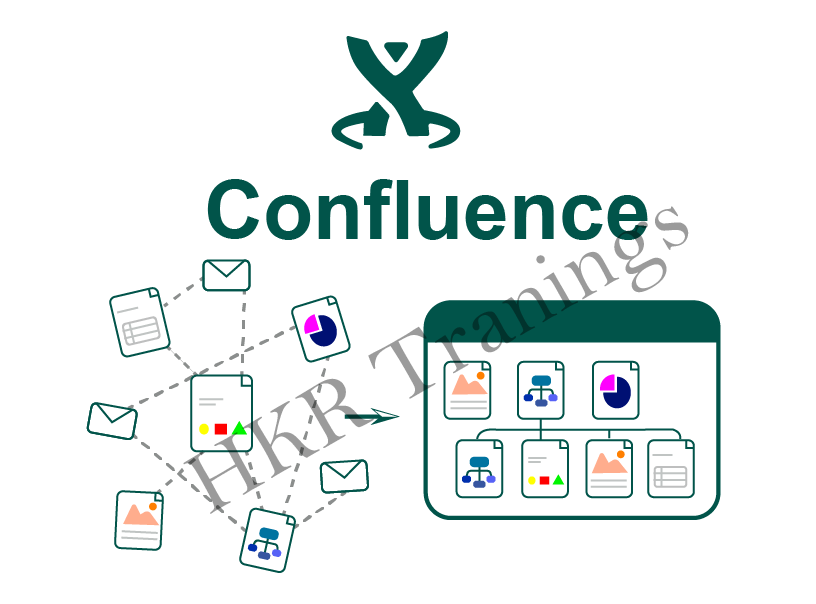 Now that you know the basics of both Jira and Confluence, it is equally important to check what the collaboration of the two tools brings to the table.
Now that you know all about the two Atlassian tools, it is finally time to have a look at the comparison between Jira and Confluence.
Become a master of Confluence by going through this HKR Confluence Training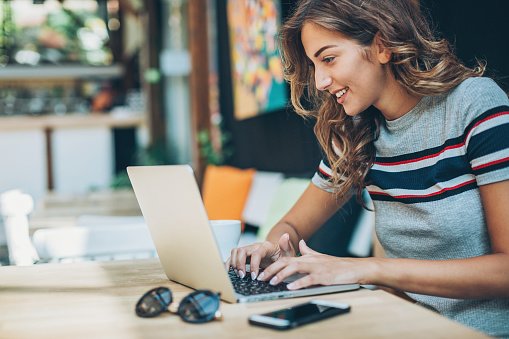 Jira Training Certification
Master Your Craft
Lifetime LMS & Faculty Access
24/7 online expert support
Real-world & Project Based Learning
Comparison between JIRA vs Confluence
You know Jira and Confluence are both Atlassian tools. Now, let's compare them on the basis of the following categories:
Platforms Supported
Both Jira and Confluence support web, android, and iPhone. These tools have a mobile application so even if your team is working remotely, they won't miss anything important.
Typical Customers
Both Jira and Confluence are used by small, midsize, and public sector customers. These tools can be used by any kind of customer. If the customer is looking for a tool to organize and manage the work of a software development team, then Jira is what they need, while if the customer is looking for a tool to collaborate with team members then they should choose Confluence.
Pricing
Both Jira and Confluence are free for up to 10 users. If there are more users then Jira charges 7.50$ for a standard plan and 14.50$ for the premium plan. Whereas Confluence charges 5.50$ for a standard plan and 10.50$ for the premium one.
Access and Permissions
Both Jira and Confluence provide different types of access and permissions to their users. There are different types of permissions in Jira which can control what users can view and control. Three different types of Jira permissions are Global permissions, Project permissions, and Issue Security permissions. Talking with reference to Confluence, then this tool enables everyone to participate by keeping the version history accessible to everyone. Three different types of Confluence permissions are Global permissions, Space permissions, and Page restrictions.
Task Management
Both Jira and Confluence work amazingly well for task management. These tools enable teams to stay on the same page, manage tasks, and collaborate effectively. The only difference here is that Jira is well suited for large projects, while Confluence comes to the rescue when the projects are small.
Active Directory Integration
Both Jira and Confluence can be connected to the LDAP directory which enables communication with the active directory.
Activity Dashboard and Tracking
One of the best features that both Jira and Confluence provide is Activity Dashboard and Tracking. So, as soon as you login into your application the first thing that you see is an interactive dashboard that helps you track all the activities. Multiple dashboards can be created for multiple projects.
Application Integration
Both Jira and Confluence enable a lot of external application integrations. Jira can be connected with external data sources to receive data, like databases, and REST APIs. And, Confluence can be integrated with external sources to improve overall team collaboration, like Sharepoint and OneDrive.
Content Management
Jira provides a content management template which enables the teams to visually track the project's progress. Whereas Confluence is not a content management tool but a collaboration tool in which documents can be edited and stored.
Workflow
Workflow for Jira and Confluence are entirely different. While for Jira, the Workflow refers to the process of project management in an organisation which has many statuses and transitions. Whereas, Workflow for Confluence focuses on a better alignment of work by creating, managing, and publishing content.
Project Management
When it comes to Project Management, Jira uses workflows to track and manage software projects. Whereas, Confluence makes the entire project management process simpler by placing the project in one place so all the projects can be tracked easily.
Why use Jira and Confluence together?
By now you know Jira and Confluence are amazing tools in their respective fields. While Jira enables the team to plan the project and track it, Confluence helps them in organizing their ideas, files and other material that the team produces as the project proceeds. So, when both tools are used together, they complement each other and productivity increases to a new level.
The top 3 reasons for using Jira and Confluence together are:
1. Single source of truth
Once the two tools start working together, your team will no longer have to look for information at different places. The tools will help in creating, updating, and sharing information, all of this in real-time. Whether you want to check which issue is stuck with the QA team or how is the marketing team performing or how's the documentation going on, all of this can be accessed from a single source, post this collaboration.
2. Break down communication barriers
Once Jira and Confluence are implemented together, there will be one source of truth which will eventually break down the communication barriers. With this collaboration, all the team members have access to everything that is happening in the project. Using the tools together, everyone tends to be on the same page when an idea is being discussed or the project plan is being laid.
3. Improve efficiency
No longer will the teams have to juggle around for some pieces of information and the work won't be delayed when everyone has access to everything. Hence, the teams that use Jira and Confluence together will have greater efficiency as they tend to spend less time on tracking the project and rather invest that time in making the project better.
Now that you know what the two tools can do together, let's have a look at the features of each tool, one after the another.
If you want to Explore more about Jira? then read our updated article - Jira Tutorial
Features of JIRA
Jira has numerous outstanding features if someone wants to plan and track all their software development projects. The tool provides a lot of useful features to manage these projects in complex scenarios like agile boards, backlogs, roadmaps, integrations etc.
Some of the main features of Jira are:
Agile Development - Jira is one of the most prominently used tools for Agile Development as it offers the utilisation of all the Scrum and Kanban board features. The first thing that Jira asks you when you start your project is what type of project you want. You can choose from Scrum and Kanban, and whatever you choose will appear on the screen.
Reporting - The data is delivered by Jira in the form of reports which helps in figuring out the present situation. These reports provide a lot of statistical data regarding the project, throughout the process. Jira provides several popular reports like Version Report, Resolved vs. Created Issues Report, Pie Chart Report, Single Level Group by Report, Velocity Chart, Sprint Report, etc
Jira Project Tracking - Jira gives you the power to track your software projects at any given point. JQL enables you to track some specific projects by using filters or some specific issues. Also, you are allowed to create stories and tasks from any screen. If that is not enough, you get the drag and drop feature which makes the creation of sprints even simpler.
Jira Security - Jira enables you to define the security level of a bug, which means you can restrict the access of specific bugs to specific people or team members considering their security level. Also, the new projects are by default assigned under a scheme called Default Permission Scheme which enables you to create a set of permissions.
Mobile Application - The power of Jira doesn't stay limited to a desktop or an on-premise system, there is a native mobile application which enables the remote teams to access the tool from diverse locations.
Product Integration - The software development process becomes even more impactful and simpler with Jira when it provides so many feature integrations. Some of the popular Jira Integrations currently include Salesforce Sales Cloud, Gantt-Chart for JIRA, Atlassian Confluence, GitHub, Service Desk, Zendesk, etc.
Jira Roadmaps - The project management tool provides developers with a roadmap to keep the project on track. The roadmaps prove their worth when it comes to handling and visualising the growth of the project and how well is the bug-fixing schedule going on.i
Extensive Jira Search - Jira also provides you with a feature to search for anything and everything you need in seconds. Once you have searched something, that could be saved as a filter and reused whenever needed. Some of the search functionalities of Jira include Simple Search, Quick Search, Export search, Configurable Search Results, and Advanced Search.
Now that you know the Jira features, let's move on and check the features of Confluence.
Features of Confluence
Mentioning - No matter how big or small your team is if you want to discuss something with someone or share your project with someone all you need to do is mention that person. As soon as a team member is mentioned, that person is notified.
Search Functionality - Confluence provides a search functionality using refined filters to help team members in searching a particular type of content or search for particular places
Editing Attachments - One of the most amazing features that Confluence provides is the ease with which the files can be shared and discussed. The team members don't need to invest time in editing files and documents anymore, it can be easily done using this tool. Furthermore, the changes get automatically saved without downloading or re-downloading.
Team Calendar Management - Confluence enables you to add a team calendar directly from the personal calendar. This saves a lot of time by reducing unnecessary admin work as there is no longer need of focusing on two different calendars. Also, now you no longer need to add appointments as they can be automatically saved to the team calendar and eventually helps everyone to be on the same page.
Mobile App - Confluence provides you with a superpower to access the platform using remote mobile applications. So, if there are times when you are working remotely or for some reason are not in the office, then this app will enable you to stay connected with your team and receive necessary notifications.
Frequently asked Jira Interview Questions and Answers !!
Conclusion
By now, you would know why Jira and Confluence are such popular tools, no matter the size of your team and type of organization. In the article, you began with learning the basics of the two tools and how they help teams in several work segments.Then you went on to check if these two Atlassian tools can collaborate, where you saw that they make an amazing team and increase overall productivity. Once you know how outstanding their collaboration could be, you went on to check the features of the two tools one after the another.Furthermore, when you knew everything relevant about Jira and Confluence, you compared the two tools based on several features. While comparing, you realized that there are a lot of similarities between the tools too and when implemented they can make a considerable difference in the entire work scenario.
Related Articles:
About Author
As a Senior Writer for HKR Trainings, Sai Manikanth has a great understanding of today's data-driven environment, which includes key aspects such as Business Intelligence and data management. He manages the task of creating great content in the areas of Digital Marketing, Content Management, Project Management & Methodologies, Product Lifecycle Management Tools. Connect with him on LinkedIn and Twitter.
Upcoming Jira Training Certification Online classes
Batch starts on 6th Oct 2023

Sat & Sun (6 Weeks)

Fast Track

Timings - 08:30 AM IST

Batch starts on 10th Oct 2023

Mon & Tue (5 Days)

Weekday

Timings - 08:30 AM IST

Batch starts on 14th Oct 2023

Mon - Fri (18 Days)

Weekend

Timings - 10:30 AM IST
FAQ's
Both Confluence and Jira are Atlassian tools. While Confluence is a collaboration tool used to organize all the project information, Jira is an issue management tool which is used to track and resolve issues in the project.
Since Confluence is an amazing collaboration tool, when you use it with Jira, you no longer need a lot of shared drive links, files, or folders. You can escape all this tedious work and concentrate on overall project management.
Jira Service Management is a segment of Jira that is used to manage several requests and issues raised by different stakeholders. Whereas Confluence is a collaboration tool that helps teams to collate and organize all the project data.
Jira and Confluence are two separate tools provided by Atlassian. They both exist separately and work amazingly well in their respective departments. Also, they can collaborate to give even better results and productivity.
Confluence can be used by anyone, irrespective of the team size or the type of organisation. It is just an outstanding tool for critical and complex projects that need a lot of organising when it comes to paperwork.