IOT tutorial - Table of Content
What is IOT?
Internet of Things (IoT) is a network of devices or people called "things" that are integrated in operating systems, electronic components, connections, and sensor systems that enable these artefacts to acquire and access information. The primary objective of IoT is to strengthen Internet access from connected devices such as a computer, mobile, tablet, to comparatively stupid devices such as a microwave.
IOT technology will make virtually everyone else connected and smart, by getting better aspects of people's lives with the authority of intelligence gathering, AI algorithms, and networks. IoT may also include an individual with a kidney disease monitor prosthesis, an organism with a spy camera, etc.
Become a master of IoT by going through this HKR IoT Online Training!
Why the Internet of Things(IOT)?
Suppose just imagine everything around you such as your smart devices, car, home, workspace, city, are connected in an environment, IOT can make a big achievement here. The main reason for the necessity of the IOT in your daily life and organizational life improves efficiencies.
For the companies which accommodate large processing of data, IOT is very helpful in analyzing the data by adding sensors very easily.
One can easily manage, track the things at your fingertips.
Reuse the workload with automation capability, process efficiency can be attained thereby saving costs and imposed money.
However, there is a huge demand for the certified peers in the IOT because everyone is adapting to the new innovations for better output.
History of IOT:
The history of IOT is described as follows.
Idea connected devices was proposed in 1970
John Romkey created a toaster that could be turned on/off over the Internet in 1990.
Siemens has introduced the first cell module built for M2M in 1995.
Kevin Ashton used the term "Internet of Things" throughout his work at P&G, which had become widely adopted in 1999.
The term has been listed in famous publications such as the Guardian, the Boston Globe, and the Scientific American in 2004
In 2005 the United Nations International Telecommunications Union (ITU) compiled its first report on the issue.
The Internet of Things has been born in 2008
Gartner, a market research company, includes technology called "The Internet of Things" in their research in 2011.
Upon its inception between 2007 to 2011, the future predictions for the IOT market will suppress the $1 trillion mark by 2022.
Prerequisites for learning the IOT tutorial:
The prerequisites to learn the IOT tutorial are basic knowledge on the networking, programming and databases as well relevant technologies that are associated with IOT.
How IOT works? (Image)
The complete IoT process begins with devices such as mobile phones, smartwatches, electronic appliances such as TV, a vacuum cleaner that enables you to interact with the Iot ecosystem.
The Fundamental components of the IOT architecture are:
Sensors
Cloud Server
IOT gateway
Mobile App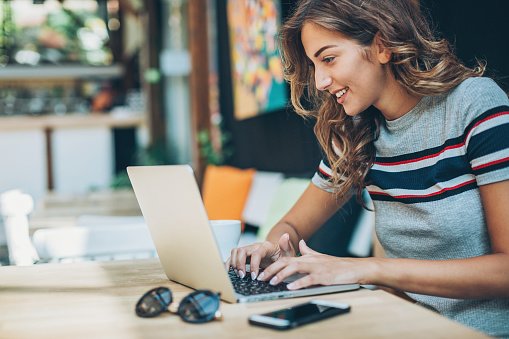 IoT Training
Master Your Craft
Lifetime LMS & Faculty Access
24/7 online expert support
Real-world & Project Based Learning
Sensors:
Sensors or devices are a key element that helps you obtain real - time data from the environment. All of these data may have different levels of complexity. It may be an easy temperature measurement sensor, or it could be a recorded video feed.
The device may have different types of sensors that lead to different results apart from detecting. For example, a smartphone or a computer that has sensors installed, such as a GPS, camera, but your smartphone is unable to sense these things.
Cloud Server:
Here all the collected or fetched ata is sent to the cloud server.The sensors should be moved to the network using various means to communicate. These media involve mobile or satellite networks, Bluetooth, WI-FI, WAN, etc.

Gateway:
Once the information is gathered and stored in the cloud, the software will process the data collected. This method can only be used to monitor the level, read on apps like AC or heaters. However, occasionally it can also be very complicated, such as the recognition of people, the use of computer vision on video.
Mobile App:
Data accessible and available to end-users in a way that can be accomplished by triggering alarms on their mobiles or by mailing them updates via email or text messages. The user also may need a functionality to actively monitor their IoT system. For instance,a camera has been installed in his home, one can access video recording and all the feeds.
Nevertheless, this is not always one-way interaction. Depending on the Iot system and the size of the data, the user may also be capable of performing a rippling action.For example, if the user sensors detect any change in temperature of the fridge, using IoT technology, the user will be able to check the temperature with the assistance of their smartphone.
Features of IOT:
Here we are going to discuss the important features of IOT in areas such as AI, sensors, connectivity, active engagement and devices as well. Let's discuss one after the other in detail.
AI in IOT: Functionally, IoT makes the whole thing smart, indicating that it improves different facets through the appropriate use of information, systems, and methodologies. It can easily be described as enhancing or augmenting your fridge by incorporating it with detectors that automatically identify when milk and eggs run short, to trying to order your option of grocery.
Sensors: The ultimate expression of IoT would have not been efficient without sensors. Essentially, they are the explanation and the main thrust of why this innovation continues to stand out. They play an important role in drawing a distinction of IOT by transferring it from a passive to an active network.
Connectivity: The idea of networking does not really have to be limited to large networks, it could also emerge on a better and lighter level without affecting its efficiency. IoT is going to come into the image and is establishing these small networks among its operating systems.
Active engagement:Today's communication between the various communication devices takes place through passive engagement. IoT has set an example by introducing active content, product or service commitment.
Smart devices: Devices are more effective, affordable and smaller over time, the Internet of Things intentionally uses small devices to distribute usability, flexibility and consistency.
IOT Applications:
Now, we will discuss the IOT applications in various industries such as consumer, electrical, industrial, commercial and infrastructural spaces, etc.
Consumer applications: A growing portion of IoT devices is being developed for consumer use, including connected vehicles, home automation, wearable technology, connected health, and remote monitoring devices.
Industrial applicational: Also known as IIoT, industrial IoT devices attain and analyse generated by connected equipment, operating technology (OT), locations and people. In combination with operational technology (OT) monitoring devices, IIoT helps to control and supervise industrial systems.In addition, the same integration can be conducted out for computerised record notifications of asset positioning in manufacturing storage units as the size of assets can vary from a small screw to the entire engine spare part and the misplacement of such assets can result in a percentile loss of manpower time and money.
Medical applications: The Internet of Medical Things (IoMT) is a technology for medical and health related purposes, data collection and analysis for mapping and testing. IoMT has been referred to as "Smart Healthcare" as a digital healthcare system technology, connecting available healthcare resources and healthcare services.IoT devices can be used to access multiple health surveillance and emergency communication systems. Specialized detectors can also be outfitted in living spaces to monitor the condition and particular well-being of senior citizens, while also making sure that effective care is dispensed and helping people to gain extra movement through treatment.
Infrastructural applications: Planning and controlling the process of feasible urban and rural infrastructure such as bridges, rail tracks and offshore wind farms is a key application of the IoT[60]. The IoT infrastructure can be used to monitor any event or change in structural conditions that could jeopardise quality and enhance risk.The IoT can profit the construction industry through cost savings, time reduction, better workday quality, cashless workflow and increased productivity. It can help you make quick decisions and save funds with Real-Time Data Analytics.
frequently asked IoT Interview questions and Answers !!
Challenges faced by IOT:
IOT had faced some significant challenges and those are addressed as follows:
Inadequate testing and upgrading
Information security and privacy concerns
Complexity of software and bulk volumes of data.
AI integration and automation techniques
Constant power supply, which is very hard to maintain everytime needed.
Interaction and communication shortage.
IOT best practices:
In order to perform your organization in an effective cloud environment following best practices should be followed. They are:
One should effectively design products that ensure more productivity and reliability.
Should accommodate strong authentication rules and security standards.
Need to disable the irrelevant resources or services that are no longer required.
Must properly ensure all the devices are connected ,IOT management hub and security services are secured or not.
Designing the accurate algorithms for the systems to function properly for longer periods.
Related Article: Big Data in IoT
Advantages and disadvantages of IOT:
Here we are going to discuss some advantages and disadvantages of IOT. They are:
Advantages of IOT:
IOT facilitates improved data collection functionality.
It improves and enhances the customer experiences by enhancing the processes and detecting the issues.
IoT provides real-time information resulting in improved decision-making and resource management. For example, if a manufacturer finds a
problem in multiple car engines, he can follow up on the production plan of those engines and solve this problem with the belt of production.
IoT technology definitely helps to improve and improve technologies.
Disadvantages:
Some if the disadvantages of IOT includes:
IoT technology is creating an environment of connected devices. However, despite abundant security protocols, the framework may offer little encryption control throughout that process.
The use of IoT exposes a considerable amount of user information, in exquisite detail, without the active involvement of the user. This creates a lot of privacy issues.
There is genuine controversy about the flexibility of the IoT system. It is mainly about integration with some other system, as there are many various roles involved in the process.
The design of the IoT system is also very complicated. It's also not very easy to deploy and maintain.
IoT has its own set of rules and regulations in place. However, because of its complexity, it is a task of complicity.
Related Article: Future Scope of IoT
Conclusion
Well guys in the above IOT tutorial each and every concept is explained in detail. Moreover this tutorial helps you to gain fundamental knowledge in the subject and improves your tech skills as an IT professional. Meanwhile, if you had any questions, please do comment in the section below, our expertise will definitely get to you to solve your queries.
Related Articles: