What is Informatica?
Informatica offers a number of data integration products. Even so, Informatica PowerCenter seems to be the portfolio's flagship product. Informatica PowerCenter has become so well-known that it is now synonymous with Informatica. So now, whenever I say Informatica on the blog, I'm referring to Informatica PowerCenter. Informatica is a data integration tool that is built on the ETL architecture. It offers data integration software and services to a wide range of businesses, enterprises, and government agencies, including telecommunications, health care, financial, and insurance services.
Become a Informatica Certified professional by learning this HKR Informatica Online Training !
What is ETL?
ETL seems to be a form of information integration that entails an architecture which extracts, transforms, and loads data into a database server or file. It serves as the basis of a data warehouse.Ab Initio, a multinational software company based in Lexington, Massachusetts, developed ETL, a GUI-based parallel processing software.
An ETL system performs the following tasks:
Data is extracted from source systems.
The data is transformed and cleaned up.
Data is indexed and summarised.
Data is loaded into the warehouse.
Changes made to the warehouse's source data are tracked.
keys are restructured
Keeps the metadata.
Updates the warehouse with new data.
Why is Informatica ETL Tool so popular?
Deployments must be credible and automated.
Reducing the risks associated with the adoption of new technologies
Data that is extremely secure and measurable
Self-owned as well as configurable permission access
Data disaster recovery, data monitoring, and data maintenance on an exclusive basis.
Visual information delivery that is appealing and artistic.
Server that is centralised and cloud-based.
Firmware protection for data and network protocols within an organisation.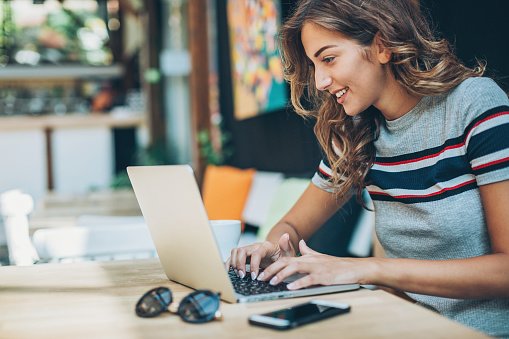 Informatica Certification Training
Master Your Craft
Lifetime LMS & Faculty Access
24/7 online expert support
Real-world & Project Based Learning
How ETL is applied in real time?
Informatica seems to be a firm that delivers data integration products such as ETL, data masking, data quality, data replication, data virtualization, master data management, and so on. Informatica ETL is the most widely used data integration platform for integrating to and retrieving data from various data sources.
The following seem to be some typical use cases for approaching this software:
A company that is transitioning from an existing software system to a new database system.
To establish a Data Warehouse in an organisation in which data is moved from the Production/data gathering system to the Warehouse.
It functions as a data cleansing tool, detecting, correcting, or removing data from corrupt or misleading records in a database.
How is the Informatica ETL implemented?
Extract:The data is derived from various data sources. Relational databases, XML and flat files, Information Management Systems (IMS), and other data structures are examples of common data-source formats. An instant data validation is carried out to ensure that the data pulled from the sources has the correct values in a given domain.
Transform:To gear up the collected information for lifting into an aim data source, a set of guidelines or logical functions such as cleaning the data are applied. Cleaning data entails only sending the "right" data to the target source. There are numerous data conversion types which can be implemented based on the needs of the business. A few of them would be column or row-based, have coded and calculated values, be key-based, join various data sources, and so on.
Load:Merely upload the files into the target source of data.
All three phases are carried out concurrently, with no waiting for others to finish or begin.
Want to know more about Informatica ,visit here Informatica Tutorial !
Features of ETL Tool:
1.Processing in Parallel:
ETL is accomplished with the aid of a concept known as Parallel Processing. Parallel processing is just an evaluation that is performed on various tasks that are running at the same time. ETL supports three types of parallelism:
Data by dividing a large file into smaller files.
The pipeline enables multiple components to operate on the same data at the same time.
The software packages are a component. Processes entailed operating distinct data from different data at the same time to accomplish the same task.
2.Data Reuse, Data Re-Run, and Data Recovery:
Data Reuse, Data Re-Run, and Data Recovery are all terms used to describe the reuse, re-run, and recovery of data.Each data row is assigned a row id, and each process step is assigned a run id, so that the data can be tracked using these identifiers. Checkpoints have been established to mark the completion of specific phases of the process. These checkpoints indicate that we must re-run the query in order to complete the task.
3.Visual ETL:
Visual ETL refers to sophisticated ETL tools such as PowerCenter and Metadata Messenger that enable you to create data sets that are quicker, more automated, and more influential based on your business requirements.
You could indeed drag and drop ready-made dataset and metadata components onto a solution that instantly manually configured, integrates, extracts, transactions, and loads on one's target network.
Top 30 frequently asked Informatica Interview Questions !
Characteristics of ETL:
It is expected to improve data connectivity as well as expandability.
It should be able to link numerous relational databases.
This should endorse csv-data files as well, so that end users can import them with little or no code.
It must have a user-friendly graphical user interface that allows end users to easily incorporate information with the visual mapping system.
It really should allow finished users to customise the information modules to meet their specific business requirements.
Future of ETL:
Informatica -ETL goods and services are designed to provide better company's operations, decrease big data governance, offer additional elevated data security, backup and recovery in the event of an emergency, and optimise the process of creating and creatively designing visual data. They are widely classified as follows:
ETL with Big Data, cloud, SAS
ETL with HADOOP and metadata
ETL as Self-service Access
Mobile optimized solutions
Explore Datastage Sample Resumes Download & Edit, Get Noticed by Top Employers!
Conclusion:
In the above blog post we covered all the important data pertaining to the informatica ETL tool, if you find anything not covered please drop your query in the comments section.
Related Articles: