What is Cybersecurity?
Cybersecurity involves using different practices, processes, and measures to prevent devices, data servers, computers, mobile phones, and systems from cyber-attacks. There are several categories of cybersecurity. These categories are:
Application security - It ensures that the software and applications, both physically and those deployed to servers or the cloud, are safe. Companies use methods like authentication, proper configuration, backups, etc.
Operation security - These are rules set by organizations that describe how and who should handle company assets like data, server details, network details, etc.
Disaster ad business security - This involves using strategies and actions set in case of a cybercrime attack. It helps bring the operations back to normalcy with all key operations back in place.
Cloud security - It involves configuring and encrypting data that serves the business, especially the cloud data, ensuring the transmission is safe, meets the set regulations, and no unauthorized user has access.
Information security - It protects the data using regulations and compliance structures that ensure hackers cannot access sensitive data.
Network security - this involves protecting the network from hackers, i.e., the use of firewalls, how to use and configure wireless networks, etc.
Infrastructure security - These are practices you have set to protect the company or business infrastructure. It ranges from the computer systems, its assets, and networks. Organizations and governments have developed cybersecurity frameworks that offer certifications to show that a company has met all the set regulations, and you always refer to it for guidance.
Education - Companies should put in place cybersecurity training to give the staff more awareness about the technology, how to prevent attacks and what to do when one encounters a cyberattack. You can teach them essential topics like how to detect fake emails, malicious links, physical security, network protection etc.
Wish to make a career in the world of Cyber Security? Start with Cyber Security training!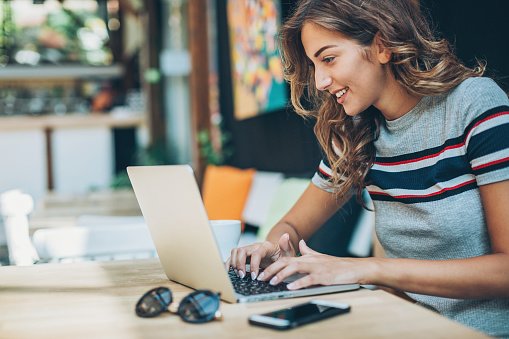 Cyber Security Training
Master Your Craft
Lifetime LMS & Faculty Access
24/7 online expert support
Real-world & Project Based Learning
Types of cybersecurity threats
There are several types of cybersecurity attacks. Some of the threats include:
Malware - these are software that attacks computer systems and devices and damages them. These include viruses, worms, etc. They work together with other cyber threats like malware that ensure that users have clicked on links and submitted the information.
Social engineering - It is a method that hackers use to trick users into giving sensitive information like passwords, credit cards details, computer files etc.
Ransom - it's a software that disables users or administrators from accessing specific files, and they ask for a fee to give you access. Most of them, after payment, go missing and avoid sending you the data or recovery key. They usually target organizations they feel have more money and can pay the requested ransom, e.g., governments and hospitals. They know that this type of company can quickly produce ransom.
DDoS attacks - It works by driving a lot of traffic to the target either on the website or application. It makes it crash, making it vulnerable. It usually affects networks, printers, switches, servers etc.
Phishing - It involves hackers sending emails that look legit but are fraudulent. Once the user clicks on the email links, the hacker collects information like credit cards, website login details, personal information, etc. It's good to learn how to identify phishing emails.
Previous employers - Hackers can use former employees or other people like contractors to help them access your system. It is impossible to notice or be suspicious as all the security protocols are set to treat them as your workers.
If you have any doubts about Cyber Security, then get them clarified by Industry experts in our Cyber Security Tutorial!
Importance of CyberSecurity
1. It protects individuals and businesses against threats
There are a lot of cyber threats right now, most of them target companies and individuals through different platforms. Some of the threats include SQL injection, malware, Dos, Man in the middle, social engineering, etc. Cybersecurity measures ensure that individuals and businesses in charge can handle and counter them to stop and avoid the attacks.
In business, there are a lot of threats where the hackers target the employees, company partners, and vendors to propagate the threats. With the emergence of new trends in human resource like remote work, devices of the remote work can be a target that cybercriminals can target to use to enter the business premises. To avoid all these, cybersecurity teams put up protective measures like close monitoring of systems and networks, strong cybersecurity experts to detect any threat, etc., to reduce any effect that would lead to a reduction of risks.
2. It keeps data safe
Many individuals and companies handle sensitive data and information like passwords, usernames, Identification numbers, security numbers, and telephone numbers. Cybersecurity practices help in keeping them safe by preventing hackers from accessing them. Individuals can achieve this by using strong passwords, updated software, and apps and being careful when using Public WiFi.
3. It increases trust and confidence with your clients
Once your customers know that the company they deal with has put in measures to protect their data. It is done by ensuring company assets like websites, applications, and data are safe. Most customers know the importance of keeping their data safe and what can happen if there are some cyber-attacks.
It forces companies to integrate cybersecurity practices into their infrastructure to make their customers confident when using their products. It also increases customer retention as most of them will be happy with your measures and maintain loyalty by working with your business.
It also enables companies to work with international clients and partners. For example, if your company is ISO certified and follows the NIST cybersecurity framework, there are higher chances of international companies having the trust to work with you.
4. It enables users to browse and use the secured internet
Many people have access to the internet as it plays a significant role in communicating. It has led to hackers using the internet to meet their targets. Most people access the internet either through PC, mobile phones, tablets, etc.
To stay protected from being hit by cybercrime activities, cybersecurity measures are put in place to avoid such attacks. They provide maximum protection and assurance from being hit by hackers when browsing.
5. It ensures you are compliant with regulations
There are a lot of companies, organizations, and government institutions coming up with regulations, certifications, and frameworks to ensure that most businesses are compliant with them. These standards help companies have better ways of responding to threats and protecting their client's assets, e.g., data. They help create awareness to ensure that the requirements are met, especially with critical infrastructures like finance and power.
Some standards like ISO, PCI DDS, HIPAA, and EU-GDPR force businesses to follow the framework and put more money into cybersecurity activities. Some of the rules work internationally, making them know how prepared they are to meet customers' safety and business assets.
6. It reduces expenditure
When companies get hit by cyberattacks, they lose millions of money, pushing companies to spend a lot to recover their assets or put their activities to normalcy. Some attackers ask for high fines to give you the access or your data back, and some may end up disappearing after paying the ransom without getting your assets back.
To cut all these costs, companies have to put in several measures. Businesses have to put in measures that can protect them from attacks to avoid the costs of recovering from attacks.
7. It promotes productivity
When you get hit by a cyberattack, it can cause a lot of harm to the business. For example, when malware hits the company networks, it can affect the network, devices, and systems, making it hard to work. Therefore, it is important to put different cybersecurity measures that will limit such cases.
Some of the measures include offering training to employees about cybersecurity by enrolling them in cybersecurity programs. It enables them to have skills and knowledge, making them more productive at work. This knowledge helps them understand what causes cyber attacks like malicious links, social engineering etc., and how to protect themselves from such.
You can also implement other measures like firewalls, backups, removing downtimes, etc. It reduces the cases of concentrating on damages caused by hackers and gives workers more time to do their job.
frequently asked Cyber security Interview Questions and Answers!
Conclusion
Cybersecurity is a broad field, and it needs some time to have some expertise. Companies and individuals have to work and implement the set measures and regulations to ensure they are safe from attackers. Sometimes it can be challenging to implement all these due to the other emerging trends in technology like remote working.
It is the responsibility of everyone to stay vigilant and learn more about cybersecurity. The overreliance that existed earlier, like the use of antivirus, is outsmarted, and hackers are inventing new methods every day on how they can remain relevant.
Related Articles: