What is Social Media?
Social media refers to online platforms and tools that allow users to create, share, and exchange content, ideas, and information with others. Moreover, social media includes multiple websites and apps enabling communication, networking, and user alliance. These are Facebook, Instagram, LinkedIn, YouTube, Twitter, etc.
These platforms generally allow people to build an online profile, share content like text, images, videos, connect with others, etc. Also, they will enable people to engage in various activities such as likes, shares, comments, direct messaging, etc. Hence, social media has become essential to the modern communication system. It has dramatically impacted how people connect, communicate, and consume valuable information. But the excessive use of social media can negatively impact health, as per studies.
The use of increasing mobile devices across the globe has dominated the total time spent online by people. They frequently connect with others globally anywhere, anytime, on any device. But a recent study by some trusted internet sources revealed a fall in typical internet users globally. The average daily internet usage has fallen by 20 minutes over the past year, which is around 5%.
So, this is all about what social media is in reality. Moreover, Digital Marketing will help you learn much about its usage. Let us move to the impact of social media in different areas.
Impacts of Social Media
Social media has a great impact on society. It is because it has changed the way people interact with each other, share information, and consume content. There are multiple reasons that social media impacts us very much, such as connectivity, information sharing, entertainment, advertising, etc. Moreover, social media has both positive and negative impacts in multiple areas. Here are the full effects of social media.
The Impact of Social Media on Society
Social media has great control over modern society. It has drastically changed the way people live earlier. The extensive use of social media has changed how we start, build, and manage relations. More than 50% of the world's population uses social media like Facebook across the globe, spending at least two hours a day. It reveals that the impact of social media on society is very high.
Moreover, using social media tools, we can present multiple expressions. Also, we can get chances to engage with others online globally. Further, social platforms like Facebook are much more popular as it helps people create profiles and connect with millions. Also, the visibility of major issues and events related to political, social, or business has shifted to large audiences. Hence, it became a powerful medium to connect and share ideas, events, and more with one another.
Impact of Social Media on Politics
Social media affected politics very much. Today most people get multiple types of news through social media only than traditional mediums. It became the simplest way to access political information along with others. In the last few years, the use of social media for political drives has increased. Also, it helped the political parties and related people connect with the masses.
Moreover, these mediums allow people to express their concerns regarding politics, drives, etc. Hence, social networks greatly influence political events like election campaigns, meetings, etc.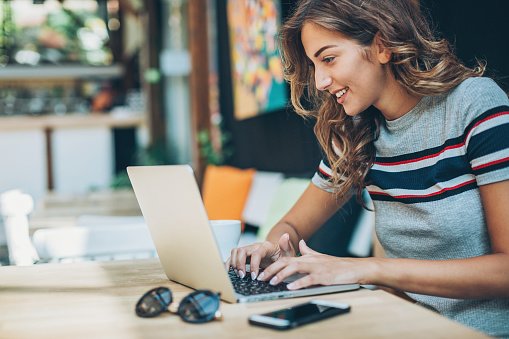 Digital Marketing Certification Training
Master Your Craft
Lifetime LMS & Faculty Access
24/7 online expert support
Real-world & Project Based Learning
Impact of Social Media on Business
The business world is also highly impacted by social media. By using social media, businesses can acquire more data, boost demand, and offer personalized and unique products to customers online. It helps them expand their current market position and grow profitably. Every business activity, from traditional to modern e-commerce, requires social media services today. Further, businesses can promote their brand, create awareness, interact with new customers, and promote and market their products and services.
However, some studies say that developing social networks in the workplace enhances information and data exchange. Also, using social networks increases bonding with each other at the workplace and helps to reduce limits. Thus, it helps to improve links and supports the growth of a highly skilled workforce across the entity.
Impact of Social Media on Youth
Most youngsters are found to be closely attached to social media activities. However, social media can positively and negatively impact youth. The positive impact of social media on youth is that it offers a great platform to them so they can connect with like-minded individuals. They can connect and share their interests with those people and get uplifting from others. Also, it provides multiple choices for networking, learning, creativity, etc.
Further, there is also a negative impact of social media on youth. It includes that excessive use of social media can lead to anxiety, stress, mental health issues, etc. Many studies revealed that extensive social media use can lead to social isolation, low self-esteem, etc. Moreover, excessive social media use can expose youth to online hassle, privacy issues, etc. It can impact their life badly with severe results.
So, it is vital for youngsters that they use social media in a balanced and healthy way. Moreover, there are many educators available to guide and support young people. They help them understand the complexities of social dynamics. It also helps them balance their life with lots of positivity.
Thus, these are some of the various impacts of social media. But there are several reasons to use social media, which helps people connect, engage, and share information.
Wish to make a career in the world of Social Media Start with Social Media Marketing training !
Advantages and Disadvantages of Social Media
There are multiple pros and cons of using social media in real-time. Let us look at some benefits of social media that positively impact us.
Advantages of Social Media
Connectivity
Social media platforms provide a different way for people to connect across time zones. Wherever people are in the world, they can connect easily. Further, it allows individuals to maintain healthy relationships with their friends, family members, etc. and helps to keep in touch.
Sharing Information
Social media platforms allow people to share information quickly and easily with a large audience. News, opinions, ideas, etc., can spread rapidly. Also, it helps shape public discussion and influence public opinion greatly.
Entertainment
Social media platforms offer multiple entertainment options to us. It starts from funny memes, images, and videos to live streams of events, webinars, and concerts. It makes social platforms a popular destination for people looking for leisure.
Advertising
Social media platforms provide a powerful advertising platform that helps us target specific audiences. Hence, it became an essential tool for businesses and marketers looking to approach new customers. Also, it helps them build brand awareness and grow well profitably.
Influence
The use of social media affected many people and gave rise to many online influencers. They can shape public opinion well and influence consumer behaviour on a large scale. However, social media is now valuable for brands and marketers looking to reach large audiences.
Awareness
Social media platforms can be used to spread awareness of any activity so that people can become more conscious. However, social media covers all the local and global events that make people aware of their surroundings. Thus, we can get more updates about our environment through social media.
Building Relationships and Communities
The use of social media platforms helps us build strong relationships virtually. We can easily connect with our friends, family members, etc., sitting so far from us. Also, it allows us to build groups, including people from different cultures, backgrounds, thoughts, etc. Therefore, there are multiple groups online, such as food and travel bloggers, youtubers, gamers, etc. They help people know about others and the places they haven't visited.
Disadvantages of Social Media
Apart from many benefits, there are some disadvantages of social media too. Let us look at these cons.
Feeling Distressed
The use of social media can make people feel very stressed and lack empathy. The negative comments, trolls, and negative feedback make someone feel upset. It is one of the major disadvantages of social media, which is invisible.
Impacts social connection
The lack of face-to-face connectivity and in-person talks impacts social links in the physical world. The excessive use of social media hampers emotional and social bonding between people. As a result, there will be no such excitement as when they meet in person after long virtual texts. So, people need to manage their relations well.
Mental Harass
The regular use of social media platforms can also cause mental stress. People will only be stuck to gadgets and devices, sending texts, images, memes for expressions, etc. It lacks social bonding, and mental stress will increase if any negative comment comes forward.
Hacking
It is another major flaw of using social media excessively. Many people across the world get hacked through their social media platforms. It is effortless to get any person's data through social platforms. So, there is a need to update the privacy settings regularly to avoid such situations.
Addiction
It is a serious issue with many young people that they become addicted to social media platforms, leading to severe consequences. Young people spend much time texting messages, constantly checking phones for notifications, texts, etc. Thus, they are highly distracting. Also, this habit makes them lazy and mentally weak and isolates them.
Get ahead in your career by learning SMO Training through HKR Trainings !
Bottom Line
Thus, we have seen the major impacts of social media, the advantages and disadvantages of social media, and the positive and negative effects. We know that information is a reliable power. Also, its sharing keeps people more active.
Also, being aware of the content we share or consume is vital. It helps us move ahead without any issues. Overall, social media greatly impacts society, business areas, and youth. Further, it helps to know the correct information from trusted sources. Also, its influence is likely to continue growing in the coming years.