What is IBM Tivoli?
IBM Tivoli software is an enterprise system management platform that helps the IT team to manage data centers, systems, etc. It was founded by Bob Fabbio in the year 1989, with its headquarters at Austin, Texas. It provides centralized control and configuration to manage distributed resources. It helps the IT team to meet the complex needs of today's IT infrastructures.
IBM Tivoli constitutes a set of service packages for IT infrastructures, which includes storage, security, systems, enterprise asset, and network management. It can monitor and manage a variety of applications on various operating systems. It enables the IT team to track the availability and performance of all the components of the company. It also provides reports that can be used to track trends and troubleshoot problems.
Components of IBM Tivoli
IBM Tivoli consists of several components. Users can also install optional components to extend the functionality of monitoring.
IMAGE
Tivoli Enterprise Monitoring Server
Tivoli Enterprise Monitoring Server, which is also known as Monitoring Server, is the backbone of the architectural components. It collects the performance and availability of data of agents. It sends a heartbeat to all Tivoli Enterprise Monitoring Agents that are connected to the server. It also acts as a central repository to store active conditions. It also receives the alerts sent from agents. It stores and tracks the situations and policies. All this information will get stored in a proprietary database format.
Explore IBM Watson Analytics Sample Resumes Download & Edit, Get Noticed by Top Employers!
[ Related Article: watson analytics ]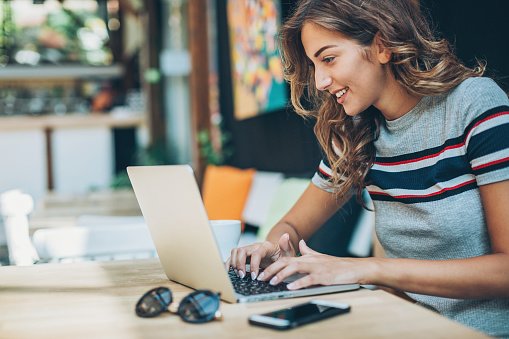 IBM Tivoli Training
Master Your Craft
Lifetime LMS & Faculty Access
24/7 online expert support
Real-world & Project-Based Learning
Tivoli Enterprise Portal Server
It is the presentation layer which enables users to retrieve, manipulate, analyze, and reformat data. It acts as a repository for all graphical presentation of monitoring data. It also manages users' access through workspace consoles, which means what data a user can access, how will the data be displayed to the user, etc.
Tivoli Enterprise Portal Client
It provides a Java-based graphical interface for users so that they can connect to the Tivoli Enterprise Portal Server and view the monitoring data collections. It acts as a single presentation layer that brings all the views together. The users can quickly identify on the window if any component is not working as expected. The users can install it as a desktop client application or access it through a web browser.
Tivoli Enterprise Monitoring Agent
It is installed on the system or the subsystem that needs to be monitored. The agents initiate the heartbeat status. They collect data and distribution of attributes to the monitoring server. The agents test the attribute values against a threshold and send these values to monitoring servers. The process of performing tests is called situations. It displays an icon when the value exceeds the threshold.
Warehouse Proxy Agent
It receives and consolidates all historical data collections from all agents and stores it in the Tivoli Data Warehouse. The architecture can have multiple warehouse proxy agents.
    Become a Expert in IBM Webshpere Commerce Server With HRK. Join IBM Websphere Commerce Server now
Warehouse Summarization and Pruning Agent
It performs aggregation and pruning functions on the historical data of the Tivoli Data Warehouse. It has configuration options to customize the historical data storage. It can run on the same systems as the Tivoli Data Warehouse, or it can run on a separate physical system.
Advantages of IBM Tivoli
Here are some of the advantages of IBM Tivoli.
Users can install one or more Tivoli Monitoring components.
It provides authorization to control systems, functions, geographical views, and applications.
It provides a single console for the incident and problem management with granular information.
Users will have a simplified view of all the systems in the environment.
It offers a simple schema to easily manipulate and extract data.
Users can access real-time and historical information.
Users can administer management rules easily.
It can integrate with data from sources like OMEGAMON, IBM Tivoli Enterprise Console, IBM Tivoli Data Warehouse, etc.
Lets Get Start With IBM Cast Iron Training
IBM Tivoli installation
IBM DB2 and IBM Rational ClearCase are the pre-requisites for IBM Tivoli software. Once you download the software from the partner account, unzip the file to your desired location. Open the Windows folder in it and run the setup file. The install will open and click on 'Next'. Accept the license agreement and click on 'Next'. You will get a key, so make sure that you copy it. Click on 'Next', and you will get a list of components to choose from.
Expand 'Tivoli Enterprise Monitoring Agents' and select 'Monitoring Agent for Windows OS'. Expand 'Tivoli Enterprise Monitoring Server' and select 'Linux OS Support', 'UNIX OS Support', 'Windows OS Support', 'UNIX Logs Support', 'Summarization and Pruning Agent', and 'Warehouse proxy'. Select the same options that you selected in the monitoring server for both the 'Tivoli Enterprise Portal Server' and 'Tivoli Enterprise Portal Desktop'. Click on 'Next'. Select 'Monitoring Agent for Windows OS' and click on 'Next'. Keep on clicking 'Next' until it asks for Database details. Give the username password details and click on 'Ok'.
You will get an option to configure the 'TEP Server'. Leave all the fields as is and click on 'Ok'. You will get a screen to configure the monitoring server. Give a unique name and click on 'Ok'. Choose 'On this computer' on the next screen and click on 'Ok'. Verify all application support options are selected and click on 'Ok'. It will show configuration defaults for connecting to the monitoring server, click on 'Ok'. Click on 'Finish' to complete the installation.
    Become a Expert in IBM Webshpere Commerce Server With HRK. Join IBM Emptoris Trainng now
Conclusion
IBM Tivoli is the best-used monitoring software in the market. About 2800 customers are using Tivoli for their business needs. The clients can automate the business services integration known as Service Management. This makes the processes flow faster, which results in freeing up technology resources for other aspects. The IT team can also set compliance by setting some parameters on how to use the resources, who can access sensitive data, etc.