What is Docker?
Docker is a containerization platform that makes the process of developing, executing, maintaining, and distributing applications more easier. This is accomplished through the virtualization of the operating system of the system on which it is installed.
Docker allows you to decouple your apps from your infrastructure, allowing you to swiftly release applications. You can administer your infrastructure in the very same manner you control your apps with Docker.
Become a Docker Certified professional by learning this Docker Training!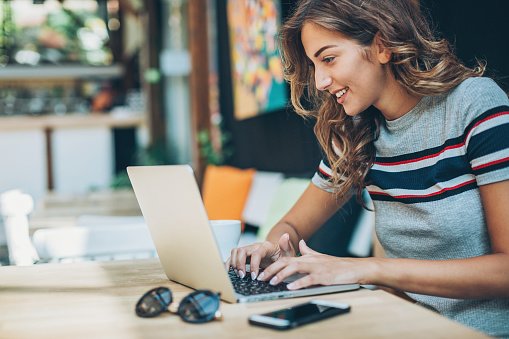 Docker Training
Master Your Craft
Lifetime LMS & Faculty Access
24/7 online expert support
Real-world & Project Based Learning
Why Use Docker: Benefits of using Docker on Windows
Let us look at some of the reasons why people use Docker and why you should install it too:
Docker is responsible for separating and isolating your applications and data so that every container may use all the resources it needs without interfering with or relying on other containers. Ultimately, it will be possible to execute numerous containers on the same host at the same time.
Docker speeds up the application deployment process. It effectively organizes the overall development lifecycle by giving developers a uniform working environment.
Docker gives you the maximum flexibility and agility possible. Docker images may be simply handled across various hosts due to the consistency in the environment.
Docker tends to make the development and deployment process quite affordable by reducing the necessity of additional infrastructure resources for development and allowing individual process containers to be shared with other applications.
By convention, an application running in a container is better secured than one running on bare hardware. Developers have total power over the traffic flow since Docker assumes responsibility for the total isolation and segmentation of apps running inside Docker containers from one another.
Prerequisites for Docker Installation
64-bit processor with Second Level Address Translation
4GB system RAM
Support for hardware virtualization at the BIOS level must be enabled.
Ensure that Windows' Hyper-V is enabled. (We will explain how to enable Hyper-V later in the article).
Ensure that the Windows has the WSL 2 feature enabled.
Top 30 frequently asked Docker Interview Questions !
Step By Step Docker Installation Process
If you've never installed Docker before, the procedure might be a little perplexing and challenging. Ensure you carefully read our instructions on how to install Docker on Windows 10 because you'll probably need to do it on a number of devices in the future.
Open your browser and go to https://docs.docker.com/desktop/windows/install/.
Click on the link and the download should start within seconds.
Make sure to enable the Hyper-V Windows Feature on the Configuration page after the installation procedure begins.
To enable Hyper V on Windows 10, follow the steps mentioned below:
Right-click on the Windows icon and open "Apps and Features".
Scroll down and select "Programs and Features" mentioned under Related Settings.
Select Turn Windows Features on or off on the left panel.
Select Hyper-V and click OK.
Let the installation process take time to set up and wait until it is completed.
Click Close and restart after the installation process is completed.
The software will not automatically start after the installation is finished. To use the Docker tool, look for it in your desktop search bar and click on Docker Desktop.
Docker provides a how-to-use tutorial before you begin using the application. The tutorial walks you through the steps of creating a Docker image and running a container.
Docker Desktop is now running on Windows successfully.
Then, to install the Docker engine on your PC, follow the steps below.
To validate the version of Docker installed on the system, go to Docker CLI and perform the Docker version command.
Your Docker setup on Windows is complete, and you will now be able to create and execute Docker images and containers within the Docker environment.
Uninstalling Docker from Windows 10
Follow these instructions to uninstall Docker from your Windows 10:
Right-click on the Windows icon and open "Apps and Features".
Locate "Docker Desktop" and click on the uninstall option.
You only need to choose the Uninstall option to confirm your choice before being sent to an uninstall wizard. Once the uninstallation is complete, the Docker Desktop app will be removed from your computer.
Is Docker Free?
The Docker website states that using Docker for non-commercial, educational, and small company purposes is absolutely free of cost. For usage by professionals in bigger businesses, it does, however, require a paid membership.
To Conclude
We hope that you were able to install Docker on your Windows 10 successfully. If you follow the instructions properly and ensure that you have everything that is required, you will be very easily able to install Docker on Windows 10. So, go ahead and install it on your system. In case you have any doubts, reach out to us via the comments section.
Related articles