How to become a project manager - Table of Content
How to become a project manager?
There are two primary paths to take in becoming a project manager. You can take the "traditional" route, which is to become a project manager, obtain a qualification, and then work as a project manager. You can also continue to gain project management expertise and move up the project management career path without a diploma, credentialing, or other "traditional" project management skills training. Being a project manager entails more than just a set of credentials. While there are numerous accreditations available, having a degree is not needed. There are numerous other steps you can take to become a project manager.
Traditional Project Manager
The term refers to the individuals who chose to pursue a career in project management and have a degree or qualification in project management. Even though an official certification is no longer needed to become a project leader (see: all of the above), it's still something to think about if you're concerned about gaining your project management skills. It will provide you with more employment options and higher potential earnings. Still, it will also teach you some project management best methods and practices that you may not have been subjected to otherwise.
Non-traditional Project Manager
An unintentional project manager or unconventional project manager is also referred to as an unintentional project manager. These are usually the individuals who never intended to be project managers but find themselves properly performing project management as part of their day-to-day work. NPMPMs can be businessmen trying to plan a marketing strategy, product managers trying to coordinate product innovation, or web designers developing a new website. The majority of work entails projects. And most projects have many moving parts, such as research, planning, budgeting, coordinating, managing resources, and so on, all of which must be managed and organized to succeed and is overseen correctly to ensure that your project is on schedule.
Wish to make a career in the world of PMP? Start with PMP training!
What does a project manager do?
The typical role of a project manager (PM) is to oversee the entire project's commencement, strategic planning, execution, regulation, and closure. Project managers always work as members of a collective team responsible for the whole project. They are typically socially adept and excellent team players. As a project manager, you must be able to adapt to new folks, civilizations, surroundings, and circumstances. Flexibility is essential for teamwork and communication because you will be the team's contractor and control system. Suppose you wish to become a great project manager. In that case, you must learn how to be an effective team leader, workmate, and manager simultaneously.
Managing the lifecycle of a project is one of the most challenging jobs because no day is the same. One will need to use all of the essential project management experience, skills, and tactics to resolve all the current and potential future problems. When a problem comes, you'll also be the first individual your team turns to. They may presume you to have the proper responses to their queries. But it is precise because of this that a professional life in project management is appealing. You will be involved in both formal and informal interactions. If you assume you know folks well from the moment you encounter them, this could be the perfect career. Project managers are, in essence, comparable to psychiatrists.
They are well-versed in the issues, needs and wants, and preconceptions of staff members. But besides being a social person, a project manager will not become deeply attached to their projects. A few basic the responsibilities of a project manager will include: playing a role in the planning process, implementing the plan, planning ways of communicating, resolving persistent issues, tracking the project's progress from beginning to end, making sure that the team is genuinely getting stuff done, and many others. To put it briefly, you will be in charge of trying to connect each project to the corporate world and its consumers.
You must be conscious that you will bear sole responsibility for completing a project. You will be made responsible for any errors made by your team and any client grievances. In this role, you will be concerned with both the precision of your work and your team's work. This vocation is changing constantly and continually evolving with new challenges. If you enjoy variety, this is the job for you. You can always change the project you're starting to work on, the team you collaborate with, the sector you're in, and even the methodologies you use to make your life easier.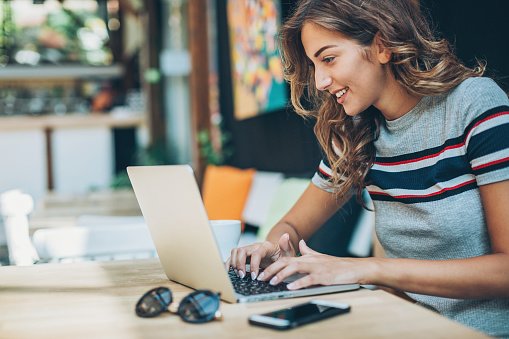 PMP Training
Master Your Craft
Lifetime LMS & Faculty Access
24/7 online expert support
Real-world & Project Based Learning
Key Responsibilities of a Project Manager
There are five primary responsibilities of a project manager-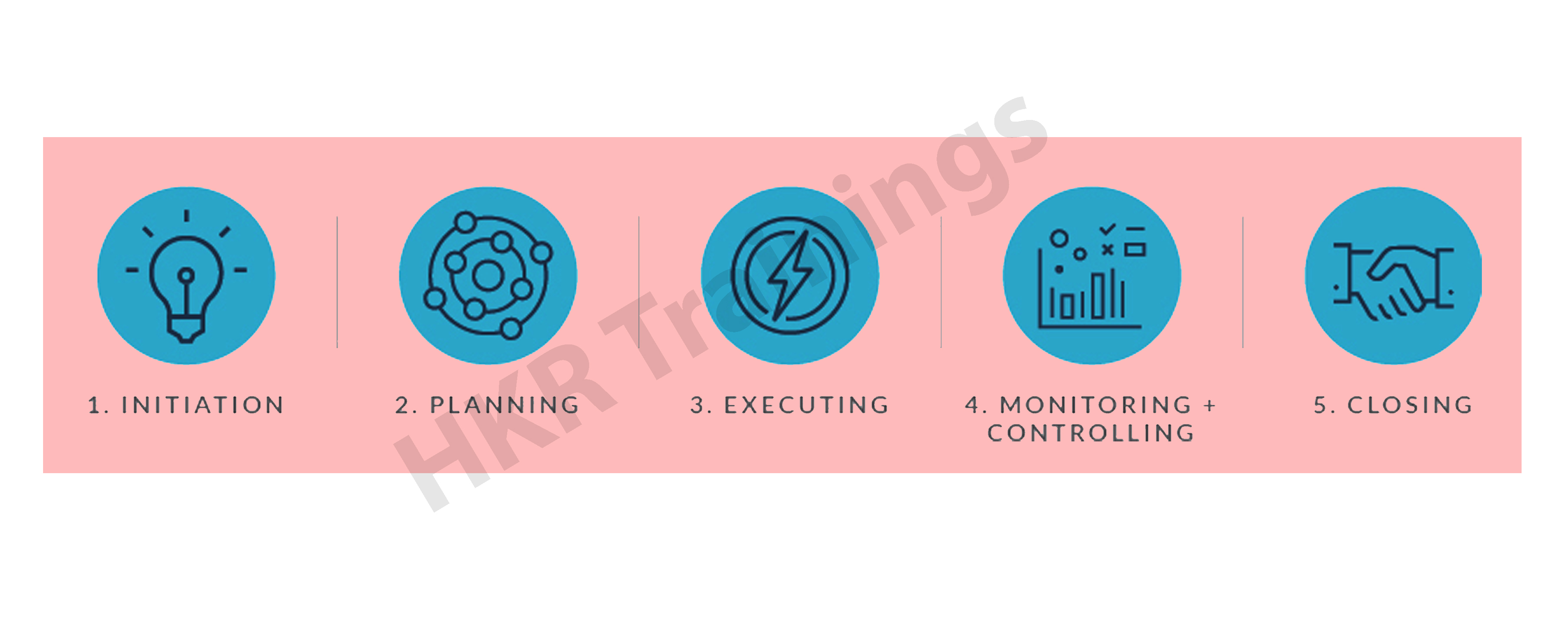 Initiation
The first stage is the initiation of the task. In this stage, the thought for the task is investigated and explained. The objective of this stage is to inspect the possibility of the task. Furthermore, choices are made concerning who is to do the task, which party (or gatherings) will be involved, and whether the venture has a good base of help among the involved individuals.
In this stage, the current or planned project pioneer composes a proposition that portrays the previously mentioned matters. Instances of this sort of venture proposition incorporate marketable strategies and award applications. The imminent backers of the task assess the proposition and, upon endorsement, give the fundamental support. The venture authoritatively starts at the hour of endorsement.
Planning
The next phase is very primitive to a task's prosperity. A thoroughly examined project plan will furnish the task group with an unmistakable heading and comprehension of their commitments to the venture's progress. An itemized project plan is just a rundown of the undertakings and exercises that should be achieved to arrive at an achievement or produce a deliverable. Where the Project Charter is made at the full-scale level, the nitty-gritty venture plans are at the miniature level and capacity as the work plan for each colleague. In the Planning Phase, the Project Manager works with the undertaking group to make the specialized plan, task list, asset plan, interchange plan, financial plan, and starting timetable for the venture, and lays out the jobs and obligations of the undertaking group and its partners. Project planning is an iterative interaction that might happen reliably throughout the task. The degree of arranging point of interest expected for work more than 2 - 90 days in the future may not require a similar accuracy as work expected in the following two months. Nonetheless, these plans ought to be checked on and changed consistently until the fruition of the undertaking. The recurrence of doing iterative arranging will likewise rely upon the task's size, intricacy, and hazard level.
Execution
The execution stage includes doing the subtleties of your task sanction to convey your items or administrations to your clients or inside partners. First comes project arranging, and then, at that point, comes project execution. Regardless of how well you plan, your venture won't find success except if you can carry out your thoughts.
During the arranging period of undertaking the board, you ought to have framed frameworks and methods to assist with completing your task inside your association's prerequisites. For instance, you could have made cycles to interface with outsider merchants who supply fundamental unrefined substances.
Adhering to your cycles can assist with guaranteeing your task continues effectively. Instead of making a progression of tedious, one-off choices, you can seek your arrangement for direction and push forward with certainty. Be that as it may, assuming conditions or market influences change, don't be reluctant to revaluate and change course. Obstinately adhering to an arrangement when a change is justified can endanger your whole venture.
[Related Articles:CAPM Vs PMP]
Monitoring and Controlling
Project management's checking and controlling includes effectively investigating the situation with your task as it continues, assessing expected deterrents, and carrying out necessary changes. During this stage, associations need to shuffle a few obligations, including keeping to the timetable, remaining inside the spending plan, staying away from project-related tasks running wild, and overseeing risk. Here is a survey of the equal cycles you'll have to focus on while observing and controlling the project management. Indeed, even all that arranging can't wipe out all difficulties. During the observing and controlling stage, you'll have to audit and address change demands from colleagues, clients, and partners. Sometimes, you might need to update whole cycles.
At times, your client might choose to alter their perspective on the task's extension after you've started work. During the project management checking and controlling stage, you might have to reevaluate your methodology to assess whether you can oblige expanded scope inside the first course of events or financial plan. If not, you want to return to your arranging stage to explain assumptions, update your undertaking sanction, explain new jobs and obligations, and afterward forge ahead with your task execution.
Closure
The motivation behind the end work in the lifecycle of a project is to affirm the culmination of undertaking expectations as per the general inclination of the task support and to convey the last task attitude and status to all members and partners. Project conclusion guarantees that all members and partners to the task are educated regarding follow-on exercises (for example, new activities, administration advances, SLAs, and so on) and have a fair chance to impart and arrange related projects and create administration proprietors.
Ending all the project exercises should likewise incorporate ID and catch of illustrations learned and best practices, and authentic of these hierarchical interaction resources (Opa's) in ServiceNow for ensuing reference, authoritative learning, and reuse. For a finished undertaking, the Project Manager is dependable to:
Assigning timelines and directing a Project Closure/Lessons Learned Meeting
Complete the Project Closure Report with input from the venture group. The report will affirm recorded as a hard copy from the task
support and clients that the undertaking is finished.
Complete the Project Closeout Checklist
Complete a Service Transition Report (if appropriate)
Led the Project Satisfaction Survey (Appendix F) and audit results.
Close and deactivate the undertaking in ServiceNow (Required)
Sort out for a proper festival of the work finished. Make sure to have some good times! (Discretionary, yet suggested)
What Qualifications Do You Need to Become a Project Manager?
It is not as simple as ABC to manage a project. Specific skills must be learned and developed to become an effective project manager. There is no specific degree for this niche. Still, there are a few highly recommended certifications for learning project management skills.
Credentials are significant because they serve as a testament to your abilities. A competent project manager possesses the disposition, abilities, and knowledge required. Typical requirements include at least three years of relevant experience, the ability to talk, professional education, and a PMP credentialing.
A Bachelor's degree in business or computer programming is usually required and years of expertise in a relevant field with increasing qualifications and experience. Certification or Diploma can be obtained through a professional society, a college or university, or a web-based learning program with a particular emphasis.
Because the world of academia instructs you on how to study and obtain skills progressively, any university degree can be helpful for a future project director. This is critical for a project manager who may have to learn everything about a new project's field area in a short period. Self-development, self-learning, and a desire to continuously upgrade oneself throughout one's life are essential for keeping one's professional life at the pinnacle.
The primary certifications of the field are-
Project Management Professional (PMP) Certification-
The Project Management Professional (PMP)® certification is the world's largest and most prestigious project management credential. The PMP®, which now includes predictive, agile, and hybrid approaches, validates process improvement knowledge and skillset in any mode of operation. It boosts the careers of project managers across industries and assists organizations in finding the talent they require to work faster and perform much better. Before you apply, ensure that you meet the following PMP Qualifying criteria:
A bachelor's degree in business or computer programming
36 months experience of in leading projects
Complete 35 hours of training in project management education/
— OR —
• A secondary school recognition or a partner's certificate (or worldwide same)
• 60 months driving undertakings
• 35 hours of task management schooling/preparing or CAPM® Certification
Certified Associate in Project Management (CAPM)
The CAPM (Certified Associate in Project Management) Certification is intended to assist aspirants in learning the skills required for entry-level project management jobs. It could be the first step toward a career in the field. It is a certification intended to prepare applicants for entry-level project management jobs. It is managed by the Project Management Institute (PMI), a global leader in project management. It costs $225 for PMI members and $300 for non-PMI members to take. It can be utilized as a launching pad toward the Project Management Professional (PMP)® certification. To take the CAPM exam, you must have the following qualifications:
High school diploma
23 hours of learning in project management
Soft Skills for Project Managers
Communication
A project administrator is an individual who fills in as the connection between everyone engaged with a particular task. Their capacity to convey important data to each of the critical gatherings is critical to the progress of the undertaking.
A decent communicator will want to get individuals ready for their vision, have the option to come to a typical comprehension, and know the best channels for conveying a specific snippet of data.
Leadership
One of the main pieces of a venture administrator's occupation is driving a group, which is a delicate ability that not every person has. A solid chief can prevail upon individuals' trust, inspire laborers, get purchase in, use sound judgment, and get a sense of ownership with the group's victories and disappointments the same.
Conflict management
Individuals cooperating will have the struggle. It's regular and not an issue, but instead it is something that a decent PM knows how to manage.
An effective peace promoter will know how to hold tempers in line and address issues as they emerge so the group can push ahead and continue to make progress toward their objectives without being put in an awful mood or enormous victories. They also know not to avoid struggles but instead deal with them directly.
Time Management
Using time effectively is an ability that portrays how well a task director can design and focus on their time. A great-time director knows what to do and does it instead of being occupied with no genuine outcomes. Having the option to oversee time and dealing with an undertaking are two distinct things. It is essential for the project manager to have numerous abilities, including correspondence, assignment, announcing, and just the beginning.
Decision-making
Choices can typically be sorted as standard, key, functional, or crisis. Contingent upon the sort of choice that should be made, project chiefs might have various arrangements of standards that become an integral factor while making a judgment, and how they dissect the particular choices might differ.
During the dynamic interaction, supervisors ought to continuously consider how others will be impacted and, if all else fails, counsel their friends or partners. By and large, colleagues are bound to trust a venture administrator who uses wise judgment by characterizing issues plainly and conceptualizing arrangements.
Hard Skills for Project Managers
Technical expertise
While the specific abilities we are alluding to will fluctuate from one venture to another, a decent PM should have a strong foundation in their group's work. For instance, on the off chance that you are dealing with an improvement group making an application, it's inconceivably helpful to have some essentially fundamental advancement abilities and find information on your own.
Familiarity with data
One of the vital jobs of the task director is making a guide for the venture that will direct any remaining partners in their jobs. Comprehend that various situations will require different venture the board strategies. You ought to know how to figure out the ideal choice for every circumstance. You ought to incline request and association, a calm love for clear, quantifiable objectives, and a comprehension of instruments like Gantt and PERT graphs and other visual portrayals of venture courses of events and achievements.
Budgeting skills
Each project has a spending plan. The administrator must ensure that the undertaking doesn't go over the financial plan. That is the reason perhaps the most basic PM ability is planning, which requires a strong comprehension of math, calculation sheets, and funds.
Risk management
Project Management Institute (PMI) characterizes project risk as 'an unsure occasion or condition that affects an undertaking's targets, assuming it happens. Risk Management implies recognizable risk proof, investigation, and hazard prioritization and control. It looks to screen and oversee dangers to limit or stay away from their adverse consequences on the accomplishment of task targets. Project Managers frequently utilize the National Institute of Standards and Technology (NIST) Risk Management Framework (RMF - see underneath) to oversee risk in an organized way.
Master the Art of Project Management with PMP training in London!
Conclusion
Project management requires many skills and expertise. The primary role of a project manager is to see a project from its beginning to end. The role of a project manager can be divided into five main categories- initiation, planning, execution, monitoring and control, and closure. One needs to undertake either a PMP certification or a CAPM certification to earn the necessary qualification to become a project manager. In addition to the educational qualification, one also needs essential soft skills such as communication, leadership, time-management, decision-making, etc. The hard skills of risk management, technical expertise, budgeting, etc., are also equally important.