What is Digital Marketing?
Digital marketing is a way of marketing goods and services using digital technologies like mobile and computer and other social media platforms like Facebook, YouTube, Twitter, and instagram.
Digital marketing also uses email, social media marketing, web-based advertising, and text and multimedia channels. Eventually, any marketing campaign that uses digital mediums is called digital marketing.
Some digital marketing campaigns for promoting your products/ services include Search engine marketing (SEM), content marketing, and influencer marketing.
What does a digital marketer do?
A digital marketer is an individual who uses digital media and other social media platforms to reach potential customers through advertising their company's products and services. A digital marketer is also known to plan and execute marketing campaigns. He also communicates with other business people and keeps up-to-date on the latest business trends. He also uses digital channels like email marketing, display ads, blogs, and social media sites to promote their brand.
How to become a digital marketer?
A digital marketer is the most in-demand job today, and if you want to build your career, here are the seven tips that will help you specialize, strategize and streamline your career as a digital marketer.
Learning fundamentals of digital marketing
To become a digital marketer, one must understand how online marketing works and what tools help to achieve your marketing goals and earn a high return on investment (ROI). The digital marketer must complete courses on search engine optimization (SEO), Email marketing, Social media marketing, Content marketing, online advertising of products/services, pay-per-click, mobile marketing, Affiliate/influencer marketing, and video Audio marketing.
Acquire certification in digital marketing
If you want to grab the attention of employers and make your resume look appealing, include certifications that you have completed in digital marketing. There are many digital marketing certifications. Choose one that meets your interests and budget. When employers browse your profiles and learn about your skills and experience, chances are high that you will be offered a job.
Build your digital marketing portfolio
A digital marketing portfolio is a compilation of your work, like your work experience; the best papers you have published, and it also includes a few testimonials given by your previous employees about the quality of your work.
While creating a portfolio, include your resume and mention your areas of interest, contact details, samples of your work, and Testimonials. Include all your bio details in your CV. The main aim of creating a portfolio is to make people contact you and provide you with job opportunities, so to make them call you easily, give your contact details and email address.
To drive more traffic to your website, the first step is to have a killer website that allows you to showcase your work. Additionally, create a homepage that impresses the audience and fill in all your information on the "about" page.
Wish to make a career in the world of Digital Marketing Start with Digital Marketing training !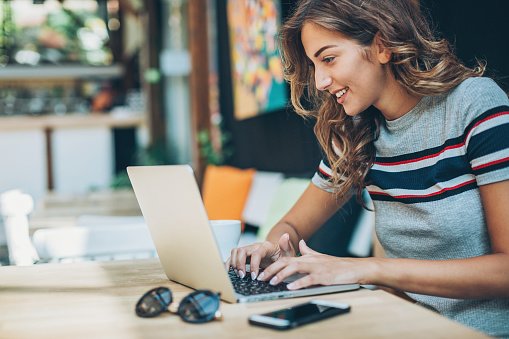 Digital Marketing Certification Training
Master Your Craft
Lifetime LMS & Faculty Access
24/7 online expert support
Real-world & Project Based Learning
Networking to make connections
Digital networking plays a crucial role in connecting with similar interests of people to exchange information about the latest market trends and work opportunities. Participating in these discussions gives more ideas and opportunities. You can ask for your product's feedback and make changes if necessary. Social platforms enable all businesses to come together and share work-related ideas and opinions. LinkedIn is considered to be the best platform for B2B networking.
Apply for potential digital marketing roles
If you want to work in digital marketing, then make sure you complete at least one certification course. There are many digital marketing certifications. Choose one that meets your interests and budget. Some of the certifications are:
Social media specialists.
Graphic designer.
Copywriter.
SEO specialist.
Influencer.
Marketing analysts.
Digital marketer.
Content strategist.
E-commerce manager, and many more.
What are the responsibilities of a digital marketer?
A digital marketer is an individual who uses digital media and other social media platforms to reach potential customers through advertising their company's products and services. Below are the responsibilities of a digital marketer that include:
He is responsible for making strategies fixed on SEO and SEM and also does online marketing to promote the company's products.
Keeps up-to-date about the latest digital trends and looks for new marketing campaigns to improve the reach of the business.
Effectively manage the contact base for lead generation.
Make a tie-up with media persons and offer the best price to customers.
Responsible for maintaining website performance and keyword research while creating an advertisement.
Skills required for the digital marketer
Today every organization needs a digital marketer capable of handling all the issues their website faces. With many companies adapting to online advertising of products and hiring digital marketing professionals, here are the 7 skills you require to become a digital marketer.
Search engine optimization
The digital marketer must know how to do search engine optimization for websites, as it is essential to improve website ranking and drive more traffic. SEO determines what people are searching for and what popular keywords can potentially gain more visitors.
The main difference between search engine marketing and search engine optimization is that SEM brings organic and paid traffic, whereas SEO brings organic traffic to the website. SEO is important for every website as it is a good marketing channel for promoting products.
The digital marketer must also know what factors help boost SEO for your websites. Successful SEO marketers must do proper keyword research on how their competitors perform, their target audience, and so on.
Become a master of Digital Marketing by going through this HKR Digital Marketing Tutorial !
Pay-Per-Click (PPC)
Businesses use pay-per-click to display their ads on social media handles. The PPC campaign drives more traffic to their website and makes viewers buy their products/ services. This is one way to establish their brand and make ads visible; advertisers must pay a fee to the publishers each time their ad is clicked.
If a PPC campaign works well, the advertiser returns on ad spend (ROAS) is high as more viewers visit their site and Google asks advertisers to pay less for clicked ads if it considers the ad useful to the viewers.
Most advertisers choose Google ads for PPC advertising as Google is the most used search engine platform. Google ranks the ads based on the factors like ad quality, ad relevance, and bid price.
Conversion rate optimization (CRO)
Conversion rate optimization is to increase the number of people visiting your blog and make them become your customers. For this, the digital marketer must know how to use A/B testing and multivariate testing; he should also be able to identify weak-performing pages. For example, you are selling multigrain food products, and your company's ragi powder generates a lot of traffic but has less conversion rate; for this, you need to optimize the page to increase the conversion rate.
Social media marketing
Social media marketing uses social media platforms where businesses promote their products/ services through social media platforms like Facebook, Instagram, Twitter, Tiktok, etc. Social media marketing has a built-in data analytics tool that helps users monitor their advertisements' success and identifies more ways to engage with their targeted customers.
The main purpose of social media marketing is that companies can easily reach customers and modify their products according to the wish of their customers. This helps in increasing the sales and trustworthiness of a company.
To successfully sell your products, you must concentrate on customer data, like knowing their interests, behaviors, needs, and desires. This helps you create engaging content that appeals to your customers to buy your products. Social media can be used as public relations and direct marketing tools and as communication channels targeting specific audiences.
Email Marketing
Email marketing is one of the popular ways to market your company's products. You can keep engaging your audience about the latest versions of your brand products and make them purchase your products by offering discounts. The main benefits of email marketing are to build healthy relationships with your customers and drive traffic to your websites and other social media platforms.
Business Management
If you are a digital marketer, you must constantly update yourselves with newer technologies that help improve organizational performance. You can manage your business effectively by understanding issues that hinder business growth, and very importantly, you must ask for customer experience on your products.
Marketing analytics and reporting
Digital marketers must work on analytical and reporting skills that help businesses improve their search page rankings. To increase website performance, a digital marketer must know the reasons for low conversion rates and fewer visitors to their site. He should be able to optimize the poorly performing pages using Google Analytics and their analytics academy. The better the digital marketer understands the marketing issues, the better he can fix the issues and improve the company's marketing strategy and ROI.
Is digital marketing in demand
Yes, Digital marketing jobs are in high demand worldwide with a growing number of internet users. It is estimated that there will be 6 billion internet users by 2027. People depend entirely on e-commerce platforms to buy products as they are cost-effective and less time-consuming.
According to a LinkedIn digital marketing specialists' report, jobs alone have 8, 60,000 openings and are among the top 10 demanded jobs. Most jobs require qualified digital professionals who are good at content strategy, SEO, data analytics, and so on.
Top 30 frequently asked Digital Marketing Interview Questions !
Conclusion:
We hope our article on "How to become a digital marketer" has provided you with all the information that one should possess if looking for a career in digital marketing. A career in this field is in high demand, with lucrative salaries only if you have developed the required skills. So, we end our article here.
Related Articles: