Commerce Stream Jobs - Table of Content
If you're looking to build a great career in commerce but need clarification about whether it will land you a better job, then you are in the right place. Here, we have compiled a list of the highest-paying commerce stream jobs. You can review them and choose the career that best suits your skills.
Highest Paying Jobs In Commerce
After completing the 12th standard or graduating in commerce, many students look forward to pursuing a higher career or professional studies like CA, CMA, CFA, CS, MBA, etc. Plenty of jobs for commerce students are available in the market today with good salary packages. The following is the list of highest-paying commerce jobs.
Chartered Accountant (CA)
Professional Accountant
Cost and Management Accountant
Investment Banker
Company Secretary
Financial Analyst
Actuary
Financial Analyst
Retail Manager
CFP
Business Accountant
Financial Examiner
Management Analyst
Research Analyst
HR Manager
Let us discuss the above popular commerce stream jobs that pay you well.
Chartered Accountant
The first and topmost highest paying job in commerce is Chartered Accountant. The role of Chartered Accountant sounds very exciting. A certified CA can earn between Rs 7 to 8 lakhs p.a. initially with good skills. A practising CA can make more than the average salary. This salary range can enhance further with growing experience. But there is a lot of hard work behind becoming a CA.
The role of CAs is crucial. They look after a company's accounts, finances, and taxation of a company or business and make an accurate report.
The following are the major tasks of CA-
Financial accounting and reporting
Filing tax returns
Conducting audits
Checking financial statements
Maintaining accounts
Corporate finance, tax planning
Preparing final reports and balance sheets, and more.
They ensure and certify that all the reports and records of the company are accurate.
A CA should have good accounting and statistical skills, including reasoning, an eye for detail, auditing, preparing final accounts, and analyzing balance sheets.
It takes 3-7 years to become a certified CA by passing all the exams of a CA course conducted by ICAI, a governing body. After clearing the final stage exam, you can kickstart your career as a CA.
Cost and Management Accountant
After CA, CMA is another highest paying job for commerce students. A student can pursue this professional course after completing the 12th standard or even graduation. Generally, CMAs get jobs in manufacturing firms. They must perform two responsibilities- profitability analysis and budget preparation.
ICMAI is the governing body that controls the exams and certifications and regulates the work of CMA. Like CA, cost accountants must also pass certain levels (Inter and Final). It also takes 3-6 years to complete this course and become certified.
The CMA Course curriculum is also similar to CA and CS courses. The job role of a CMA includes multiple tasks, such as:-
Profitability analysis
Budget preparation
Inventory management
Financial planning
Ledger Entries
Reconciliations
Monthly reports preparation, etc.
Moreover, a CMA should have expertise in accounts and financial management, commercial and industrial laws, cost and management accounting, etc. Whether engaged in a job or practice, a CMA earns between Rs. 3 to 7 lakhs p.a.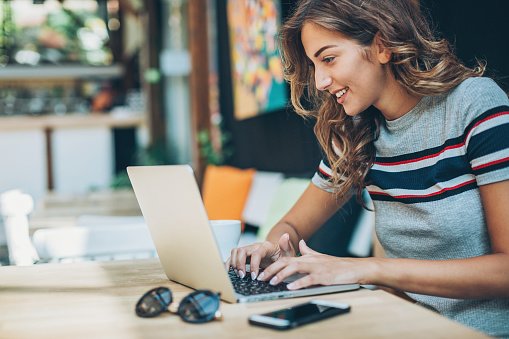 Business Analyst Training
Master Your Craft
Lifetime LMS & Faculty Access
24/7 online expert support
Real-world & Project Based Learning
Professional Accountant
Professional Accountant is another excellent career in commerce. Further, they assist senior accountants or a CA in multiple accounting activities. They are responsible for maintaining financial records accurately for a company or a business. Also, they analyze financial data and records to help make strategic business decisions. They also ensure compliance with financial regulations.
These professionals have the following tasks to do:-
Maintaining financial records accurately, including accounts payable and receivable
Preparing financial statements
Finding trends and patterns by analyzing financial data
Ensuring compliance with laws
Managing budgets and economic forecasts
Advising on tax planning and strategies
Providing financial advice
Managing payroll and benefits
Supporting audits
However, a professional accountant should have strong analytical skills with attention to detail, good knowledge of accounting principles, and proficiency in using accounting software (SAP, Tally, etc.) and MS Excel. Also, they should be able to express financial information clearly and concisely with the best time management skills, including problem-solving and decision-making skills.
The salary of such accountants varies depending on multiple factors such as experience, skills, and location. According to payscale.com, the average salary for a professional accountant in India is nearly Rs 3.5 lakhs per year, with salaries ranging from Rs 1.81 to Rs 8 lakhs p.a. However, senior-level accountants with relevant experience and skills can earn much higher salaries.
Investment Banker
Investment banking is also one of the most sought-after careers in commerce. To become an investment banking professional, you must need a bachelor's degree to start with an entry-level position. With growing experience and adding a master's degree or any other similar qualification, you can get higher positions. However, there are many job offers available in this sector.
They advise companies and individuals on the best ways to invest their money. They should know about the stock market, capital markets, bond markets, etc. Further, the tasks of an investment banker include the following:-
Raising Capital
Equity Research and Corporate Restructuring
Mergers and Acquisitions
Manage hedge funds, mutual funds, and PFA services.
Involve in trading
Provide advisory services related to Debt and Equity, etc.
Moreover, the key roles of an investment banker include analyst, associate, back office executive, VP, etc. According to AmbitionBox, an investment banker earns an annual salary of Rs. 1.9 to 37.6 LPA with an average salary of Rs. 4 LPA.
Company Secretary
A CS is one of the top commerce stream jobs. CS are a company or business entity's in-house legal experts and compliance officers. They ensure that a company and its business comply with all legal and regulatory needs.
Like CA and CMA, a CS must also get essential credentials from the governing body ICSI. The certification of CS also includes certain levels to clear (Foundation, Inter, final), after which they gain recognition as CS. After the 12th standard, the aspirants can start learning CS courses.
The tasks of a CS include the following:-
Ensuring that the company is registered under the ROC.
Managing statutory reports and needs of a company.
Communicate all the necessary information with company management and shareholders.
Preparing notices and minutes for the company's meetings.
Complying with all the company laws and filing annual tax returns.
Verifying and validating the company's financial statements and reports.
The average annual salary of a CS is around Rs. 7 lakhs p.a.
Financial Analyst
A professional involved in investment management is CFA. It is one of the best jobs for commerce students pursuing a career as a CFA. After completing the CFA course, they get the skills to read, analyze, and predict financial markets accurately.
Some of the major duties of a CFA include:-
Preparing financial forecasts for various clients by assessing multiple financial risks.
Cash flow planning
Financial performance evaluation
Applying various tools by analyzing financial data
CFA is a globally recognized profession, and the market has multiple jobs. A certified Level-1 CFA earns an annual salary of Rs. 9.8 lakhs and the level-2 CFA earns around Rs 13.5 lakhs p.a. The salary range can go much higher for a CFA with increasing experience levels.
Actuary
An Actuary is a professional with excellent maths, stats, and financial skills. We can see the role of actuaries in the insurance industry. They assess potential business risks and uncertainties and advise clients and business owners to develop effective policies to reduce such risks. Actuaries have good demand in the insurance sector.
Some of the job roles of an Actuary include the following:-
Potential risk analysis
Problem-solving
Financial modelling
Analyze statistical data
Advice and develop several business policies to reduce risks and costs
An actuary is one of the best commerce stream jobs, and an actuary earns an annual salary between Rs. 3 to 12 lakhs p.a. The average annual salary of an Actuary stands at Rs. 6 lakhs p.a.
Retail Manager
An RM is a popular career in commerce and of the best jobs for commerce students. We can see this role in the FMCG and retail sector, where a retail manager is a top official to resolve all the issues. The primary function of an RM is to ensure the targets and goals are reached and to optimize the team.
Moreover, the retail manager's day-to-day activities include the following:-
Supervising and manaGing store activities
Looking after sales, staff, products, inventory, customer service, grievances, etc.
However, it is one of the growing jobs in the retail sector, with multiple jobs across the market. To become a retail manager, you must obtain a degree or MBA in retail management. The average annual salary of a Retail Manager in India is between Rs. 5 to 6 lakhs per year.
Certified Financial Planner
A CFP is one of the best commerce stream jobs, and these experts are financial advisors to individuals. They manage the individual's economic portfolios and advise them for a better future.
The role of a CFP includes advising people on the following:-
Investment management
Retirement planning
TaX planning
Personal cash flows
Insurance, etc.
A CFP earns an annual salary of Rs. 1.8 to 9 lakhs p.a. with an average salary of Rs. 3.5 LPA. Also, CFPs have a great future with many job opportunities.
Business Accountant
A business accountant is also one of the great careers in commerce, where these experts look after the business accounts. The role of a business accountant in any firm includes the following-
Bookkeeping
Preparing journal and ledger
Preparing financial reports
Maintain accounting records
Filing tax returns (GST, TDS, PF, IT, etc.)
To become a BA, you must be a commerce graduate or post-graduate with good accounting skills. The salary of a business accountant starts from Rs. 2 to 5 lakhs p.a., and the average salary is around Rs. 3.6 lakhs.
Financial Examiner
It is one of the best commerce stream jobs that pay well. A bachelor's or master's degree in a relevant field is enough to get these roles. BFSI institutions generally hire these experts. The primary role includes:-
Monitoring the status of banks and financial institutions.
Review income and expenditure related to operations.
Review assets and liabilities, and more.
These experts earn an annual salary of Rs. 1.2 to 5 lakhs p.a. with an average salary of Rs. 3.5 lakhs.
Management Analyst
Under the commerce stream jobs, a management analyst is one of the best roles. A management analyst needs to be a graduate in business management who works to achieve a company's business goals. Moreover, a management analyst is responsible for -
Collecting and analyzing all business data.
Analyzing financial, employment, revenue, and expenditure data of a firm.
Determine various methods and suggest to management the ways to improve business better.
Further, a management analyst earns around Rs. 10 lakhs per annum on average. It is one of the crucial business roles, among others.
Research Analyst
A research analyst is one of the best commerce stream jobs that require good maths and stats skills. Apart from that, you should know working with data and build models, identify various patterns, conduct sound research, make fact checks, and validate the data.
There is a good demand for research analysts across the job market today. They earn an annual salary of Rs. 1.7 to 9 lakhs per annum with an average annual salary of Rs. 3.5 lakhs.
HR Manager
Every business firm needs to manage people working across the enterprise. Each process needs adequate management personnel to manage employees from joining to exiting. An HR Manager is a personnel who looks after all the above activities.
It is one of the top jobs in the commerce stream and gives a better career opportunity. An HR manager heads the HR department and manages various processes like;-
Hiring and interview process,
Looking after the salary, benefits, exit, and leave management
Implement company policies and best practices.
An HR manager earns an annual salary that ranges between Rs. 2.8 to 18 lakhs with an average salary of Rs. 6 LPA. It is one of the in-demand jobs across industries. It requires atleast MBA in HR with excellent skills.
Conclusion
Thus, the above are the top in-demand commerce stream jobs with multiple roles and tasks. Commerce students can make a great career by choosing the above positions. Apart from these, there are many other jobs for commerce students, such as Budget Analyst, CPA, product manager, and more. Aspiring commerce students and professionals can go through these job roles and plan a better career.