What is Google Cloud?
Google Cloud Platform is a collection of cloud services from Google. This is a cloud-based public computing platform comprising a variety of services such as storage, compute, application development, networking, big data, and so on that operate on the same cloud infrastructure which Google uses internally for their end-user products like Google Search, Pictures, Gmail & YouTube, etc. Google Cloud Platform (GCP) services are accessible by software developers, cloud admins, and IT professionals on the Internet or by a dedicated network connection.
Want to get certified in GCP. Learn from our experts and do excel in your career with HKR'S Google Cloud Training
What is Google Cloud Platform for?
Data centers are used by the companies considering the availability of hardware certainty, cost forecasting, and advanced control. But they do not have the required features to execute and maintain resources within the data centers. On the other hand, GCP is a complete cloud platform which consists of:
Security: Multi-level security options for protecting resources like network, assets, and operating system components.
Capacity: Enough resources for scaling easily if needed. And to effectively manage these resources for optimal performance.
Support: Qualified professionals to install, maintain and support.
Network Infrastructure: A Number of logistical, physical, and HR related components like routers, wiring, firewalls, switches, load balancers, etc.
Facilities: Additional infrastructure components, that includes energy resources and physical equipment.
Bandwidth: Sufficient bandwidth for peak load.
As a result, Google Cloud Platform is a suitable option for companies, especially when companies need a complete catalog of services with worldwide recognition.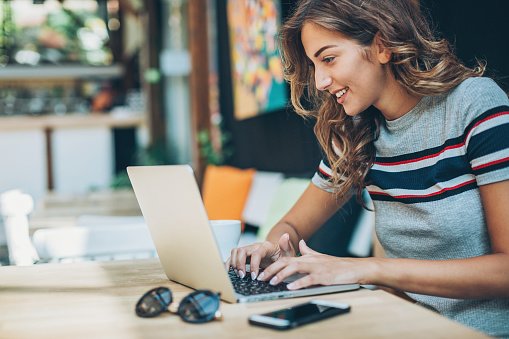 Google Cloud Training
Master Your Craft
Lifetime LMS & Faculty Access
24/7 online expert support
Real-world & Project Based Learning
Google Cloud Platform's benefits:
Following are some of the benefits of the Google Cloud Platform:
Scalability: Users can take advantage of a more scalable platform on the private network. Since Google makes use of fiber optic cables to expand its network, it is likely to be more scalable. Still, Google is working on the scalability of its network, as there can be a lot of traffic at any time.
Best Pricing: Google makes it possible for users to obtain Google Cloud hosting for the best price. Hosting plans don't just cost less than the other hosting platforms; they also deliver better functionality than others. GCP offers users the option of pay-as-you-go, where users are allowed to pay for the services and resources they have used.
Private Network: Google got its own network which allows users to have greater control over the features of the GCP. This enables users to obtain smooth performance and improved network efficiency.
Work from anywhere: After the GCP account is configured, it is accessible from any location. This means that the user is able to use GCP on a variety of devices and locations. This is because Google offers web-based apps that give users full access to GCP.
Redundant Backup: Google still maintains user data backup with integrated redundant backup integration. When the user loses the stored data, Google will still have a copy of user data until the data is forcibly deleted. This contributes to the integrity, durability, and reliability of the data through GCP.
Security: Google has numerous security professionals. They are always there to secure the network and protect the data stored on the servers. Moreover, Google uses the algorithm to encrypt all data over the cloud platform. It assures the user's data is totally secure and safe against unauthorized sources.
Features of Google Cloud Platform:
Some of the most important features of the Google Cloud Platform include:
Rapid elasticity: More resources are available when necessary.
Broad network access: We have access to resources and information everywhere.
On-demand Services: Automatic environment with web-based tools. As a result, no human intervention is needed in order to have access to resources.
Measured service: The feature Easy-to-pay lets users only pay for the services they consume.
Resource pooling: On request, a shared pool of computing resources is made available to users.
Top 30 frequently asked Google Cloud Interview Questions !
Google Cloud Platform Services:
Google offers a number of services with many unique features. That's why Google Cloud Platform is constantly growing around the world. Following are some of the services offered by GCP:
1) Security and Identity Management:
The GCP is made up of the following security and identity management services:
Cloud Data Loss Prevention API: Its main purpose is to manage sensitive data. It provides users with the management of sensitive data elements such as debit card details, credit card details, passport numbers, etc. It provides a quick and extensible classification of sensitive data.
Cloud IAM: This refers to Cloud Identity and Access Management. This is a framework which includes rules and policies that validates user authentication for access to technology resources. Therefore, it is also referred to as Identity Management.
2) Big Data: GCP offers a number of Big Data services:
Big Query: It's a data analytics service that's completely managed by Google. The main goal of Google's BigQuery service is to help organizations analyze big data. It provides the option of highly scalable data management. It means that BigQuery enables users to run ad-hoc queries and share data information on the Web.
Google Cloud Datastore: It is a kind of datastore service that is completely managed, with no schema, and not relational. It allows companies to carry out automated transactions and numerous Queries. The primary benefit of Google Cloud Datastore is its capability to scale automatically. It means that the service itself may increase and decrease based on resource requirements.
Google Cloud Dataproc: It's a quick and user-friendly Big Data service provided by Google. It is mainly involved in the management of Spark and Hadoop services for the processing of distributed data. The service enables users to create Spark or Hadoop clusters based on global workload and accessible when users want.
3) Cloud AI:
In terms of cloud artificial intelligence, GCP provides the following services:
Cloud Machine Learning Engine: It is a completely managed service where users can create machine learning models. It is primarily used for Machine Learning models that depend on the mainstream frameworks.
Cloud AutoML: This service depends on machine learning. It assists users in entering their datasets and accessing pre-designed and quality ML models. It assists users in entering their datasets and accessing pre-designed and quality ML templates. The service runs according to the transfer learning and neural architecture search method of Google.
4) Networking:
Following are the network services offered by GCP:
Virtual Private Network: Its main function is to provide a private network with IP allocation, routing, and network firewall policies. It will assist in creating a secure environment for deploying applications.
Cloud Load Balancing: It is used to divide the workload between different computing resources for balancing the overall performance of the system. It reduces costs as well. It also helps to minimize availability and maximize resource capacity.
Content Delivery Network: It is a network of proxy servers and their respective data centers, which are geographically distributed. The main objective of using the CDN is to maximize user performance. In addition, it provides high resource availability by also distributing associated services to end-users.
5) Storage Services:
Storage services provided by GCP include:
Google Cloud Storage: It is a data storage web service online for storing and accessing data from everywhere. The service offers a number of features such as maximum scalability, security, performance, and sharing.
Cloud SQL: Using this web service, users can create, manage and use the relational databases that are stored on the Google Cloud servers. This service protects and maintains databases, helping users to concentrate on their operations and applications.
Cloud Bigtable: This service is known for its highly manageable and quick performance. It is very scalable—a NoSQL database service which collects and stores data from just 1 TB to hundreds of PBs.
6) Compute Services:
GCP provides a scalable suite of computing services like:
Google App Engine: This is a cloud computing platform which will follow the Platform-as-a-Service concept for the deployment of Java, PHP, and other software. It is used for the development and deployment of online software in data centers managed by Google. The biggest benefit of Google App Engine is its auto-scaling capability. This indicates that the App Engine will automatically allocate more resources to the app when requests increase.
Compute Engine: This cloud computing platform follows the Infrastructure-as-a-Service concept for running virtual machines based on Windows and Linux. This is an important component of GCP. It was designed based on the same infrastructure as that of YouTube, Google search engine, and other services of Google.
Kubernetes Engines: It is responsible for providing a platform for automatic scaling, deployment, and other application container operations on host clusters. The engine supports more than one container tool such as a docker, etc.
7) Internet of Things:
Following are the IoT services provided by GCD:
Cloud IoT Core: This is a fully managed essential service. It enables the users to control, connect, and ingest data from different devices which are connected to the Internet securely. This enables Google's other cloud services to collect, process, analyze, and view real-time IoT data.
Cloud IoT Edge: Edge computing service provides memory and other computing power resources close to where it is needed.
8) Management Tools:
The GCP is comprised of the following management tool services:
Google Stackdriver: This service is mainly responsible for showing overall performance and diagnostic information. It includes information on data monitoring, logging, tracing, error reporting, and so on.
Google cloud console app: It is a native mobile app powered by Google. Its main objective is to allow users to manage the basic functions of Google Cloud services from their mobile devices directly at any time and in any place. The main functions are to alert, monitor, and carry out critical actions on the resources.

Conclusion:
In this tutorial, we have learned about the Google Cloud platform, Why to use the Google cloud platform, the benefits and features of the Google cloud platform, and the Services offered by Google Cloud Platform. We hope you found this information helpful.
Related blog: