What is Microsoft Excel?
Microsoft Excel (or) MS Excel is a spreadsheet with a grid of cells arranged into numbered rows and letter-named columns. Microsoft released the Excel first version in 1987. Over the years, it has become an industry standard for spreadsheets. It is mainly used to store tabular data. 
It supports Windows, macOS, iOS, and Android operating systems. It offers features like calculations, graphing tools, macros, and many more. It provides functions to serve the financial needs. It is available on both on-premise and the cloud. The cloud-based version requires an Office 365 subscription to work with Excel.
Workbook - A workbook is nothing but an Excel file. A workbook can contain multiple worksheets.
Worksheet - A collection of cells in the form of rows and columns in which we can store data. 
Features of Microsoft Excel
Here are some of the features offered by Microsoft Excel.
We can add the header and footer in the spreadsheet document.
We can find specific data and then replace it with new data.
We can password protect the workbook to avoid unauthorized access.
Work on a subset of data in a range.
Excel allows data sorting in either ascending or descending order.
It provides a lot of built-in formulas.
We can create different charts to analyze data.
We can use formula auditing to trace the relationships between cells and formulas.
Benefits of Microsoft Excel
Microsoft Excel has a varied range of benefits. Here are the main advantages.
We can organize large amounts of data in an orderly fashion.
It is very easy to learn.
It makes data easily understandable through visualizations.
It can crunch data numbers instantly.
We can convert the Excel sheet into pdf format and share it with others.
We can integrate it with almost all the software in the Microsoft Office.
We can share the spreadsheets created in the web app to others and work on them simultaneously.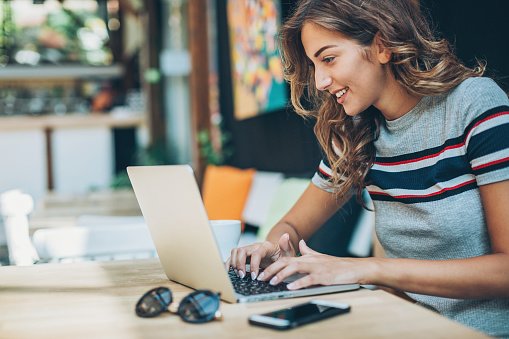 Excel Training
Master Your Craft
Lifetime LMS & Faculty Access
24/7 online expert support
Real-world & Project Based Learning
Installation of MS Excel
We can download Excel for free on iPhone and Android platforms. We would need an Office 365 subscription to download Excel for permanent use on a computer. But we can try it for free for a month. Let us install the free version of Office 365. 
Open a browser, go to https://products.office.com/en-us/try and click on 'Try 1-month free'. It will prompt the user for sign-in. Enter your email address and password to complete the sign-in. Click on the 'Next' button at the bottom of the page. It will then ask you to pick a payment method. Select a payment method and give the necessary details. You won't get billed until after your 1-month free trial is over. So make sure to cancel your trial before it ends to avoid getting charged.
Click on the 'Subscribe' button to start your subscription. Click on the 'Install' button, and it will start downloading the software. Double-click on the downloaded setup file, and click on 'Yes' to start the installation. Once the installation is complete, click on 'Close'.
Exploring the MS Excel window
Open Excel and click on the 'Blank workbook' to get the basic window. The window has the following parts.
File Tab - it will have options to open or save files, print a sheet, and other operations.
Quick Access Toolbar - the most frequently used commands will reside here.
Ribbon - contains tabs like home, insert, page layout, etc. The tabs will contain groups of related commands.
Title Bar - shows the program and sheet titles.
Zoom Control - lets you zoom in and out of the sheet.
View Buttons - it contains various sheet layout views.
Sheet Area - this where we can enter data.
Row Bar - the rows are numbered starting from 1, and it has a maximum of 1,048,576 rows.
Column Bar - columns start with A onwards, and it has a maximum of 16,384 columns.
Status Bar - displays the status of the active cell.
Formulas and Functions in MS Excel
A formula is a special code that we can enter into a cell. We can create formulas with a combination of operators and functions, and apply them to the cells. So if the data in some cells' is altered, it will affect the other cells on which formulas are applied. This will give a dynamic nature to your worksheets.
Excel provides a lot of built-in functions. You can view all the functions by clicking on the 'Insert Function' tab from the top menu. Here are some of the built-in functions.
Count and Sum - we can add data in cells based on criteria.
Max and Min - returns the largest or smallest from the list of given numbers.
Logical - contains functions like IF, AND, OR, and NOT.
Date & Time - to enter date and time data.
Lower and Upper - converts the characters to lower and upper case.
Trim - removes duplicate spaces.
Concatenate - join two strings together.
Find - to find a specified text on the sheet.
SQRT - returns the square root of a number.
Data analysis in MS Excel
Excel provides a lot of advanced features to analyze data. Below are some of the features that help in analyzing data.
Sort - sort single or multiple columns in either ascending or descending order.
Filter - filter data to display only records that meet your requirement. The removed rows will get hidden from the view.
Conditional Formatting - highlight cells with a certain color, add drop-downs.
Pivot Tables - transform rows and columns into the summarized analysis.
What-If Analysis - try out different formulas.
Solver - finds optimal solutions for decision-related problems.
Analysis ToolPak - provides data analysis tools.
Charts for visualizing data in MS Excel
We can create visually appealing charts or graphs in MS Excel. Displaying the numbers in the form of charts makes it more understandable. The following are the charts available in MS Excel.
Column - represents data in the form of columns.
Bar - represents data in the form of bars.
Pie - represents data in groups proportional to the sum of the items. It can also show percentages in proportion.
Line - represents data in equal intervals.
Area - it will show the magnitude of change over time.
X Y Scatter - shows relationships among the numeric values.
Stock - represents stock price data.
Surface - to find optimal combinations in a range of two datasets.
Doughnut - similar to the pie chart but a different representation
Bubble - represents data in the form of bubbles. The sizes of bubbles will depend on the Y-axis. 
Radar - it compares the aggregate values.
Creating a chart
Start with adding some data in your worksheet. Remember that we should have numeric columns to generate charts. Below is an example of data that you can insert in your worksheet. 
| | |
| --- | --- |
| Employee | Salary |
| John | 20,000 |
| Britt | 45,000 |
| Jane | 50,000 |
| Allen | 30,000 |
Select the data in your worksheet for which you want to create a chart. Click on the 'Insert' tab and select the chart option in it. Now select the bar chart from the available options. Click on 'OK' to generate the chart. You will be able to see a bar chart representation of the above data in your worksheet.
Conclusion
With MS Excel, we can create yearly credit and debit sheets and send them across the organization. No matter how small or big an organization is, or which industry they belong to, MS Excel is the most commonly used spreadsheet. We can also use Excel to organize personal data. Microsoft Excel offers a lot of keyboard shortcuts to make things easier.