Domo Vs Tableau
Last updated on Dec Fri, 2022 1472
Alteryx Tools - Table of Content
What is Tableau
Tableau is one of the best data visualization tools, which helps for business intelligence and data science. It can design the extensive range of various visualizations for effective data presentation and arrange the data insights; it maintains various tools that permit the data drilling to see the visuals impact for simple understanding. It provides analytical data abilities and cloud support in real-time. It is a kind of visualization tool which everyone may use. It is proficient in turning the tabulated information into an attractive representation of graphs; we can experience data analytics in real-time through direct interaction with our data warehouse. It permits us to import our data into tableau's data engine from various sources for different views integration in dashboards, and tableau is an effective and dynamic tool that ensures the immediate communication of data insights.
Become a Tableau Certified professional by learning this HKR Tableau Training !
What is Domo
It is a kind of cloud software that is used to specialize the tools of business intelligence. By using business intelligence tools, organizations can transform the raw data as actionable effectively with high speed. Business intelligence tools help quick reporting analysis of competitors, identify market trends, and develop operational efficiency. Domo is the one that is the latest and famous software for BI tools; it turns the data as contextual insights to enable the executives of business to make informed decisions with high speed. We can see accurate data in one place, without any requirement of special knowledge and technical skills. We can design various data visualizations like graphs, interactive maps, and pie charts in a fraction of seconds to share the data with others. It generates alerts visible to other members for subscriptions, and it provides various benefits along with some unique features.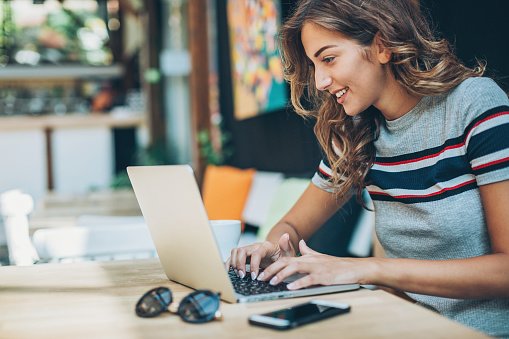 Tableau Certification Training
Master Your Craft
Lifetime LMS & Faculty Access
24/7 online expert support
Real-world & Project Based Learning
Why Tableau
It connects and displays the stored data in different places, and it can gain information from any imaginable platform. The tableau displays various databases, various databases like pdf, excel, oracle, Azure, google cloud, etc. It maintains connectors that permit us to interact with any database. It has various versions which are different from each other based on our purchased connectors, and the content may be either live connected and extract data engine of the tableau. Data engineers and analysts use this tool for data pull-up and visualization development. The designed dashboards are shared to customers like static files. Tableau reader helps customers view the received dashboards, and the tableau desktops data publishes on the server of the tableau. It is a kind of enterprise platform that distributes, collaborates, governs, and automates the supported features. Its server helps the existing end users to have the best results in files accessing from all locations in emails, mobiles, and desktops.
Why Domo
By using Domo, we can realize that there are many variations from other visualization platforms of data. The given below are five essential features which execute us to love it.
1. Domo promotes immediate action: it is one of the main aspects of Domo. We have many visualization tools in the market to select. Domo concentrates on best tech alone instead of just like another fruit in the basket of analytics tools.
2. An all-inclusive platform: it is a platform of all-inclusive and a business cloud created with executive self-service business intelligence tools. They offer the best environment, which permits the synergies to realize and gain ROI. It helps us to have competitive advantages.
3. Lower risk with strict data governance: our personal data stores in various organizations such as institutions, hospitality, healthcare, e-commerce, retail, education, etc., these organizations' main aim is their development.
4. Domo facilitates cross-team collaboration: Domo helps us identify instant solutions for our organization's problems. It permits us to discuss alerting operations of dashboards to display that the inventory is low.
5. Infinitely scalable on the business cloud: Domo gains its place in the playbook of salesforce playbook. It helps us inboard from the information storage for their dashboards and tools.
Become a Domo Certified professional by learning this HKR Domo Certification Training !
Critical differences between Domo and Tableau
Tableau is a champion of data visualization with self-service features; it provides various features such as information discovery, visualization, analysis of the survey, time series analysis, and social analytics. It integrates with the programming language of statistical programming while providing mobile solutions of business intelligence. Domo analyzes the user's information from any source. It loads and converts the process simple, so we don't require any special training in SQL. It merges the information from various data sources. It is a dashboard based on the cloud that offers different visualizations at a low cost with tableau's best competitor. They both are famous choices in the market. Let us discuss the critical differences between Tableau and Domo.
Dashboards
Tableau offers various features such as the functionality of drag and drop, custom filters that help the customers in interactive dashboards creation and share them through tableau.
Domo: it offers many pleasant customer experiences with various pre-built pages, which can self-assemble data inputs, and customers can use them by drag and drop if they need.
Analytics capability
Tableau: it offers the functionality for local processing power adoption and quick data synchronization. It refers to the database and in-memory architecture of analytics. It maintains various analytics features such as identifying data, visualizations, analysis, time series, and social analytics.
Domo: it maintains data fusion for data merging from various sources of data. It does all its processes in the cloud through data collection from any source of data. It can analyze the data of cleansing users from sources, it makes the simple loading processes, extraction, transformation, and permits us to analyze the information without any SQL training.
Want to know more about Domo, visit here Domo Tutorial !
Data connectors
Tableau: tableau offers the connectors of data to interact with various sources. There are no special requirements for any custom performance configuration to write any code.
Domo: same as Tableau, Domo also provides the data connectors to interact with different sources. There is no requirement of any configurations that help code writing.
Operating system
Tableau: it may work with the help of the Macintosh OS environment and windows.
Domo: it can work with the help of windows mobile.
Communication
Tableau: it offers interactions in two ways. They are cloud based by using desktop and cloud and on-premises.
Domo: it doesn't offer communications through on-premise.
Offline analysis
Tableau: it offers the offline features of analysis. There is no special requirement for connectivity of the internet.
Domo: it doesn't provide any unique provisioning for offline analysis.
Data sources
Tableau: it gave support to gain data from different types of data sources.
Domo: it gave the best support for data analysis obtainment from different data sources.
Top 30 frequently asked Tableau Interview Questions !
Data extraction
Tableau; The process of data collection is straightforward through tableau.
Domo: the process of data collection is a little complex with Domo when compared with tableau.
Speed
Tableau: it has quick data analysis with the help of two ways, which provides for data extraction like live connection and in-memory collection.
Domo: Domo offers some special applications like one click and workbench to interact with various on-premise tools for data uploading. There is no requirement for any IT staff help.
Real-time analysis
Tableau: it generates a link to sources of dynamic data for the analysis in real-time.
Domo: it also provides analysis in real-time and has the best collaboration of social media.
Customers
Tableau: It has nearly 57000 users, which are top-rated organizations such as coca-cola, Dell, Citrix, Deloitte, etc.
Domo: it has almost 1000 users in the industry. It maintains some well-known organizations as customers like national geographic, MasterCard, eBay, etc.
Pricing
Tableau: its cost is based on subscriptions where the package's cost is a minimum of $35 per month. When it comes to professional packages, it is nearly $70 per month, and they also provide versions for a free trial.
Domo: its cost is nearly $83 per month, same as tableau it also offers free versions for trial.
Implementation
Tableau: it offers different services of implementations with offline training for the deployment of enterprise-level. It also provides an instant beginning for mini and medium-sized companies.
Domo: it offers the resources and user requirements based on implementations. It offers training choices as online, videos, web-based, instructor-led at users location.
Product details
Tableau: Products classifies as three types.
Its desktop version is used for data visualization and analysis to design reports.
Its server version helps for the editing and distribution of business intelligence assets.
Its online version helps to host the server edition.
Domo: it also classifies its products into three types based on the cloud.
Its starter version is helpful for small teams.
Its professional version is for big teams along with the control of admin.
Its enterprise version maintains complete control.
Want to know more about Tableau, visit here Tableau Tutorial !
Advantages & Disadvantages of tableau
Advantages:
The given below are some essential advantages of the tableau.
Data visualization is one of the data visualization tools and offers the trick computation, and its dashboarding design the beautiful visualizations of data.
Quick creation of interactive visualizations: customers can design interactive visuals using the functionalities like drag and drop.
Comfortable in implementation: various kinds of visualizations are there in the tableau. They enhance the customer experiences. It is simple to learn when compared with Python, it can be learnable for those who don't have any idea of coding.
Handles enormous data performance: it can maintain a million rows of data simply, and a massive amount of data can design various kinds of visualizations. It doesn't need any dashboard performance. It permits the customers to go live for interaction with various sources such as SQL.
Use of another scripting language in tableau: it helps to stop performance issues for complex calculations; customers can contain Python. With the help of python script, customers can avoid the software load by cleansing data performance tasks with packages.
Mobile support and responsive dashboard: it maintains the feature of excellent reporting, which permits us to customize the particular dashboards such as laptops and mobiles. It identifies the suitable devices for report viewing through customers' adjustment for proper device delivery.
Disadvantages:
The following are some disadvantages of the tableau.
Scheduling of reports: It cannot offer the report for automatic schedule, so there is a need for manual efforts when customers require to update the data.
No custom visual imports:
There are many other tools, such as Power BI, a developer that can quickly design visuals to import into tableau.
It results in no availability of the latest visual recreation while importing.
It is not a complete tool of open source.
Custom formatting in tableau: customers feel very inconvenient with tableaus custom formatting, to apply the same format in various sections. There is no chance for customers to do it directly for all sections. They need to do that for each section manually, which consumes time.
Static and single value parameter: its parameters are static and always choose a single value for the parameter. When the information is changed, then parameters also need a manual update. There is no availability of automation for parameter updating.
Screen resolution on tableau dashboards: The dashboard layout explores when its developer screen varies from the customer's screen resolution.
Advantages & Disadvantages of Domo
Advantages:
The given below are some essential benefits of the Domo.
Mobile platform: Using Domo, we can run our business with our mobiles, as the information is accessible and the customers stay connected always. The platform updates the customer information and creates accessible data to each member of the team automatically.
Data integration: its business cloud helps to integrate the information from any colour CRM sources, emails, google analytics to convert it as live visualization.
Ease of access: it permits the customers to access every piece of required data to make the best decisions. There is no need for any technical knowledge.
Social: with the help of Domo, customers can interact with their social media information directly; they are like impressions, engagement rate, average engagement, and to name from instagram, Twitter, and youtube for their social media understanding.
Self-service: it permits the business customers to make their own decisions with self-service business intelligence. It enables them to analyze and segment the data. There is no need for any technical idea, which is essential for many analytical systems.
Drag and drop ELT: with this, customers can gain information from other sources. It processes the data and transforms it into the Domo platform. We can convert our data in a fraction of seconds with the tools of integration. Its ELT solutions help to visualize the data flow to describe the preview and operations on the fly.
Sharing and collaboration: it is a fully collaborated and integrated platform that permits the customers to communicate with footnotes. Customers can add their files to share interactively with other users in the group on their device.
Disadvantages:
Tableau permits us to create any visuals virtually on anything which we need Domo limits with some visualization views, such as bar, pie, and many other charts.
There are only limited choices in Domo, and it doesn't have the abilities of statistical computations.
There is not enough flexibility in their cost structure, and its technology shifts from database cost to the cost model of customer license.
The storing process of ETL is not efficient, and we need to depend on convention naming. There are no system folders that permit us to collaborate our workflows into various folders; we need a folder system to recognize how we are working and see the entire lineage.
We may face some problems while displaying graphs out of Domo; when the data is in the form of a stack or other, the data automatically comes out from the tabular form.
Conclusion
Both tools provide self-service BI in integrated data. They both provide choices of software sourcing with the cloud. They maintain their styles to present different kinds of visual dashboards which develop the results, much clear Domos are available for business customers. They both look with particular functionalities, and then the organizations can identify which platform suits best for it according to their requirements and needs. All industries are searching for innovative BI and analytical platforms for internal data utilization to perform the latest data approach analysis.
Related Articles:
About Author
As a senior Technical Content Writer for HKR Trainings, Gayathri has a good comprehension of the present technical innovations, which incorporates perspectives like Business Intelligence and Analytics. She conveys advanced technical ideas precisely and vividly, as conceivable to the target group, guaranteeing that the content is available to clients. She writes qualitative content in the field of Data Warehousing & ETL, Big Data Analytics, and ERP Tools. Connect me on LinkedIn.
Upcoming Tableau Certification Training Online classes
Batch starts on 6th Oct 2023

Sat & Sun (6 Weeks)

Fast Track

Timings - 08:30 AM IST

Batch starts on 10th Oct 2023

Mon & Tue (5 Days)

Weekday

Timings - 08:30 AM IST

Batch starts on 14th Oct 2023

Mon - Fri (18 Days)

Weekend

Timings - 10:30 AM IST