Digital Marketing Tools - Table of Content
What is digital marketing?
Digital marketing is often referred to as online marketing, which includes promoting a particular brand to establish connectivity between potential customers by utilizing the internet and other forms of digital communications. It is a strategy and execution to achieve brand visibility and reach higher returns with a higher reach rate. It also refers to the marketing activities which help in achieving the business and marketing goals. Digital marketing is cost-effective and helps engage with customers based on their requirements. It helps promote and sell its products and services by connecting with customers using electronic technology. To perform digital marketing activities, there is a need for tools that help in achieving digital marketing aspects efficiently. There are different types of marketing strategies that hold different tools for each of them.
Wish to make a career in the world of Digital Marketing Start with Digital Marketing training !
Digital Marketing Tools
Let us discuss the different tools used in the different marketing techniques:
Search engine optimization tools
SEMrush
SEMrush is a stable tool that helps you keep track of the position of the priority set of keywords and also helps you in determining the new terms that can be used for ranking. This tool helps us know the variations, and keyword ideas and help us brainstorm content-based ideas as well.
Screaming Frog
Screaming frog SEO tool is another valuable tool that helps in crawling websites and attaining the information about the query. It helps in performing the optimization on both Mac and Windows as it is a desktop program, it is capable of representing the broken links and identifying the duplicate content that is present in the information or data. Apart from this, it also helps identify the missing title tags, visualize the site architecture, perform auditory redirects, and many more.
Ahrefs
Ahrefs is a brilliant tool that is considered a gold standard for ranking opportunities and brainstorming ideas. This platform helps you check for the top most organic keywords and also helps you estimate the traffic the competitors receive for a given keyword. It helps identify or determine the top-performing content and the backlink sources.
Moz Pro
Moz Pro is an all-in-one tool in SEO that helps in understanding the visitors, keeping track of the rankings, and also helps in crawling and auditing the website. It helps in page Optimisation and also helps in determining the linking opportunities, and also creates custom reports. It also helps in content optimisation and is considered the best tool for all kinds of activities in one place. It gives a free trial of 30 days and later is chargeable.
ubersuggest
Ubersuggest, is a free SEO tool that helps generate keyword ideas. All you need to do is enter the keyword in the search query box and click on search. It will show up the long tail version results of the keyword that you have typed in. It provides you with suggestions, comparisons, questions, and much other related information. It also helps perform site audits, keyword research, and domain analysis.
Yoast
Yoast SEO is a WordPress plugin that helps improve the website ranking and helps you optimize the keywords and the content on the website. Yoast is available for free use. There is also a premium version that includes some advanced features in it and helps you position yourself at the top of the rankings. But there is one drawback - it slows down the site. It provides a clear view of the snippet previews, in-depth SEO analysis, readability tools, etc.
SE Ranking
SE Ranking is an SEO tool that helps in tracking the millions and trillions of keywords from multiple locations, it also helps in gathering research that people use to search for a particular product online. There is no paperwork required for SEO using SE ranking. It has been coordinating with the teams to work with the in-built solutions and also with the SE ranking data using the application programming interface. All the data in the SE ranking is secularly stored and allows users to delete and manage the data at any point in time.
Keywords Everywhere
Keywords Everywhere is an SEO tool that helps you in identifying or determining the long tail phrases along with the search volume. It also provides an additional list of the keywords, the search volume, and the CPC data. It is a chrome extension that can be used on the browser and helps analyze the keyword data for the web pages. It also includes a wealth upload feature which helps enter the keywords all at once and review them in the form of a report along with their metrics.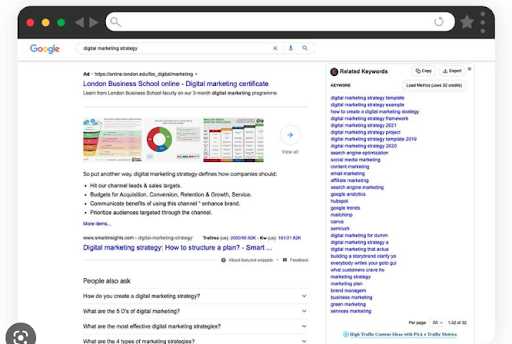 Social Media Marketing Tools
SkedSocial
Sked Social is a social media marketing tool that is designed to schedule pictures and videos and post them on Instagram stories. This is the only tool that helps you schedule the content, choose a set time frame, and push it live automatically. It includes the visual planner that shows your post's view and the analytics dashboard for engagement and audience growth insights.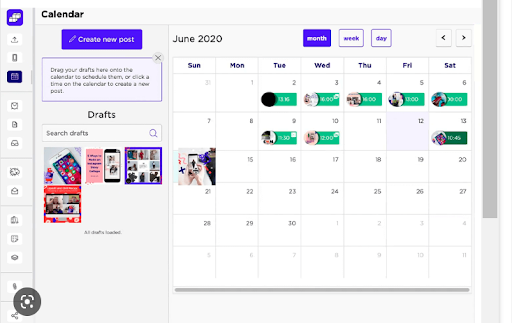 Falcon.io
Falcon.io, also called a brand watch social media management, is a tool that helps understand and engage with customers through social media platforms. It helps perform social media monitoring, advertising, population, and performance analytics and manages customer data. It helps marketers deliver the most personalized brand experiences based on customer profiles.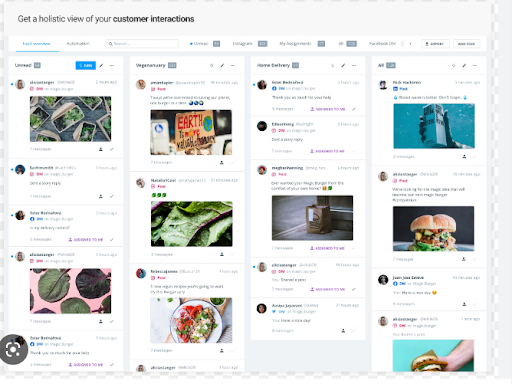 Hootsuite
Hootsuite is a social media marketing tool that helps in creating, scheduling, publishing, and managing content and campaigns across the social media platform using a single dashboard. It hands and maximizes the impact by providing real-time insights and also the focus area for your business improvements. It is free to use for the first 30 days, followed by a premium plan which is chargeable after 30 days.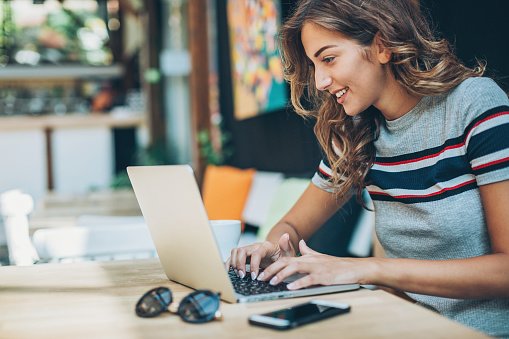 Digital Marketing Certification Training
Master Your Craft
Lifetime LMS & Faculty Access
24/7 online expert support
Real-world & Project Based Learning
BuzzSumo
BuzzSumo is a cloud-based platform that helps discover content, engagement, and outreach opportunities across social media channels. It hands and discovers the new keywords, customer questions, content success, and trending stories, and also monitors the important aspects which make your brand more visible and important. Like the other social media marketing Tools, BuzzSumo is available for a free trial of 30 days and is then chargeable.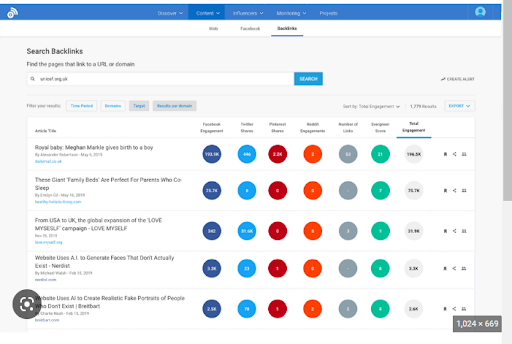 Buffer
Buffer is a social media marketing tool that is used by small-scale businesses. It helps them schedule the post, analyze the results, and effectively engage with customers. This tool is also available as a Chrome extension and is used by most business holders for a better social media marketing approach.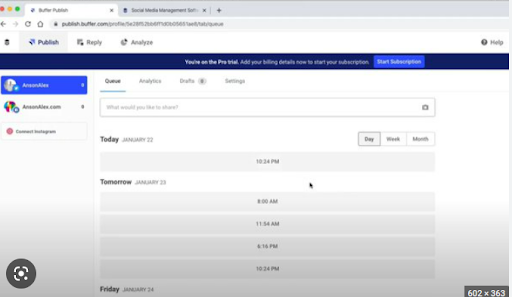 Influencer Marketing Tools
Hype Auditor
The hype auditor is an influence marketing tool that provides a clear view of the following information in each list: the influencer's Instagram username, the following list, the country of the audience, the important topics that the influencer is posting about, the current ranking along with an estimation of the authentic engagement. If you click on any specific influencer, you will be given all the additional information and statistics related to that influence, along with the audience's performance, demographics, and quality score.
Aspire
Aspire, also called Aspire IQ, is a community-based intelligence marking platform that helps work with the community as the best influencer. They are considered creatives, professionals, employees, like-minded customers, experts, and many more. It helps streamline each step of the campaign with the automated work from adapting the need from the connection establishment to the product will send approval and tracking process. It has available features and resources then you can use the premium plan.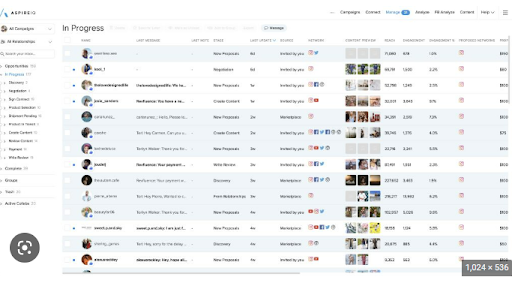 Influence.co
Influence.co is considered a social media platform that helps sustain the two types of long-term and authentic relationships in influencer marketing. It provides two different plans - one is for free, and the other is for paid services.
Upfluence
Upfluence is an influencer marketing tool that helps find the influences using the required keywords. It includes a mass database of above 3 million influencer profiles. It also offers a Chrome plugin, which can be applicable on a browser and is compatible with all social media platforms like Facebook, Instagram, YouTube, Blogging, etc.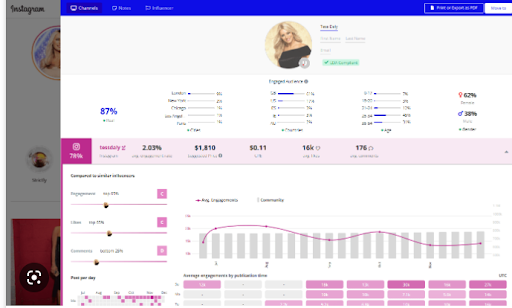 Email Marketing/Marketing Automation Tools
Campaign Monitor
The campaign monitor is an email marketing tool that helps marketers to send personalized and beautiful emails to the target audience. It helps create a reliable channel for growing engagement-related activities and also improves the number of subscribers. It also helps in promoting products and services along with conversions. The campaign monitor is not available for free. However, it provides a free application trial when you try to access the features in the paid account.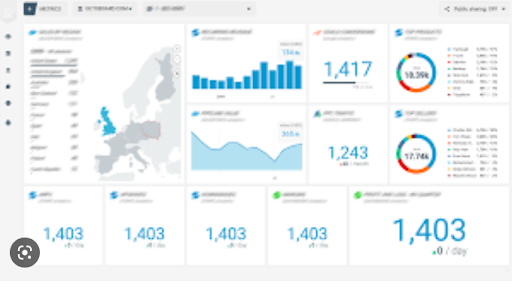 MailChimp
Mail Chimp is another all-in-one online marketing platform that is used for establishing Communications between customers, clients, and interested third parties and also managing them accordingly. This platform provides an approach to maintaining healthy contacts, effectively designed campaigns, and data analysis insights. It is free for you and helps you grow the audience, creating the campaigns and testing them using features available in it.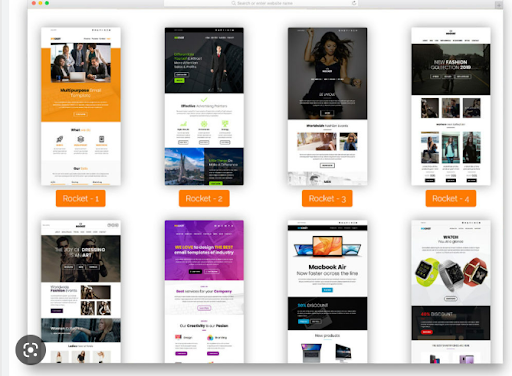 GetResponse
Getresponse is an email marketing service that helps in aiming the automation capabilities for some small to medium-scale businesses. It is a simplified tool that helps send emails, create pages, and automate marketing. It also helps in the creation of new letters, automated emails, autoresponder, etc.
Become a master of Digital Marketing by going through this HKR Digital Marketing Tutorial !
Data & Analytics Tools
Google Analytics
Google Analytics is an analytics platform that provides a clear insight into customers across different devices and platforms. It also provides you with the tools available free of charge and helps in understanding the customer journey and improving the rate of investment. You can understand your side and keep an eye on the performance level of your marketing, which also allows you to connect your insights to the results available in it.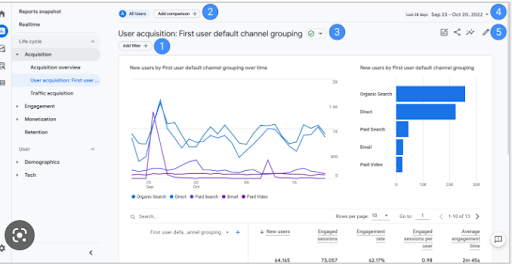 Data Boards
The primary use of data boards is to represent the overview of the data available from multiple resources. It helps measure, analyze, and monitor their relevant data based on the website.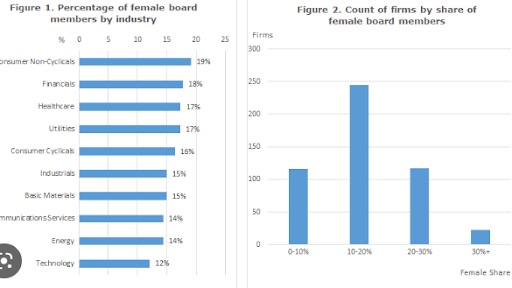 Google Data Studio
Google data studio is a web page data visualization that helps build customized dashboards and creates easily understandable reports. It helps keep track of the performance indicators for the Trends and the customers and also keeps an eye on the comparisons of the performances. It helps create customized and engaging reports and makes collaboration and sharing simple. It also monitors campaigns effectively and reduces the Turnaround time on reporting
UX and Design Tools
Canva
Canva is a graphical tool that is used for designing creative assets in the form of images, videos, booklets, posters, multimedia presentations, websites, etc. It is a tool that helps empower everyone in designing anything and publishing the same to the website. There are a few templates - images and videos, available for free to use in Canva. If you would like to go with the premium account, you will have many more options and features.
HotJar
HotJar is one of the best tools for UI design and helps you track the elements into the wire frame. It uses heat maps to see if the users can click when they want, design the problems on the line user interfaces, and collect insights into the UI prototypes.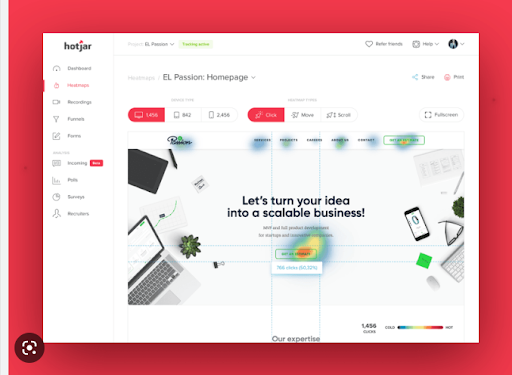 Infogram:
Infogram is another visualization tool that helps create beautiful and customized content for the website. It is available for free, and if you would like to use the premium version to download and share the images privately, then the premium version is required.
Video Marketing Tools
Animoto
Animoto is a web tool that provides users with the flexibility to create videos that can blend video clips, text, photos, and music. It also helps make the slide shows look great and post them on to social media channels or online ads.
CapCut
CapCut is another application that helps in editing videos and multiple ways by adjusting the contrast, brightness, exposure, color, saturation, etc. It is a free editing solution which is user friendly and can be used by a non-tech-savvy person. It is available as a desktop version and is freely available on android and IOS as well.
FlexClip
Flexclip is one of the powerful and flexible video makers which helps create marketing videos and family stories in a short time that too within minutes. It is available free of cost and is very simple when compared with the other video makers.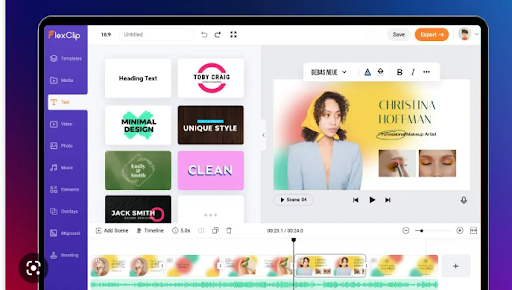 Content Marketing tools
Trello
Trello offers a powerful content management system that allows you to store the idea and ensure that every piece of content you produce will meet the standards. It can also be customized to a powerful customer relationship management tool to help the same steam manage the leads and also accounts effectively. It is definitely a good choice when it comes to effective management of the teams and the use cases. It also helps in streamlining the complex processes for the development teams.
BuzzSumo
BuzzSumo is a content management tool that will help in searching for the most shared content across the internet for a specific domain. It also provides a clear view of how the competitors represent the content. You will also be able to view the content headline and the type of content being used. It offers a 30-day trial period Followed by a certain amount to use the premium account.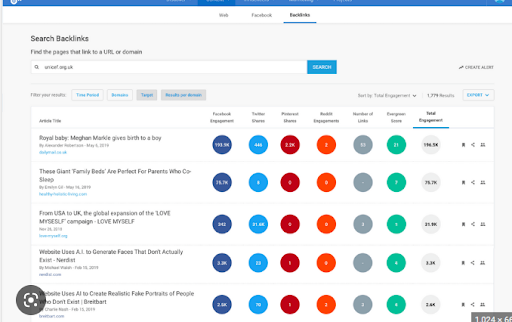 Flipsnack
Flipsnack is an application that helps turn out online publications into customized and digitalized Flip Books. They can be designed stylishly using the stool, which also helps add rich content to the catalogs.
Airtable
It is a platform that helps users to create a database that includes all the information about work-related matters, and also helps in visualizing the processes, integrating, and making a custom application that is unique.
Top 30 frequently asked Digital Marketing Interview Questions !
Conclusion:
I think you might now have an idea of the numerous tools available in digital marketing. For each and every activity, you can choose the best among them based on your requirements. Utilizing these tools for better performance helps you achieve your business goals.
Related Articles:
What is Digital Marketing
Advantages of Digital Marketing
Components of Digital Marketing